When clover season was out earlier this year Mr 9 found so many 4 leaf clovers, he has a real eye for finding them. I NEVER found any as a child, despite the multiple number of flower chains I made, so I think he is pretty clever. We wanted to do something special with the four leaf clovers, keep them for 'good luck!' I created a poem and printed it into a bookmark for him. He also wanted to give a clover to his sisters, so I made a bookmark for them as well. Mr 9 absolutely loves his bookmark, something I think he will always treasure.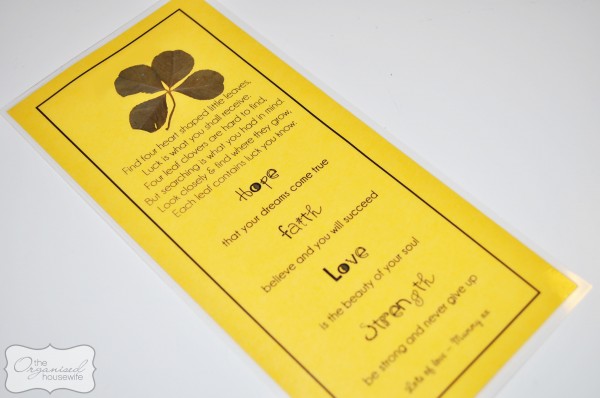 Bookmarks are available HERE blank or with a green background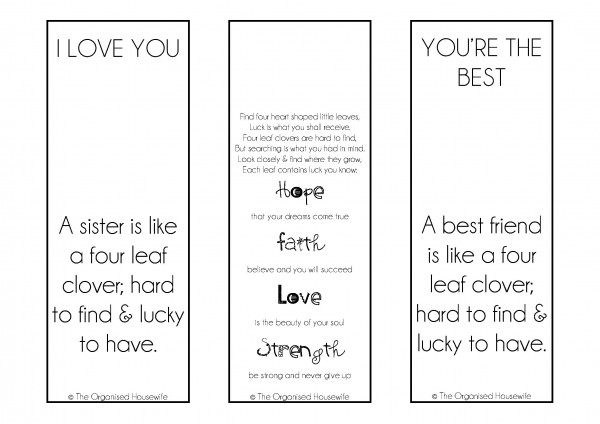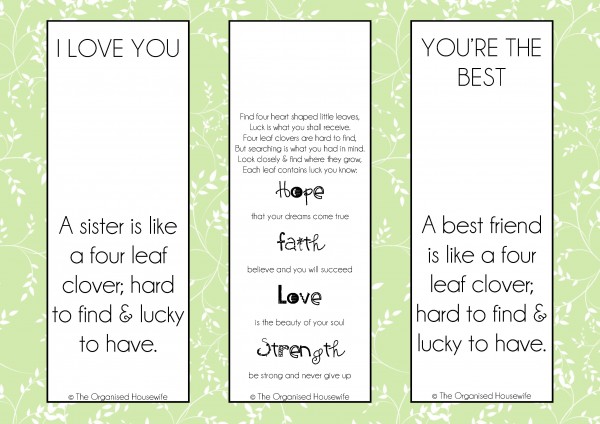 Have you ever found a 4 leaf clover? What did you do with it?