I enjoy when the Olympics are on, sitting together with the kids watching the events on TV, I find it mesmerizing. Cheering our fellow Aussies on from our lounge room, watching their teamwork, determination, sportsmanship, endurance, and perseverance. Seeing all the Olympians pursue their passion and allowing the kids to see that the only limits that exist are the ones we put on ourselves and winning isn't everything, that just participating, without stepping on a podium, is an incredible accomplishment.
Emphasizing the connection between the ancient games and modern ones, the Olympic torch and the tradition of the torch relay symbolises the underlying goal of the Olympic games, to promote greater contact and collaboration between countries and athletes. To get into the spirit of the upcoming games, encourage your kids to craft their own torch or create some of these fun Olympic craft and activities.
Olympics Craft and Activity Ideas for Kids
OLYMPIC TORCH GAME – ooh this little miss is the cutest, future Olympian right there! Little Amy made her own Olympic torch and had a ball going through an obstacle she made herself.  Idea found via Melissa and Doug.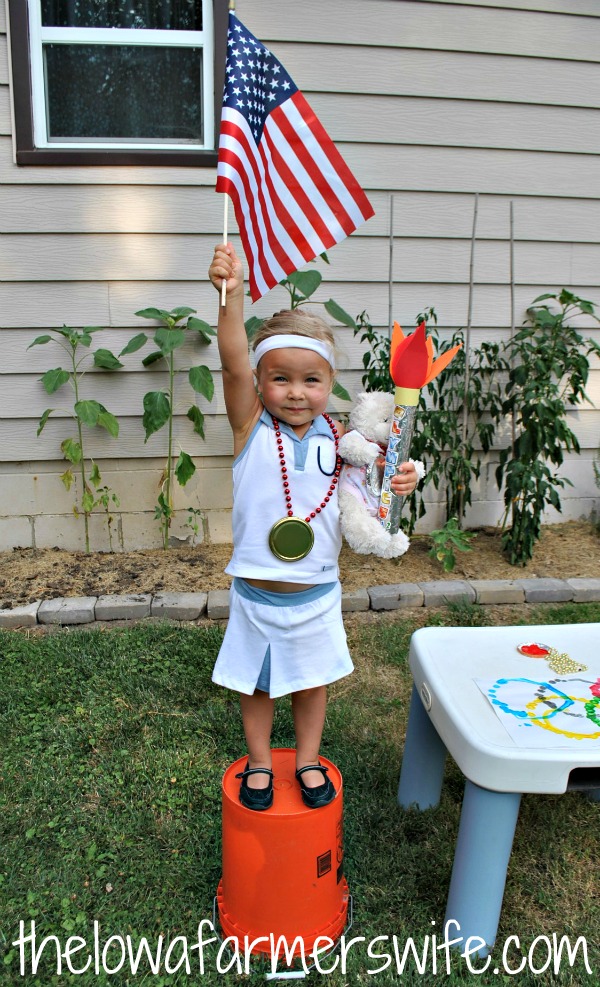 THE STORY OF THE OLYMPIC RINGS – Explore continents and the history behind Olympic Games symbols. Via Planet Smarty.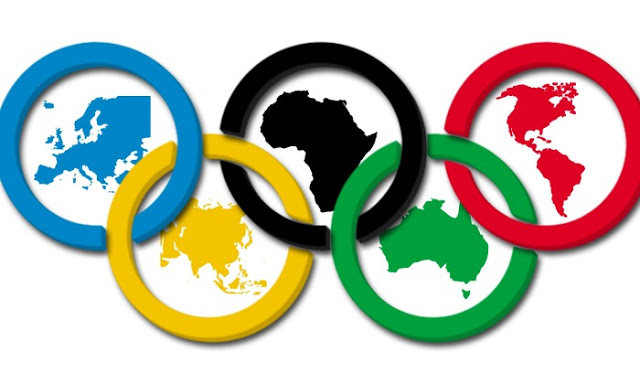 PAPER PLATE OLYMPIC RINGS – This is a simple craft. All you do is take five paper plates and cut out the center. Idea found via Meaningful Mama.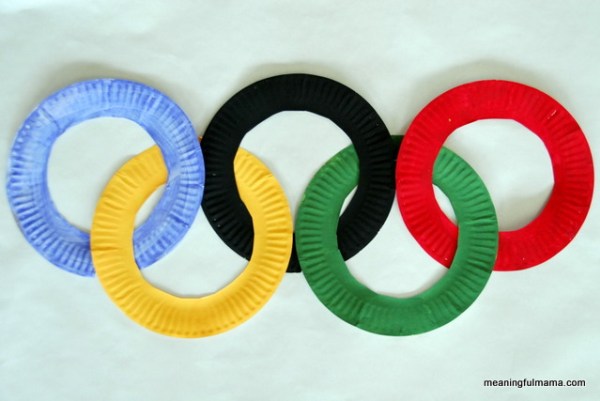 PAPER PLATE RING TOSS GAME – then once you have painted your plates, play this fun ring toss game. Idea found via A Little Learning.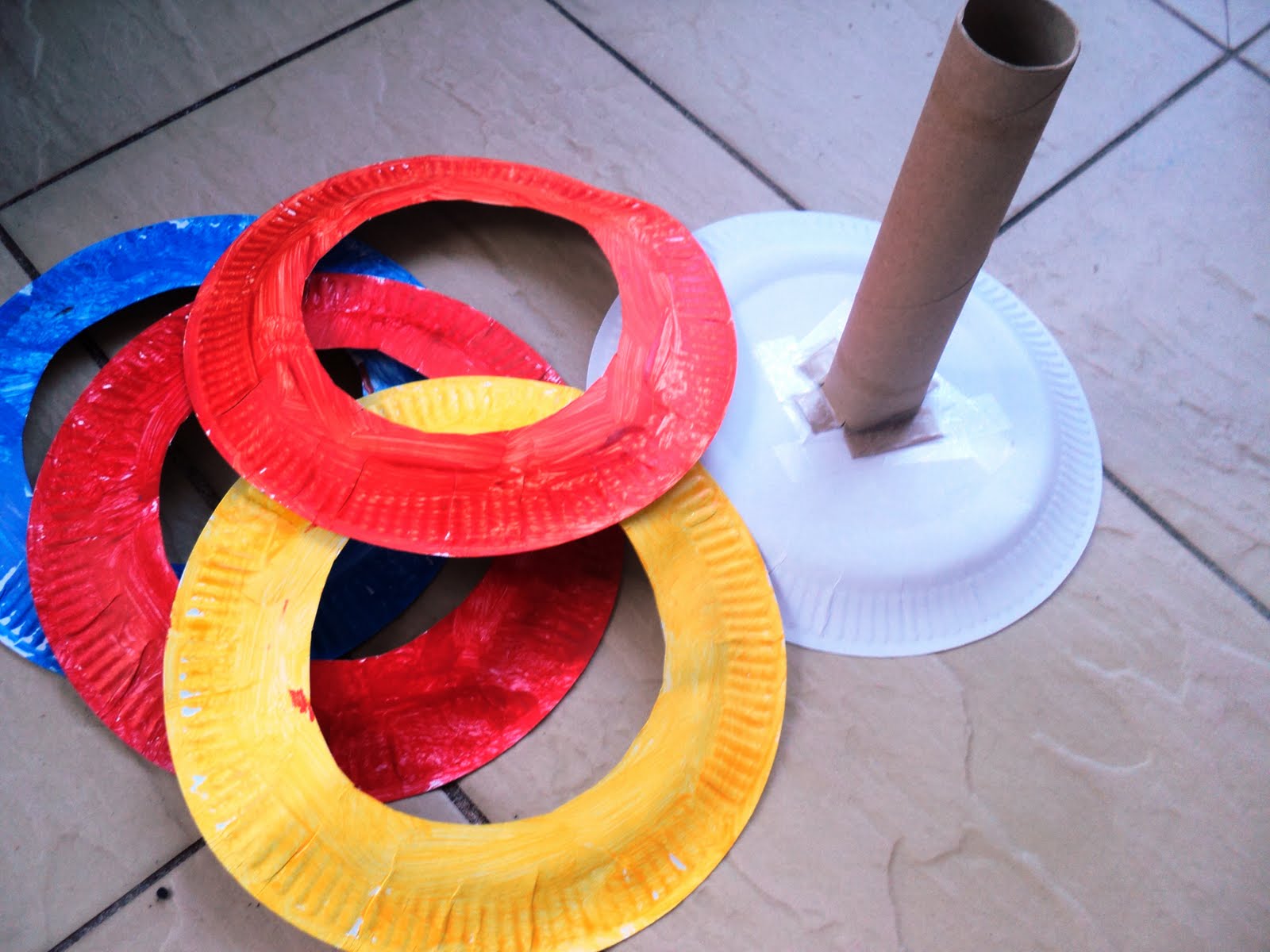 OLYMPIC RINGS CRYSTALS – Here is an activity your children will love to do in the lead up to or during the Summer Olympic Games. It's a simple science activity making Olympic ring crystals! It's very easy to do and your child will be able to observe crystals growing within the hour. Tutorial available at Laughing Kids Learn.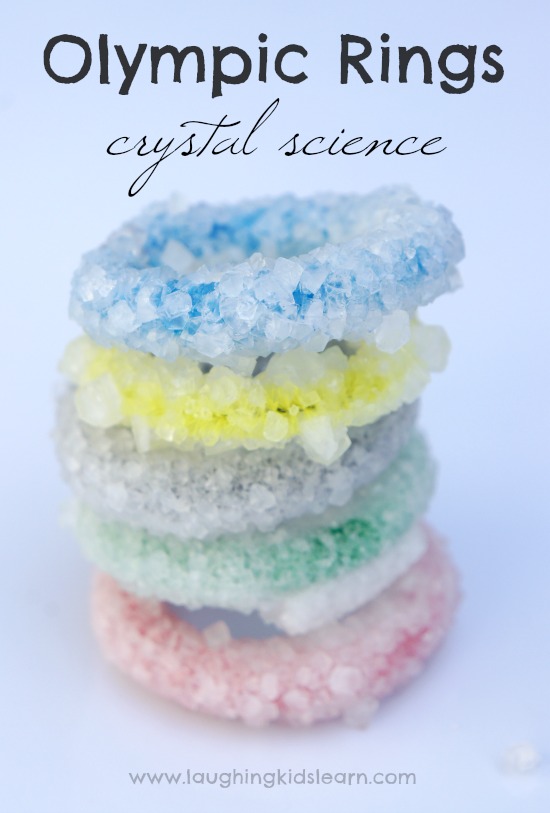 KEEPERS OF THE FLAME – create your very own Olympic outfit and torch, ready for a ceremonial lap of the back garden. Idea found via Kates Creative Space.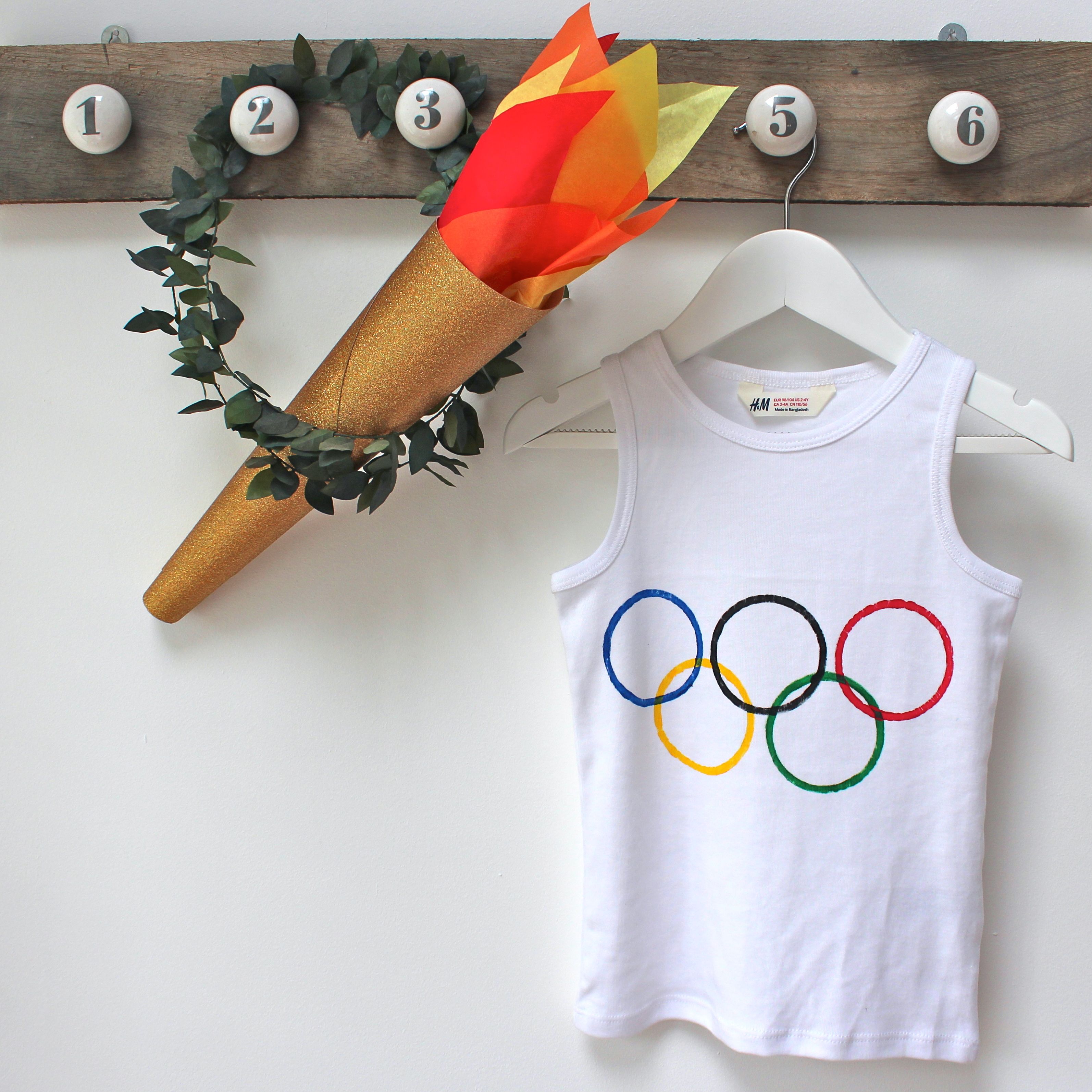 O IS FOR OLYMPICS CRAFT – Put an Olympic twist on learning letters with this fun alphabet craft! Download from I can teach my child.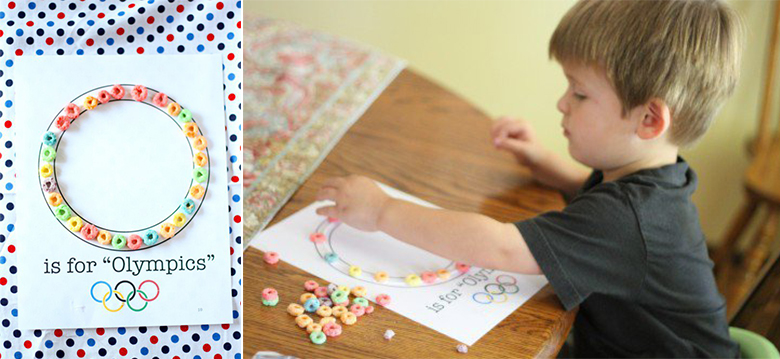 BALLOON TENNIS – Are you stuck inside? Too rainy, too hot, too snowy? Kids still need to get the wiggles out and a stuck indoors day can mean a ton of unused energy. If your kids seem like they are climbing the walls, then try this easy and cheap balloon tennis game. I always make sure I have balloons on hand for indoor gross motor play. Idea found via Little Bins for Little Hands.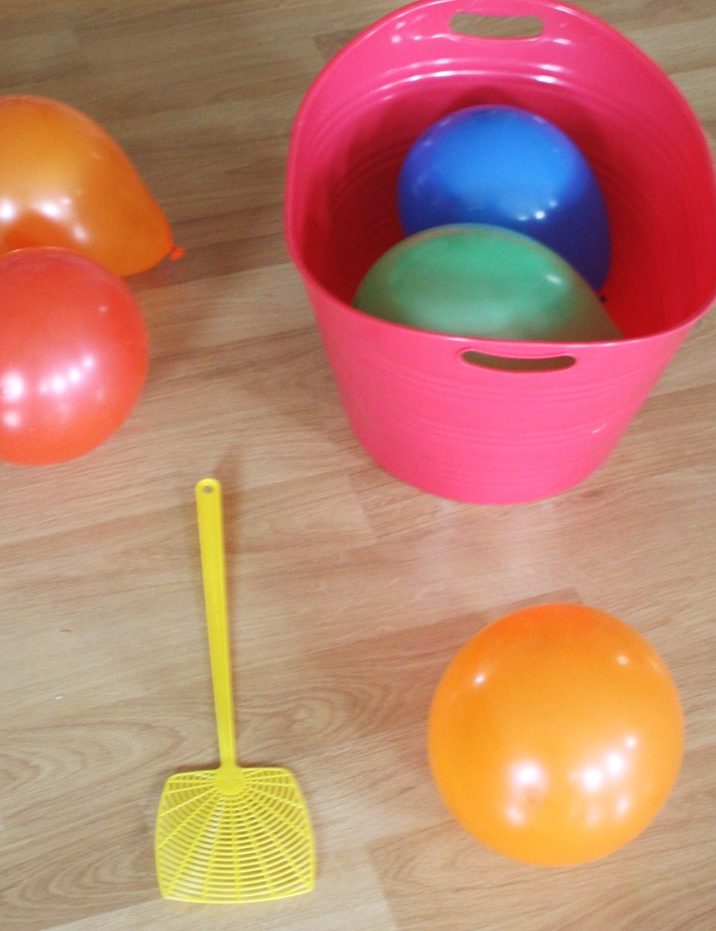 OLYMPIC INSPIRED SNACK – smart little snack idea to resemble Olympic rings. Idea found via See Vanessa Craft.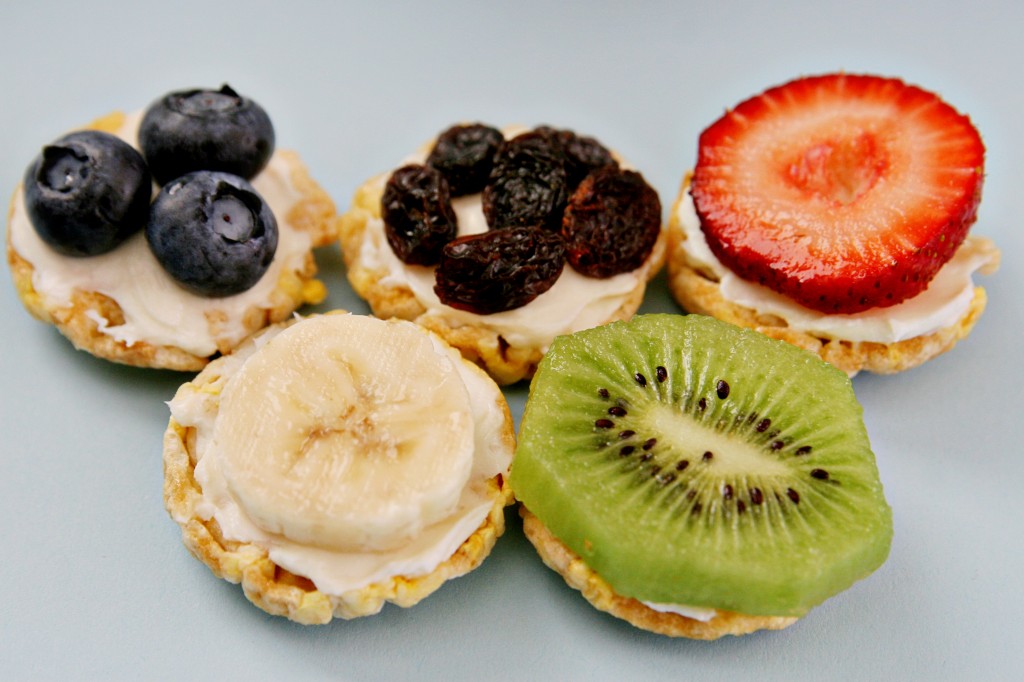 LEGO RING SORTING – Simple activities are always a hit, even this similar color sorting activity. Idea found via Toddler Approved.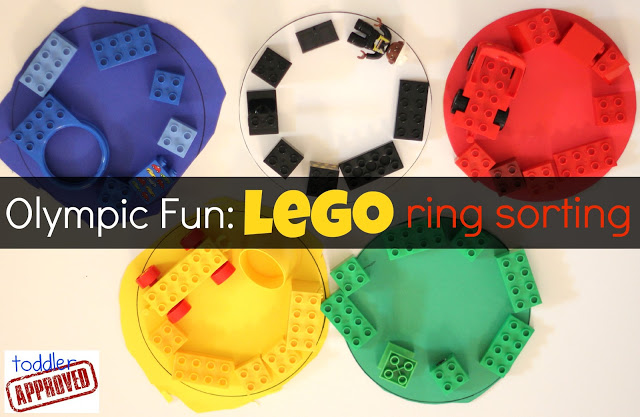 MOVE LIKE GYMNASTS -Have fun with the Olympics and use them to help promote movement and fun. Almost any event can be used as inspiration for your own movement games. Idea found via Creative Family Fun.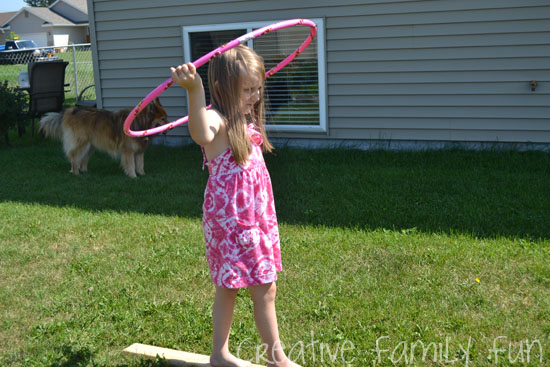 OLYMPIC RING ART – Make a unique piece of art for a bedroom or toy room using a by repurpose an old canvas or painting by stamping Olympic rings with cardboard tubes.  Idea found via Happy Hooligans.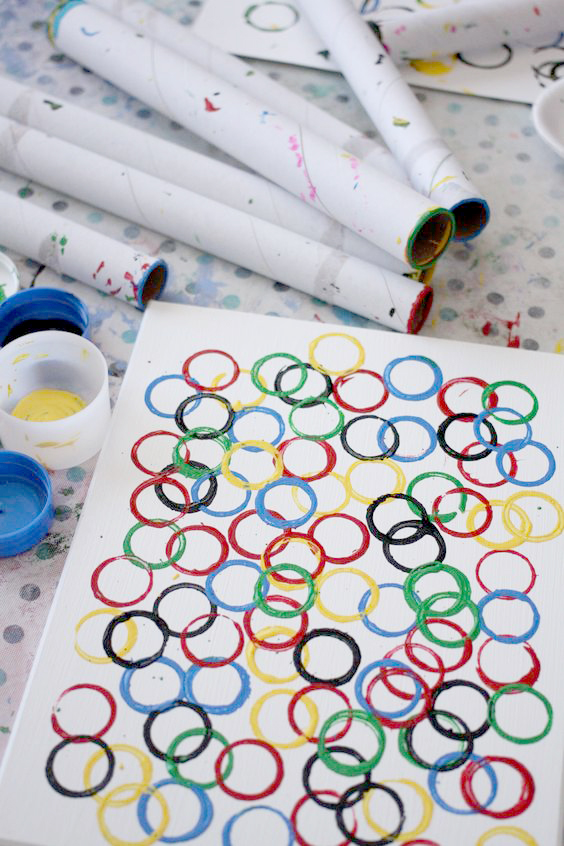 HULA HOOP HURDLES – plus tons of other game ideas. Idea found via A Small Snippet.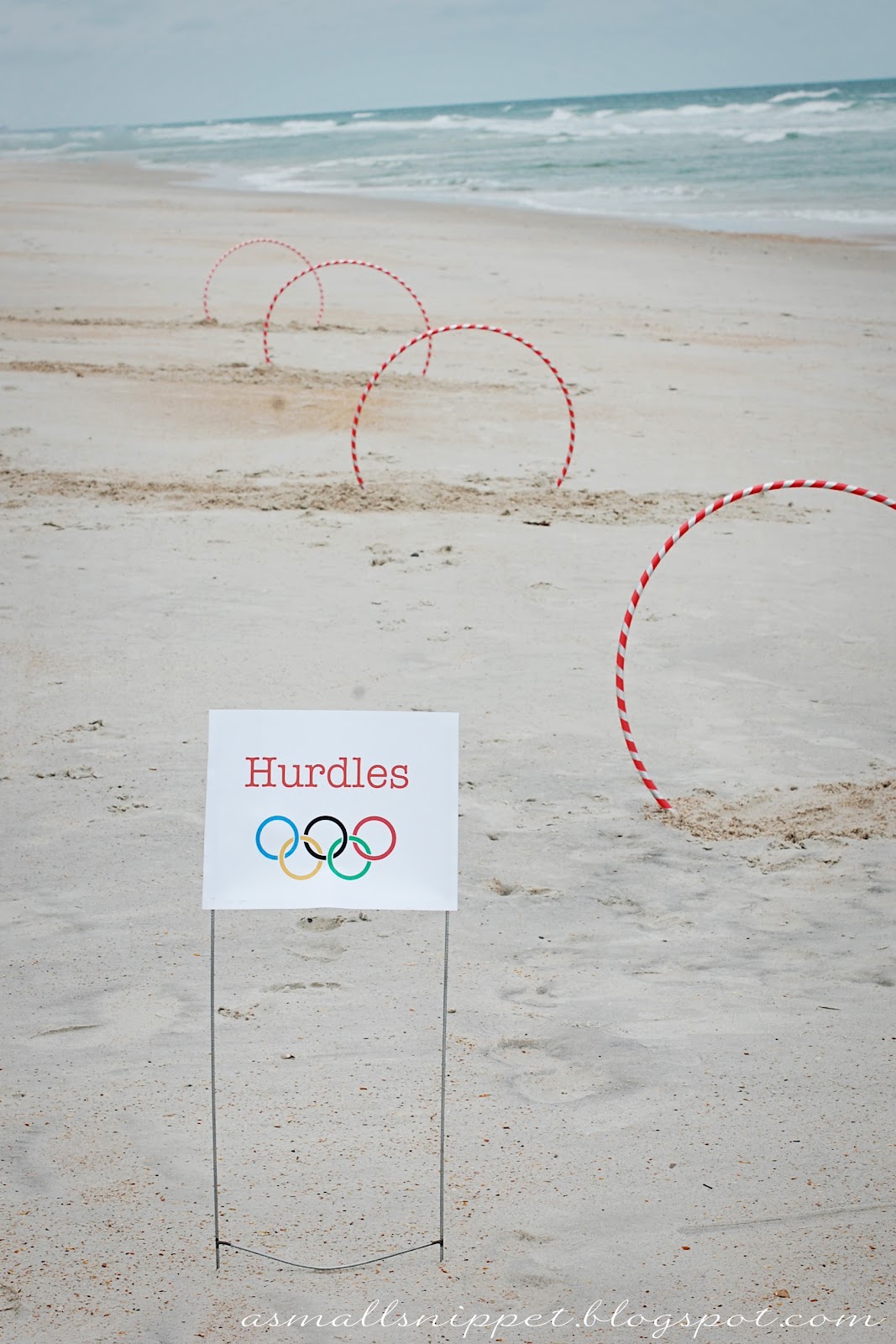 OLYMPIC PAPER CHAIN COUNTDOWN -Have you ever wondered why Olympic rings are blue, yellow, black green and red? or  Who the youngest/oldest athlete was to compete in a games?  Find the answers to these questions and so many more in our fun Olympic Paper Chain Countdown.  Idea found via Housing a Forest.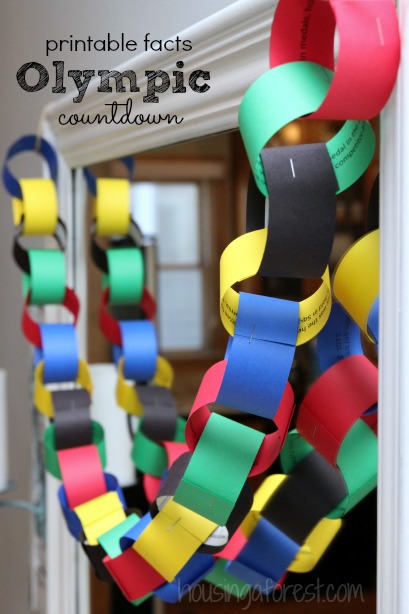 MEDAL COUNT BY COUNTRY PRINTABLE WORKSHEET – Download via Printables 4 Kids.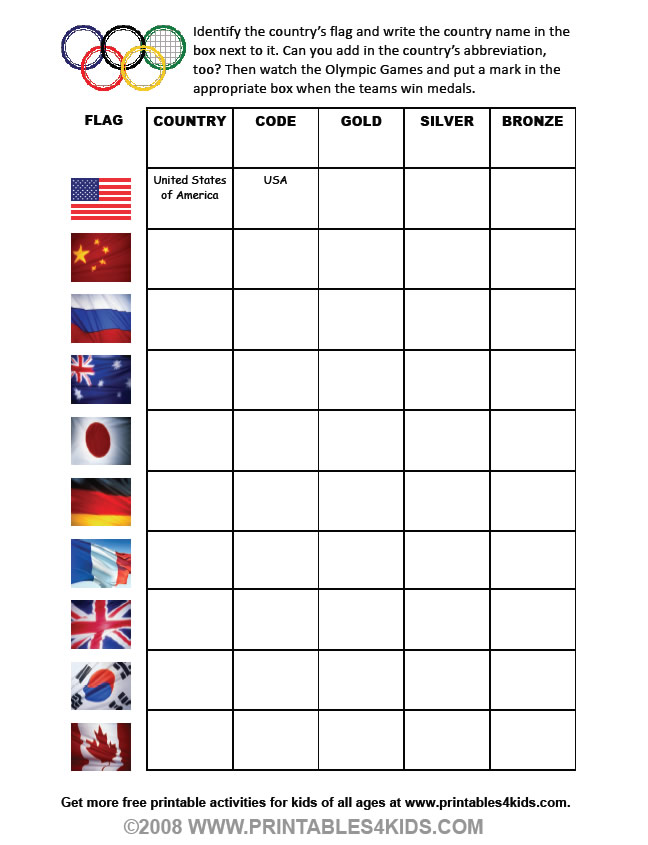 COFFEE FILTER OLYMPIC RINGS – This craft is easy to make and can be made by one child or as a group. Pitched in for a team effort which is rather appropriate for an Olympic craft don't you think? Idea found via No Time For Flash Cards.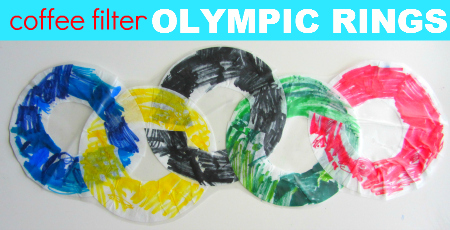 SALT DOUGH OLYMPIC MEDALS -a great learning idea to share with the kids history and explanation of the Olympic games, exploring a change of materials from dry (ingredients) to stretchy (dough) to hard (finished models). Idea found via The Imagination Tree.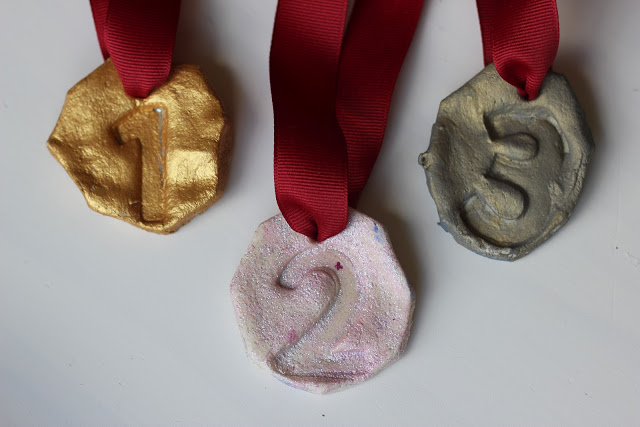 OLYMPIC RINGS MEDAL -Gold medal Olympic rings craft made with Fruit Loops that the kids can actually wear! Idea found via Honey and Lime.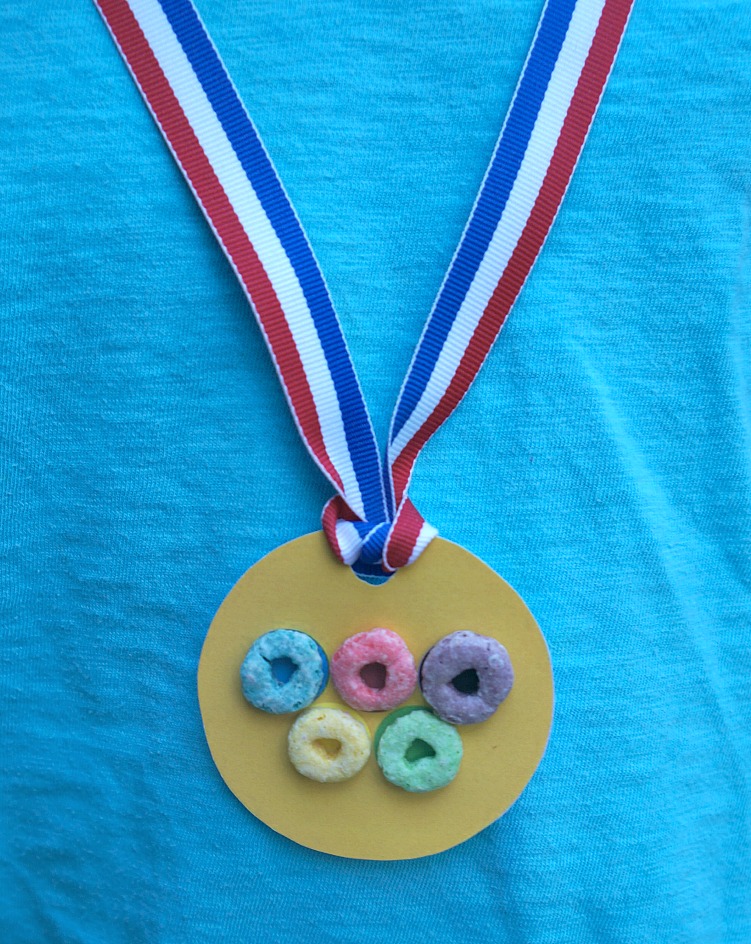 OLYMPIC PRINTABLE PAGES – Download via Activity Village.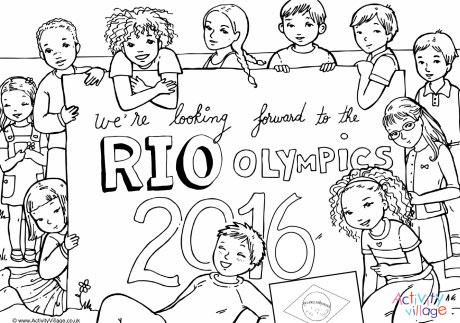 FUN PHOTO IDEA -Idea found via The Burgh Baby.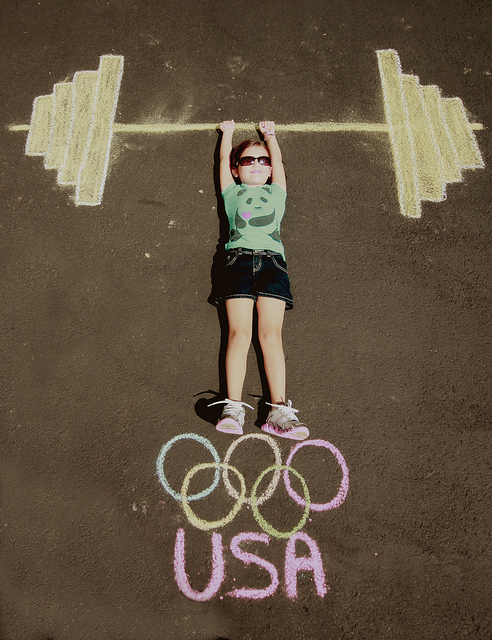 TARGET STATIONS – Join rings into a colorful target for noodle javelins, flying disks, soccer balls, and more. Stakes keep the target upright. Assign different point values to the rings for an extra challenge. You can also lay the station on the ground to play hopscotch or beanbag toss or to use it as part of an agility course. Plus loads more ideas at Hoosier Homemade.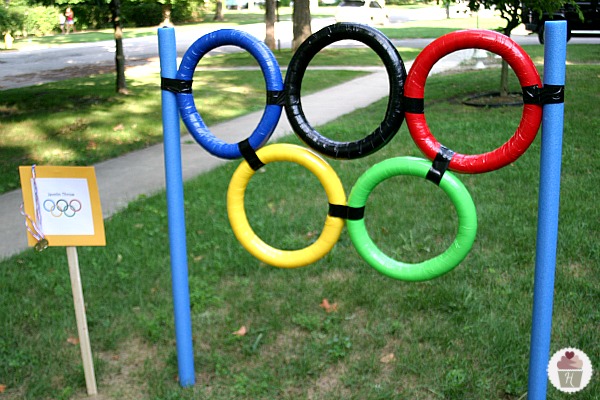 A BALANCE BEAM  – It involves zero prep and is inexpensive, but it still provides lots of vestibular sensory input for kids. It's also a perfect gross motor boredom buster for rainy days! And if you live in a small space, then this balance beam sensory hack will be ideal for you. Found via And Next Comes L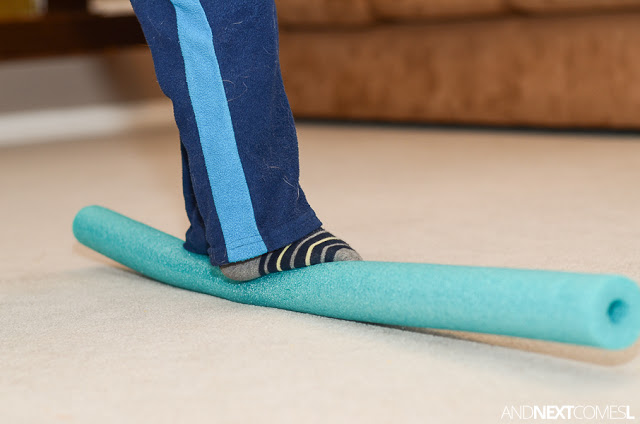 ORIGAMI OLYMPIC RINGS -Have some fun with this clever origami Olympic rings craft for kids – with help even the youngest children will be able to do it! Idea found via Activity Village.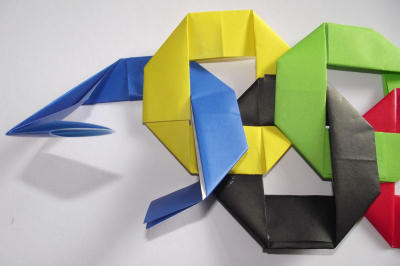 BEAN BAG TOSS – Inspired by a childhood game, bean bag toss using clay saucers. It's easy to assemble and you'll be having a blast in minutes! Children can help make this too before they play. Via Mod Podge Rocks.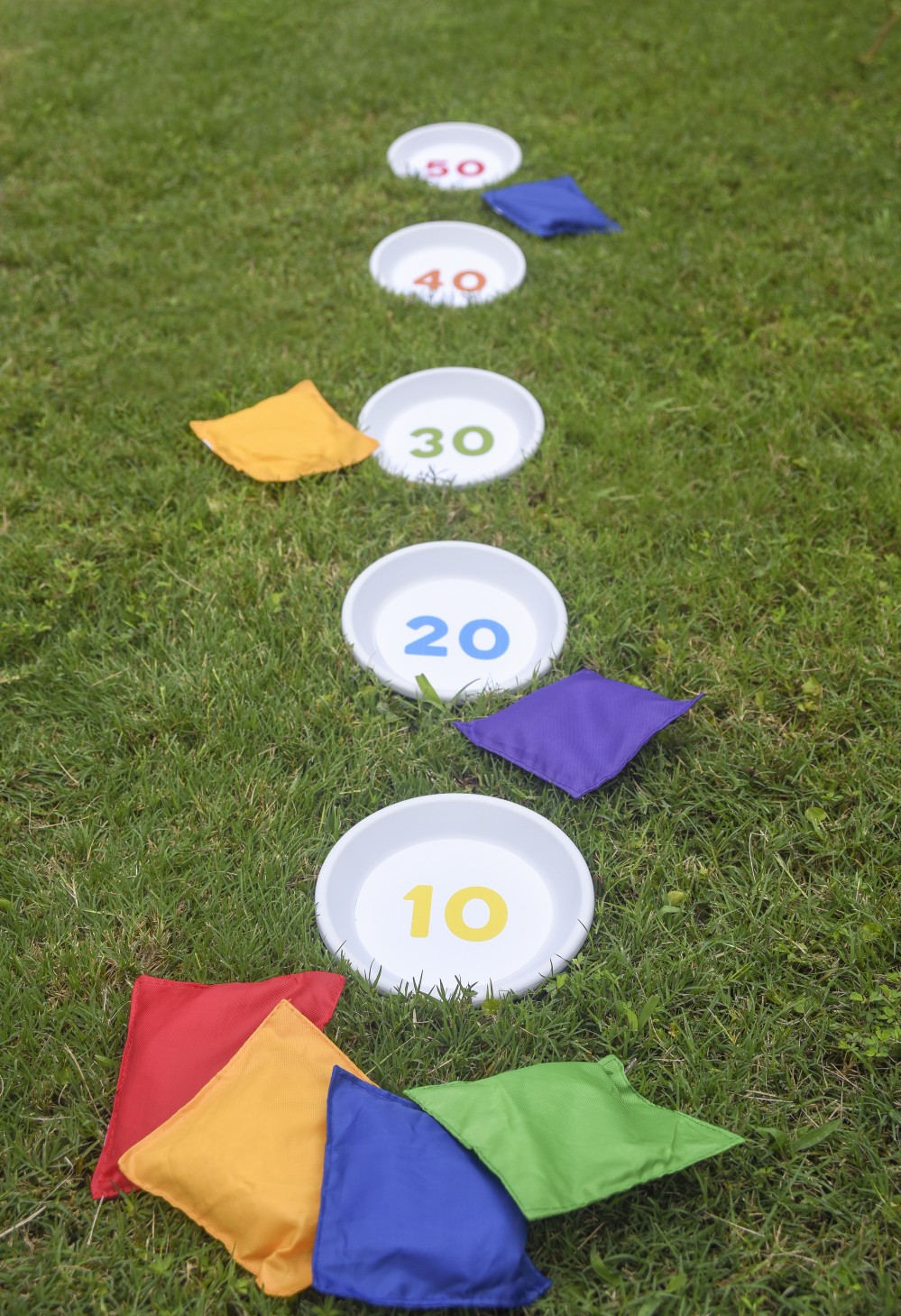 FLAG OF THE GAMES – When I think about the Olympics, one of the things I think about (besides the latest news headlines) is all the flags from countries around the world. I think about the beautiful athletes marching in with their national flags. I imagine the flags on the scoreboards and at the medal ceremonies. Download via Books and Giggles.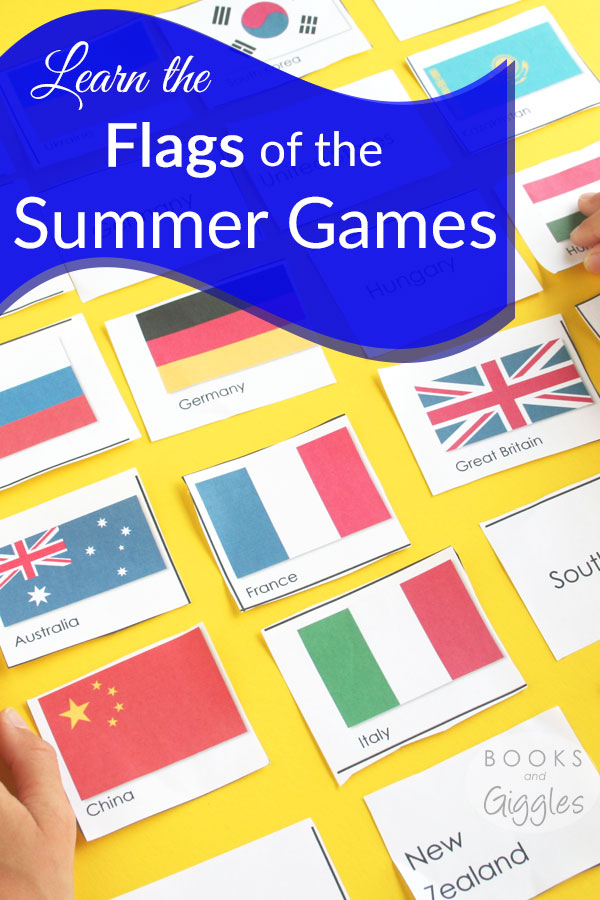 What is your favourite part of the Olympic Games?