This post is sponsored by Lego Friends
My girls are huge fans of Lego and they were so excited when the Lego Friends product range was released in 2012 as it was so pretty, their favourite colours pink and purple, had beautiful houses, horses, girly Lego cars (Mia's roadster pictured below) and more.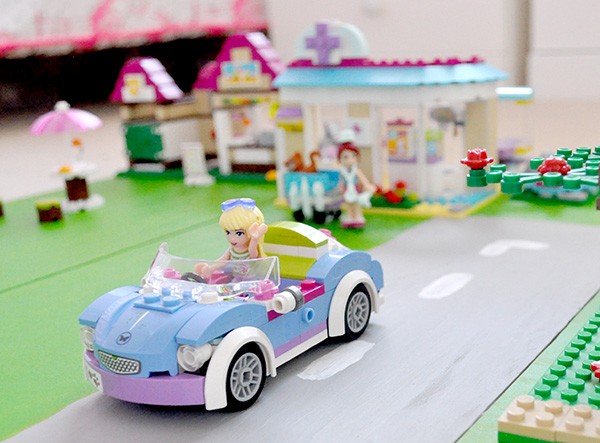 This is Miss 10s favourite, The Heartlake Lighthouse as it has a cute little icecream shop which matches perfectly with her icecream themed bedroom.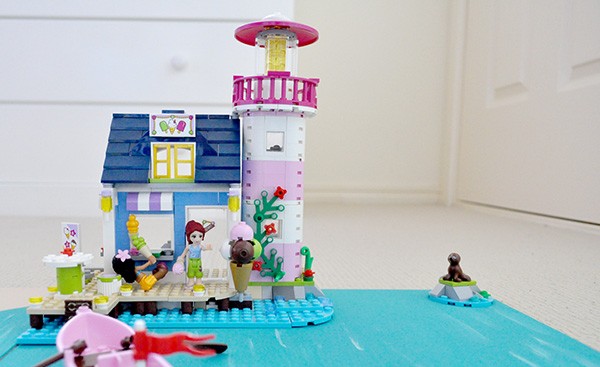 All sets in the Friends range create a story based on the everyday lives of five girls from the town of Heartlake City.  Emma, Mia, Andrea, Olivia and Stephanie are cute little minidolls, unlike tradition Lego figurines these girls are very detailed, realistic and each with their own personalities and interests, from animals, design to inventions and more.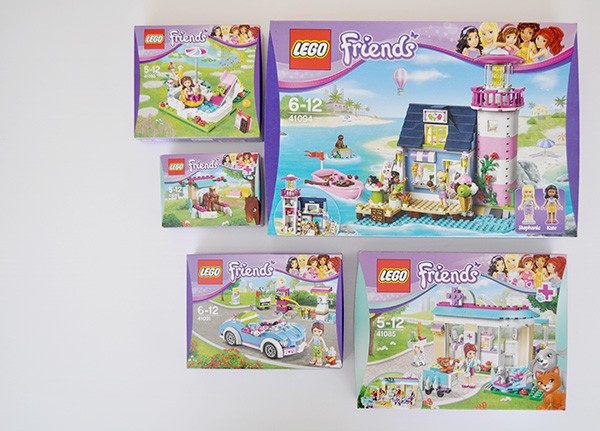 Each of the sets, reflect different parts of Heartlake City.  From homes, city centre, beach, camping and the mountains.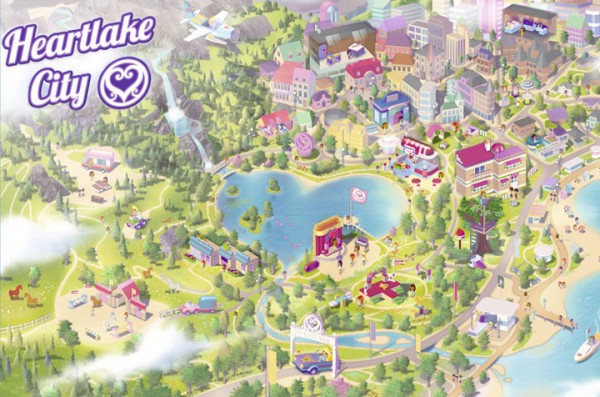 My girls always ask for Friends packs for Christmas and birthday gifts and save their pocket money so they can purchase their favourite bigger sets (the boat behind Miss 12 below was a recent purchase).  Between them they have a good township!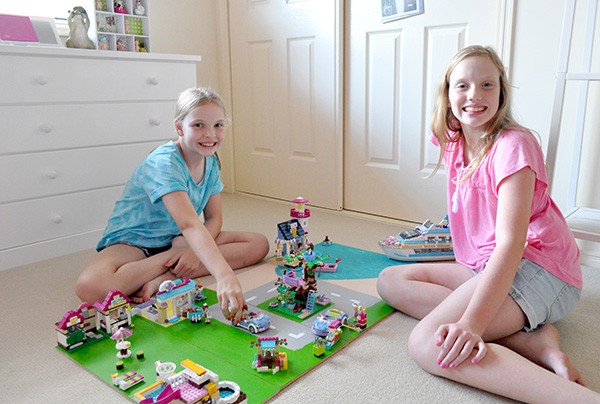 There are many reasons to love Lego:
helps improve creativity
teaches children to think in three dimensions (different to drawing on paper)
working with instructions helps improve understanding of steps
improve problems solving skills
enhances their imaginative play
and so much more
My kids have always enjoyed the creative element of Lego, having all separate pieces and putting them together, just like a jigsaw, having a completed set at the end, unlike a puzzle they can play with it further through imaginative play with their siblings or friends.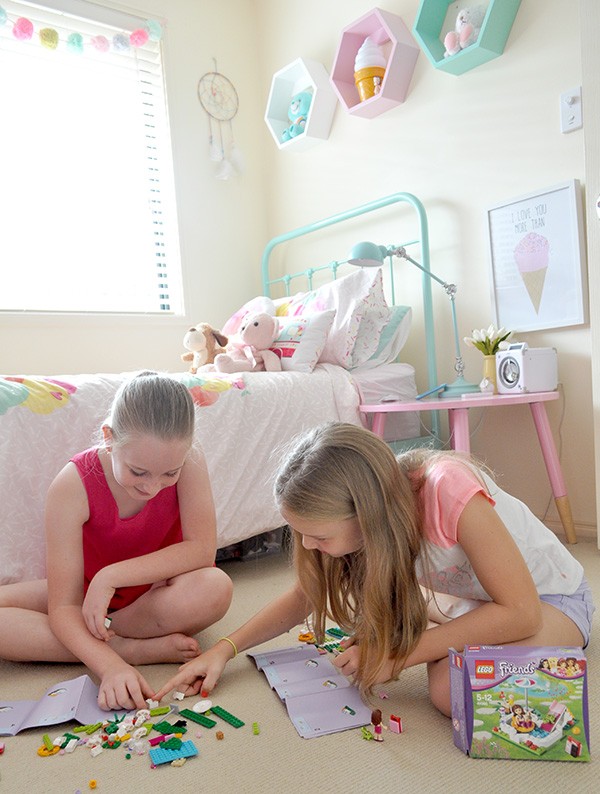 Now I have to tell you, like most siblings my girls fight, not physical, but they are competitive, one has to have the last word, one likes to be bossy, one likes to sing loudly just to annoy the other, all families have the sibling rivalries.  However, it does astound me that when the girls sit together being creative (painting, sewing, building & playing Lego, cooking etc) they actually talk calmly with each other forgetting for a moment to argue.  I LOVE THIS TIME!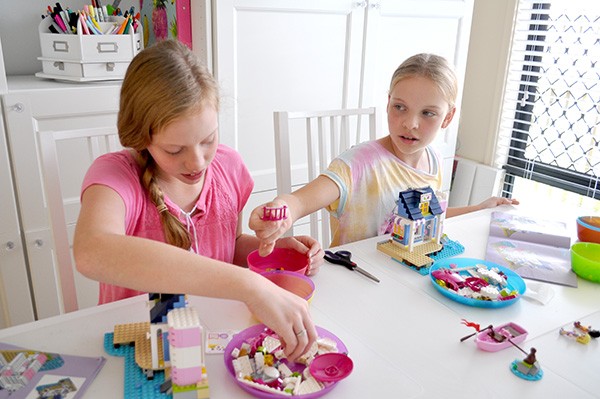 I encourage as much of this time as possible, because between the arguments the girls get along so nicely.  I don't have a sister and I want them to grow up to be friends, to appreciate each other.  I have found that playing Lego is one of the best bonding times for them as they help each other and happily play for hours.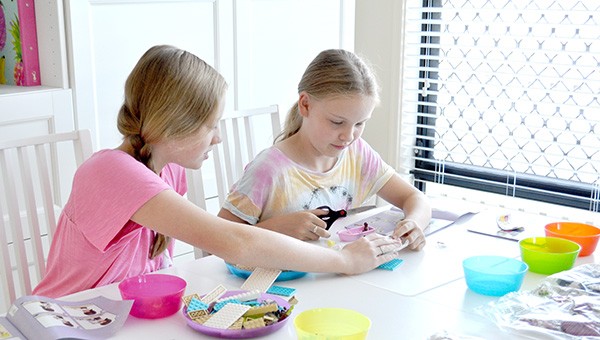 Over the school holidays the girls and I got our painting groove on and made our version of a little Heartlake City for them to place their sets on and play. I made it to fit perfectly on the shelving in one of the girl's rooms, I'll show you a full display photo in another post in the next few weeks!  I cut the MDF boards to fit the shelf, then we laid out some of their sets to work out where they wanted the beach, roads and grass.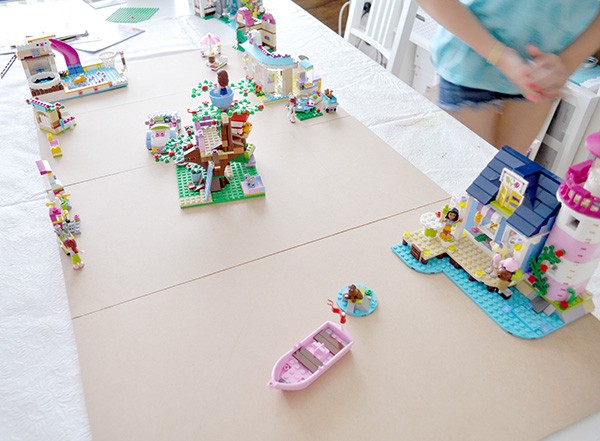 We pencilled in the areas and started painting.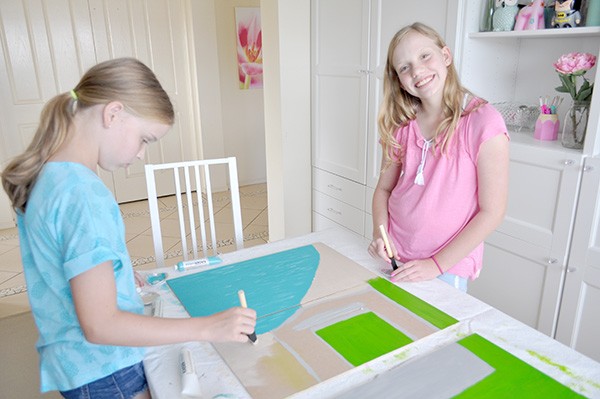 As much as it's creating good bonding time for the girls together, it's a great gift to give a child so they can independently follow instructions and put the set together independently, giving them a sense of accomplishment and pride that they did it all by themselves.  Can't wipe the smile of this ones face!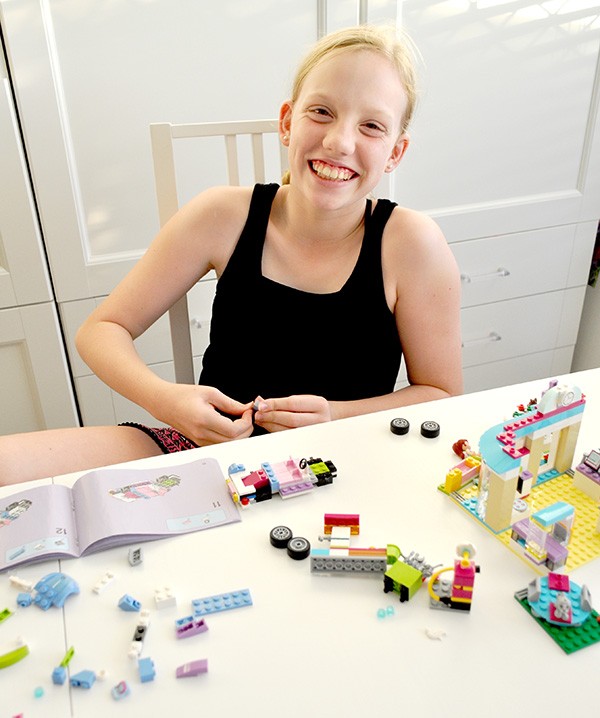 Stay tuned, next week I will share with you how I store the girls Lego, a little bit differently to my sons Lego area.


WIN 1 OF 3 LEGO FRIENDS PACKS
Your kids will feel the #legofriendslove and have so much fun with these packs, each pack includes a Lego Friends Bunny & Babies, a Lego Friends Olivia's Garden Pool and a Lego Friends Vet Clinic.
I will be giving away one pack each week for the next three weeks, giveaway ends 10th May 2015.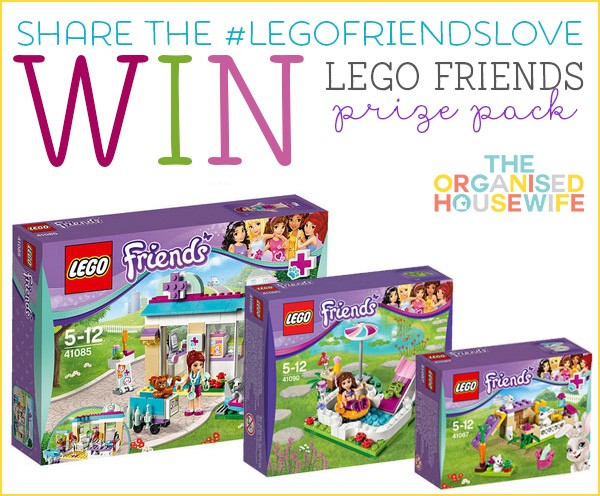 To enter simple tell me in the comments below
What is the best way your kids or their friends spend time bonding?
Congratulations to Jillian W, she has won Week 1 pack.
Congratulations to Amanda S, she has won Week 2 pack.
Congratulations to Sharon M, she has won Week 3 pack.

GIVEAWAY TERMS AND CONDITIONS
This post/giveaway was coordinated by The Remarkables Group and run in accordance with my disclosure policy, please read the terms and conditions below

Terms and Conditions:  1. Entries must be made via the commenting system below to qualify, entries on facebook are not valid).  2. Entries close 11.59pm AEST 10th May 2015.  3. One entry per household, open to Australian residents only.  4. This giveaway is a game of skill. The judge's decision is final and no correspondence will be entered into.  5. Each Lego Friends pack includes a Lego Friends Bunny & Babies set, a Lego Friends Olivia's Garden Pool set, and a Lego Friends Vet Clinic set.  6. Three winners will be chosen, each receiving one pack.  7. The winners will be contacted by email, please ensure you leave your email address.  8. If I have not received a reply from the winner within 7 days the prize will be forfeited and awarded to the entry judged to be the next best.  9.  The Organised Housewife will take no responsibility for any delay, loss or damage to prizes sent to winners.