This is a guest post by Christie Burnett from Childhood 101
We have tried all different ways of storing our dress ups – everything from baskets (too small) to wall hooks (hard to move when we rearrange our playroom), from tubs (too easy to just pull EVERYTHING out) to temporary wardrobes (which was one of our best solutions but didn't last forever). When I recently decided that once again our dress ups needed re-homing, I jumped on to Pinterest for inspiration and found a heap of great dress up storage ideas but it was the idea of creating a Dress Up Wardrobe by repurposing a pre-loved chest of drawers that I loved the most. I was pretty sure that this was going to be the best solution for our playroom space.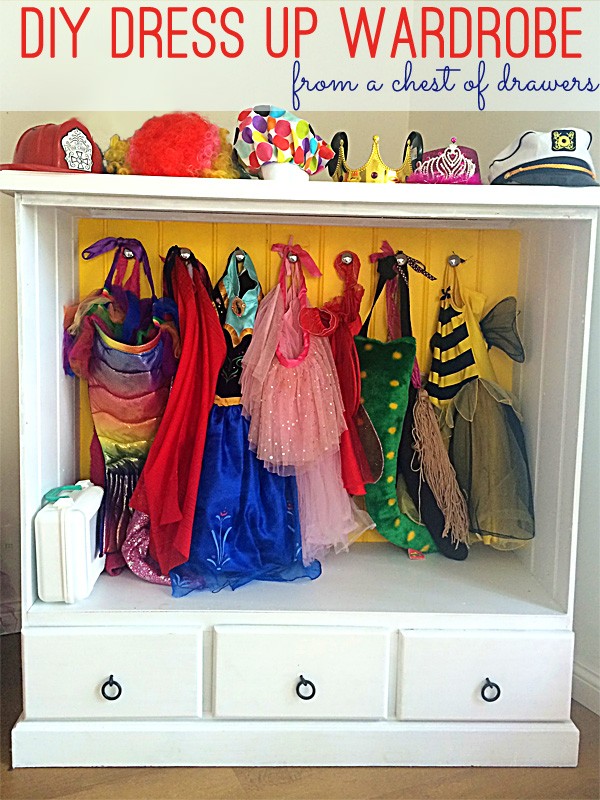 A clever DIY Dress Up Wardrobe
Fortunately, shortly after I found this idea our suburb ran a Council-run, large rubbish removal for our area and I couldn't believe it when one of our neighbours put out a dresser that was just perfect for our project.
My husband and I removed the drawers and rails, moving a row of three drawers from the top to the bottom for storing dress up jewellery, bags and shoes (the other four existing drawers were each the full width of the cabinet). We purchased one piece of timber to cover the drawers in their new location and nailed it into place.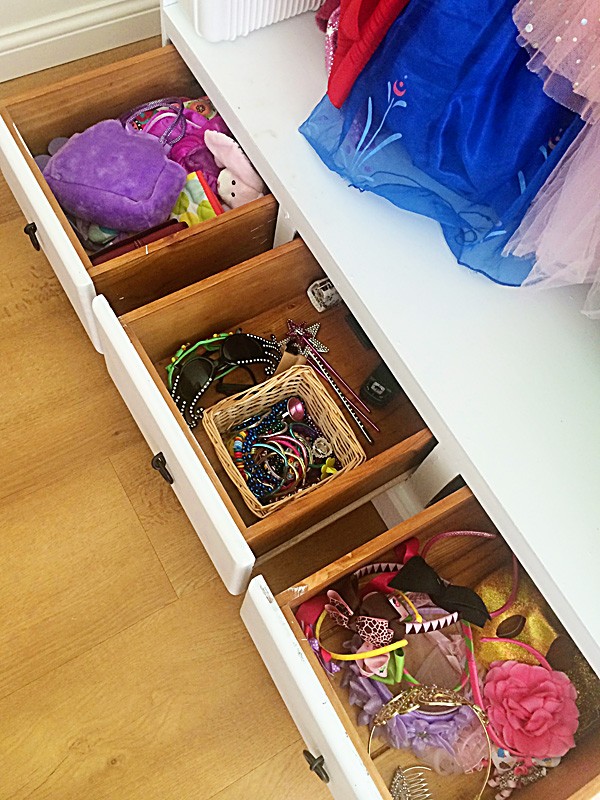 Then we set to work painting the cabinet – with the able assistance of our two and six-year olds. We painted all of the cabinet white except for the inside back wall which is yellow to match our playroom art frames.
A reader had commented on my dress up storage ideas post that she didn't think the wardrobe rail was a great idea as it would end up being mum who got stuck re-hanging the clothes on the hangers, and I kind of agreed. So instead of a rail we used some silver kitchen drawer knobs from our local hardware store to create 'hooks' to hang the clothes on. They work a treat. You could even hang additional hooks on the sides of your cabinet for hanging hats, capes, necklaces or 'tails.'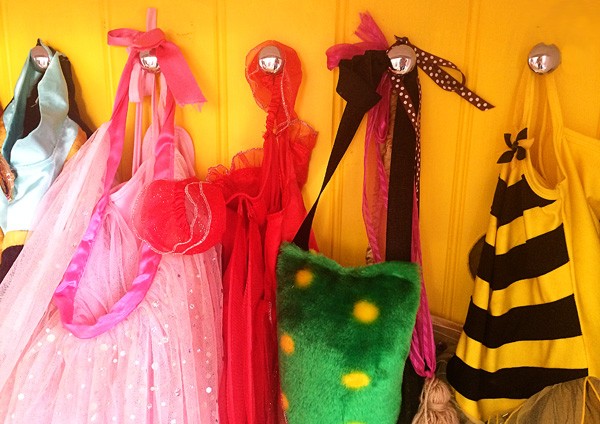 We sit dress up hats (and crowns, so many crowns!!!) along the top of the wardrobe.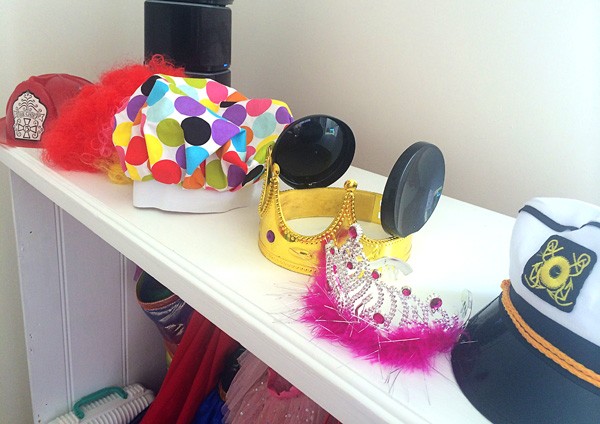 Our new dress up wardrobe makes it really easy for my girls and their friends to find what they are looking for and to pack away when their play is done – which makes for a pretty awesome storage solution, if you ask me!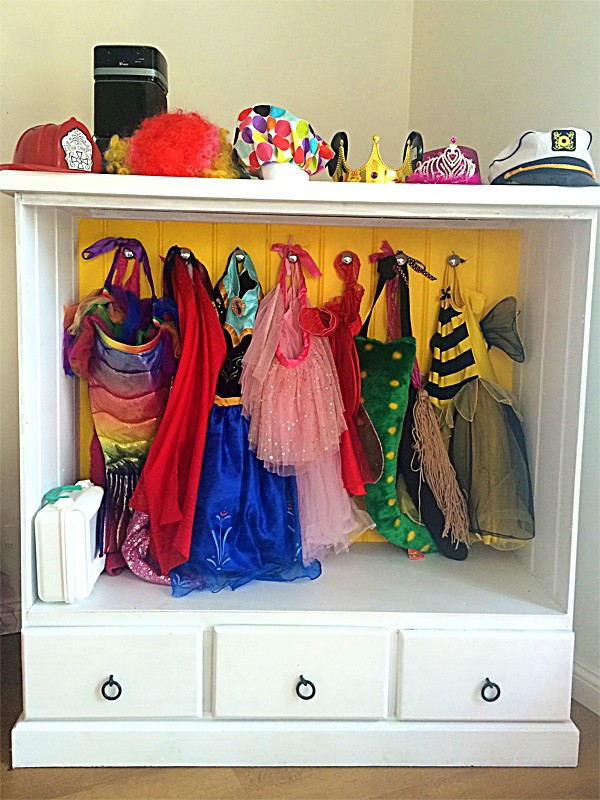 How do you store dress ups at your house?

ABOUT CHRISTIE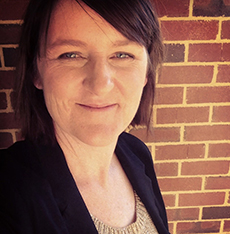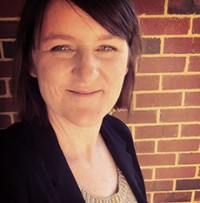 Christie Burnett is the mum of two, early childhood teacher, author and blogger behind the playful online space known as Childhood 101. She is passionate about children's play, creativity and learning, and tries hard to prioritise time for family in the busyness of every day life. At Childhood 101 parents will find playful activity and project ideas for kids, family friendly recipes, ideas for family fun and real life parenting reflections.
Find our guest: Blog | Facebook | Pinterest