I've put together a collection of toddler friendly craft ideas.  Getting into the paints and glue helps to get their creative juices flowing, creating something for them to be proud of.  This is a great way for mum and child to spend time together.  Hope you enjoy these craft ideas for toddlers.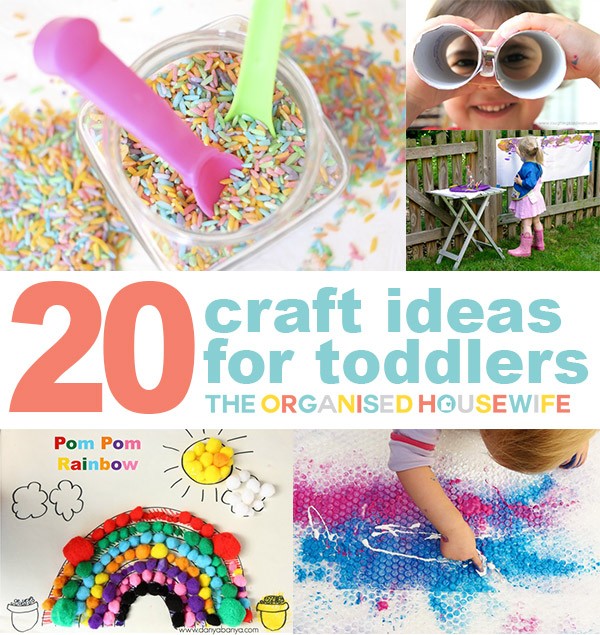 Craft ideas for toddlers
Coloured Rice for Sensory Play – It's vibrant and gorgeous!  You can use coloured rice for all kinds of sensory activities, and it's SO easy to make! Idea found via Happy Hooligans.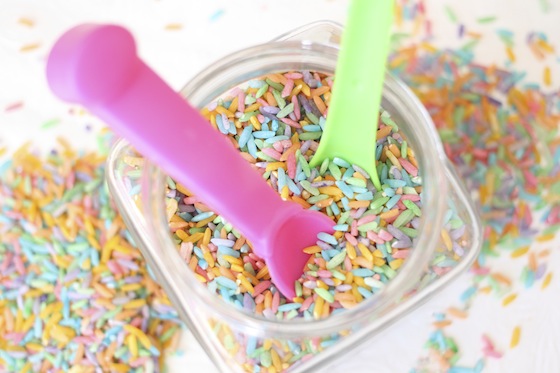 Painting on the Fence – Head outside to do some painting with your toddler. It's fun for them and the clean up is easy for the grown-ups. Just hose off the fence and the toddler, too. Idea found via Kiwi Crate.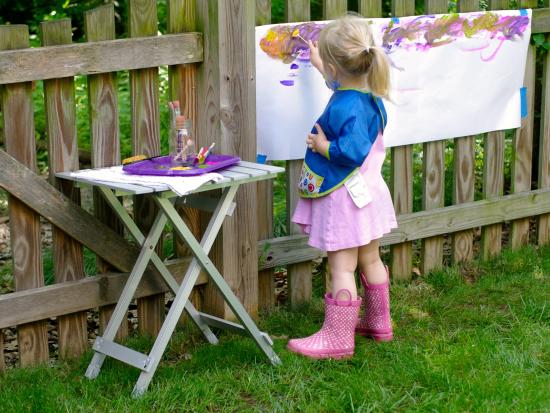 Handprint Painting – Painting your handprint is such a simple and fun activity for the kids. Most of these super easy and so effective. A few creatives ideas here and here.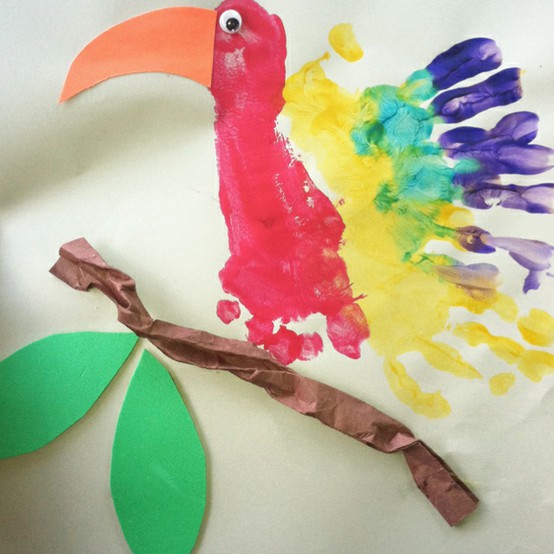 Homemade Playdough – Hours of fun and creativity can be had with playdough. View my recipe here.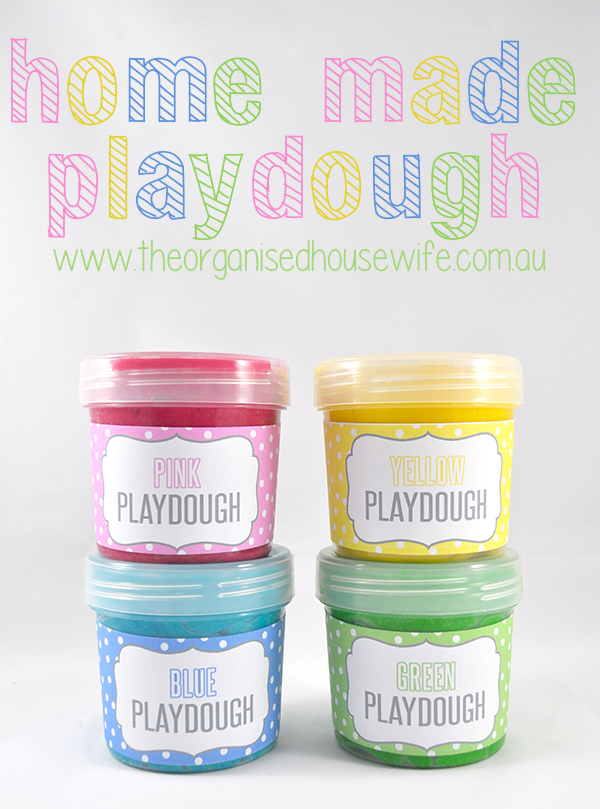 Handprint Tree – Use cotton buds to paint leaves on a tree, and use a print of the hand as a brand. Idea found via Popsugar.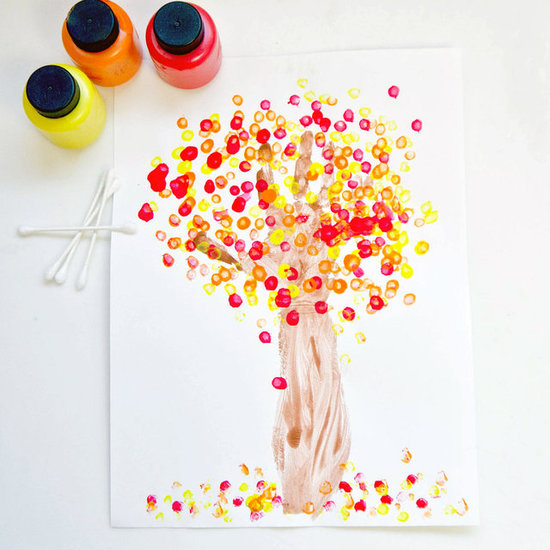 Wooden Block Prints – This project is as simple as collecting a few of your toddler's wooden blocks and adding some paint. Block prints are colorful and fun, with bold and geometric results. Plus, this art activity is seriously easy, making it perfect for little ones.. Idea found via Popsugar.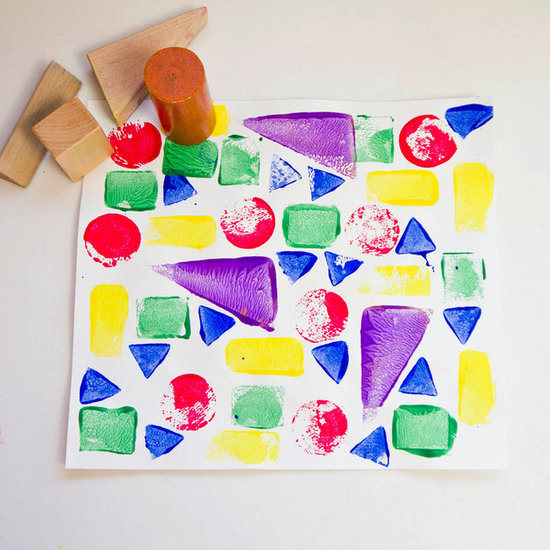 Bubble Painting –POP! There is something just so magical about bubbles and my girls LOVE anything bubbles – Idea found via Childhood 101.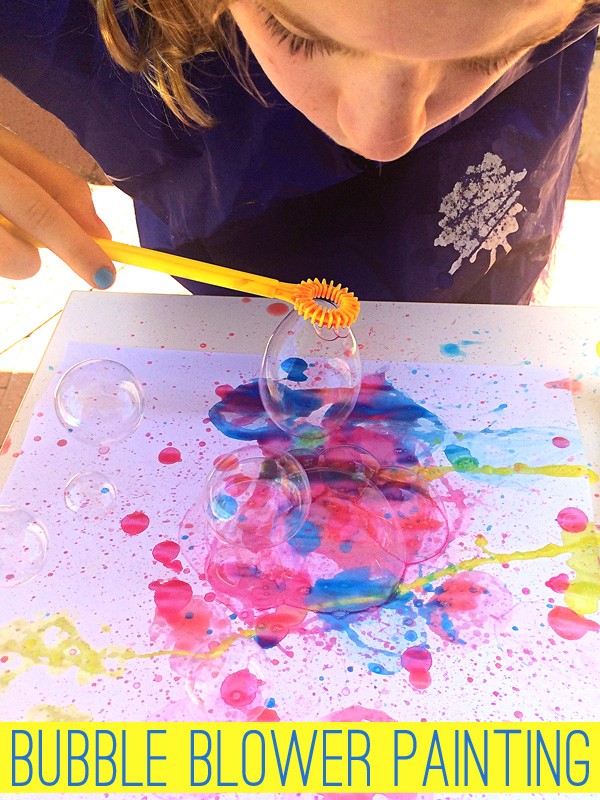 Straw and Stick Construction – I collected some straws and sticks of various sizes and some tape, dumped them on the table and said "What can you build from straws, sticks and tape?".  Idea found via Picklebums.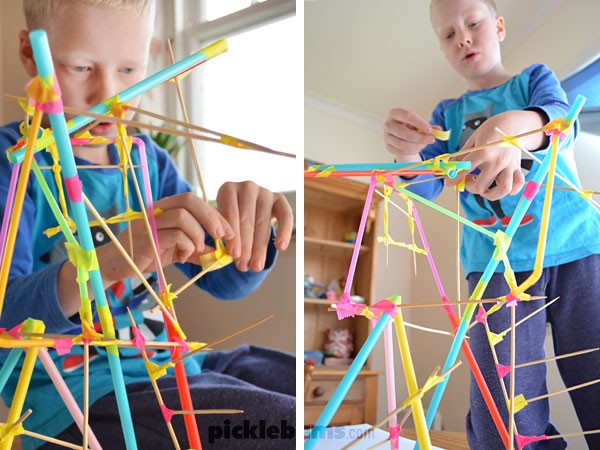 Plastic Bead Suncatcher –The melted bead suncatchers were surprisingly easy to create yet are very durable. Unlike most suncatchers and stained glass projects we make out of paper or contact paper, these melted bead suncatchers will last and last and will also withstand the elements for outdoor use. Idea found via the artful parent.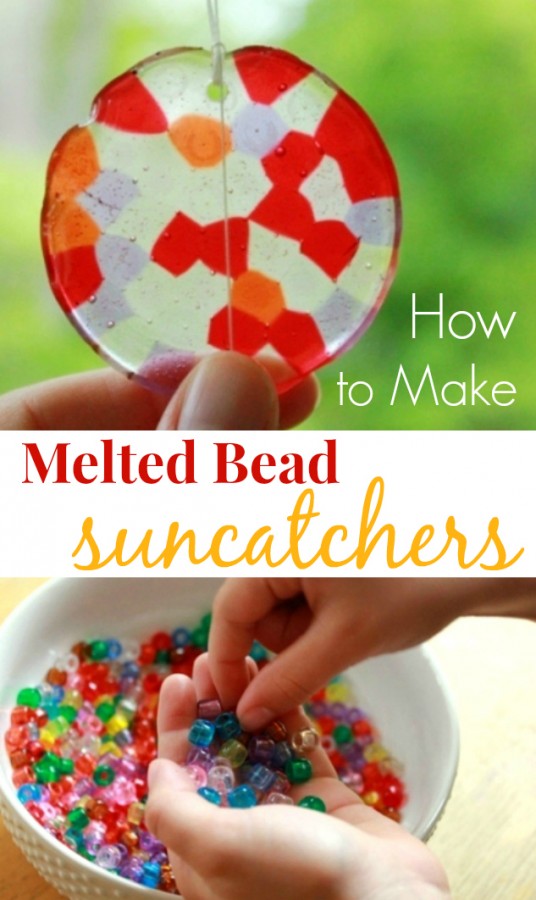 Printing Roses using celery – Printing Roses using Celery! This is such a FUN and simple art project! I have so many fond memories of doing this activity at home with my Mum when I was little. We simply used the base of the celery bunch, dipped it in paint and then stamped onto some card stock. Simple and FUN! Idea found via Paging Fun Mums.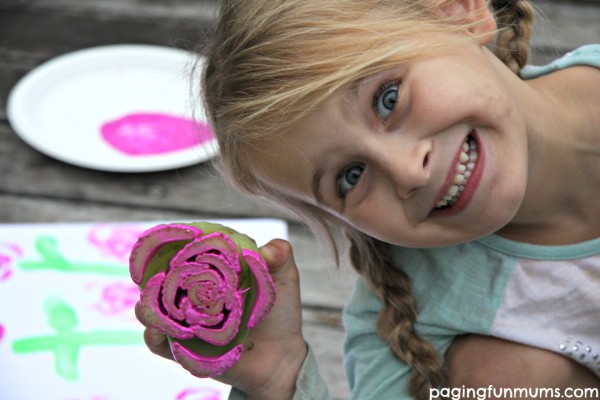 Sticker Paint Creation –Finger painting is tons of fun for lil ones, so take things to the next level with the help of a few puffy stickers. Along with honing fine motor skills, finger painting introduces your tot to color and what happens when they mix together. Idea found via Popsugar.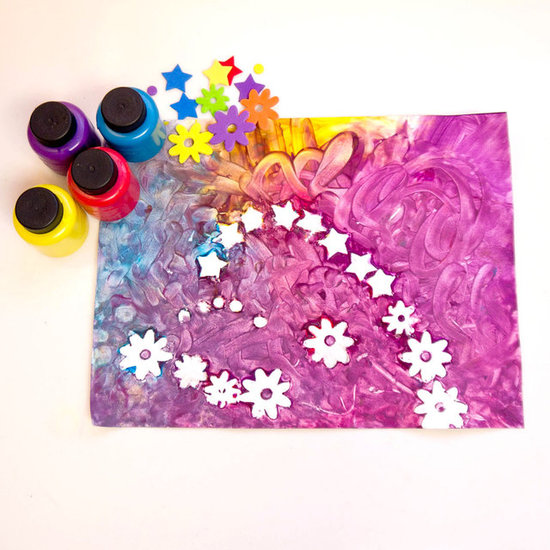 Sensory Play: Sand box diamond mine – fabulous sensory activity. Idea found via Childhood 101.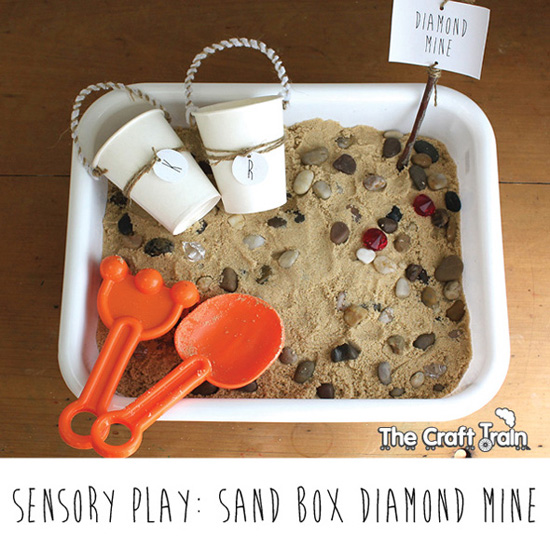 Eye Spy Binoculars –These simple DIY eye spy binoculars make the game a lot more fun. Idea found via Laughing Kids Learn.
Colour Match Caterpillar – It's so fun when children start learning new things like colors. Idea found via Kiwi Crate.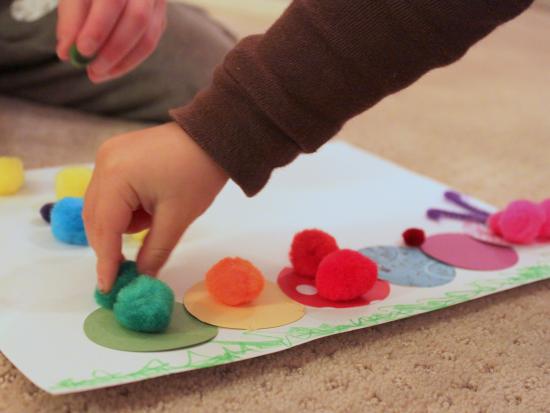 Flower Print Art –The types of flowers you choose and how hard you hit the flowers will determine the flower prints that show up. You may like your prints without paint. Idea found via Inspiration Laboratories.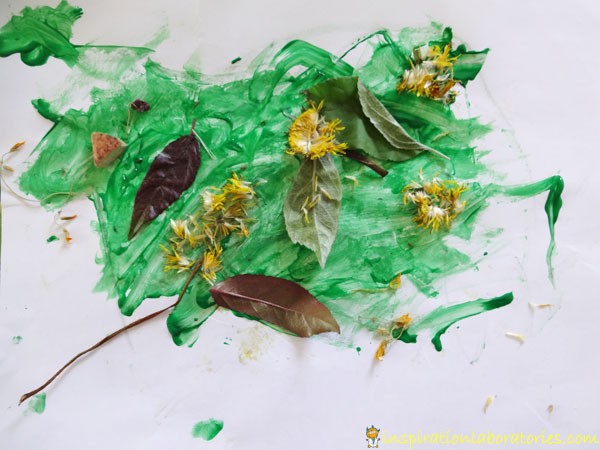 Water Colours on Wet Paper – Process art – an activity where the focus is on the doing, not on what you create in the end.  Idea found via Picklebums.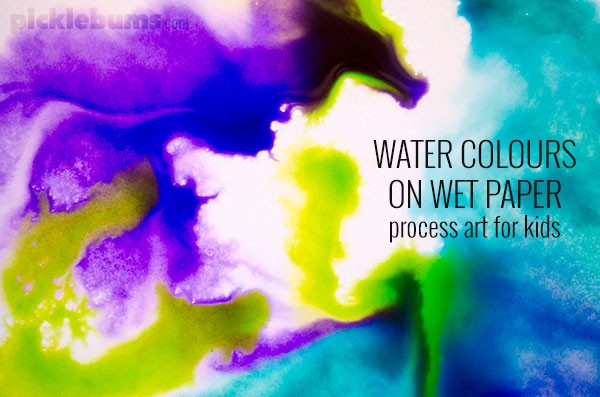 Pom Pom Rainbow – Create a colourful pom pom rainbow, get's the kids to coordinate their colour skills. Idea found via Danya Banya.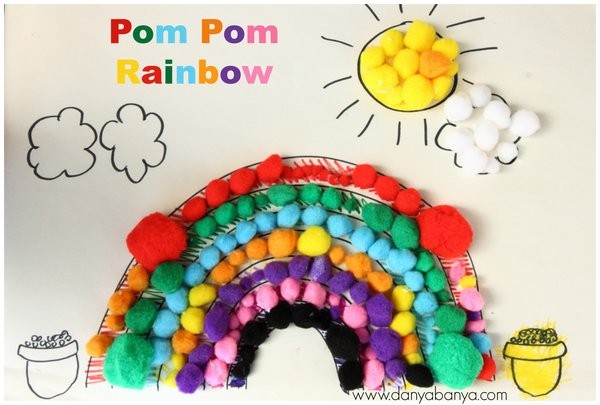 Hungry Paper Plate Fish –Paper plates are cheap, versatile and great to make into lots of crafts. This hungry fish is a very simple but impactful craft for pre school children. Idea found via My Kid Craft.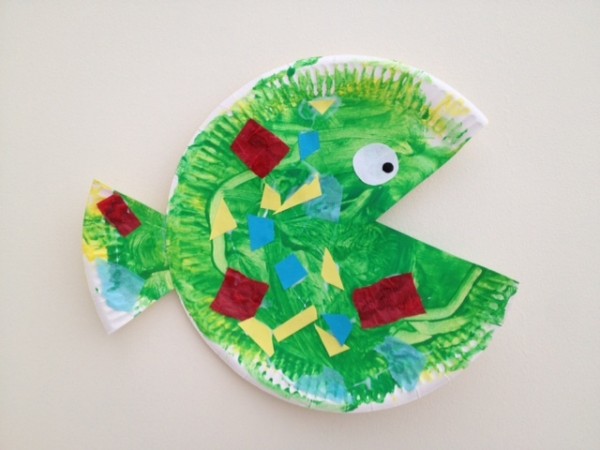 Aboriginal Art for Kids –Kids love stickers almost as much as they love lollies. Why not combine stickers with an educational activity and get them to create their own dot sticker art on a map of Australia.. Idea found via Kidspot.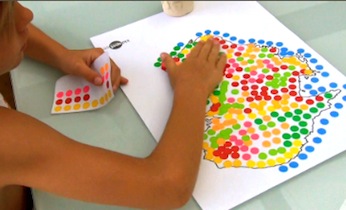 Sensory Fun – Bubble Wrap Finger Painting – There was also lots of exploration with fingertips, feeling the paint and feeling the knobbly surface of the bubble wrap. Idea found via Childhood 101.
What is your toddlers favourite craft activity?