Pet rocks are a fun and creative activity for the kids.  Last school holiday's my kids made some funky pet rocks.  We searched around the neighbourhood for some cute little rocks, we had just as much fun searching for them as we did painting them.  It turned into a treasure hunt looking for THE perfect rock, had to be smooth, not too big and fits perfectly in their little hands.
They made 4 each, keeping 2 for themselves and gave one to their teacher and a friend when they returned back to school.
Kids Craft Activity: Pet Rocks
Supplies needed:
Rock
Paint
Wobbly eye's
Craft Glue
Wool
Scissors
Paintbrush
Newspaper to lay down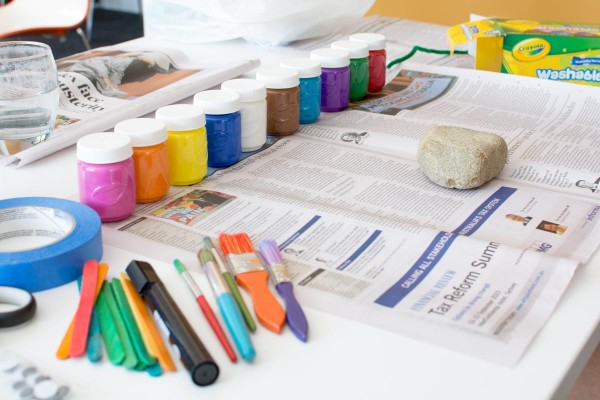 image credit: worldoflearning.com
How to make it:
Wash rock with soap and water, allow to dry.  This will enable the paint to bond with the rock.
Paint rock desired colour and add patterns if you like.
Glue on wobbly eyes
Paint on a nose and mouth
Gather some wool for the hair and glue onto top of rock.
Allow to dry before playing with.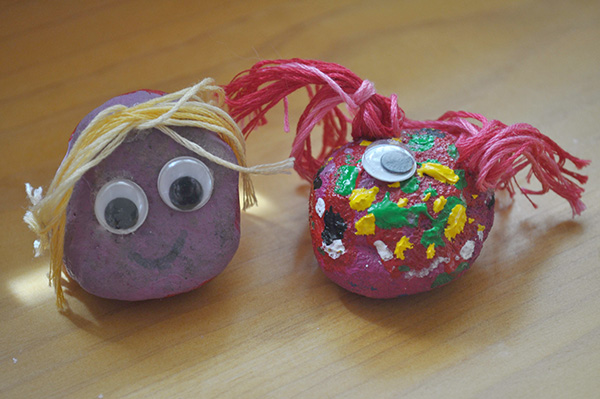 More Pet Rock Ideas
such cute teeth. image credit: coastal inspired creations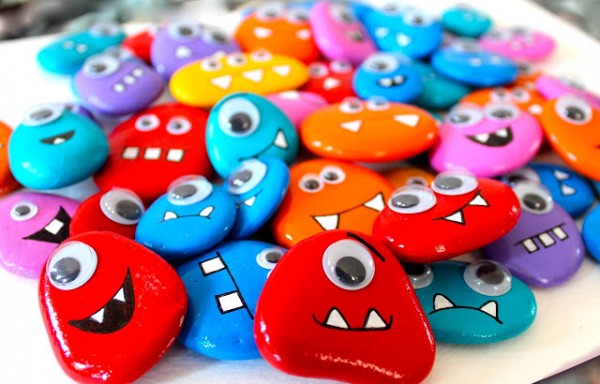 use textas to add feet, arms etc. image credit: a pretty cool life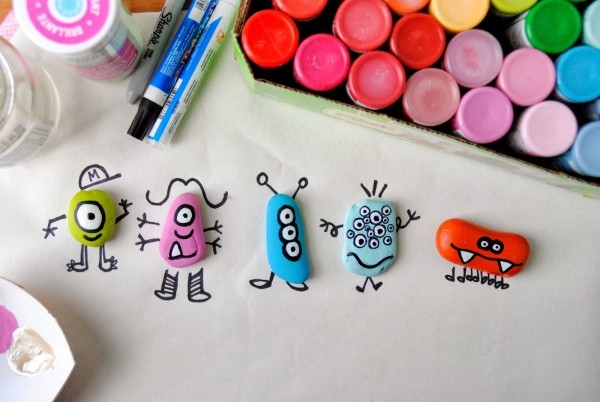 A really sweet pet bee rock. image credit: etsy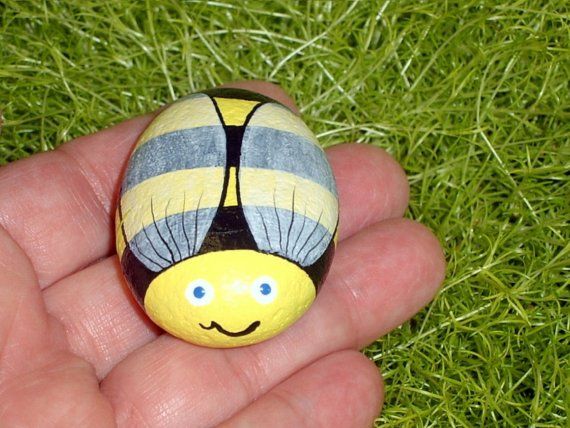 image credit:unknown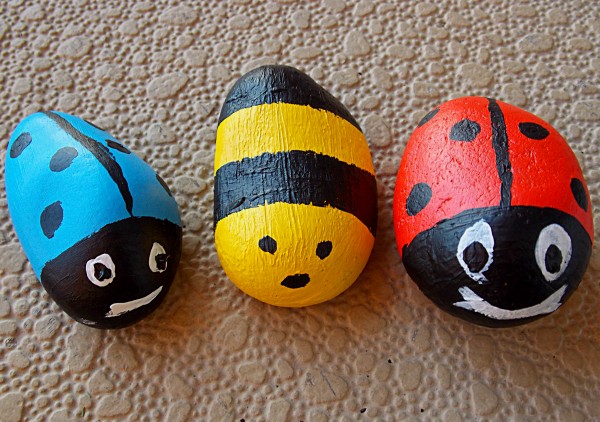 image credit: Kayboo Creations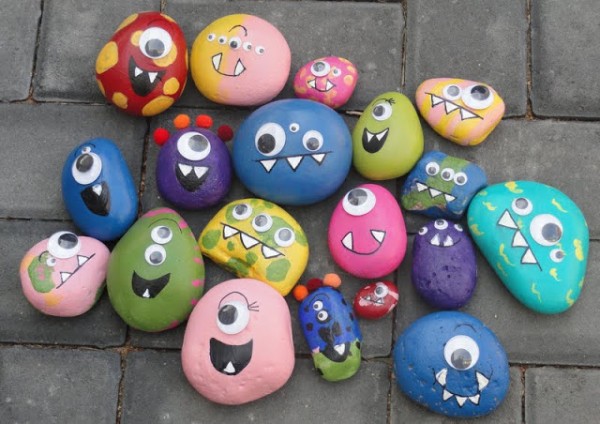 This Spring DIY is so adorable! This is so simple and will be sure to give your home that spring time happiness everyone is longing for. This is the perfect craft do with the family! image credit: a little craft in your day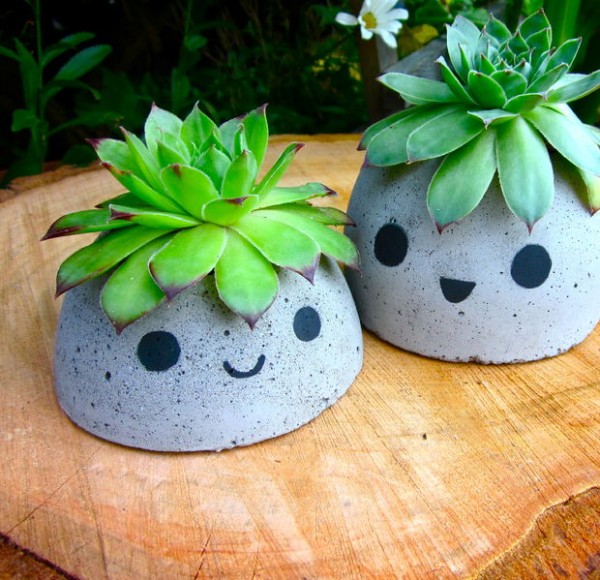 This penguin is adorable. Image credit unknown.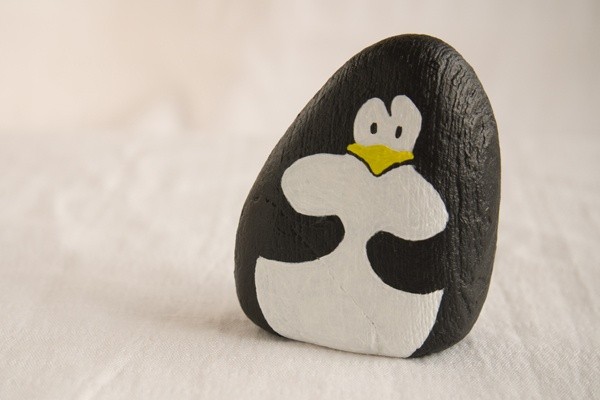 Add a few rocks together to make a caterpilla.  Image credit: Nellie Bellie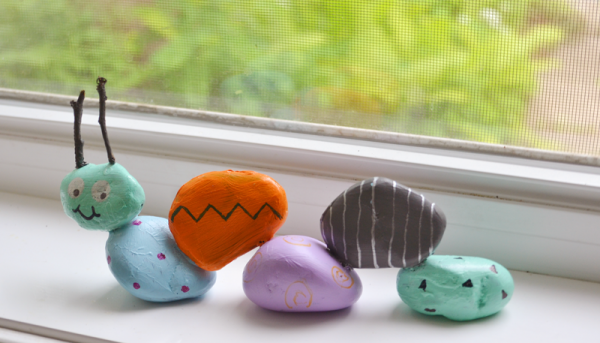 colourful bugs. image credit: fler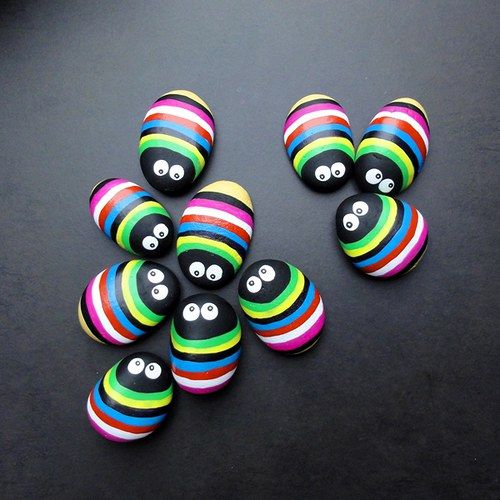 This post was originally published on September 29th 2010 and has recently been updated.