Keep bored kids entertained during school holidays with these affordable, easy and creative ideas – that will still allow you time to relax!
Trying to keep the kids entertained and occupied in the school holidays can be an exhausting endeavour – not to mention costly! If your children are starting to play those "I'm bored" words on repeat, it's time to bust those boredom blues (but without spending a fortune!). This list of easy and affordable at-home play ideas will help to break up the school holidays, keep the kids occupied, and afford you a little time to relax too!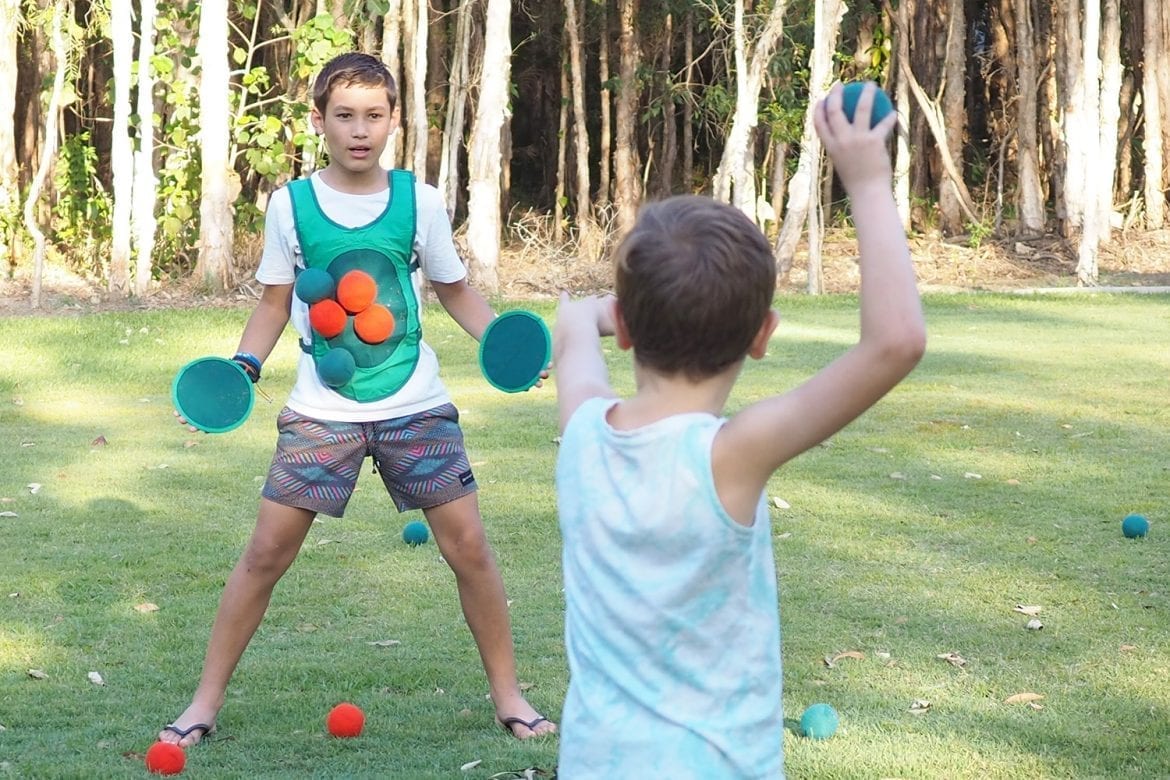 School holidays are a great time to relax and recharge with the kids, but planned outings can get expensive! These cost-effective holiday activities will hopefully get your kids laughing, relaxing, using their imagination, and best of all enjoying time together with the rest of the family.
Have A Holiday At Home
Going on holidays is great, but finances, time constraints and COVID restrictions can make this a little hard. If this is the case, consider bringing the holiday to your home instead.
CAMP IN THE BACKYARD
Sometimes a camping trip feels like too much effort, or you simply haven't got the time to head away for a few days. Why not pull out the tent or the swags and camp in the backyard under the stars instead? You could even make your own tents like these gorgeous ones below. Stay up and tell stories, or if the kids are a little older you could even allow them to camp in the backyard with their friends.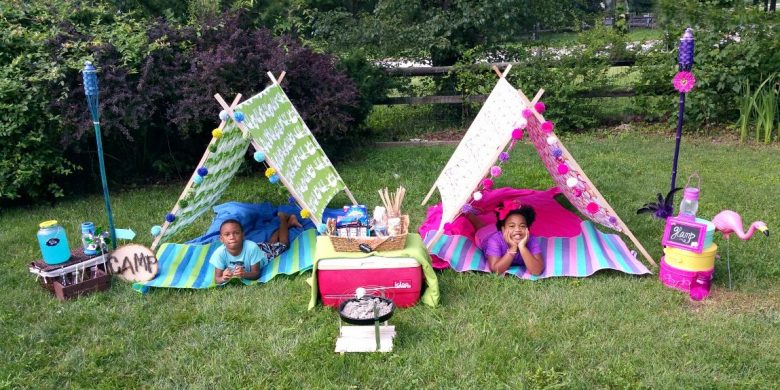 Image source: Design Dazzle
MOVIE MARATHON
Let the kids pull their bedding into the lounge room and stay up late watching movies. Better still, join them on the floor for their campout, and feast together on popcorn and lollies! This activity is probably best planned on the night before a relaxing day at home, as the little ones may be a bit tired.
Make Art – But Think Outside The Box!
Getting creative with the kids needn't mean simply crayons and a sheet of art paper! These ideas will help you think outside the box, whether that be drawing with chalk on the sidewalk or painting with leaves, you will find that getting creative has never been more fun or imaginative!
SET UP A STATION
Creating a drawing space at home where the kids can go to draw whenever the mood strikes will help alleviate some of the "I'm bored" comments. A craft turntable (like this one below) is great if you have a few children sharing the craft supplies.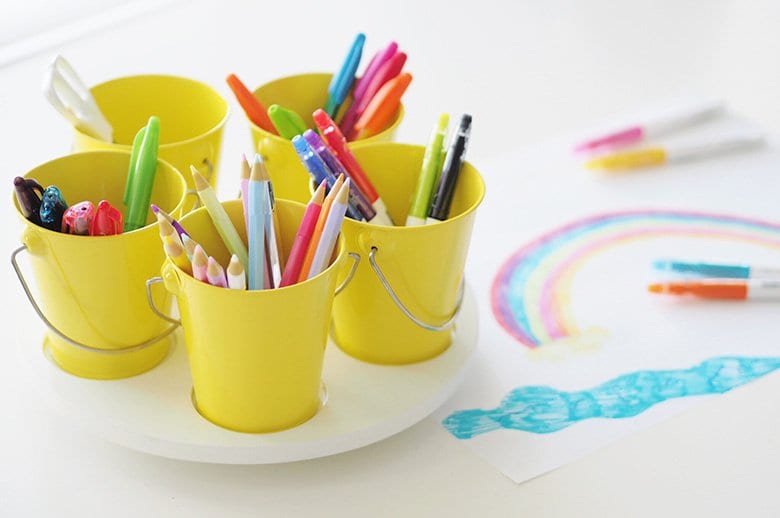 SHINE BRIGHT
Encourage your child to get creative with a project they can keep, and which will help to improve their self confidence for years to come! These Positive Sticks are simple to to make, and will help get your child into a positive headspace before school goes back.
  READ MORE: Create Your Own Positivity Sticks To Help Decrease Anxiety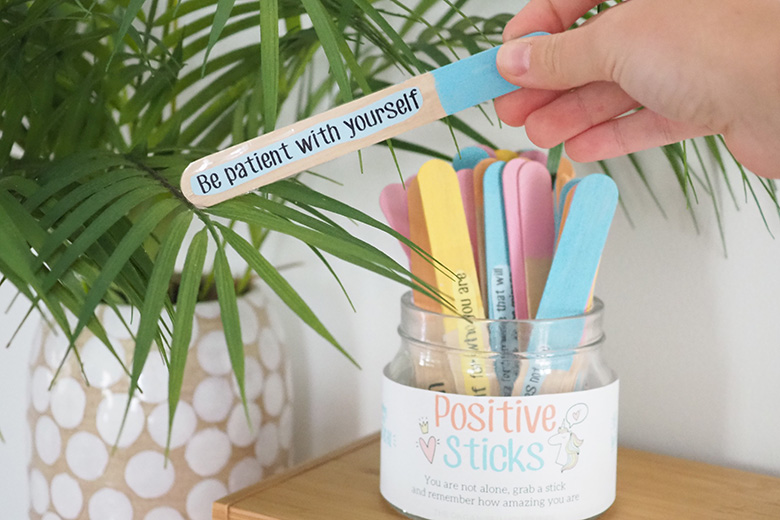 MAKE YOUR OWN PAINT
Don't limit the fun of painting to the act of putting brush to paper! Instead get the kids involved in the act of making your own non-toxic paint using all edible ingredients. It's quick, cheap and super simple to make.
  READ MORE: Non-Toxic Paint For Kids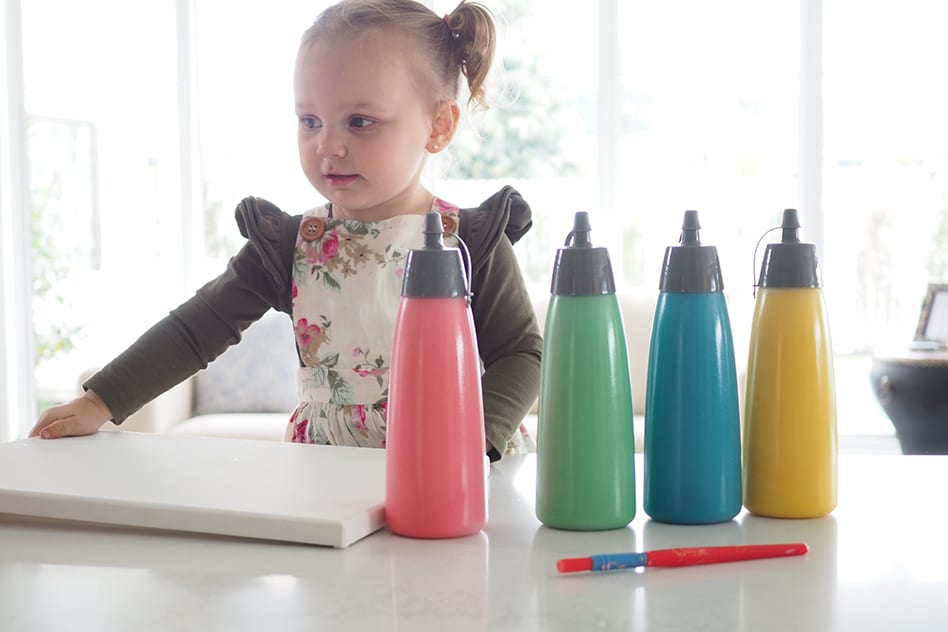 PUT ON A PERFORMANCE
Encourage your kids to put on a show and to think big! Let them design a home-made set, create props and arrange ticketing. It will keep them busy for hours, and is a great activity when you have a house full of lots of children of varying ages.
PAINT LEAVES OR ROCKS
Run out of art paper? Never fear! Go for a walk with your child through the neighbourhood and find some nice big leaves or smooth rocks to paint instead, then think up some creative ways to display your gorgeous bright artworks.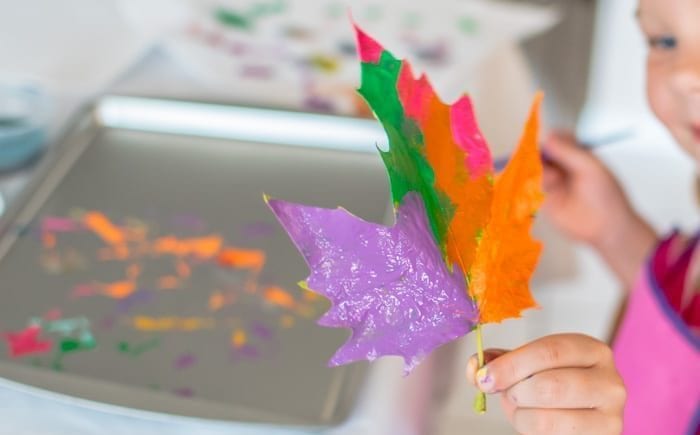 Image source: Simple Fun For Kids
CHALK ON THE STREET
Drawing on the driveway or footpath with chalk is so much fun! Let the kids create a hopscotch, artworks, or play naughts and crosses. Give them water pistols when they are done and let them squirt it all away!
HAVE A COLOURING IN ARVO
A colouring in station can keep the kids (and adults!) entertained for hours! It's a simple yet relaxing activity that's great for calming down overactive children. If the kids would prefer some direction, set them the task of making an artwork for their bedroom wall, a birthday card for a family member, or a picture that they can then write a story around.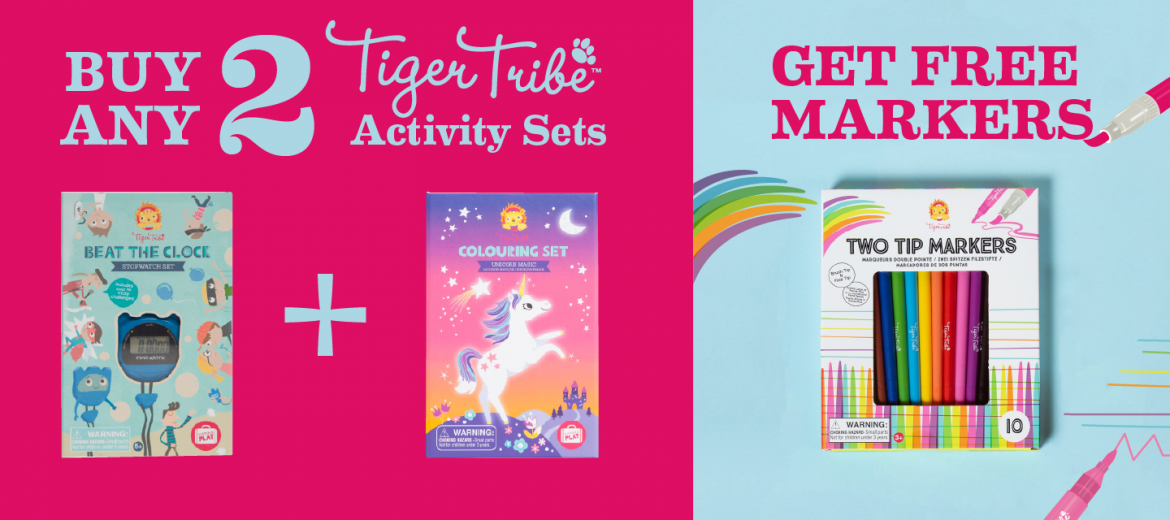 Have A Cook-Off
Cooking with the kids is a great way to fill up a morning at home – and they get to eat their hard work at the end of it all! Here are some of my favourite recipes to make with the kids.
EASY PIKELETS
Let the kids help make breakfast with a super simple pikelet recipe. They can be easily whipped up in minutes and taste delicious!
  Find my Easy Pikelet recipe here.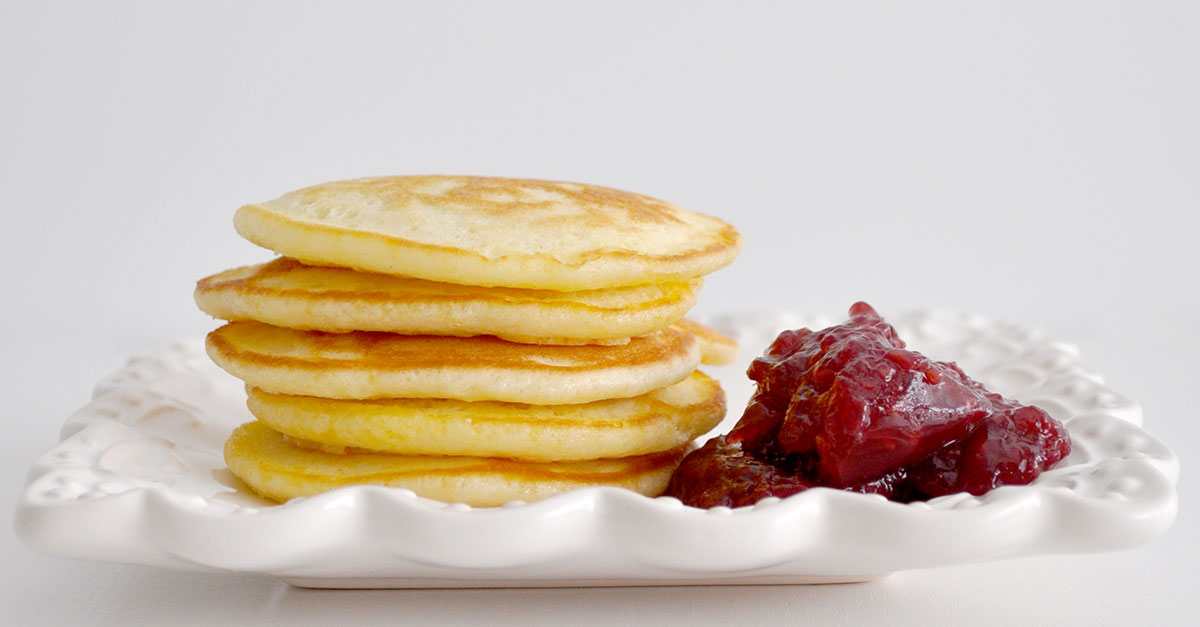 BLISS BALLS
Bliss balls are delicious and are great for kids because they usually require no cooking – plus children love to get messy and hands on as they help to roll them out. Here are a few of my fav bliss balls to make with the kids:
MUFFINS
What kid doesn't love muffins?! They are fun and easy to make, taste delicious and are also great for popping in the freezer as a ready-to-go afternoon or school lunchbox snack. I love these Chocolate Chip and Zucchini Muffins because they taste so yummy, yet come packed with veggies that the kids won't even taste!
  Find my Chocolate Chip and Zucchini Muffin recipe here.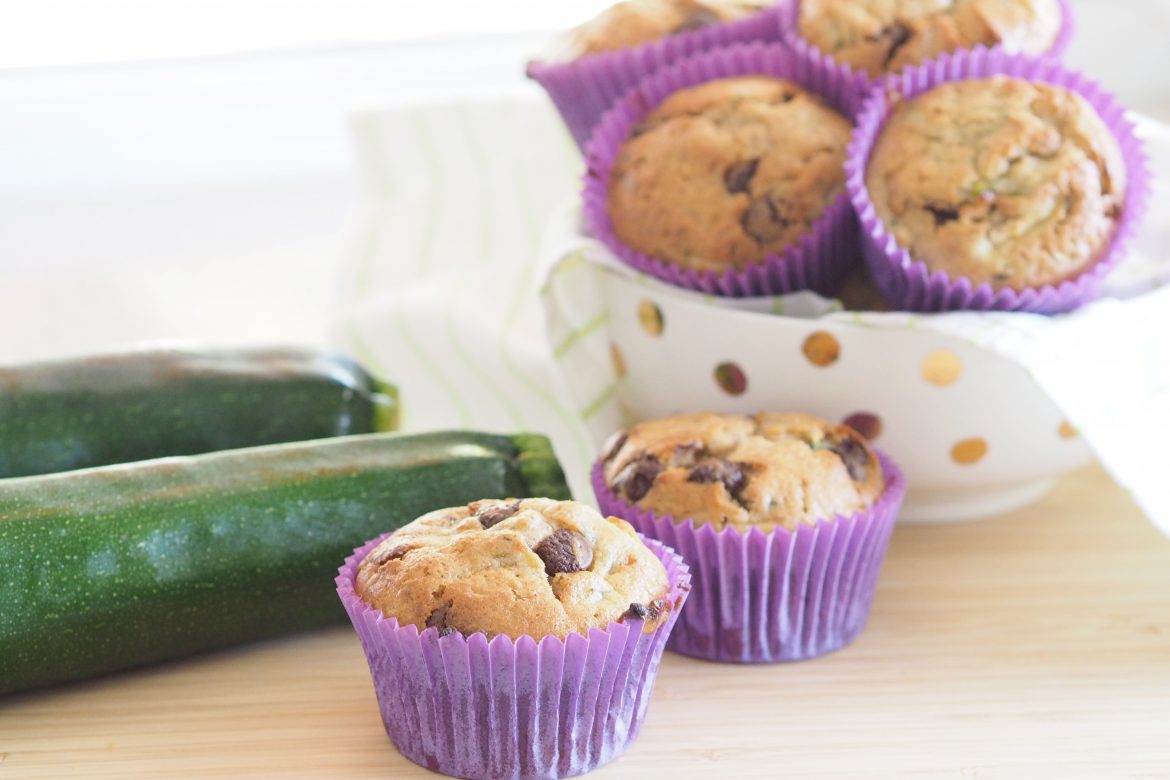 HEAPS MORE IDEAS!
If you're looking for heaps of easy tasty recipes to make with the kids – that also double as perfect freezer-friendly snacks for school lunchboxes – then look no further than my Lunch Box Recipe Cookbook.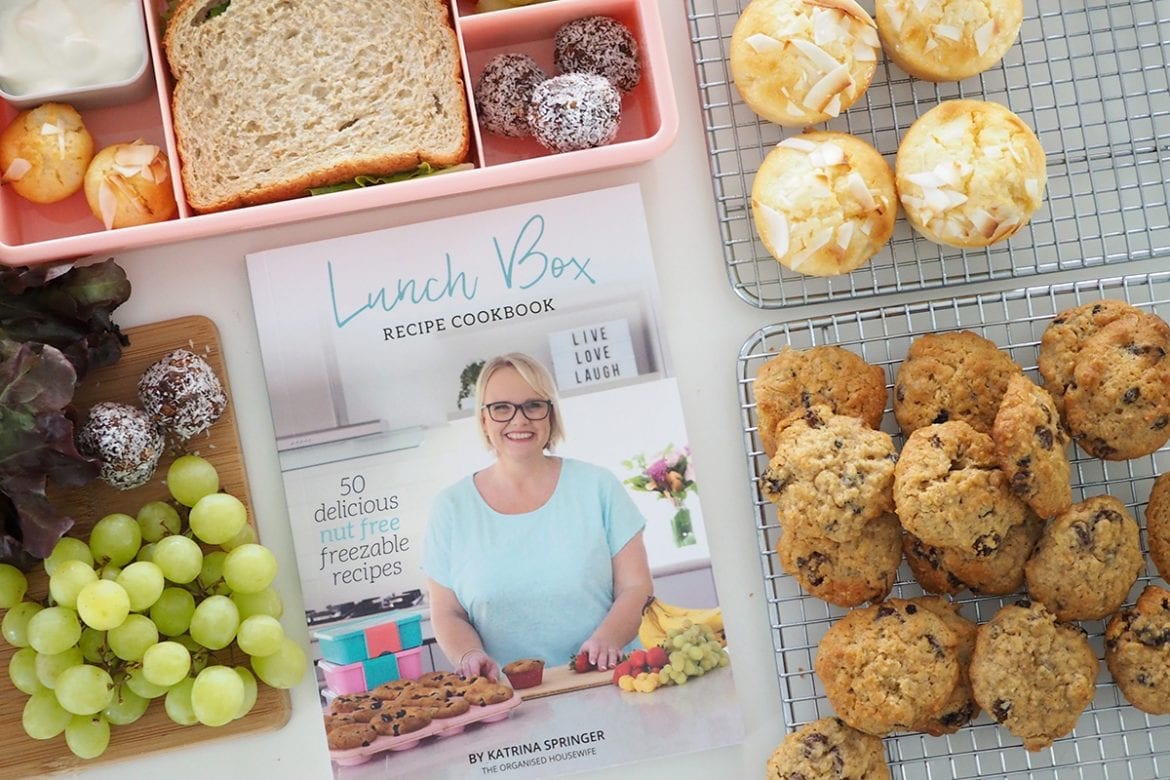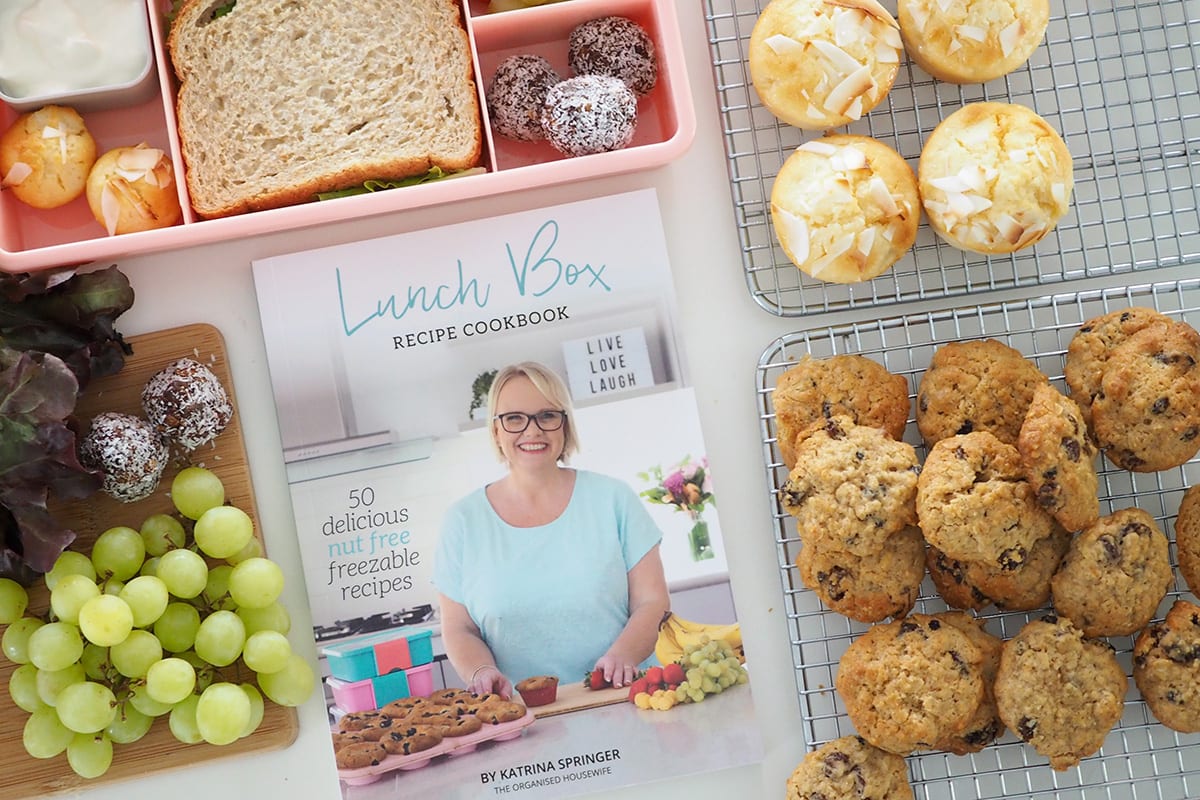 Organise A Play Day
There are so many ways kids can connect with each other to play these days – and they don't all involve the traditional sleepover.
PICNIC AT THE PARK
Plan a day out with friends – adults and children – so that you have a chance to chat and relax with other adults whilst your child plays. This can be as simple as a picnic at the park with a few soccer balls and some yummy refreshments.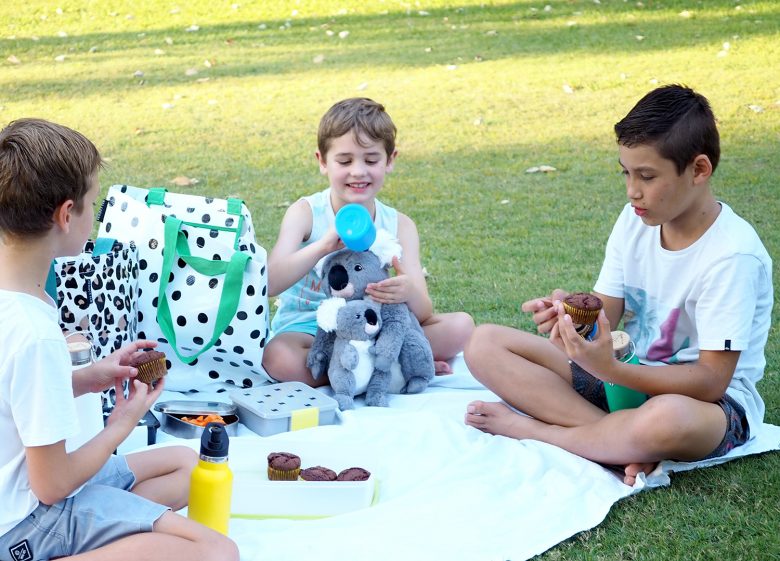 SHARE PLAY DAYS
School holidays can be isolating and tiring for many parents. Consider asking a friend or another mum from school if they'd like to have your child for a day and you'll have theirs on a different day. It's a great way to avoid the cost of vacation care for working parents, and children are always happier and more entertained when they are with their friends.
FUN BACK-YARD STATIONS
If you're hosting a play day at your home, set up play stations in the backyard to keep the kids amused (it's much easier to clean up after kids outside then inside!). Create a craft station, a water play area, and a bubble blowing spot! Check out this great hack below for creating a no-spill bubble space for the little ones.
  READ MORE: No-Spill Bubble Hack For Parents + Kids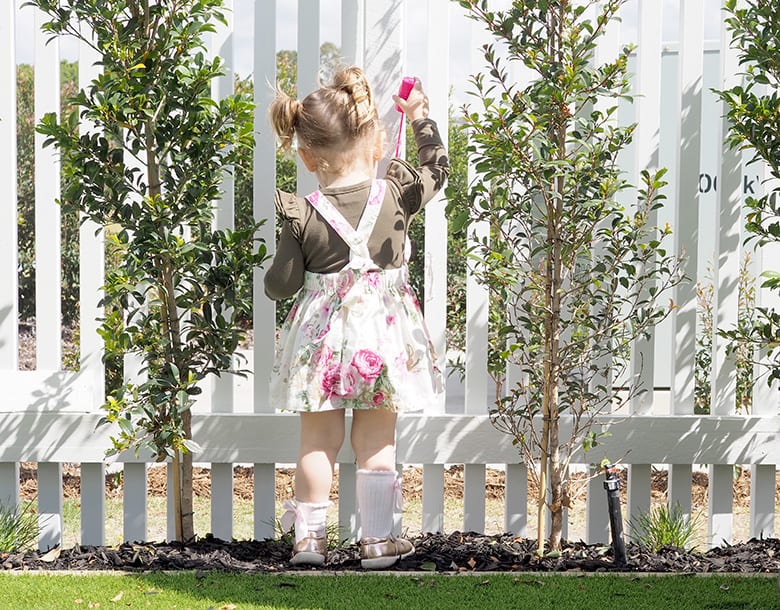 DIGITAL DOORKNOCK APP
This is a new app you can download on your phone that encourages local play for your kids. It allows you to connect with other families in your neighbourhood, see who is free to play, and arrange times for your children to play together. You can download it on the Apple App Store and via Google Play.
REINVENT 'BORING' TOYS
Most of us have old toys kicking around our home that the kids have become bored with. Set your children the challenge of coming up with a different way to use an old toy – it's a great way to kick their imaginations into overdrive, and better still, it won't cost you a cent!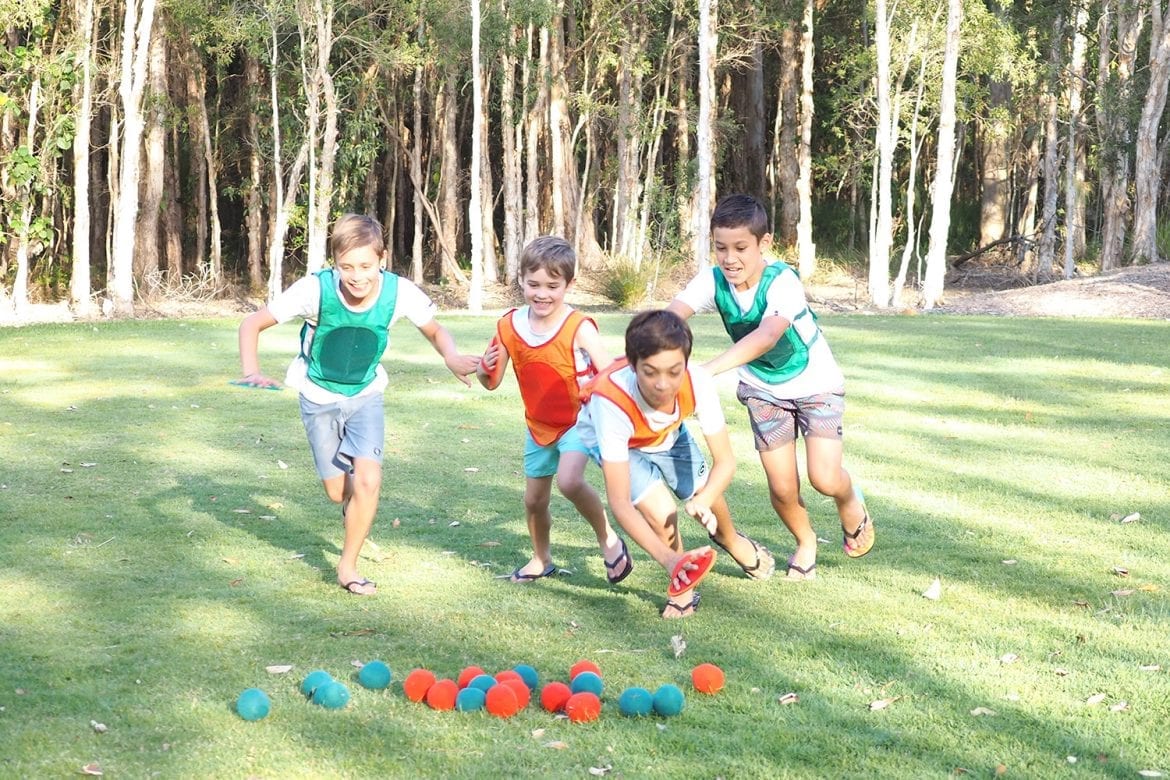 Make A Plan
Life doesn't stop for school holidays. Many parents still need to work, and there are still jobs to be done and commitments to be met. Creating a school holiday plan is a great way to balance all this out, whilst still ensuring your children get some fun and relaxing activities sprinkled throughout their holidays. If you're needing help doing this, my affordable School Holiday Planner and Checklist Bundle can help.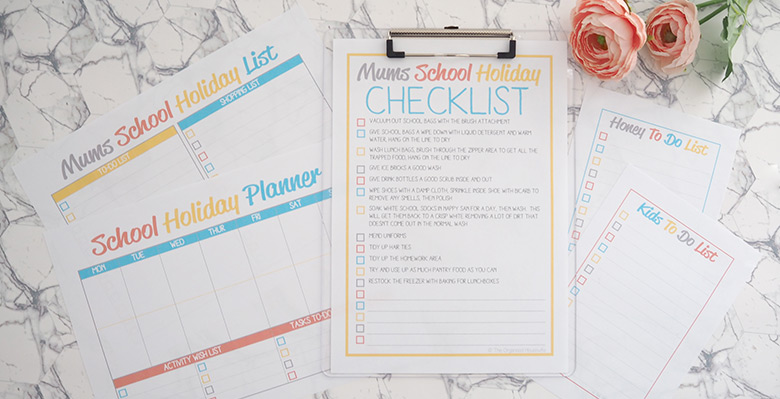 What activities will you do with your kids these holidays?
---
Pin this image below to Pinterest!