This post is sponsored by CreaCrafts
When you have a spare moment, what do you tend to do with that time? Sit and relax (ha ha), clean (it's never ending) or reach for your phone (it's never too far away)? Many years ago, it feels like another lifetime, I used to cross stitch and scrapbook in my spare time and to be honest I haven't touched either in over 8 years as time has got the better of me. Instead I'll scroll through my phone to catch up on Facebook or switch on the TV to binge watch my latest TV show, although I do get lost in time when I'm pottering outside in my garden.
I asked The Organised Housewife community recently if they had a hobby and/or what do they do in their spare time (lol, stop laughing, spare time, don't we wish), this was what some do:
reading
crocheting
knitting
gardening
yoga
making candles
decorating cakes
scrapbooking
op shopping
cross stitching
volunteering
jigsaw puzzles
photography
horse riding
family history research
bushwalking
baking
When reading through the comments, many mentioned they knit.  My Nan showed me how to knit when I was young, but I haven't picked up a needle since.  It was interesting that many of the 'younger' generation these days crochet and knit, it's back in a big way!  I guess it's something that can be done while watching the kids at sport or watching TV.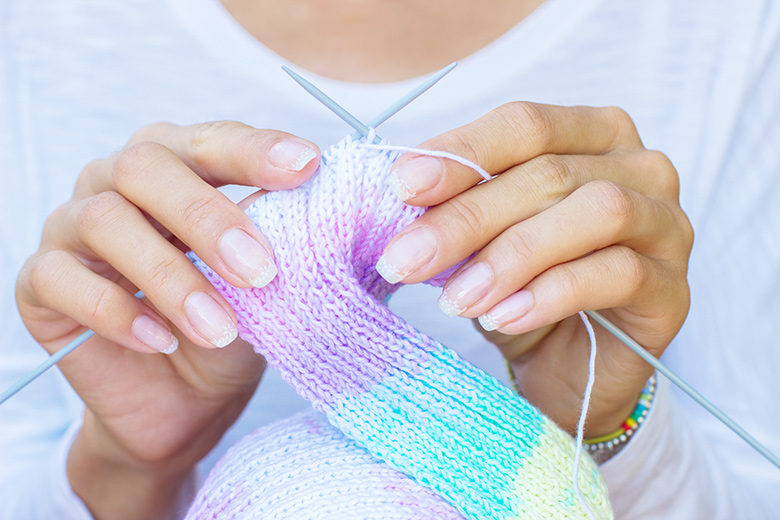 A friend of mine is a big knitting fan, she makes beanies, scarves, blankets, babies booties – I am envious of her creations!  She says:
"Knitting is a lot of fun, and it's not as difficult as you may think. I like the calming effect it has over me.  I can't sit still, so when I watch Netflix it's a good opportunity to get some knitting done which makes me feel relaxed yet productive.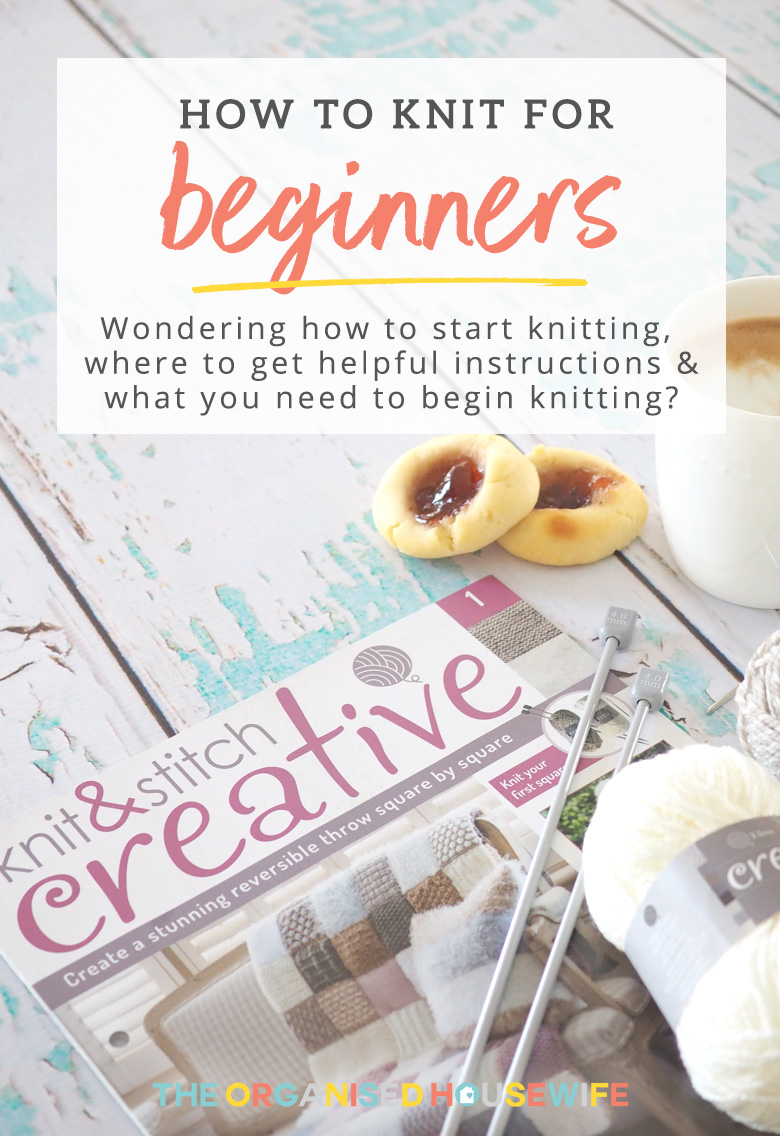 CreaCrafts contacted me recently to see if I was interested to promote their new release of Knit & Stitch Creative which has just launched in Australia this month. As many in our community showed interest in knitting I thought it may definitely be worthwhile to share, even for those perhaps wanting to put down their phones and start a hobby. This may just be the first step you need, with CreaCrafts guiding you through the basics and beyond to get started, whether you've never picked up needles before or just need a refresher.
Issue 1 is currently available, with everything you need to create a beautifully textured throw and more. With every Knit & Stitch Creative issue you'll receive 2 balls of CREA yarn, patterns and step-by-step instructions, there are even knitting needles in the first issue, to get you started.
  SUBSCRIBE HERE and use special coupon code KNIT, exclusive for The Organised Housewife subscribers, to get Issue 1, 2 and 3 for only $1.99!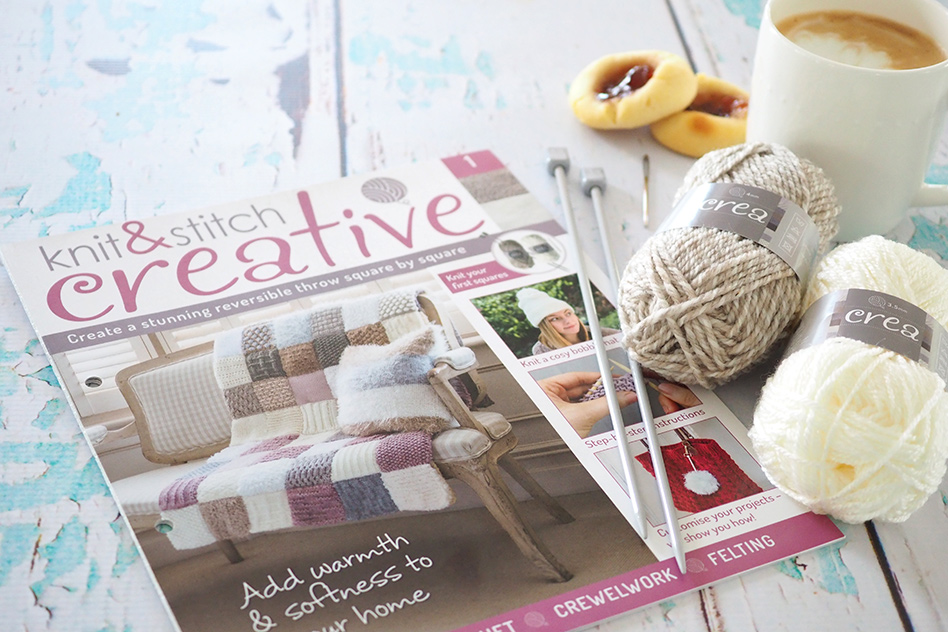 Each issue of Knit & Stitch Creative has a range of fantastic projects for you, through each issue you will learn new stitches as you create squares for a gorgeous throw and matching cushions. Start with the basics and progress to more advanced stitches as your knowledge grows! I like the idea of starting simple so that a whole project doesn't become too overwhelming.
Here's a picture below of the beautiful textured throw you'll create, using the CREA brand new range of quality yarn which is inspired by the natural tones in nature. Each yarn type has been spun in a gorgeous range of soft, tactile textures.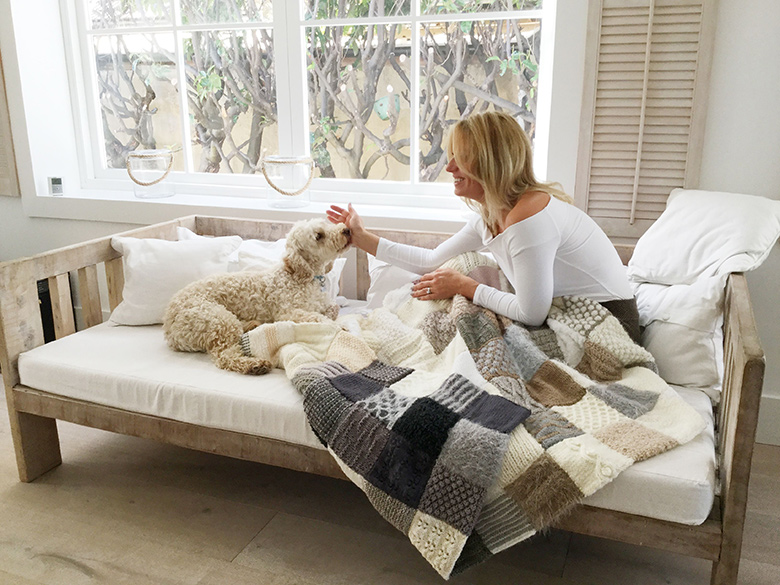 Just writing this post has reminded me of the time I had with my Nan teaching me how to knit – it was helpful, but I'm the kind of person that needs to be shown things like this a number of times. This is where the world of YouTube video's come in handy. Brush up your techniques with CreaCrafts how-to videos, stitch library and customisation ideas, also enjoy regular bonus patterns. View all the how-to video's here.
---

WIN A KNIT AND STITCH CREATIVE SUBSCRIPTION WORTH OVER $900
Thanks to CreaCrafts, I'm giving away a KNIT AND STITCH CREATIVE SUBSCRIPTION to one lucky reader!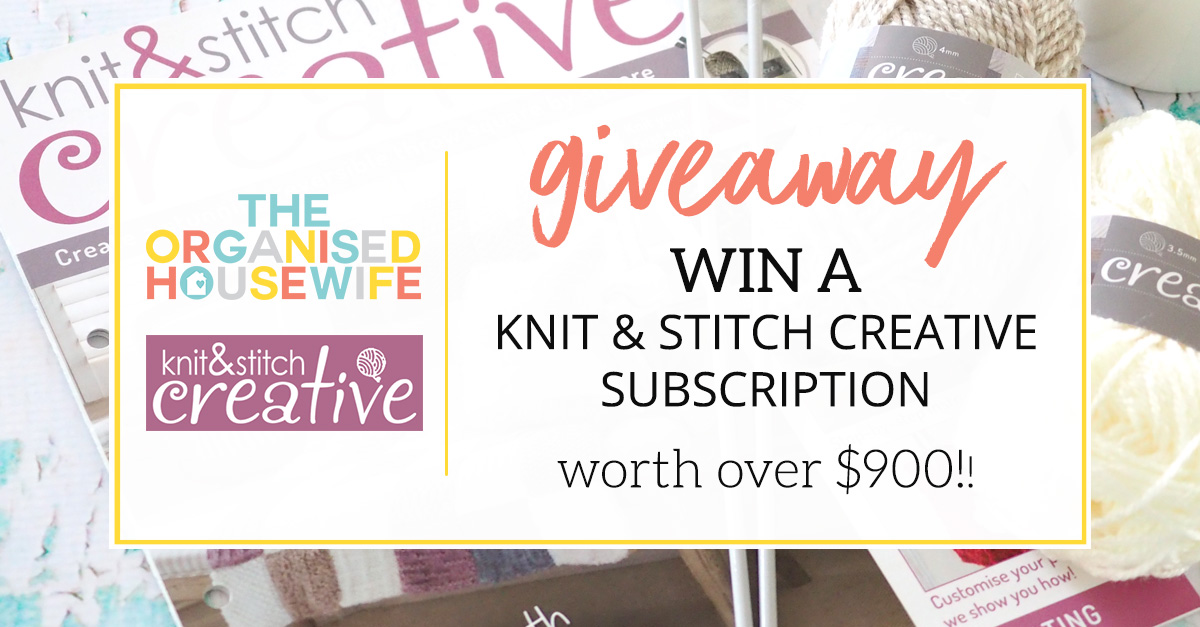 THERE ARE 3 WAYS TO ENTER
Complete the entry form below.
THIS GIVEAWAY IS NOW CLOSED – Congratulations to winner Diana B.
Knit & Stitch Creative Subscription

---
GIVEAWAY TERMS AND CONDITIONS – This giveaway run in accordance with my disclosure policy, please read the terms and conditions below:

1. Entries must be made on The Organised Housewife blog, comments on social media are invalid. 2. Entries close 11.59pm AEST Sunday 15th th July 2018. 3. One entry per household and open to Australian residents only. 4. This giveaway is a game of skill. The judge's decision is final and no correspondence will be entered. 5. The total prize pool is valued at $900.00. One winner will receive one Knit and Stitch Creative Subscription. 6. Winner will be contacted by email, please ensure you leave your email address. 7. If I have not received a reply from the winner within 7 days the prize will be forfeited and awarded to the entry judged to be the next best. 8. The Organised Housewife will take no responsibility for any delay, loss or damage to prizes sent to winners. 9. All entrants email addresses will be passed onto the Knit & Stitch Creative Team.