The weather has been so wet most weekends here on the coast, so my girls and I made an early start on some easter craft activities. During a late night pinterest marathon (as I do) I saw a cute image of a bunny with a pom pom tail, but I can't seem to find the picture of it now, however, this is where my inspiration came from (thank you to the original source).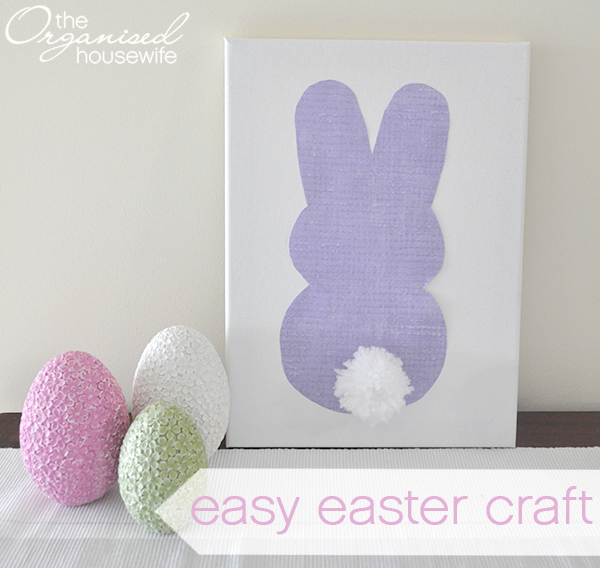 Use this bunny image to trace onto the back of a piece of patterned paper.  Image is available to download for free in my shop.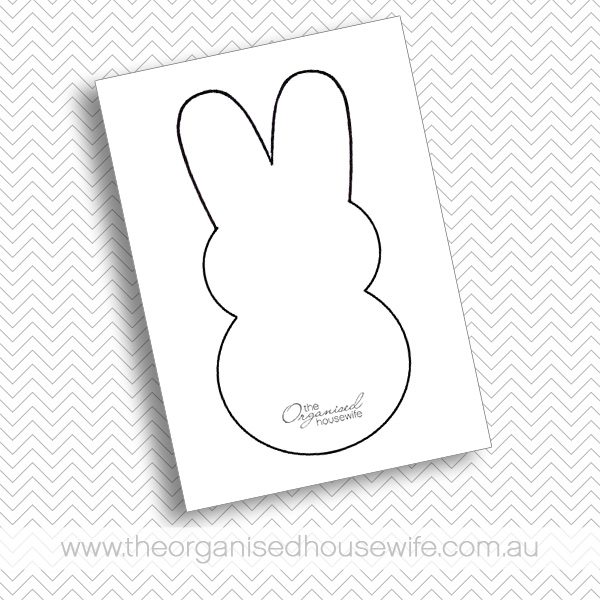 Use the window to easily see through to the image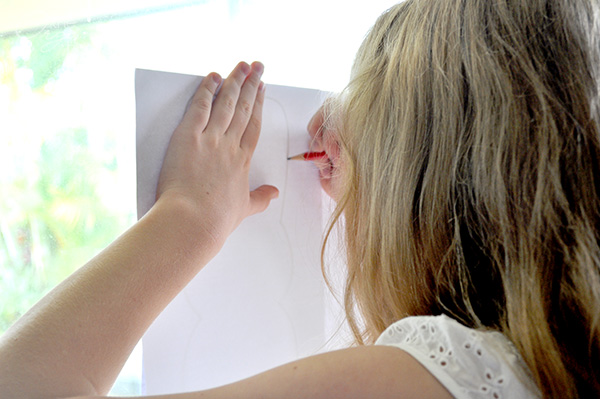 Cut out the bunny image, all pencil marks should be on the back of the patterned paper, so no need to rub them out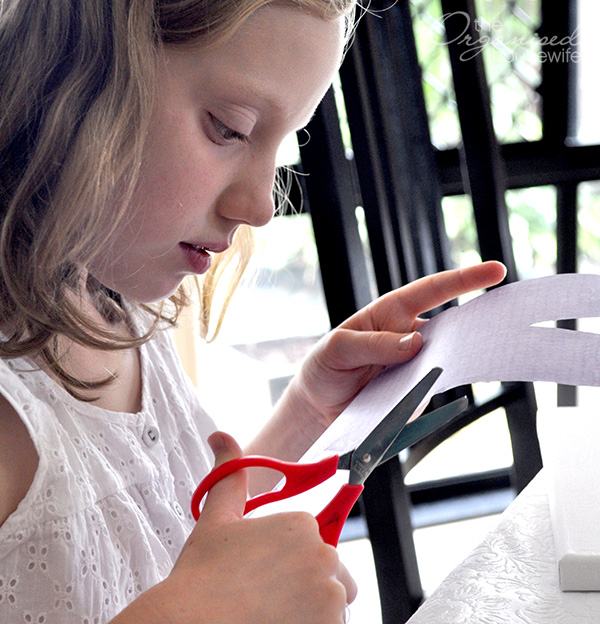 Paste or use double sided tape to stick paper onto canvas.
Make a pom pom.  See easy step by step tutorial here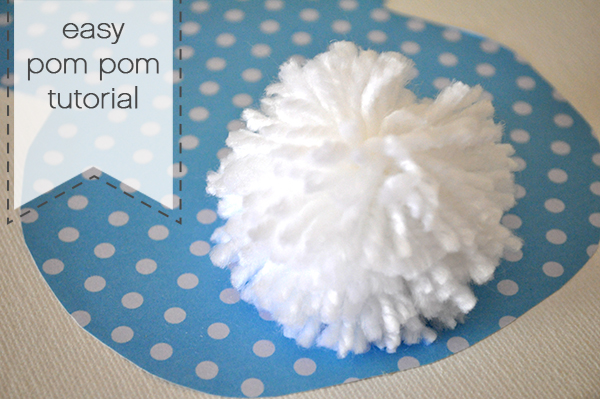 glue pom pom onto bunny to make his tail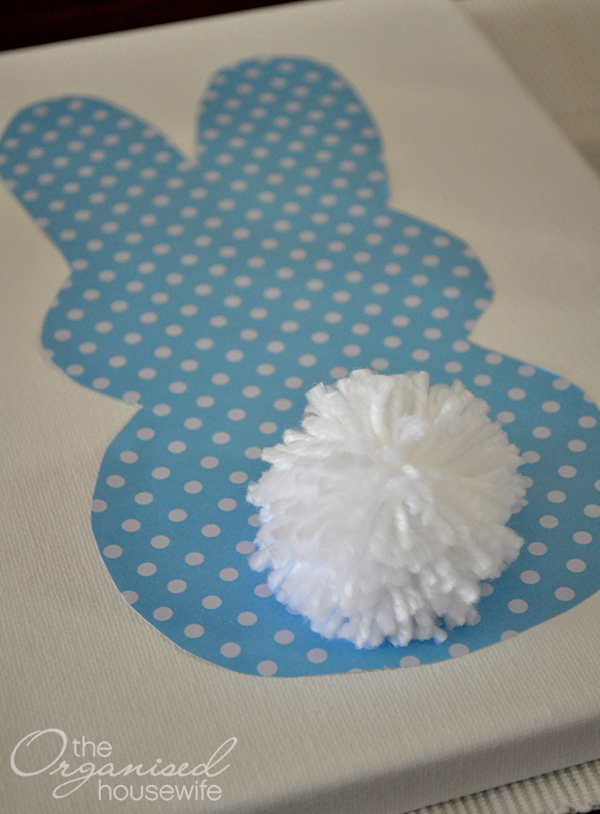 The girls creations on display, pretty cute!!