This is a guest post by Jo from Country Life Experiment
Several years ago, I shared a quick and easy Christmas craft where I got some strips of scrap-booking paper and made some little Christmas baubles. Now every year, come November, that little post gets an incredible amount of visits. It seems that people like how simple and effective it is to make. Since sharing it, I had been meaning to share this craft, which I saw at the same time. It works on the same idea as the baubles but instead, makes little heart shape christmas ornaments. I have used Christmas scrap-booking papers to make this, but I think it would look just as effective for Valentines day, in shades of pink and red. Find more Christmas crafts here.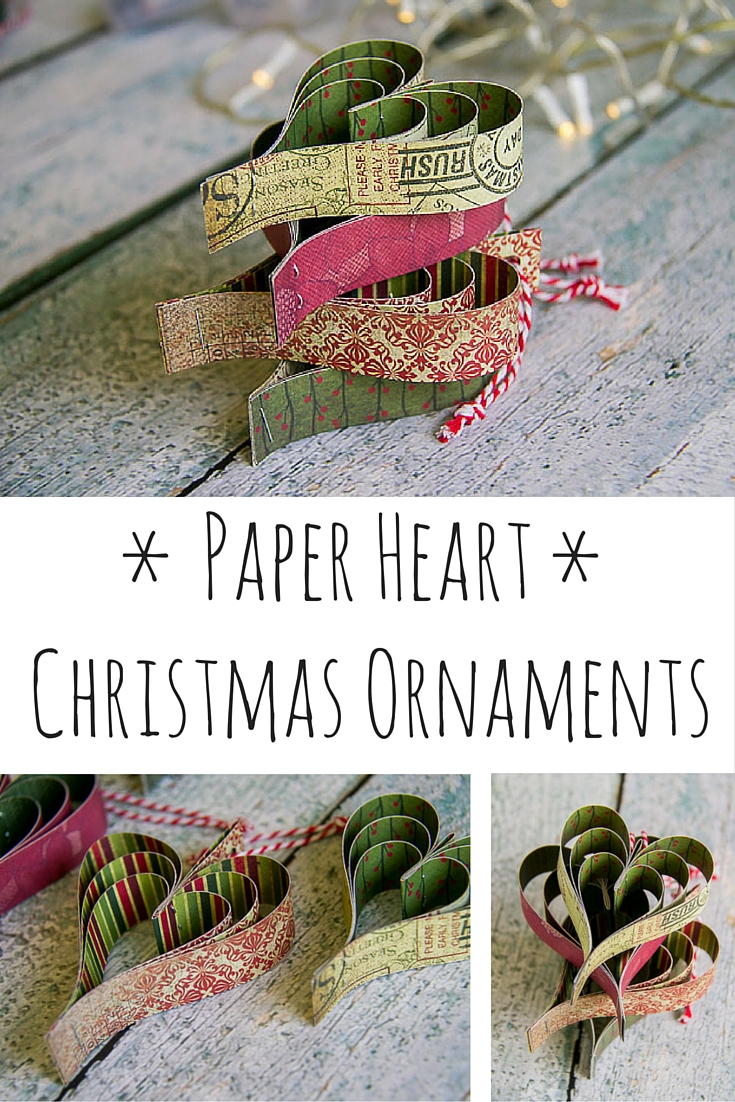 You will need:
1 piece of double sided scrap-booking card – they typically come in 12 inch squares (30cm)
Paper cutter, or scissor and ruler.
Hole punch.
Stapler.
Twine to hang with.
Steps for Paper Heart Christmas Ornaments
Step 1: Cut three strips of card 2cm wide by 30 cm long.
Step 2: Cut 5cm off one strip of card, and discard.
Step 3: Cut 10cm off another strip. Keep the 10cm piece and fold in half.

Step 4: Punch a hole in the folded 10cm piece to create the hanger.
Step 5: Fold the three strips so that the outside pattern is on the inside of the fold.
Step 6: Arrange the folded pieces so that the hanger is in the centre, followed by the largest strip, middle sized strip, and smallest strip on the outside.

Step 7: Staple the strips together near the base of the fold.
Step 8: Gently bend the strips around to form the point of the heart, beginning with the outside (smallest) strip.

Step 9:When all of the strips are bent around to form the heart, carefully slip the point end of the heart under the stapler and secure with a staple.
Step 10:Thread some twine through the hole and tie at the top as a hanger.


Quick, simple, and effective. My kind of craft!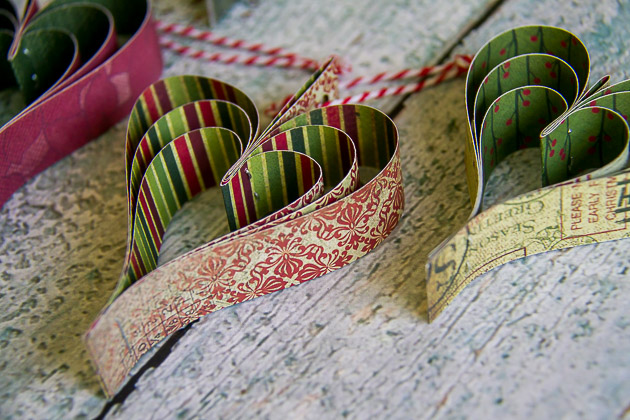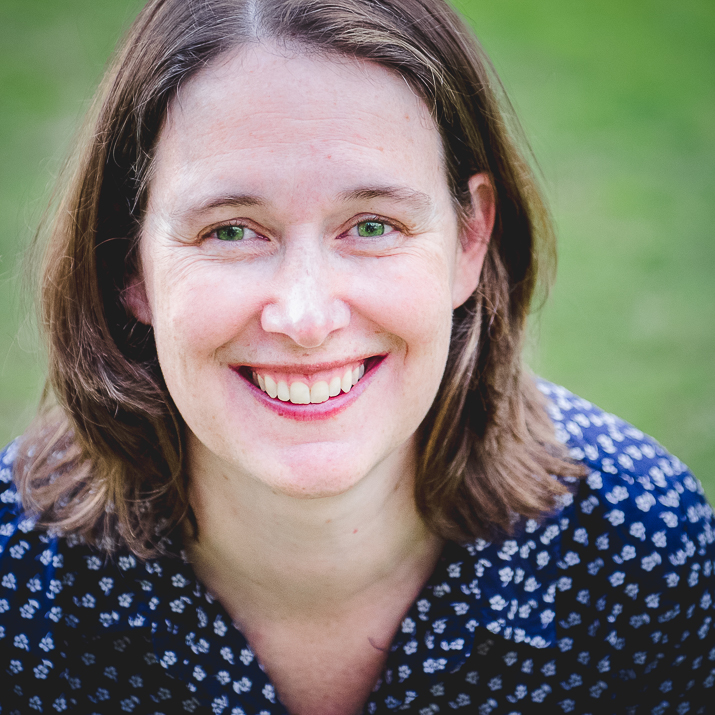 About Jo
I'm Jo. Farmer's wife, school teacher, ideas woman, and mum to three country kids. On my blog, Country Life Experiment I share thoughts on simple country living, growing and making our own food, and life on our family farm. Join me as I give country living a try.
blog | facebook | instagram | pinterest