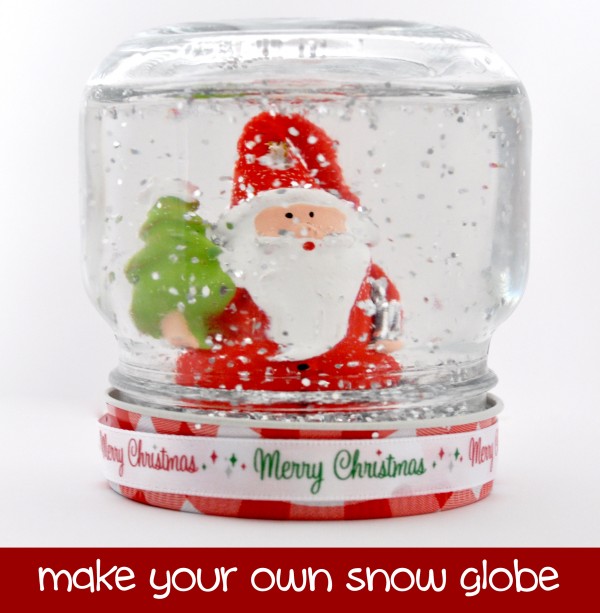 Snowglobes have always had that magical feeling, shaking them constantly to watch the glitter fall.  My youngest daughter and I made this snow globe last week together, it was so much fun and in particular she loved to see how it is made.
What you will need
Jar – I used a small mason jar from Howards Storage World but these can be found at most dollar/department stores
Water
Glitter
Ornament that fits in jar
Quick set glue
Ribbon
Optional:  glycerin – I couldn't find glycerin, as an alternative I tried Glycerol it didn't work.
How to make
Glue ornament to the inside of lid
Fill jar with water
Sprinkle in glitter
Place lid on jar
Shake and see the magic
Decorate the lid with a ribbon