This is a guest post by Cath Johnsen contributor at Brisbane Kids
As a child, I loved making Christmas decorations, and now I enjoy sharing this tradition with my own children. You too can revisit your childhood and create these simple Christmas paper crafts, such as lanterns, paper chains and paper snowflakes.
Christmas paper crafts
It's a great holiday craft idea and children who are old enough to safely use scissors can make them independently. To get started, you only need paper, scissors and sticky tape (or a stapler). Best of all, these Christmas paper craft activities makes very little mess!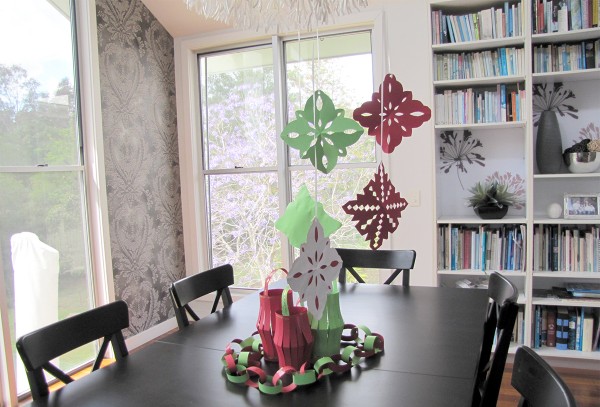 How to make Christmas paper lanterns
Christmas Paper Lanterns are really easy to make and don't take too much time at all. Make them in a variety of different colours and sizes for an appealing display.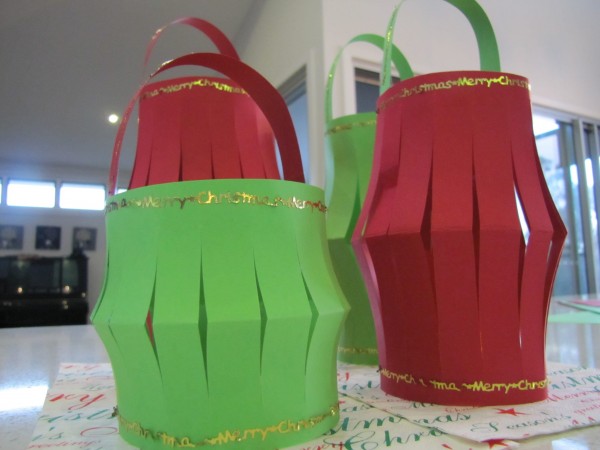 Materials:
Thick paper or thin card – any colour or pattern

Scissors

Sticky tape or a stapler

Stickers to decorate (optional)

LED battery operated candles (optional)
Method:
Cut your paper or card into rectangles –

the larger the rectangle, the larger the lantern.

Fold the rectangle in half, along the long side.

Cut into the crease of the rectangle, but not all the way to the top, leaving a margin of approximately two centimetres.

Bring the two shorter sides of the rectangle to meet one another and secure with tape or staples.

Cut a thin strip of paper or card and secure to the top of the lantern as a handle.

Decorate with Christmas stickers, if desired.
Display at night with battery operated candles (real candles are not advised due to the fire hazzard) or hang as a decoration.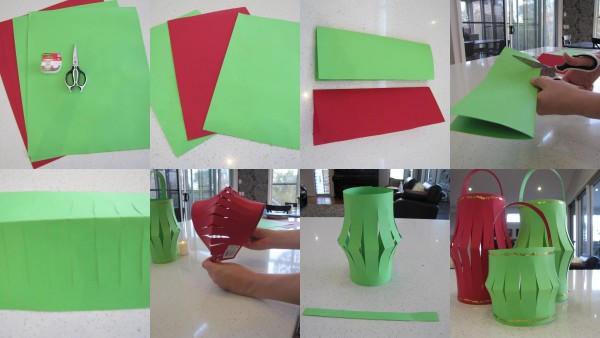 How to make Christmas paper chains
Christmas paper chains can be used as a countdown, number the chains to countdown to Christmas Day, ie. Start with 24, then each day add a new chain till you reach one day to go!! Here's an example below found via Lauren Makes.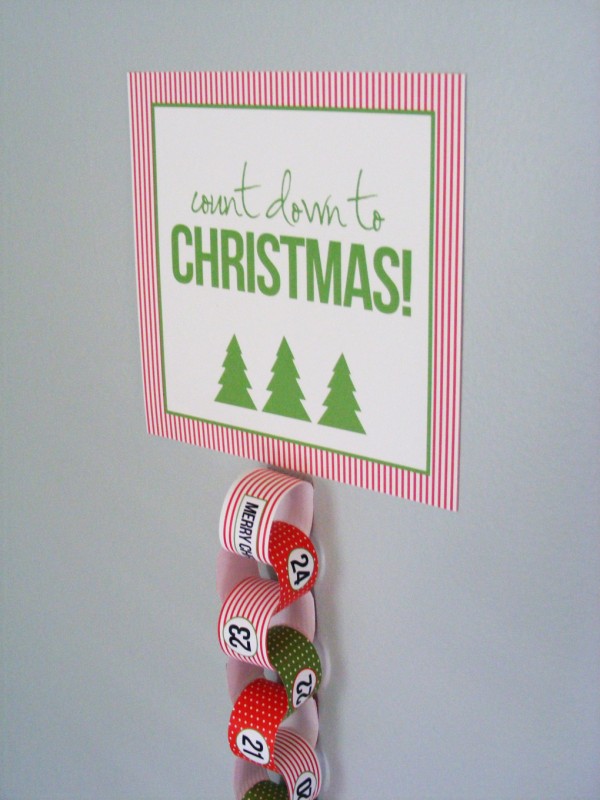 Or simply use your Christmas paper chains as decoration, using contrasting colours matching your Christmas theme.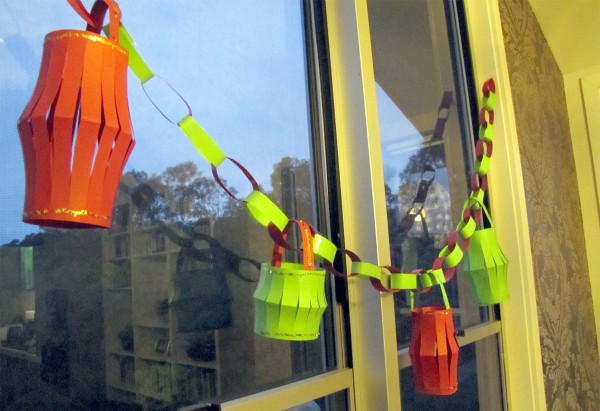 Materials:
Thick paper or thin card – any colour or pattern

Scissors

Sticky tape or a stapler
Method:
Cut thin strips of equal length from the paper or card.

Secure the ends together to make a ring with sticky tape or a stapler.

Pass another strip of paper or card through the first ring and secure with tape or staples to begin the chain.

Repeat this process until your chain is the desired length.
Hang as a decoration. These chains make a great way to display your paper lanterns.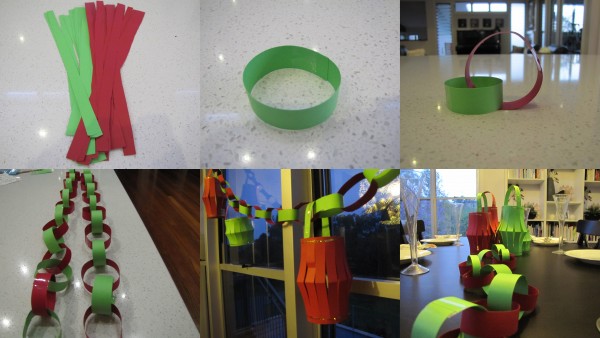 How to make a Christmas paper snowflake
Making Christmas paper snowflakes is so much fun, with an endless possibility of designs. Stick on the windows, walls or dangle from the ceiling to make a beautiful display of falling snowflakes.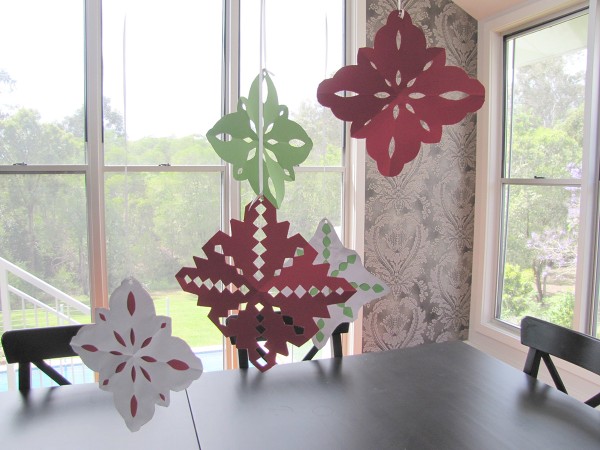 Materials:
Thick paper or thin card – any colour or pattern

Scissors

A hole punch

String/ribbon

Glitter and glue (optional)
Method:

Begin with a square piece of paper or card.

Fold the paper in half to make a triangle.

Fold the paper again to make a smaller triangle.

Cut around the edges of the triangle, in any shape or pattern you choose.

Open up your paper to reveal your unique snowflake design.

Punch a hole through one corner of the snowflake, and thread ribbon through.

Decorate with glitter to make your snowflake sparkle.
Hang and display your beautiful snowflakes!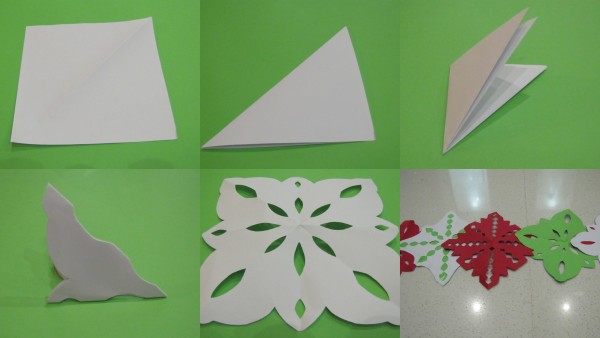 They can make a pretty centrepiece for your Christmas table.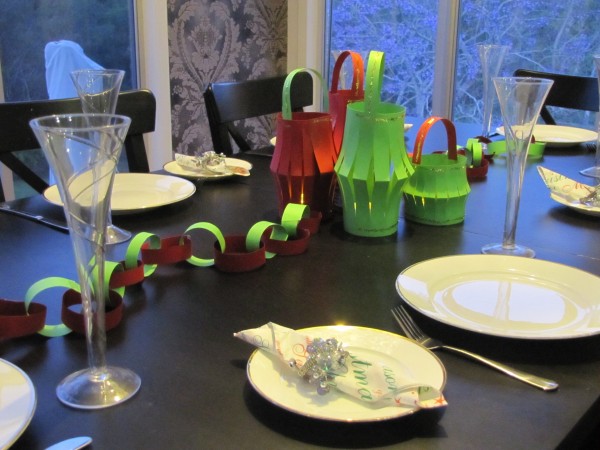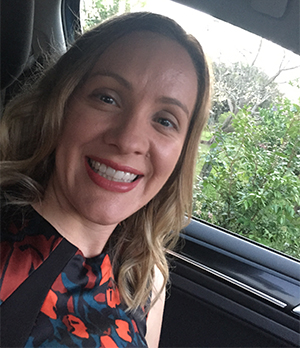 About Cath Johnsen
Cath is a regular contributor to Brisbane Kids – www.brisbanekids.com.au. Exploring the city's attractions with her three children and then sharing the experiences with the Brisbane Kids' community is her dream job. (And finally the skills learned from her journalism degree are being put to good use!)
Find our guest at Brisbane Kids: website | facebook | instagram

7 THINGS I DO EACH DAY TO KEEP THE HOME CLEAN AND ORGANISED
Subscribe to my weekly newsletter to receive blog updates in our inbox + this FREE eBook sharing some of my top tips that you can adapt in your own home.