It seems such a waste to put tin cans in the recycling bin.  I remember when I was a child we used to decorate them, play with them in the sandpit or use them as phones.  I have found a wonderful collection of images that will inspire you to create something wonderful with your next soup, spaghetti and formula cans. These are also some great school holiday project ideas for the kids!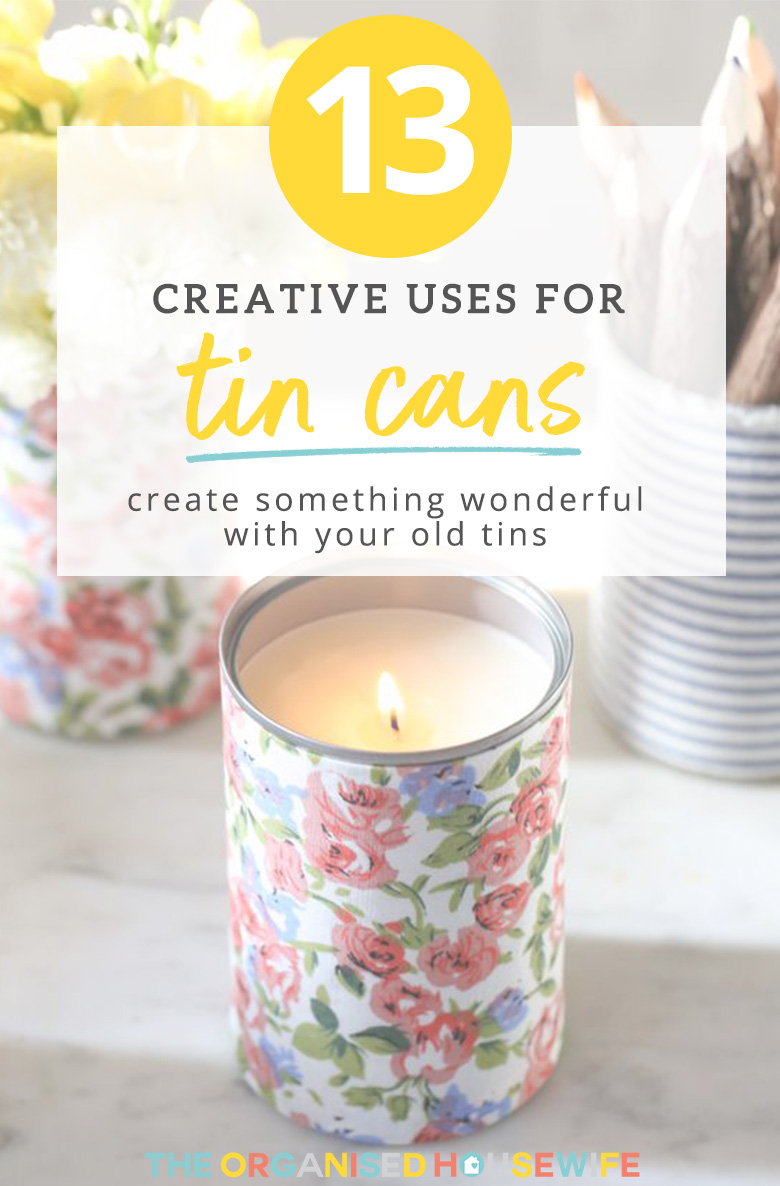 SILVERWARE TIN CAN CADDY – These tin cans are so nicely jazzed up that I feel they are a fantastic addition to the table! A simple 5-minute task for a lovely table decoration or an easy way to transport silverware for meal times.
  Learn how to make this here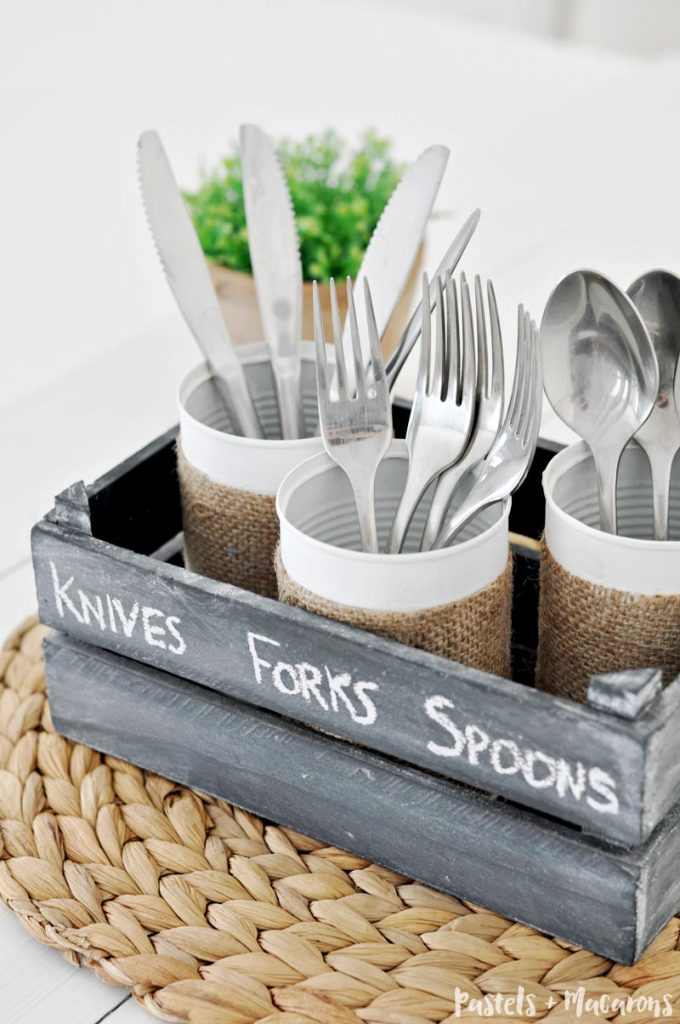 TIN CAN WINDCHIMES – These windchimes would be a perfect craft for the kids to make these school holidays and are a creative use for tin cans that you may not have thought of.
  Find the tutorial here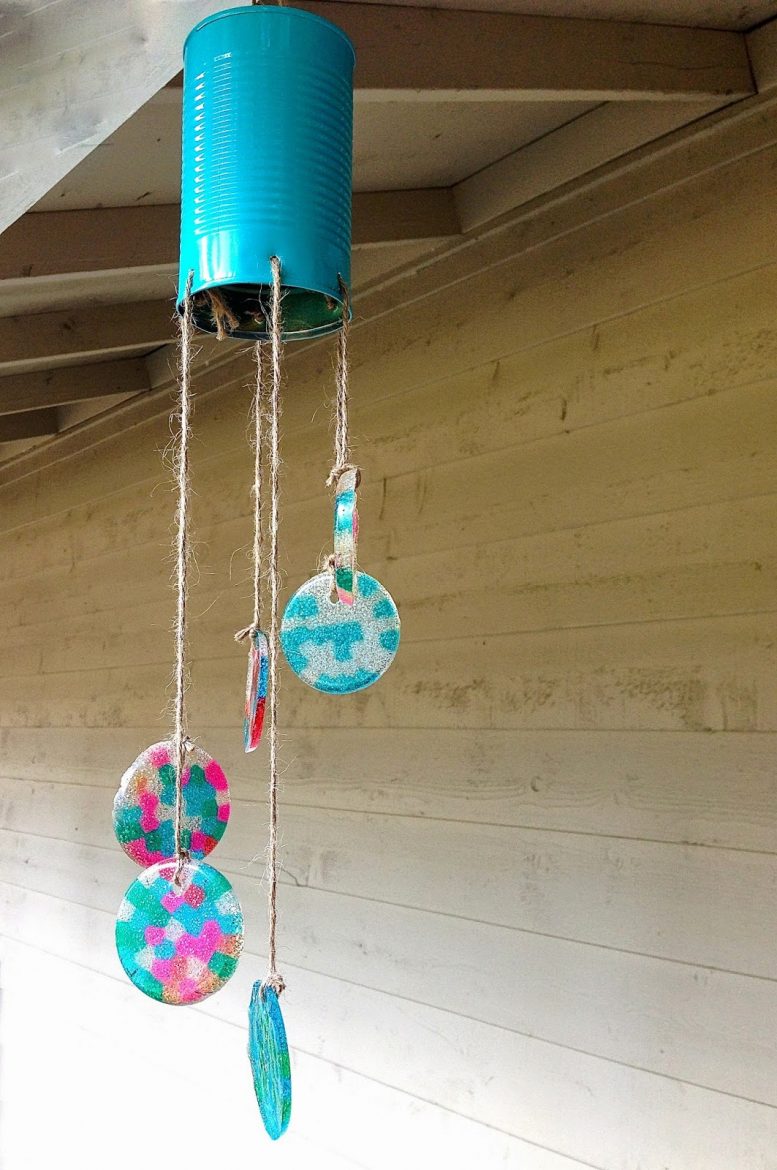 TIN CAN PLANTERS – Ooh I really like this one, these copper tin can planters are so lovely and would be the perfect compliment to your outdoor area – or even the kitchen! I love the labels, you can find similar ones in my shop.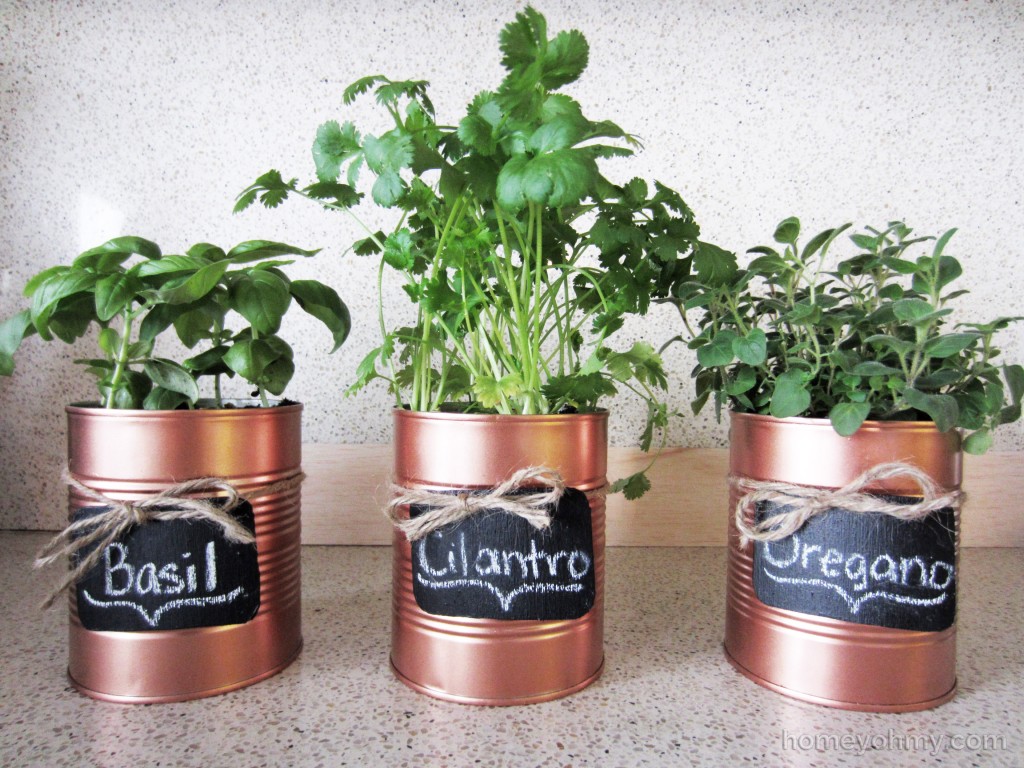 DIY TIN CAN CANISTERS– These are as simple as adding some wrapping paper to the outside of the tin can and making a lid to fit. They are so lovely and a great way to add some colour to your kitchen!
  Learn how to make these at www.forthemakers.com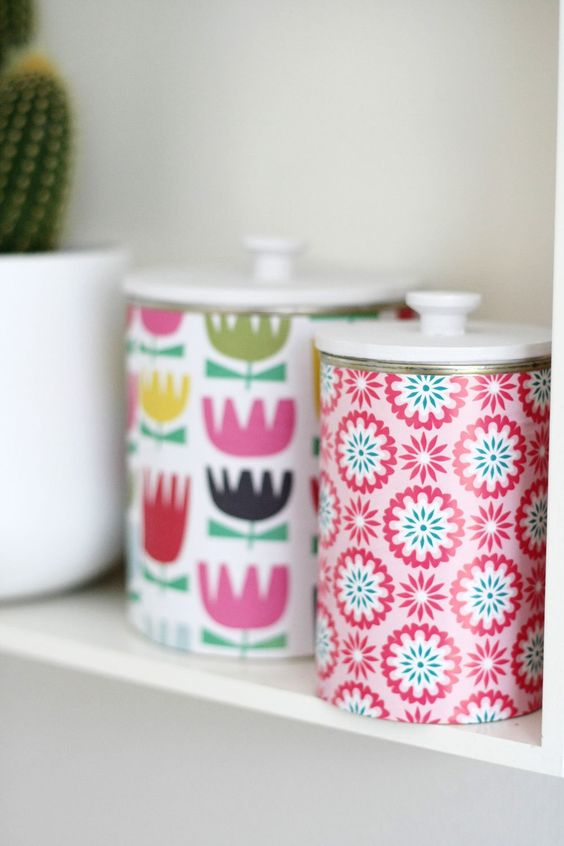 ROOM DECOR – Spray paint some recycled cans to coordinate with the room to create an inexpensive storage solution. These could be used for anthing, from stationary to makeup brushes!
TIN CAN OWLS – aren't these adorable… These tin can owls would make a great craft project for your older kids, using just wool, felt, googly eyes and milk lids!
  Find a tutorial here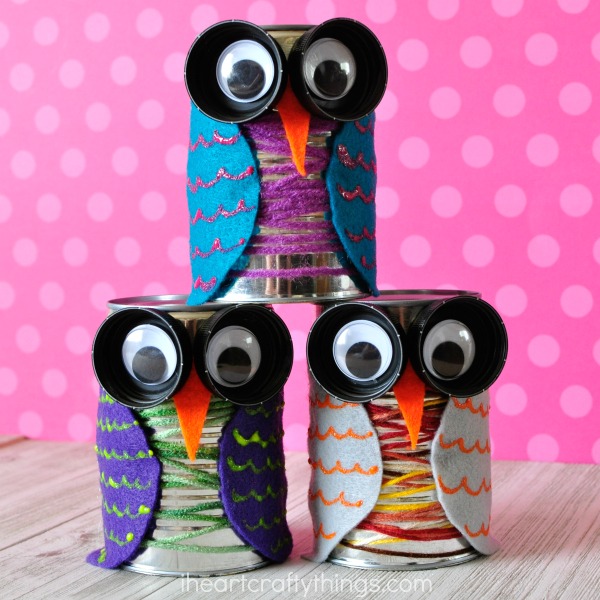 MAKESHIFT MUSICAL INSTRUMENTS – These tin can shakers are so quick to make and will entertain your little one for hours while also helping their motor skills and developing their interest and understanding of music and rhythm!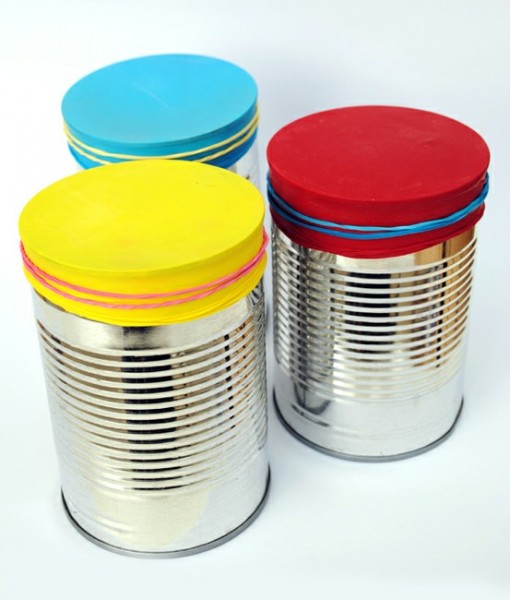 FORMULA TIN PLANTERS – for those Mums who go through so many tins of formula, here is a great way to re-use them! Make some formula tin planters for your flowers and add some wire so you can hang them up.
  Image credit – Choose To Thrive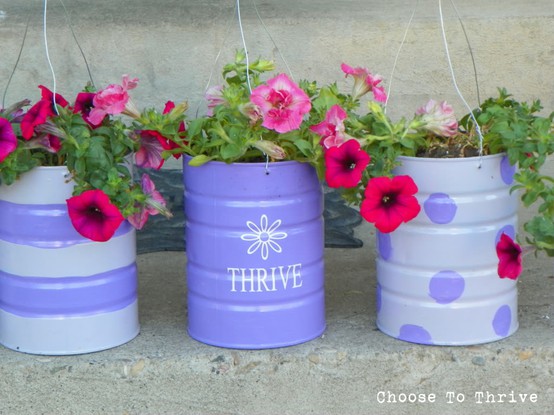 TIN CAN BAG HOLDER– This is such a great way to store any plastic bags you may have! You could use a large formula tin with the lid already fitting to make this project easier.
  Image Via House of Grace
FABRIC WRAPPED TIN CAN CANDLES – How gorgeous are these? Using tin cans for your candles would make a great gift or decoration for your office.
  Learn how to make these at www.forthemakers.com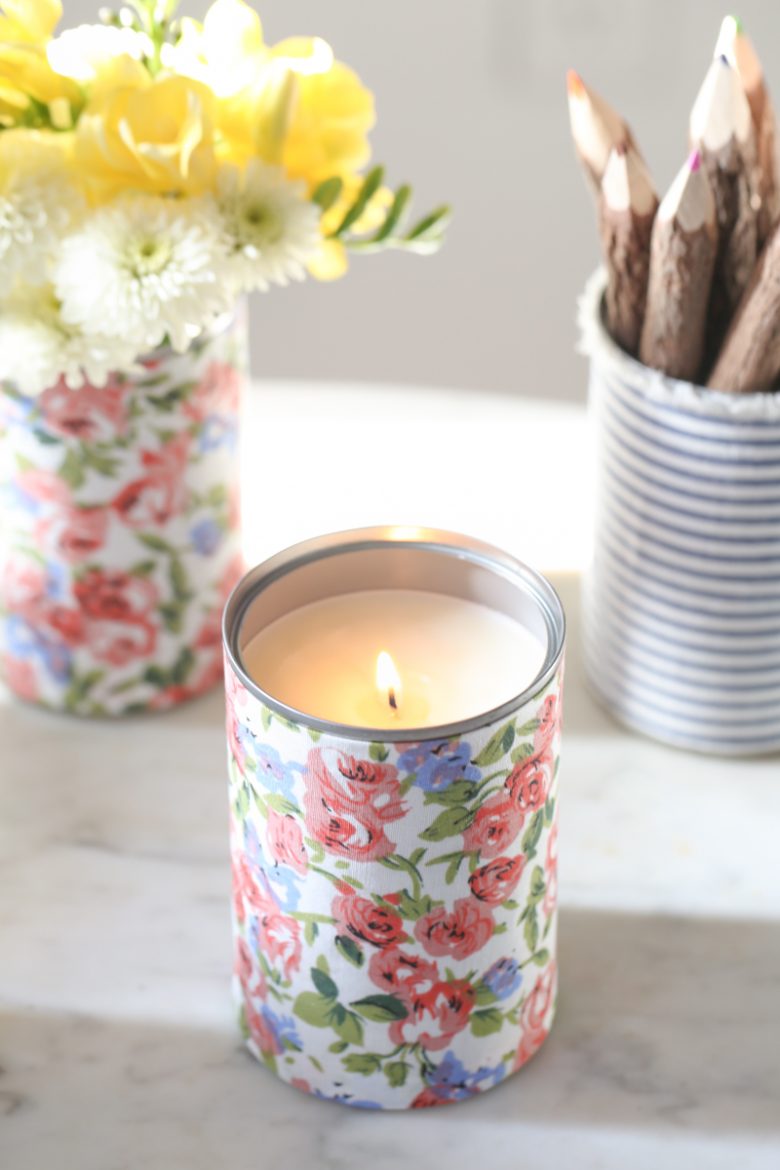 TIN CAN BOWLING– I really love this idea! You can even get your little ones involved in painting the tin cans, and then they get to stack them and knock them all over. Tin can bowling would also be a great backyard party game for adults.
  Image via A Girl and A Glue Gun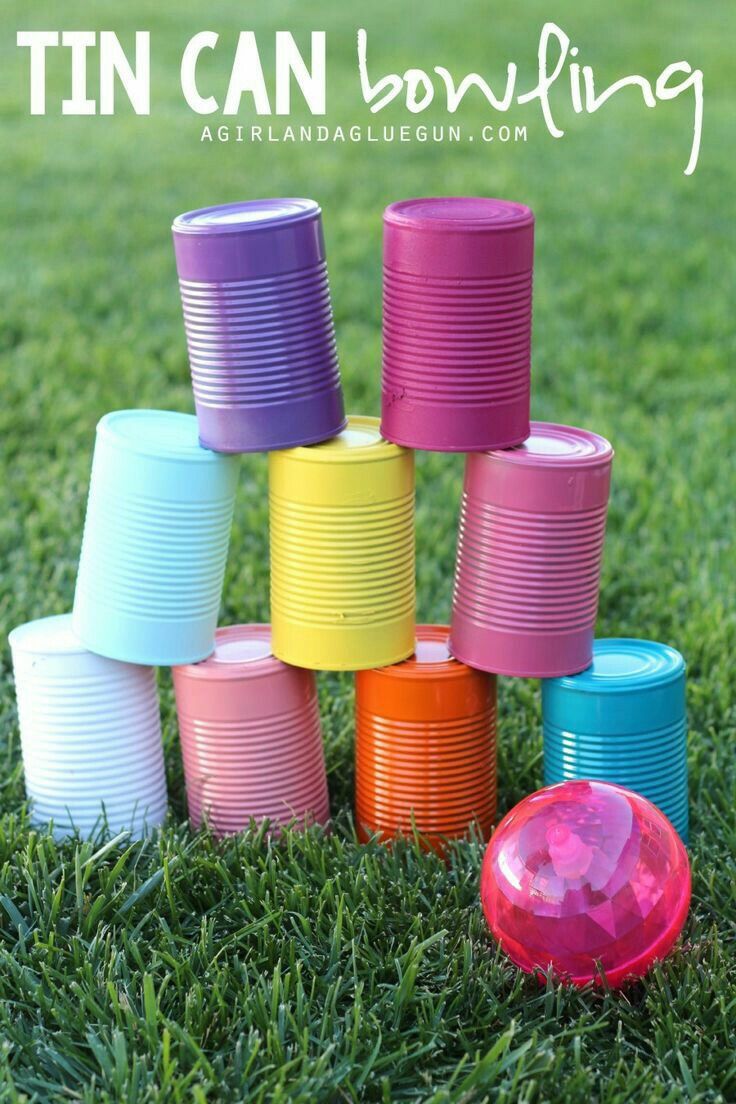 UPCYCLED FORMULA TINS – A fantastic (and practical!) addition to your laundry, these upcycled formula tins are perfect for holding your pegs, washing power, anything you can think of!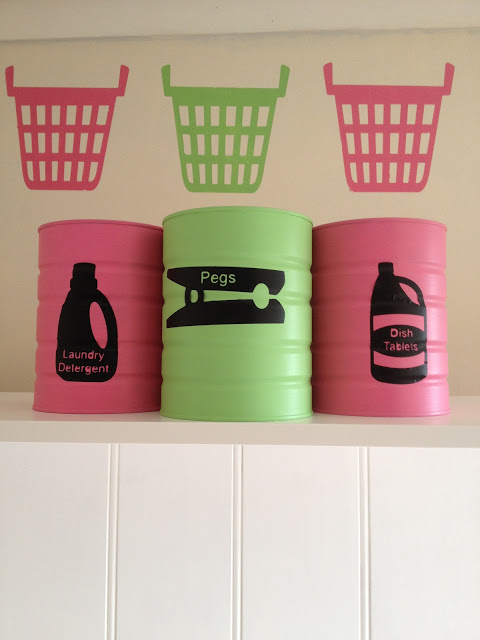 ROPE PENCIL HOLDERS – A lovely, simple addition to your desk, these rope pencil holders would even be fantastic for pens, paint brushes, erasers, scissors… the possibilities are endless!
  Learn how to make these here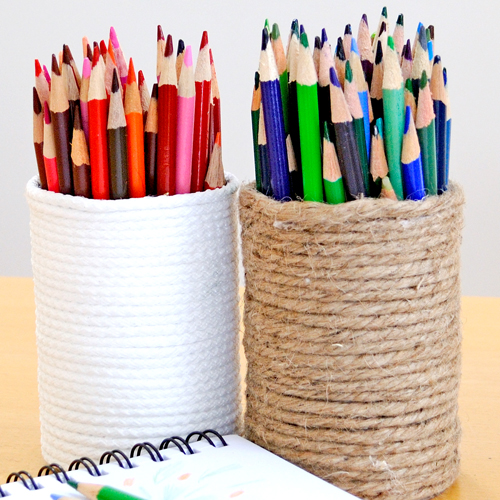 What do you do with your cans?
This post was originally published on 10 September 2011 and has been updated.