My honest and in-depth review of Miele's new – and first! – cordless handheld vacuum cleaner, the Triflex HX1 Pro.
When I'm shopping for a cordless stick vacuum, there's a few boxes that need to be ticked. It needs to get into the hard to reach spaces, it must hold enough charge for me to vacuum my high traffic areas (without needing to recharge), it has to actually suck (seems like a no-brainer, but many cordless vacuums simply aren't powerful enough), and if it can speed up the whole process in some way, that's obviously a bonus!
With all that in mind, let me introduce my latest find – Miele's NEW Triflex HX1 Pro.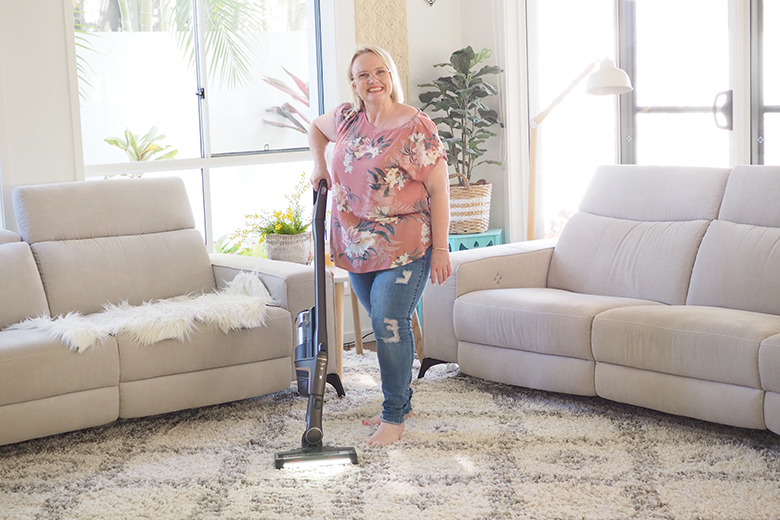 In partnership with Miele
Powerful
Let's be honest, a vacuum cleaner that doesn't suck… well it sucks! Too often I've used cordless vacuum cleaners that quickly lose their punch. The Triflex HX1 Pro is different though. It combines a powerful electro brush head with extreme suction (I'm talking suction as strong as Miele's most powerful corded vacuum!), that transitions seamlessly from tiles to hardwood to carpet, without losing any of its power.
Versatile: Three Vacuums In One!
I didn't realise how versatile this vacuum was until I started playing with it, but basically, there are three different ways you can use it.
Reach Mode: This mode has the PowerUnit at the top of the handstick near the handle.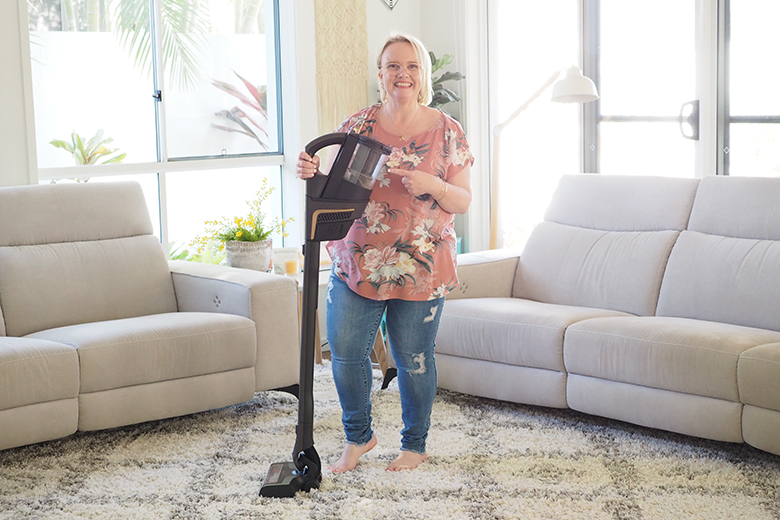 Using the Triflex HX1 Pro like this allows you to get the head of the vacuum under low furniture to get a really good clean in all those hard to reach places.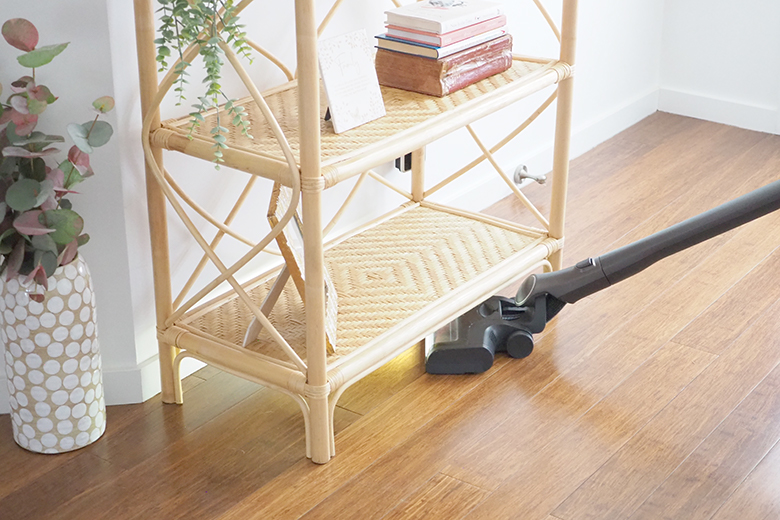 Comfort Mode: This is where the PowerUnit sits at the bottom of the vacuum near the electrobrush head. This is my favourite way to use the Triflex HX1 Pro as it allows me to stand the vacuum up on its own (great if I need to move furniture around) and I found it lighter to use like this.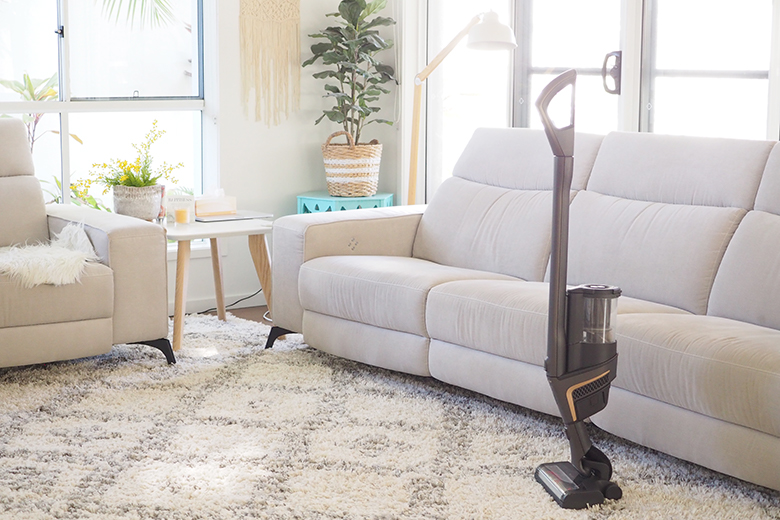 I also find that I can reach under most of my furniture with the vacuum cleaner in comfort mode.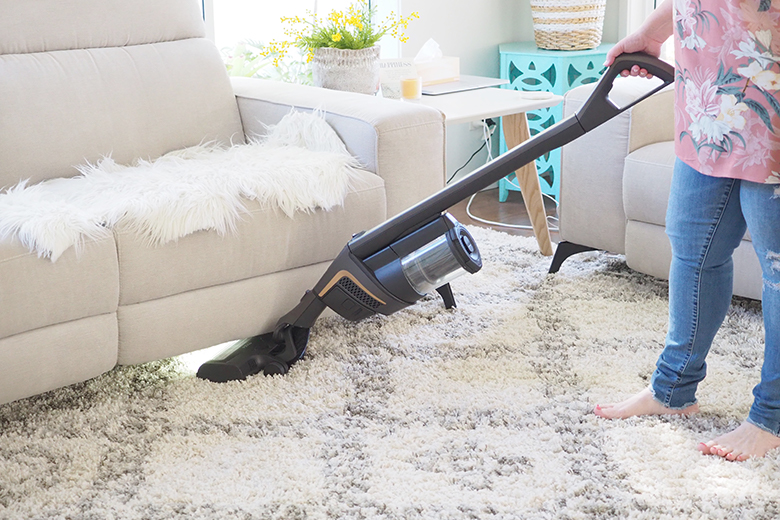 Compact Mode: This is a seamless transition from the reach mode, where the PowerUnit and handle slide off together and can be used as a compact handheld vacuum You can then attach one of the three additional heads to get a good clean of your skirting boards, upholstery or blinds and curtains.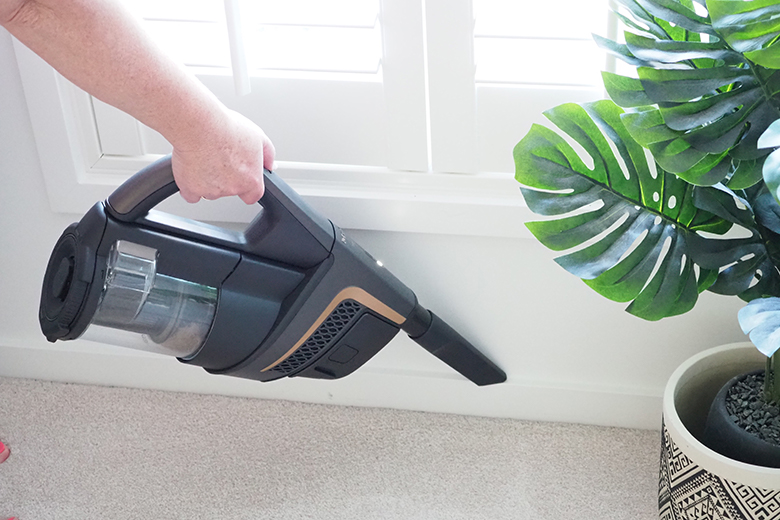 I also loved that I could include the extended pole allowing me to reach the skirting boards without having to bend over – great for elderly people or anyone with a sore back.
It's Faster!
While cleaning can, at times, make me feel relaxed, I don't want to spend more time cleaning than necessary. There are a few fancy features of the Triflex HX1 Pro which have meant my vacuuming time has been slashed (and I am definitely not complaining about that!). The extra-wide electro 28cm brush head covers more ground in less time, the power means I don't need to go over the one spot three times, and I don't need to waste time changing the heads as the one XXL floor head automatically adapts to all floor types seamlessly.
Perfect for Pets
This is a BIG one for me! I love my fur-babies, but my goodness they shed a lot of hair. I had thought I was doing a pretty good job of cleaning up after my animals, however, the BrilliantLight on the Miele Triflex HX1 Pro told a different story. It definitely opened my eyes to just how much pet hair I had kicking about in my home – lol!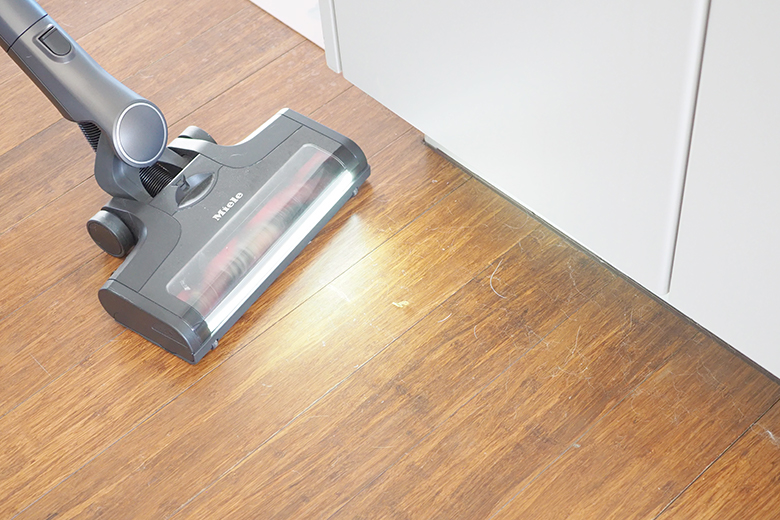 For pet hair on the couch or car seats, I found the long bristles on the handheld vacuum (in compact mode) the easiest for lifting up the stubborn pet hairs, and I then used the upholstery brush head to easily suck it all up.
Convenient
The extra wide electrobrush is suitable for all surfaces, which means there is no need to fiddle around changing bits and bobs. If I need to do a quick floor clean, I can go seamlessly from carpet, to tiles, to floorboards in the one quick whip-around. It's also very easy to empty the bin (perhaps the easiest vacuum bin I've ever encountered!).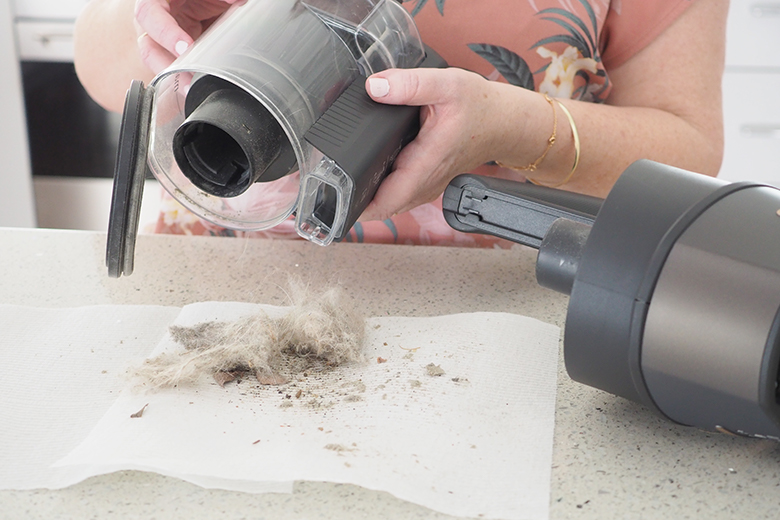 Easy Storage + A Smart Charging System
Regardless of how you like to organise your cleaning appliances, the charging dock for the Triflex HX1 Pro will likely work with your set up because it allows for a few different ways to store your charger. You can choose to mount the charging dock high or low, or even avoid drilling into wall all together (great for renters) by allowing the vacuum to self-stand whilst in comfort mode. You can then simply plug the charger directly into the battery.
Another charging option – which is what I've been doing – is to have the spare battery on charge whilst I store the vacuum cleaner with the other battery in my cupboard. Each battery delivers 60 minutes of run time (impressive hey?!) so one battery usually does a few vacuums for me. When it does die, I have the spare battery fully charged and ready to go.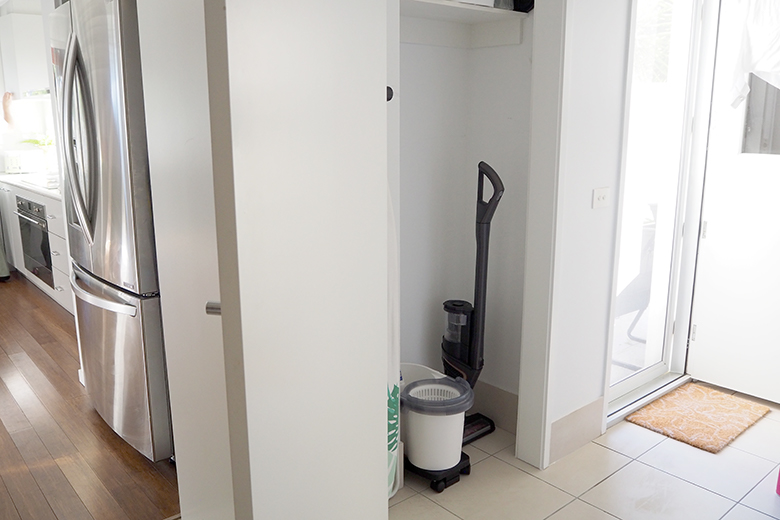 Built To Last
It's not by chance that Miele have stood the test of time for over 120 years. Their philosophy of 'Immer Besser – Forever Better' translates into German engineered products that are durable, sustainable and high performing. Put simply: this vacuum cleaner is built to last!
TO LEARN MORE ABOUT MIELE'S TRIFLEX HX1 RANGE VISIT HERE.
What do you look for when buying a cordless vacuum cleaner?
---
Pin this image below to Pinterest!