Spring cleaning is not just good for your home, it's also incredibly beneficial for your mind and mood.
Spring is approaching, and it is known for many things – warmer weather, fresh flowers, longer days and most importantly – CLEANING! It is the season to declutter, reorganise, mop, polish, sort and vacuum every nook and cranny of your home. Throwing away unwanted items, donating used clothes and toys and tidying up your living areas is a great way to increase space, decrease anxiety and stress, encourage creativity, boost your mood and welcome the new season in a positive and meaningful way. It is an annual reminder that should be celebrated, rather than dreaded!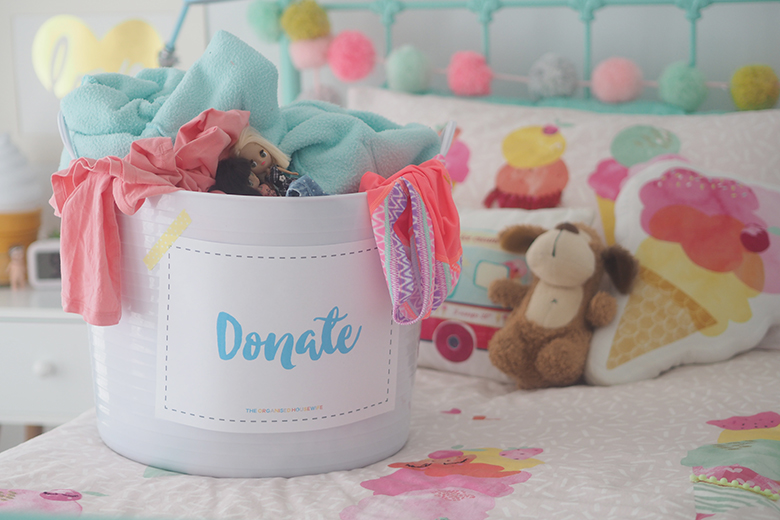 Over winter many things get a little dirty and dusty (I need to give my blinds and window sills a good dust). I want to help motivate you to believe it's good to have a spring clean, set you up so you are ready and help you determine where to start.
Spring cleaning is all about clearing away the dust and cobwebs in the home, but taking the time to have a good clean out also helps to declutter your mind, can be a great stress reliever and be good for your health.
CLEAR YOUR MIND
Spring symbolises new beginnings which is a great opportunity to reflect on the past few months and re-evaluate the months ahead by creating a fresh approach. Perhaps you think you don't have time, you don't think you can or know how to, you absolutely can!
LET GO
While having a clean out it's a great opportunity to get rid of things in your life that are holding you back and reminding you of unhappy times. Don't be afraid to let it go, while the initial act of throwing something away may be daunting, soon you will feel a sense of accomplishment and satisfaction, in time it will decrease your stress and improve your overall happiness.
IT'S GOOD FOR YOUR HEALTH
You may not realise it or see it with your naked eye, but if you don't clean your home regularly you will have dust mites, insect droppings, bacteria-filled sponges, out of date food, which all contribute to many health problems. By removing the winter build up this will help prevent or deter allergy symptoms.
BOOST YOUR PRODUCTIVITY
Spend less time searching for things by taking the time to remove the clutter and unnecessary items you are holding onto. By purging the clutter you will spend less time looking for what you need, and it will make it easier to clean.
AN ODD SATISFACTION
I know I can't be alone in this one, I get a little spring in my step when the house is clean and tidy, that I have cleaned away the dust hiding behind the back of the toilet and the bottom of my wardrobe.
IT'S A GREAT WORKOUT!
Cleaning is not fun, but a good quality cleaning session can release endorphins in your brain that can improve your health and happiness. I came home from a walk just recently and felt so energised that I spent the next hour cleaning the kitchen and I was surprisingly really happy once I finished. Put on your activewear, some upbeat music and make it a good session for you to workout! I can see you now squatting up and down as you wipe over your kitchen cupboard doors LOL. Cleaning can be quite therapeutic.
FIND TREASURE
While you're cleaning you'll more than likely find that 'thing' that you have misplaced or even money that was hiding (shopping trip!).
INVITE FRIENDS OVER
At the end of your spring clean you will end up with a beautifully clean home, which won't require any cleaning for awhile being that it's all spick and span. Give yourself a week of cleaning!! While our house is looking it's best call your mum, mother-in-law or friends over and invite them in for a cuppa. Shout yourself some beautiful spring flowers as they will undoubtedly look glorious in your freshly cleaned home.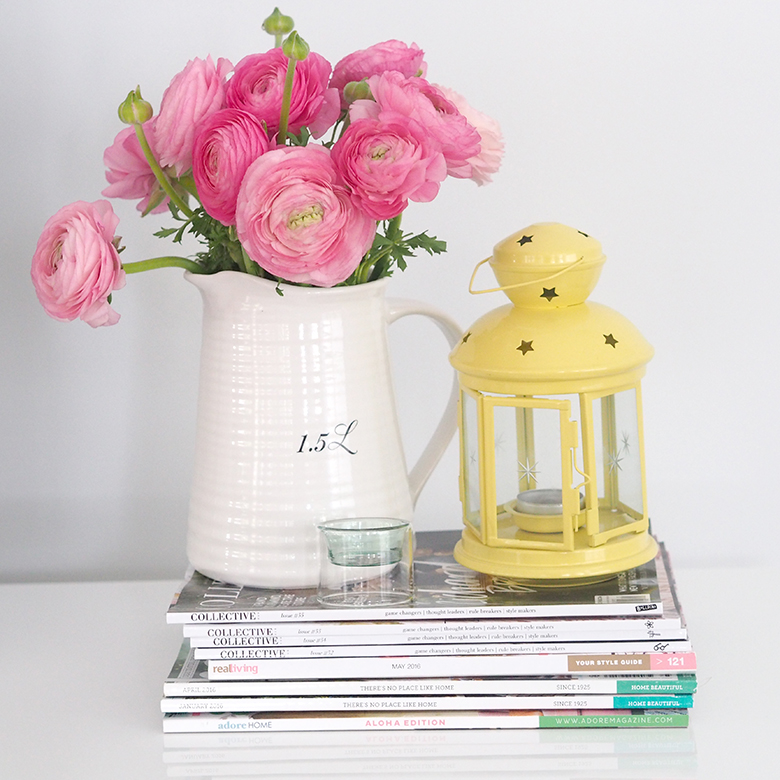 If you feel this task may be too daunting for you then start small, start in one corner of the house, you will be amazed at how satisfying it is to look at the tidy space, which would be a great motivation to tackle another corner.
Do you spring clean?
---
Join me in the 20 Days to Organise and Clean your Home Challenge
I'm here to help you gain back the control you desperately crave. I was once a new Mum of twins, crying in the bathroom at night wondering how I was supposed to 'do it all'. But, I found myself again. I've spent the last 15 years creating systems, charts, routines and hacks that make life as a busy Mum easier.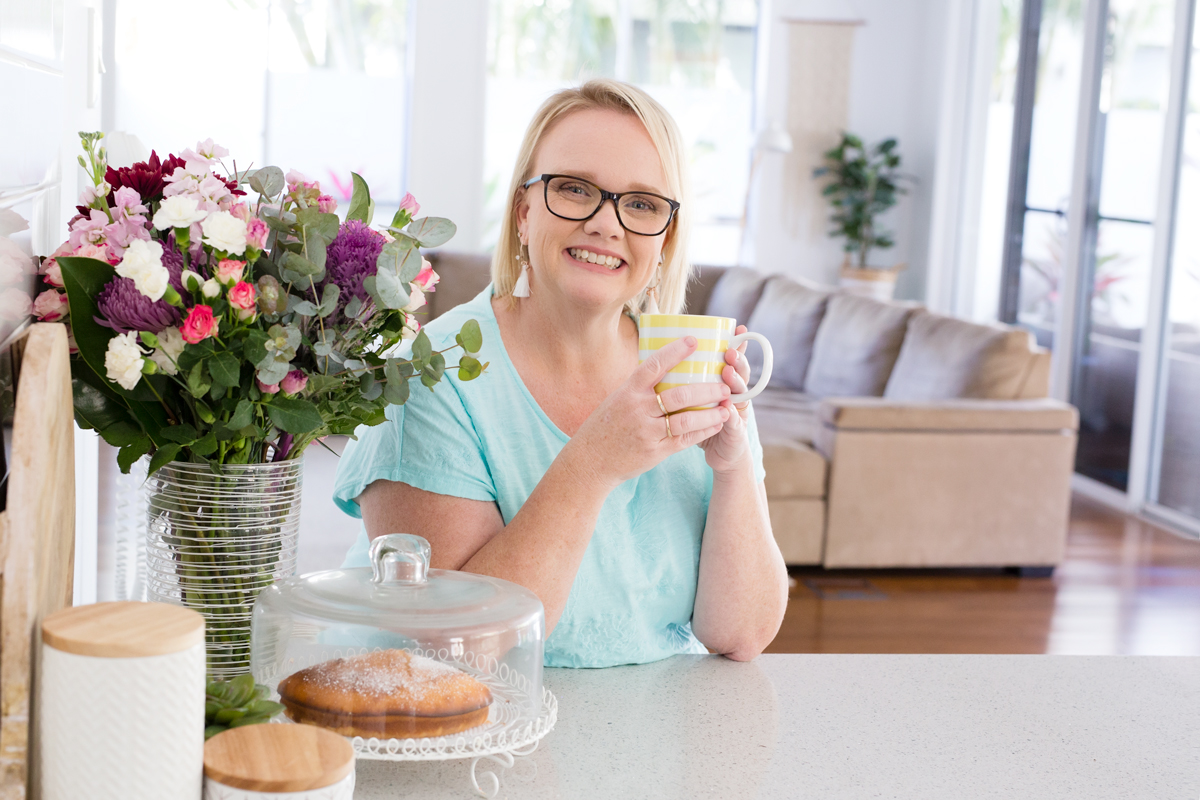 I will show you:
How to create simple daily routines for the family
Inspire the kids to keep on top of tidying their toys which will, in turn, give you the desire to keep the rest of the house in order.
Gain guidance on organising and decluttering one area a day to reduce the overwhelm. Big scary tasks are always better tackled by breaking them down into smaller manageable chunks. Taking your time makes the process easier and also gives you the opportunity to really consider if you need all the excess you have collected over the years.
Follow daily routines to help start every day in better spirits. Why is this important? Your family notices your changed attitude and the authentic warmth in your smile – and they also appreciate a tidy kitchen bench!
You no longer need to feel defeated and overwhelmed because your house is a mess and the washing is taking over your lounge room. Instead, feel empowered by joining me on my 20-Day Challenge To Organise And Clean Your Home.
This challenge is designed for YOU, for the Mum who doesn't have time, for the Mum who is in-over-her-head, for the Mum who doesn't think she can do it. Because despite what you keep telling yourself- you can absolutely do it all.
DAY 1 STARTS MONDAY 3RD SEPTEMBER 2018!!
I'm offering $20 off the course until 26th August! I don't want anybody to miss out on the opportunity to organise their life and regain control.
I liked being set a particular task or area to work on to give me the focus I needed. If you print up all the challenges then you can work your way through them in your own time. Very satisfying to tick off the jobs as you get each one done.