We welcomed a little puppy into our household on the weekend…. Meet our Zoe, an 8 week old Cavalier King Charles Spaniel. She is absolutely delightful with the sweetest face.  She is full of energy but I just love that when she's tired, she's out within 5 seconds. Ooh, I wish I could fall asleep that fast!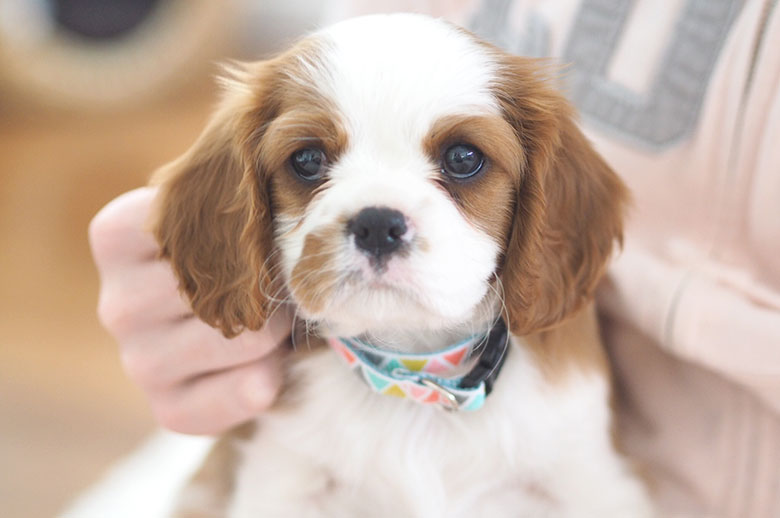 With new a puppy, I expected there may be messes in the house, so I planned ahead and made up this little Organised Puppy Cleaning Caddy.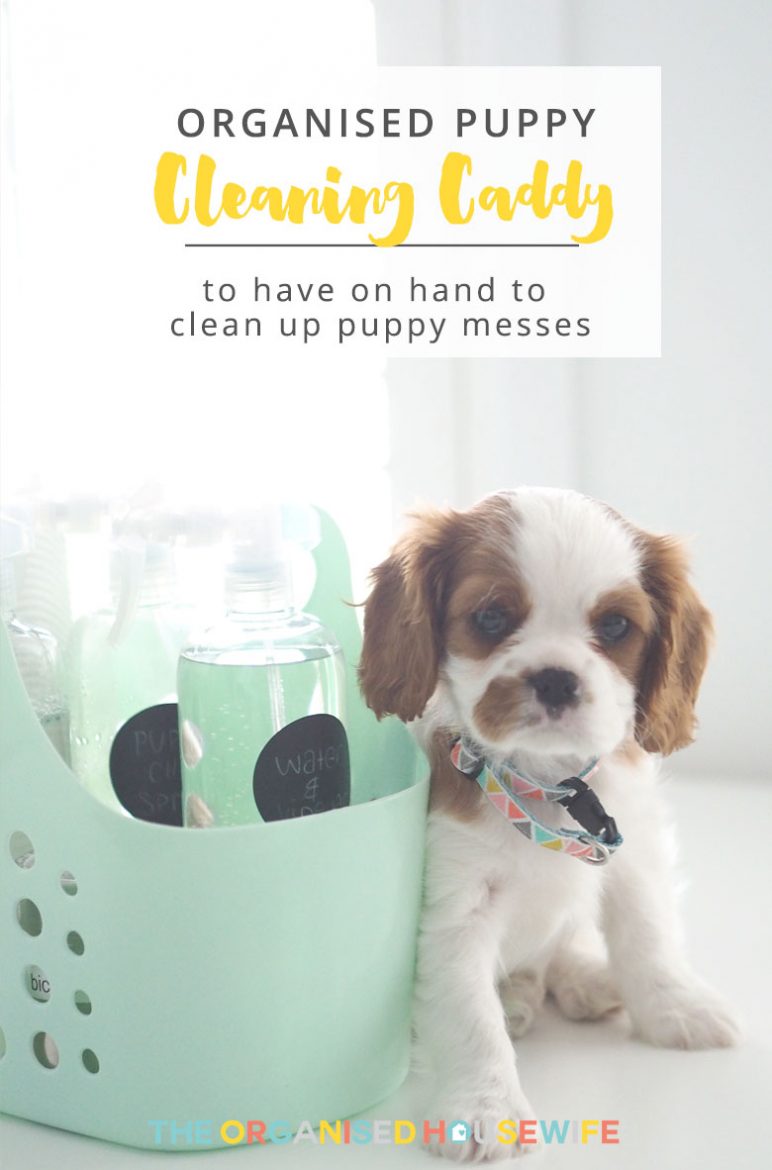 When I was making it I was laughing at myself thinking "Am I over planning here!?" But now that we've had her for a few days, I am thankful that I made this caddy to have everything I need readily available. Somebody said it's like having a toddler in the house again. YES!  I feel like a new mum again, I am waking up during the night to take her out to potty, feeding her 4 times a day, and I anticipate no work will get done at all this week!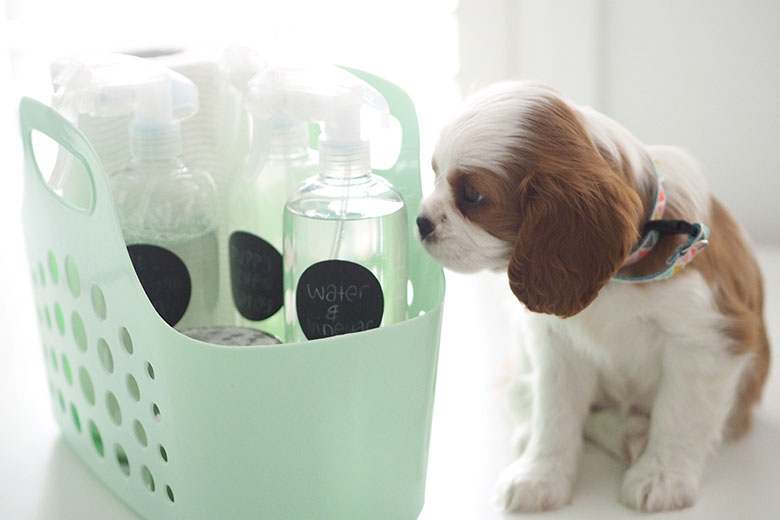 You will need:
CADDY – I purchased this caddy from Big W earlier this year, in a pack of 3.
ALL PURPOSE CLEANER – To clean up any messes she makes on upholstery, blankets, floorboards, etc. Find my recipe here. 
WATER/VINEGAR & BICARB – To clean up any messes she makes on the carpet. These are cleaned up instantly. The bicarb helps to absorb up any smell.  Read more about cleaning up pet messes here. 
PAPER TOWEL – To help clean up those messes. I like Viva Paper Towel as it's thick and absorbs really well.
PUPPY CHEW SPRAY – I've heard puppies like to chew furniture, I found some 'stop chew spray' at the pet shop and thought it was really expensive. I have made my own natural version, view my puppy chew spray recipe here.
EXTRAS – You could add newspaper, roll of plastic bags or puppy training pads.  We've chosen not to use puppy training pads, I'll share more about out puppy potty training process soon (so far so good, touch wood).
Watch my video below to hear more details!
What is your best puppy potty training tip?