I often mention 'purging clutter' in my cleaning and decluttering tasks.  To me purge has many meanings.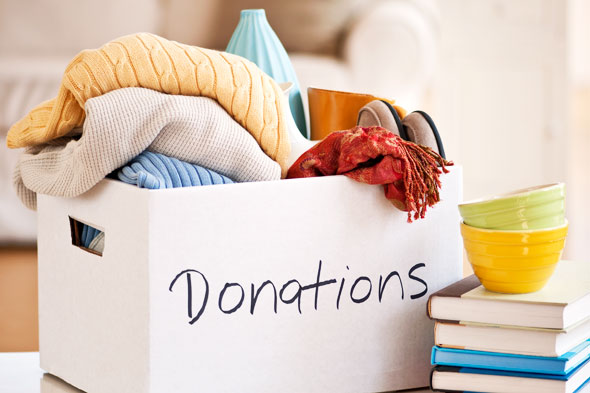 When I refer to purge I mean for you to do one of the following with the item you are ready to part with:
Donate
This item still needs to be fully functional, clean and in good condition.  I have a basket in my wardrobe where I keep items to donate and when it is full I then take it to our local charity, which conveniently is on the way to pick up the kids from school.  Charity bins can be found at refuge stations, shopping centre and at the back of charity shops.
Sell
Sell your items through online sites like Gumtree or Ebay, local facebook buy and sell groups, garage sale, car boot sales etc.  This is a good way to get some money back on items of value.  Read my garage sale tips here.

Giveaway
Similar to donate, give to a specific person such as a friend, neighbour, childcare centre etc.  Somebody you know that needs the item you are purging.
Hand-Down
Store item out of the way in tops of wardrobes/cupboards, such as clothes or toys that your younger children may use in the future, or you can give to family or friends when they have kids.
Throw away
All broken, out of date, nonfunctional items that do not fall into any of the above categories.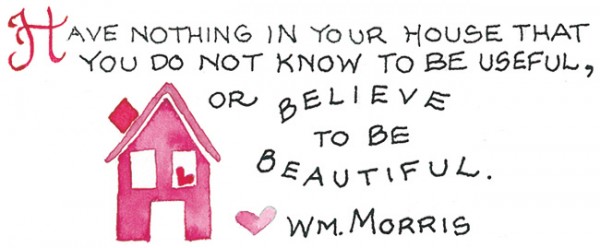 image credit: Susan Branch
I've had a few garage sales over the years, selling most of the kids baby clothes, toys and furniture items, as my friends and brothers were not at the baby stage then.  I now sell bigger items on my suburbs local buy and sell page on facebook, I sold an outdoor setting at Christmas time within 5 minutes, they picked it up 30 minutes later… how cool is that!  These days I ask friends if they would like items I am purging if not I will donate homewares, toys, clothes etc to our local charity.
 What is your preferred way to purge?