Do you find it frustrating when white clothes turn grey or discoloured? Here's how to wash whites to keep them beautifully crisp and white.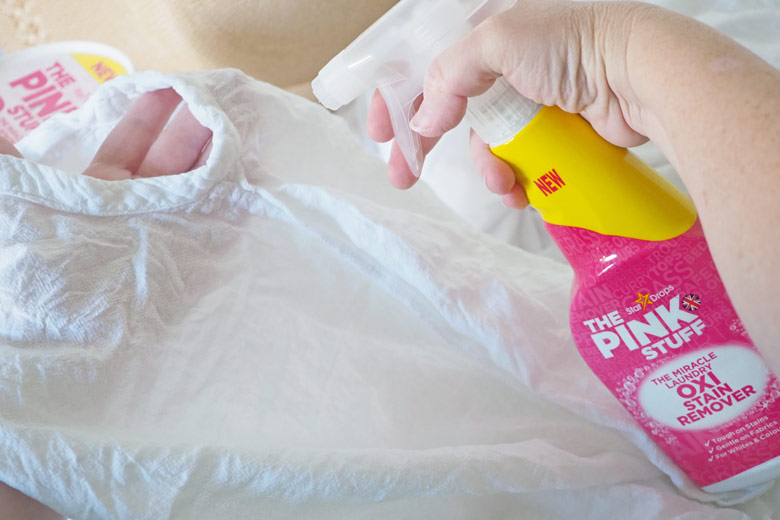 If you've ever left a white sock in a dark wash, you'll know how easily white fabrics take on the colours of other items in the wash! If you've just bought fresh new white shirts, underwear, socks or school uniforms, you want to ensure they'll look bright for a long time.
Here are my top tips for washing your whites so they always look fresh and fantastic.
BE ORGANISED
Make sure you keep detergent, vinegar and stain remover products stocked up and easily accessible so you always have what you need. I like to stock up when my favourite products are on special.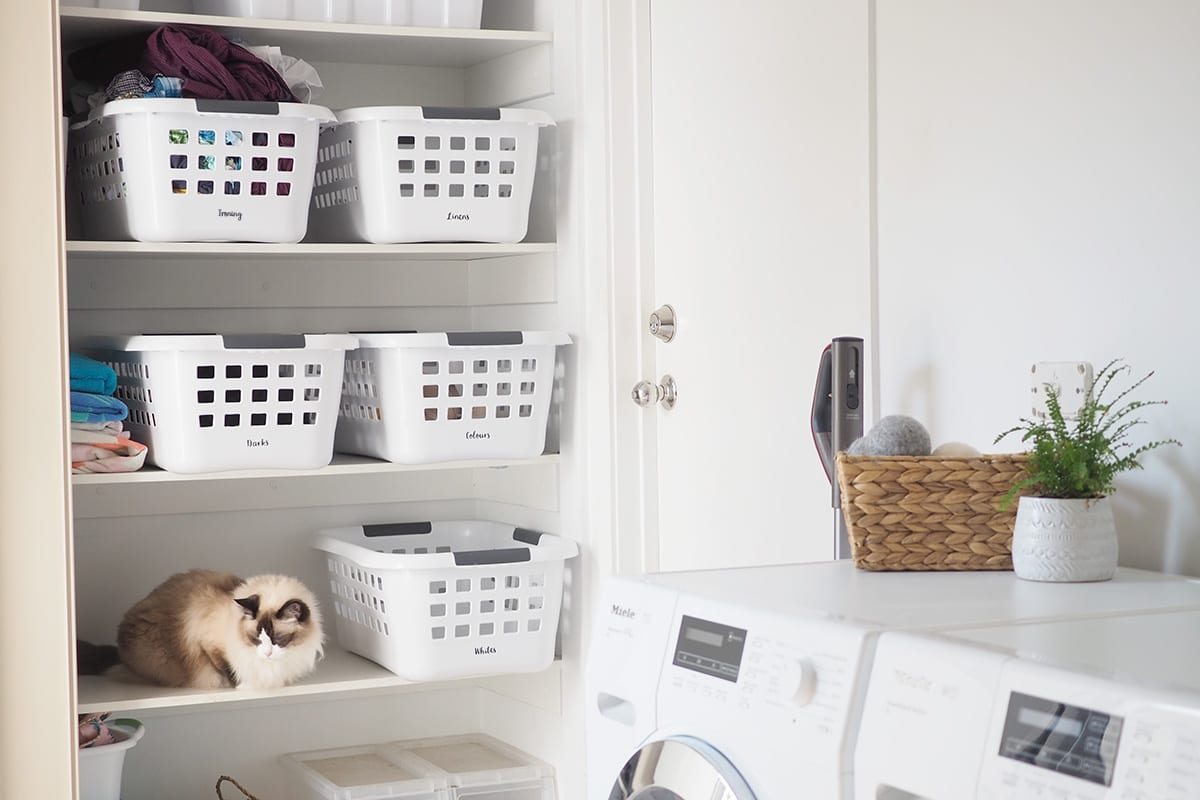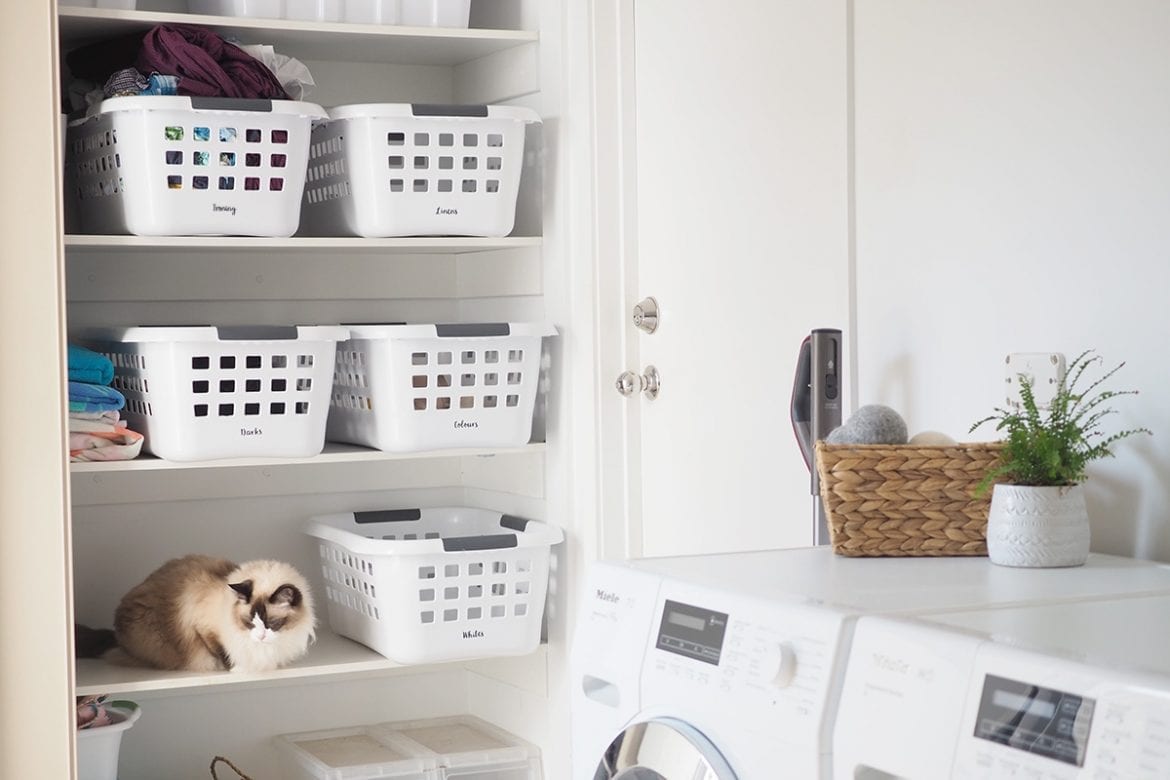 Start by sorting
The single best thing you can do to keep your whites brilliantly white, is to never wash them with any other colour! Sort your whites into their own pile. I use separate laundry baskets for this, but you can also use split laundry hampers, baskets or a set of drawers. Make sure any delicate items such as lingerie or pantyhose are placed inside a wash bag. 
Pre-treat stains
If any white clothes or fabrics are stained, treat them as soon as possible for the best chance of removing the stain. Don't let them dry. 
Rinse stain under cold water (not hot as this will set in the stain).
Don't rub the stain, as this will push the stain into the fabric further.
Fill your tub or a strucket with 3L of water and dissolve 1 scoop of The Pink Stuff Oxi Powder Stain Remover – Whites. Soak for 1 hour.
Then drain the water and add to your regular wash.
LINE DRY IN THE SUN
Hang your whites out in the sun to dry as UV rays help to whiten them.
Laundry is just one of those tasks that we love to hate… it's never ending and can easily take days to get on top of once it gets out of control. Continue Reading