After a shower, there's nothing nicer than wrapping yourself in a soft, clean towel! Keep your towels fresh and fluffy with these tips on how to wash bath towels.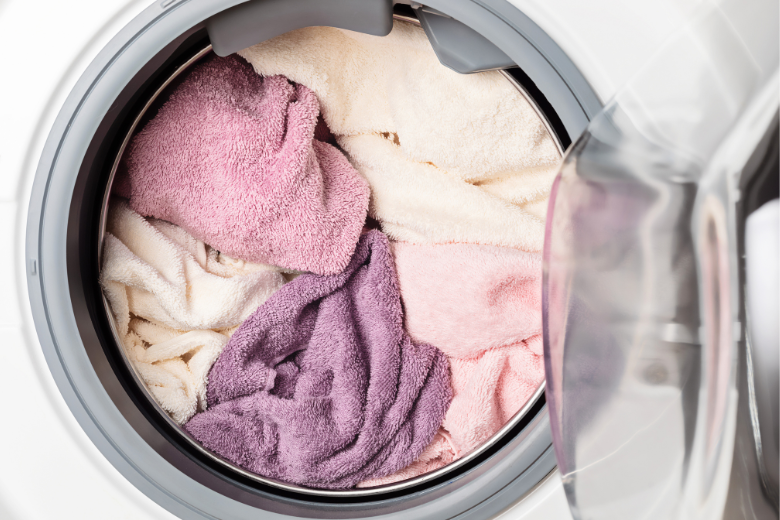 When they are left hanging damp (or worse, on the floor!) towels can become a breeding ground for bacteria and mould. Towels and face washers need regular washing to keep them clean and smelling fresh.


steps to clean bath towels
Wash white, coloured and dark towels separately in the washing machine to maintain their colour. Do not wash with clothes, Don't overload the washing machine – it's best to give your towels plenty of room.
 Use warm water with laundry detergent.
Use 1/2 cup vinegar and a few drops of your favourite essential oil instead of fabric softener. Fabric softener leaves a build-up on the towel fibres and reduces absorbency.
Add oxi powder stain remover to boost colour and help remove grease and grime.
Wash on a gently wash cycle which lowers the spin speed.
Optional: run an extra rinse cycle. This helps to remove any build up of detergent (which makes towels scratchy and less absorbent).
Remove from the washing machine, shake, then stretch all edges of the towel to help re-shape them. Do not leave your towels too long in the washing machine.
For the fluffiest towels, dry in your clothes dryer using wool dryer balls with a few drops of essential oil to add fragrance and help the air circulate. Alternatively, dry on the clothesline.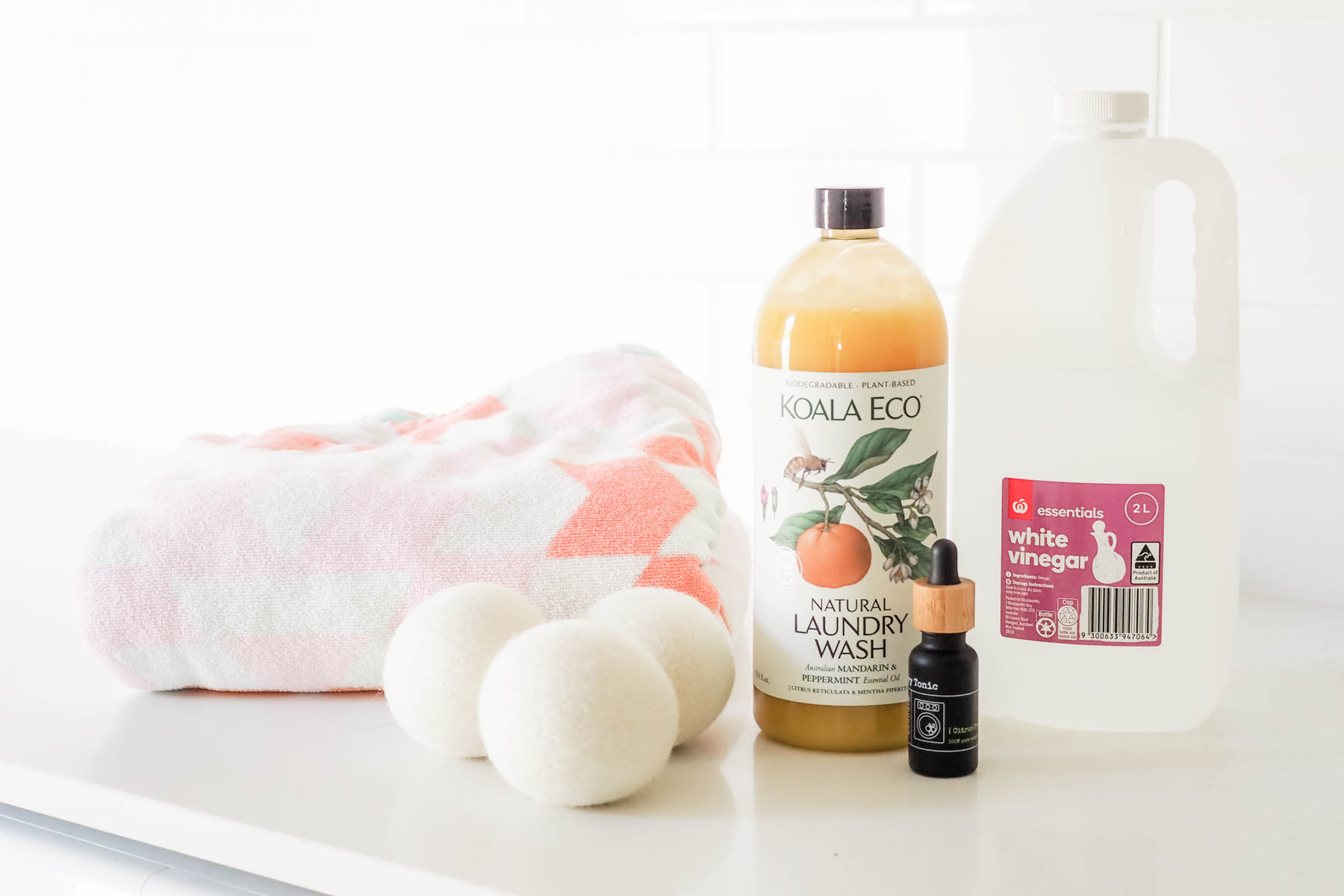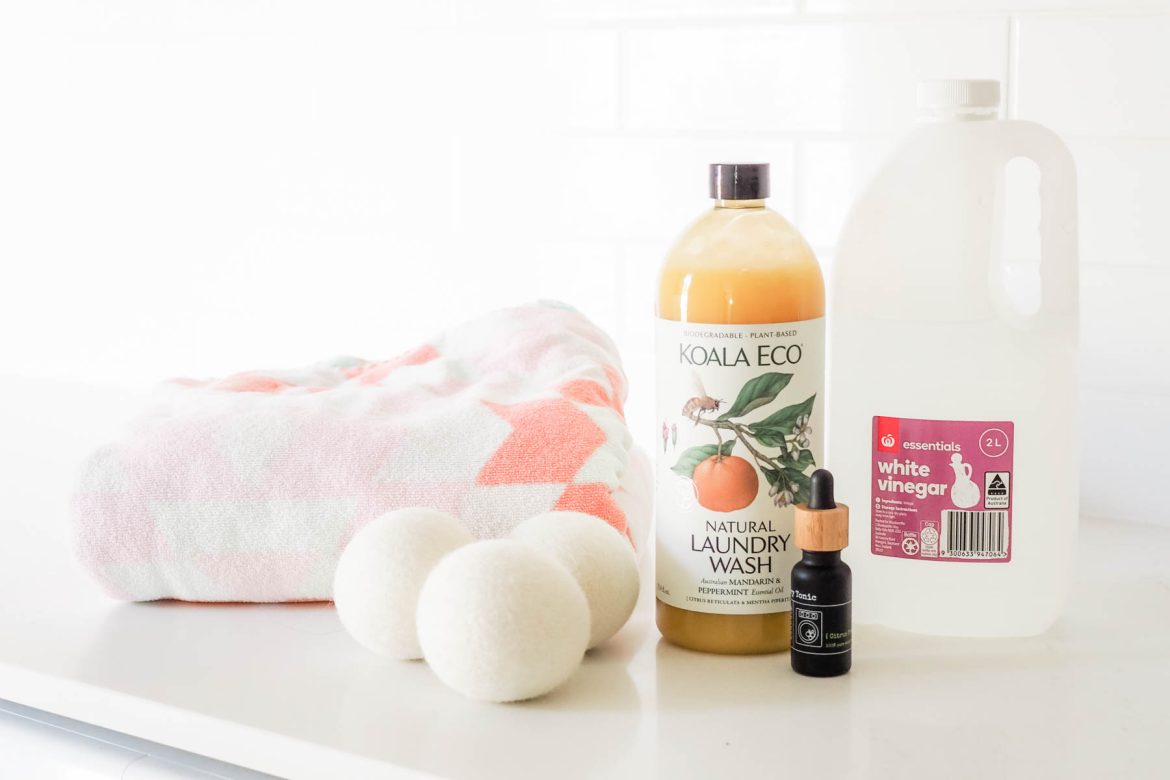 Daily – for regularly used hand towels.
Weekly – or regularly used hand towels.
Washing your bath towels doesn't have to be complicated or time consuming. With these simple tips, you can keep your towels smelling fresh and help them last longer too. After all, there's nothing quite like snuggling up in a freshly washed bath towel at the end of the day.