Naturally get rid of mould and clean it away using my 'Kat's Mould Be Gone Spray'. It's an easy DIY cleaning recipe with 3 ingredients you'll already have in your kitchen cupboards. 
Mould has been a recent hot topic around Australia as the east coast has had a constant downpour of rain over the past few months leaving everything damp. Damp and mould are caused from excess moisture which you may find on your bathroom tiles, clothes, washing machine rubber seal and many other places. I've even heard people are finding it behind picture frames on the wall… it's everywhere.
I've been sharing on my 
facebook
 and 
Instagram
 how I am finding mould throughout my home and filming the process of cleaning it. I have been using a natural DIY solution that has a combination of 3 ingredients that you will more than likely have already in your kitchen. Consisting of vinegar, water and dishwashing detergent, you can find the recipe below. It's the same
ingredient combination to my 
Kat's cleaning spray
, however this ratio of ingredients helps to remove the mould.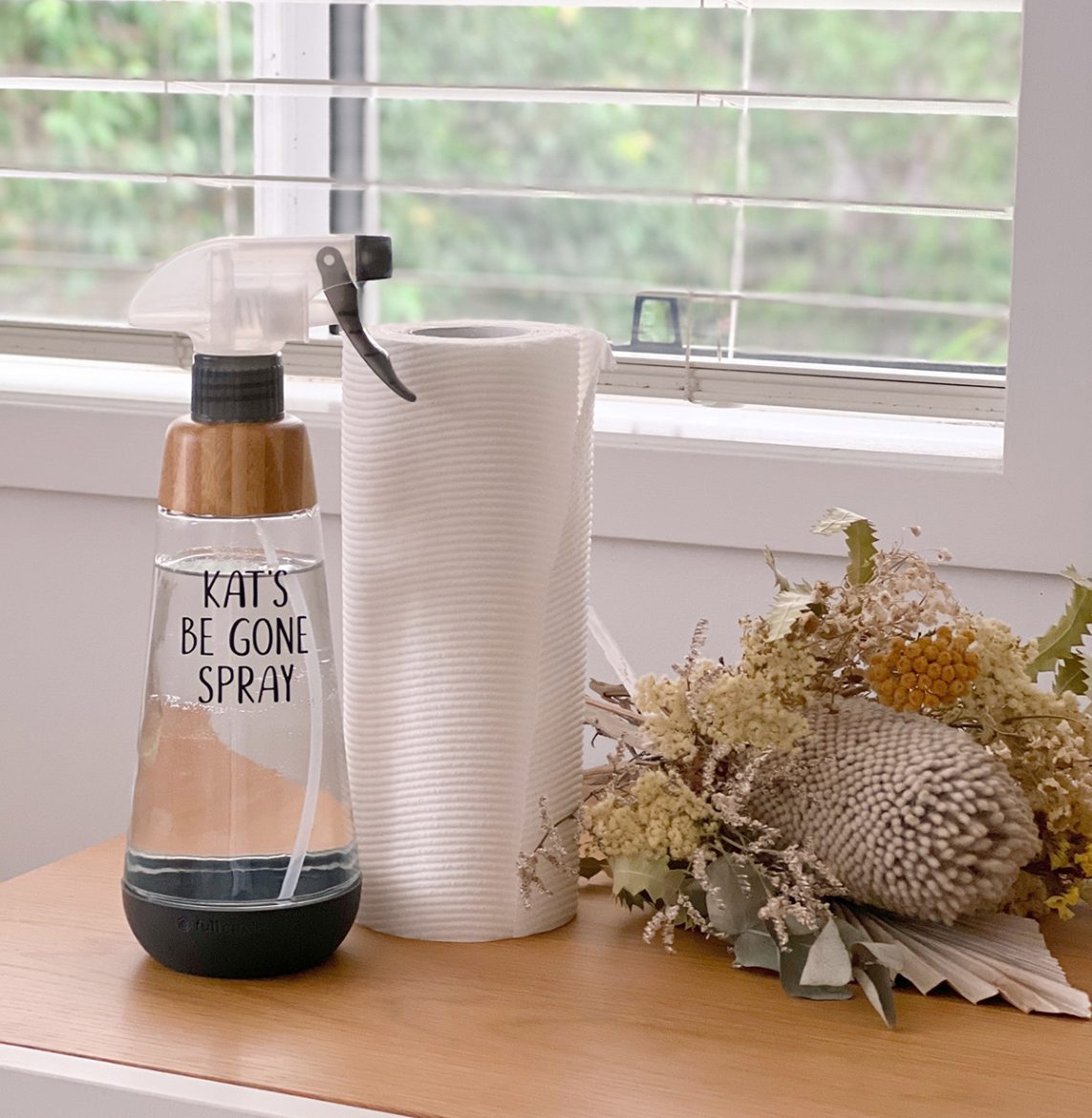 Vinegar is an extremely versatile product. Don't be put off by the odour – I promise you it will disappear in a few minutes. It effectively dissolves grease and removes dirt, plus it has some disinfectant properties. Great to have when you don't want to use a chemical cleaner or bleach. But in this instance I have found it the most effective product to remove mould. I like to use it with a combination of water and dish detergent (the one you use to wash your dishes with). The detergent helps to clean away mould whilst vinegar is an effective solution to remove it. 
DIY recipe not for you? Try this Mould Stain Blaster – the mould disappears before your eyes. 
Please note: There have been some items I have found in my home that I can clean the mould from. However,  items such as the seagrass mirror or planters I have found were beyond cleaning and I put them in the bin. 
When cleaning mould I like to use a paper towel rather than a reusable cleaning cloth so I can completely throw that mould away.
Glass Spray Bottle
Whether you're making your own eco-friendly cleaning solutions or buying your cleaning products in bulk, this Full Circle Glass Spray Bottle will put an end to single-use plastic bottles destined for the landfill. I love this reusable glass spray bottle as it has a wide neck for easy filling and a silicone base to protect the glass and prevent any sliding.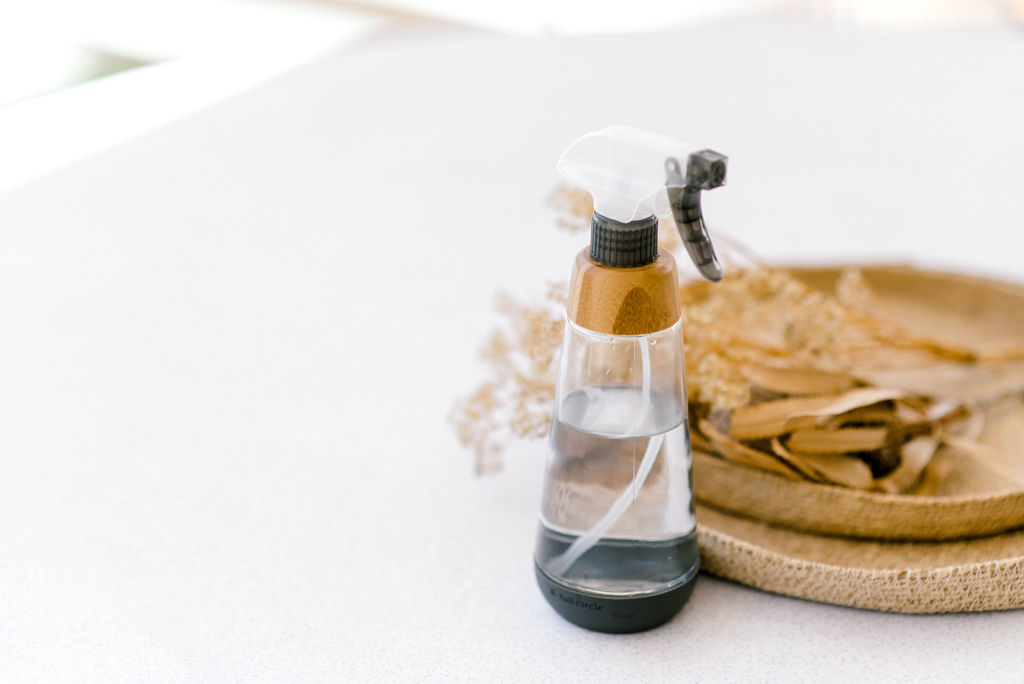 Print
Kat's Mould Be Gone Spray
     

1 cup water

     

1 cup vinegar

     

1 teaspoon dishwashing liquid
Instructions
 In a spray bottle, combine all the ingredients and shake gently to mix.