The floors are the basis of making our homes look tidy.  By regularly cleaning your floors your house will feel clean and fresh.  How often you clean your floors will vary between each household.  If you have a crawling baby, you will need to clean regularly to pick up all dirt, grime and germs before their little hands do.  Kids running from inside and outside will also bring in a lot of dirt therefore regular cleaning is necessary.  However, if you live alone and work all day once a week clean is sufficient.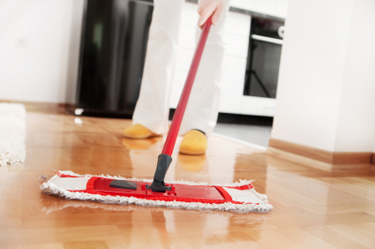 The importance of a regularly cleaning the floor
Hygienic
Sweeping or vacuuming the hard floors will keeps the carpets cleaner longer
Makes the flooring last longer
Picking up dirt will prevent scratches on other floor surfaces
Will prevent dirt rubbing into carpet causing a stain
Continue reading here for tips on how to keep your floors clean longer, how often to clean the floors and the what you should use.  
My favourite mop is the Vileda Ultra Max Mop