Keep your skirting boards sparkling clean with these quick and easy tips to remove dust, dirt, and even those unsightly scuff marks.
It's easy to overlook our skirting boards when we're cleaning the house, but just like with our furniture and floors, dust accumulates on our skirting boards too.
It can feel like an overwhelming job – I mean there are usually a lot of skirting boards in a home – so I'm not surprised that I often get asked how to clean them.
The good news is they generally only need to be cleaned once every 3 months, and if you can stick to this, it shouldn't be too hard or time consuming to clean them next time around.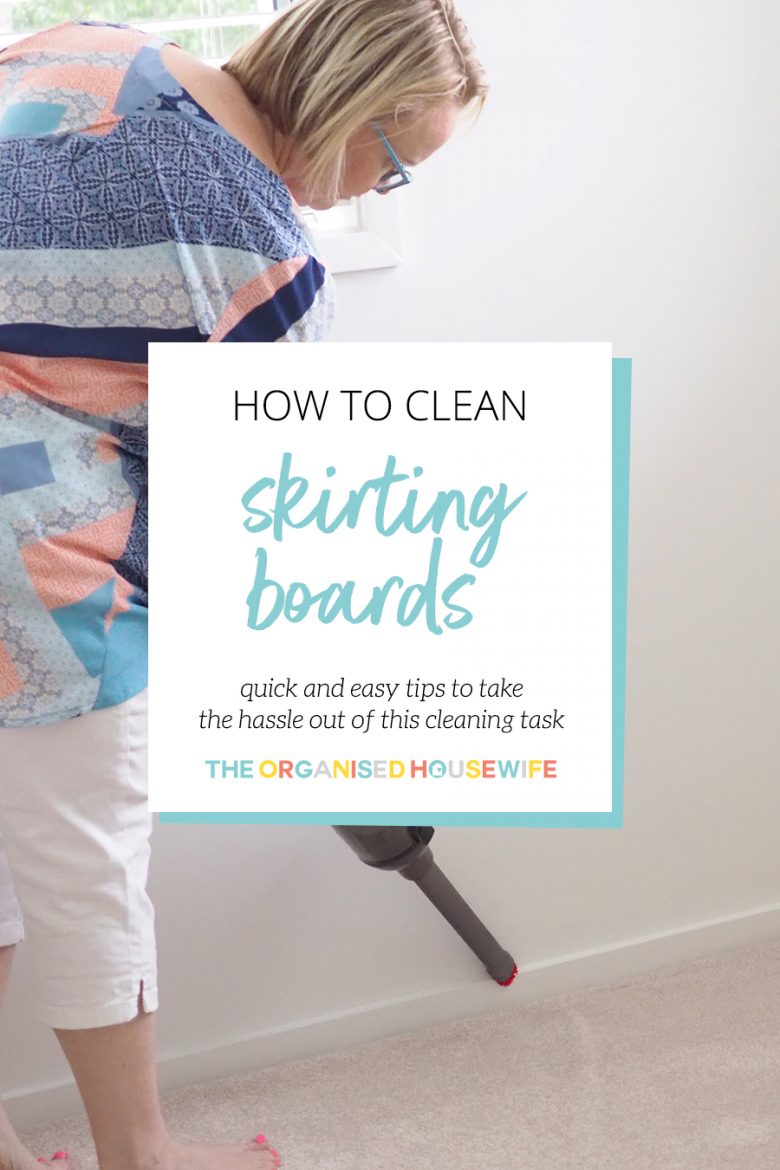 1. Dust the skirting boards down – this can be done with a duster or use the brush attachment on your vacuum cleaner.  I use the soft brush attachment on my handheld stickvac, which saves bending over.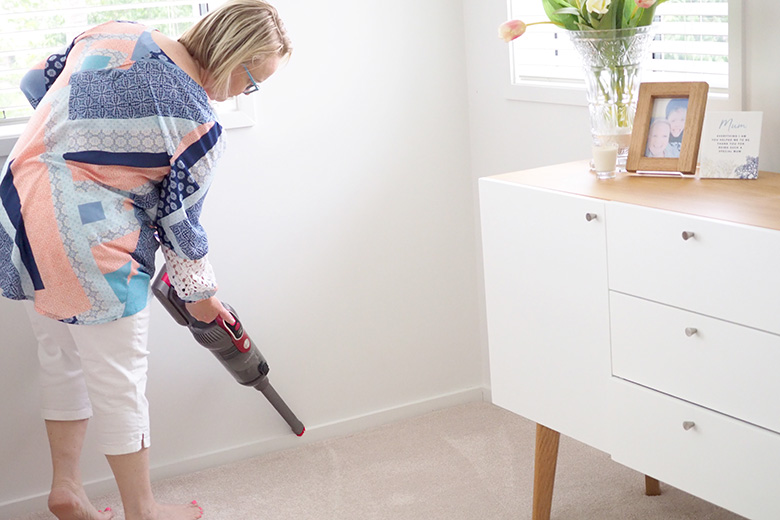 2. Remove any dirt build up – you may find your skirting boards have some dirt build up that isn't easily removed with a duster or vacuum. These areas are often around the fridge or washing machine. Give them a gentle wipe over with a damp sponge and all-purpose cleaner.  I like to use my homemade cleaning wipes.
  READ MORE: How to make homemade antibacterial cleaning wipes.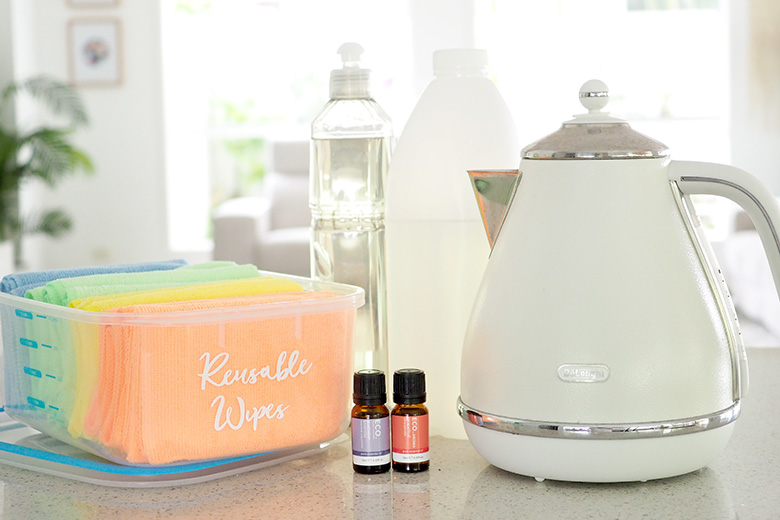 If you find scuff marks on skirting boards try using Gumption, Jiff or a magic eraser to remove these more stubborn marks.
Do you need help remembering this cleaning task?
Who has time to remember how long it's been since you last cleaned the skirting boards, the window sills, or under the bed for that matter?! Don't stress because I have you covered. The Organised 2021 Calendars can help you keep on top of your house with 3 quick and easy cleaning tasks plus 1 happiness or health task to keep you smiling each and every month.
If you'd like more detailed support to help you manage your cleaning – as well as your savings, yearly goals, health plus HEAPS MORE – check out my 2021 Daily & Weekly Planners! My pre-filled daily, weekly and monthly cleaning tasks are categorised into frequency and room, so that they can be tackled quickly and without fuss, affording you time for more exciting things.
  SHOP: The Organised Housewife 2021 Wall Calendars and Planners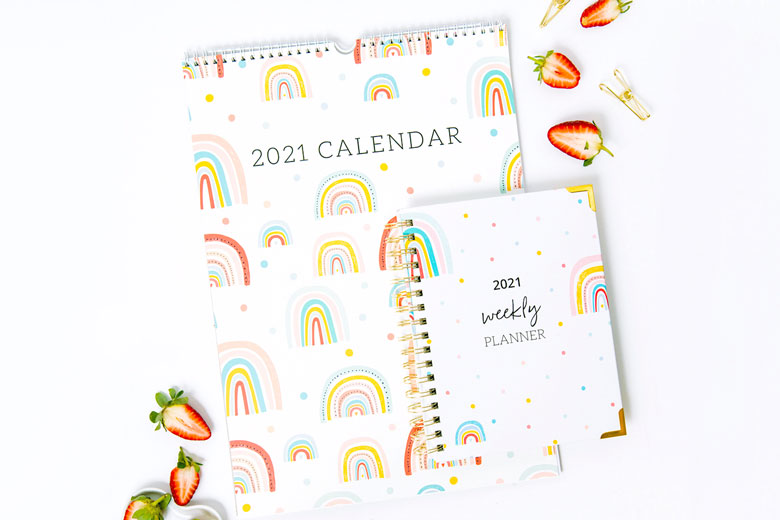 What Cleaning Task Are You An Expert At Putting Off?