Grout is one of those things that, if left uncleaned for a while, can become stubborn and hard to clean. My regular shower clean includes cleaning the grout, but if your grout has been sitting for too long then a simple clean may not do the trick. A few weeks ago one of the ladies participating in my 20 Day Challenge recently raised the question about how to clean grout that has built up over a long period of time.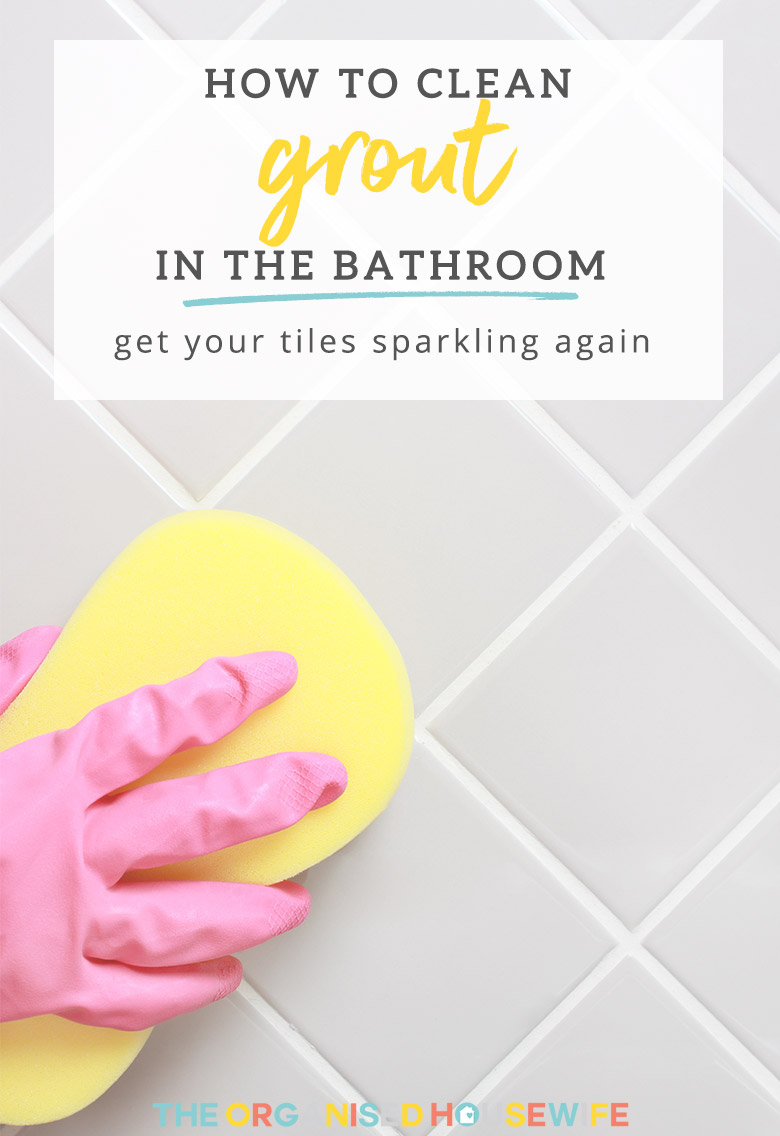 So… I haven't cleaned my bath/shower often since I moved in over 5 years ago…
I'm happy with my progress to date, but I need some help… grout is revolting and hard water stains I just can't seem to get out… help please!! Below is my before photo.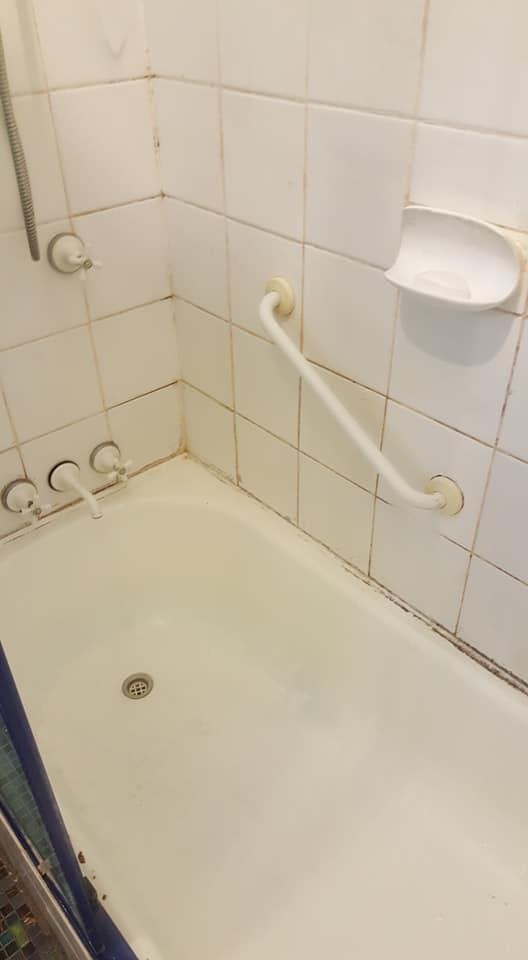 I use vinegar and bicarb soda to clean the grout in our bathroom. For the bath I sprinkle bicarb around the side of the tub and at the base of the tiles, spray with vinegar and let sit, then scrub with a grout cleaning brush or toothbrush as I find this the easiest tool to get this small space.  Wall tiles are a bit trickier, I use bicarb soda and lemon juice to make a paste, the lemon juice acts as a disinfectant. The paste is easier to wipe over the grout on the wall.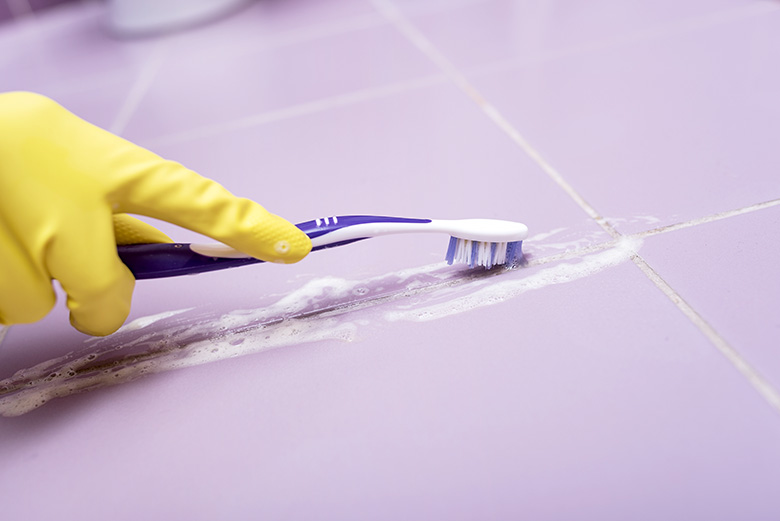 If your grout is really built up like Jane's then this solution might not work and you might need to use something more powerful, such as a store-bought solution. I have a friend who uses CLR spray and says it works a treat, some other suggestions from the community were:
White king bathroom gel. Squirt it in the grout grooves and leave overnight. – Anna H
Toothbrush and bleach once off to get the strains, then any other cleaning product recommended above for weekly use. – Cathy A
Of everything I have ever used, nothing compares to Selleys Rapid Mould Killer. It whitens everything, but also actually kills mould and bacteria as well. I had left my bathroom for a whole year after a terrible pregnancy and thought I'd never save my shower, but this did it in one very quick and easy go and I haven't seen a speck of Mould return. It cuts through all the grime as well. – Kazz Q
I use [Long Life Grout Cleaner] for cleaning grout, great stuff. You get it at Bunnings. – Kelly T
If you've got it down to "not so funky" then 50% good quality washing up liquid and 50% vinegar in s spray bottle. Spray….leave for a bit and then wipe off. It's brilliant! –    Vicki H.
Wear old clothes when using bleach. It will strip the colour out of everything it touches! – Deidre C
HOW TO CLEAN GROUT IN BATHROOMS
Wipe over the grout with hot water, this will help clean and remove some dirt and grime on the surface.
Spray the grout with whichever cleaning solution you prefer. Let soak for 5-15 minutes and the scrub with a toothbrush.
Rinse thoroughly with hot water when finished.
What's your best tip to clean grout in the bathroom?