Over time you may find that cobwebs appear on your ceiling cornices, which then collect dirt and dust. This area can be a little tricky to clean as it's high up and often gets neglected as one of those "one day'" tasks, until the day you look up and the cobwebs are starting to dangle and you know you have to get rid of them!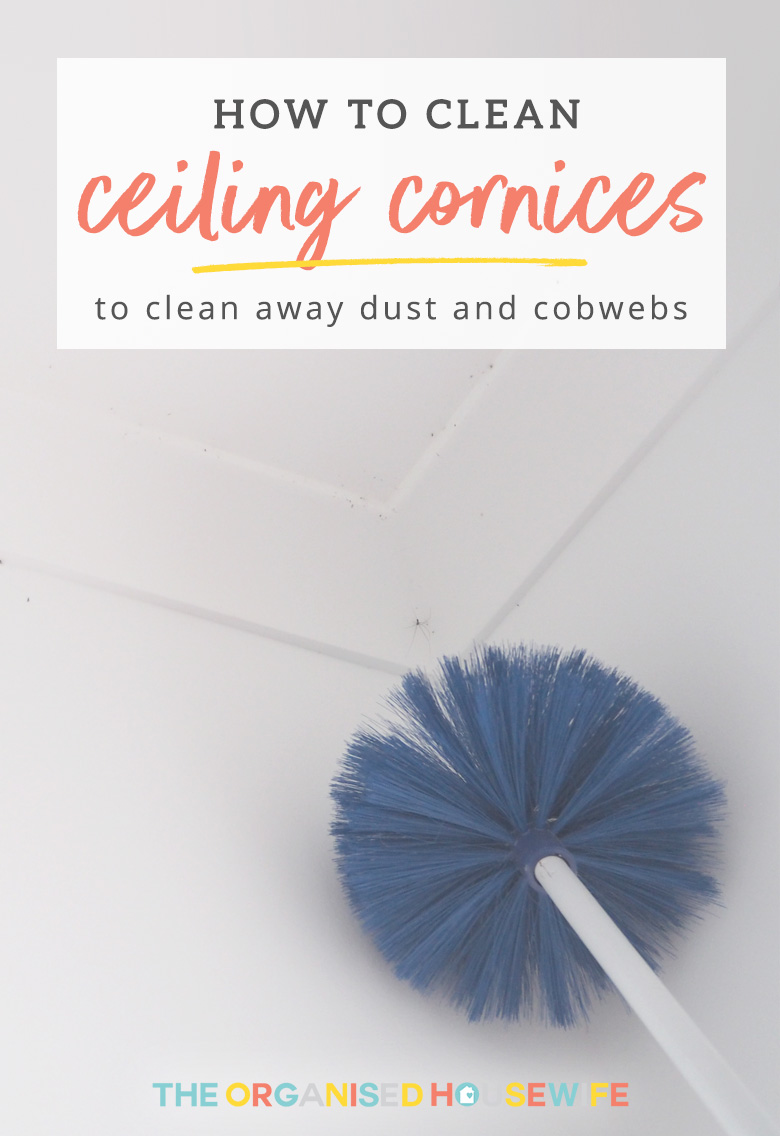 Clean away any dust or bugs hanging from your cornices or ceilings
This is also a task that I have put within the 20 Days to Organise and Clean your Home Program because it is one of those tasks we don't regularly think about in our cleaning routine and is often forgotten.   At the heart of a happy home are habits that hold the family together. I've learned this over the years and I'm thrilled to share little-known secrets to creating routines that even the most spontaneity-loving family will enjoy and thrive with. Yes, you'll happily discover that routines and schedules don't strangle your creativity and flexibility. Read more about the 20 Days Program here.
Firstly, inspect your ceilings, see if there are any live spiders.  If so, either trap it and release outside, or kill it (your choice), however, try to determine what type of spiders they are and if they are the nasty kind like a red back, you may need to call in the pest control professionals.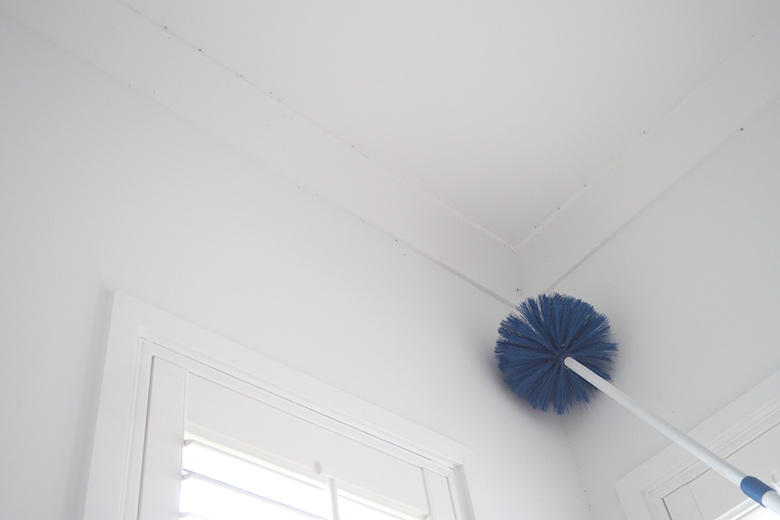 There are a few different ways you can clean your ceiling cornices:
With a cobweb broom
A stocking over the end of a normal broom which will make it easier to clean the broom
Use the brush attachment on your vacuum cleaner
If you don't have a brush attachment secure a sock or rag to the end of your vacuum nozzle with a rubber band
Cleaning ceiling cornices is a great task for the kids to do to help you out or earn some extra pocket money.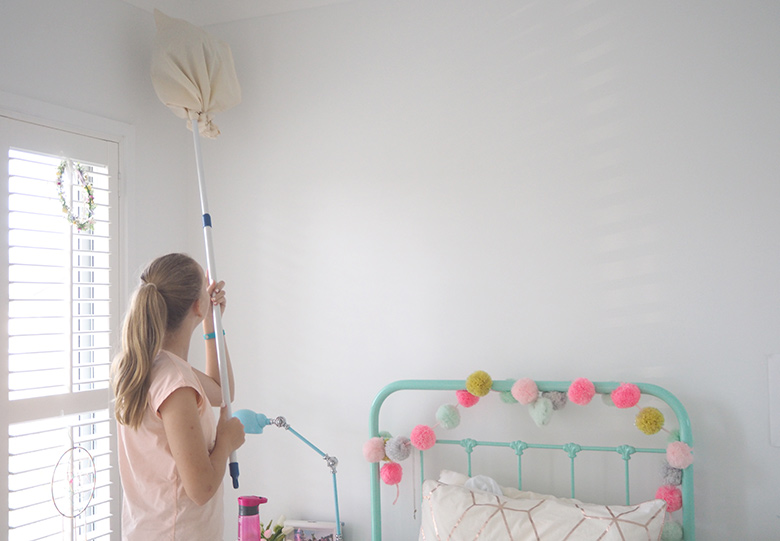 Despite regular pest control, our house gets quite a few little bugs. I have found this method below has been effective to get rid of cobwebs and keep the creepy crawlies away.  I use Lemon Essential Oil which is a sharp, clean refreshing aroma which deters creepy crawlies from coming back.
Wrap a rag/cloth/pillowcase around the head of a cobweb brush or broom.
Add a couple of drops of lemon essential oil onto the rag/cloth/pillowcase.
Use the broom head to clean away the cobwebs, wiping over the cornices to leave behind the lemon oil to deter them from returning.