Typically when cleaning we dust surfaces, clean appliances and wash floors, but one of the most used areas in each room gets neglected and can be the most grotty… the light switch.  This is another great task to do while on the phone, it only takes a matter of minutes and all your light switches will be fingerprint, dirt and germ free. Read further for my tip on How to clean a light switch
Follow along in the weekly cleaning series where I give you a task along with steps on how to clean an area/item in your home.  Most of these tasks will be easy, from light switches to toys, towels to stinky shoes, cleaning many of the forgotten areas or things in your home.  View previous cleaning tasks here.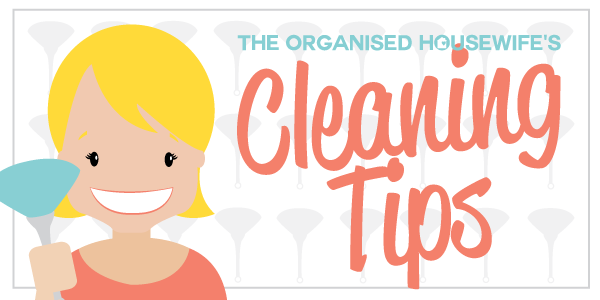 Set yourself up with a cleaning kit to help you through the challenge, you will find what I keep in my cleaning kit here and use these cleaning checklists to help you remember regular cleaning tasks and create a routine to suit the time you have available.
How to clean a light switch
Today's cleaning task is simple, , wipe over all your light switches and door handles to remove dirt and germ build up.  Don't forget the light switch in the garage or wardrobes!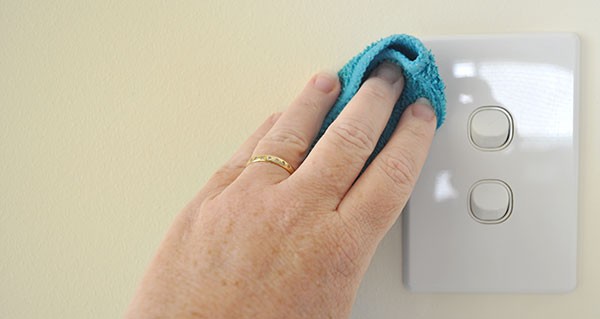 Steps to clean a light switch
To be safe – turn off the power at the outside electricity box.
Start at the front of the house making your way round to each switch plate.
Use a homemade antibacterial wipe or a microfibre cloth lightly dampened with all purpose cleaner.  Don't spray directly onto the plate, it's best to spray onto the cloth.
Wipe over switch plate and surrounding wall, removing all dirt and grime.
If switch is dirty, use a cotton bud to get into the cracks and crevices.
Use another microfibre cloth to wipe plate dry.
Turn the power back on.
How did you go with this task, please let me know!