When we clean, it's easy to forget that the light switch is one of the most-touched and dirtiest surfaces. Not to worry though, cleaning a light swtich only takes a few minutes and leaves it germ-free!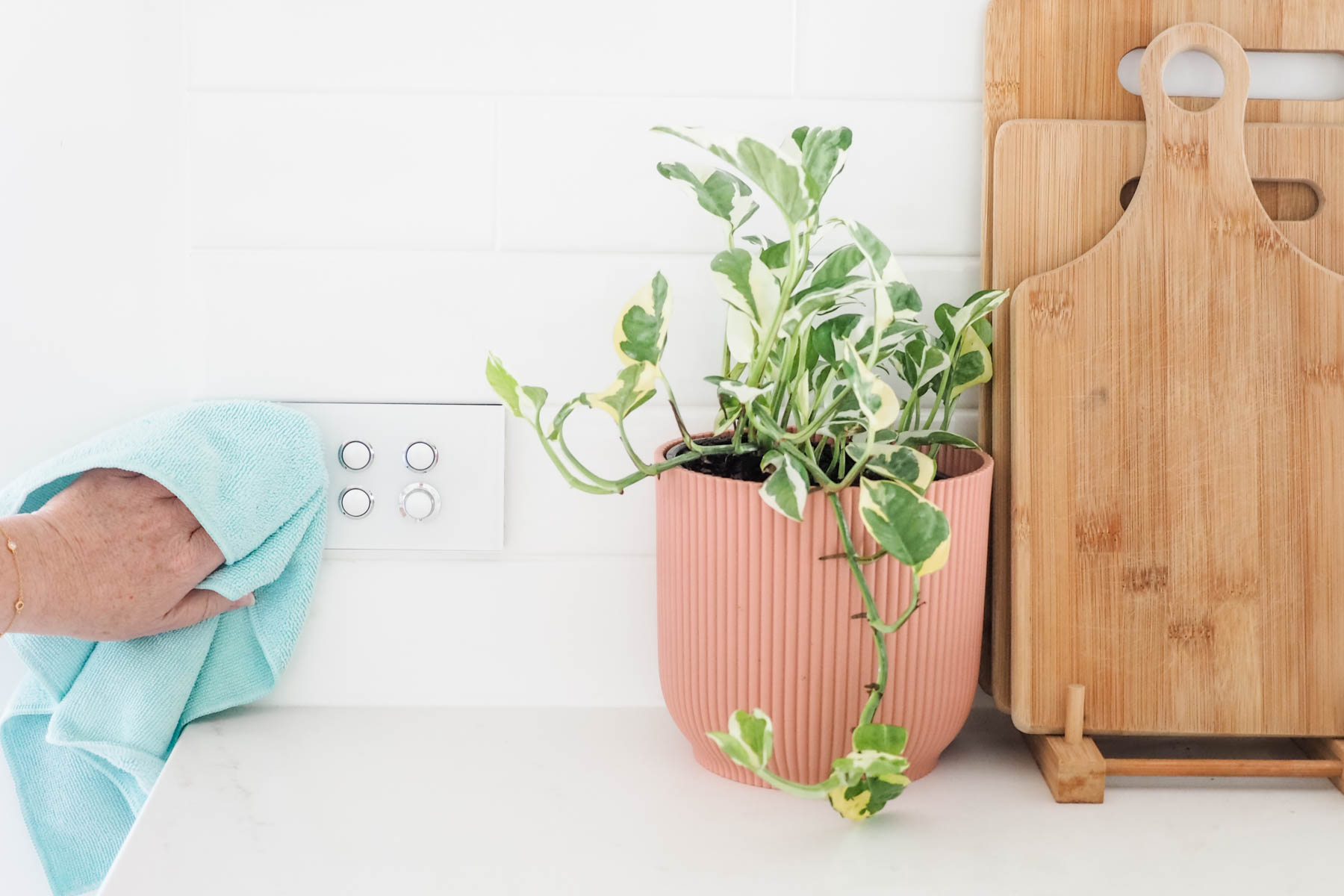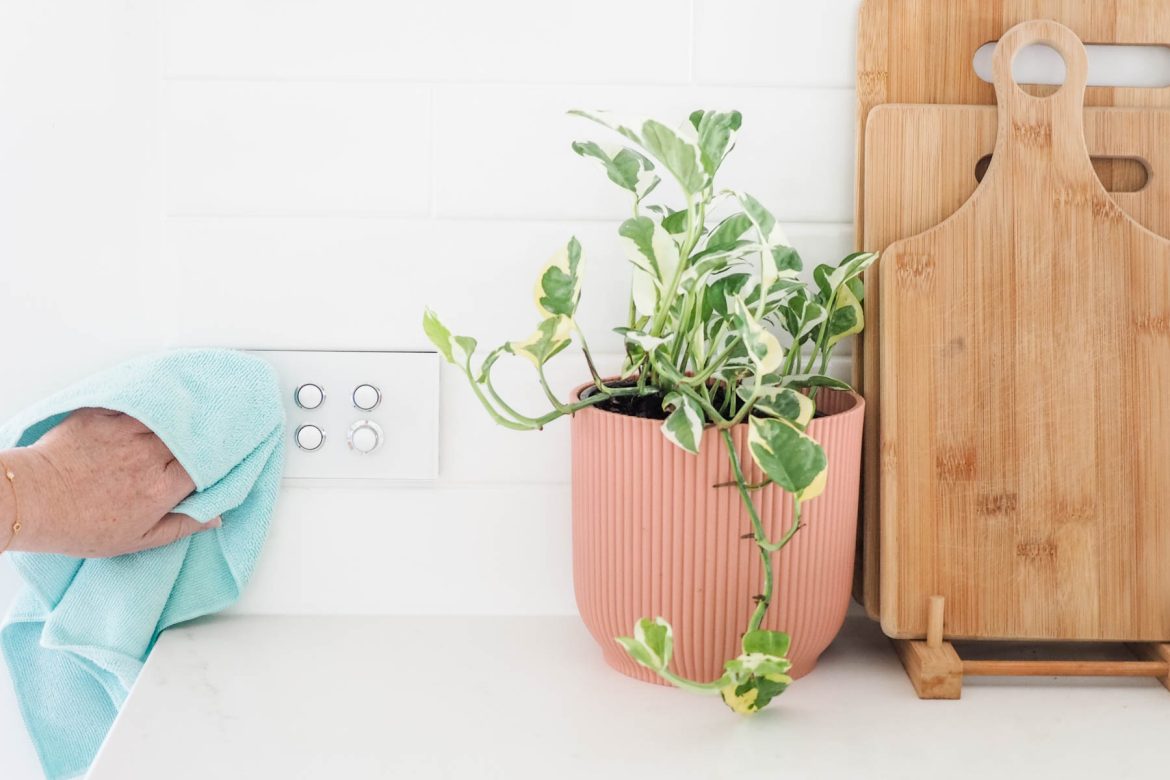 Cleaning a light switch is important because it can harbour germs and bacteria from multiple people touching it every day. Without regular cleaning, the switch can become grubby.  
It's also a great task to do while chatting on the phone. Remember to turn off the power at the outside electricity box to be safe. Follow these steps below on how to clean a light swtich. 
kit


steps
All these step on how to clean a light switch and DIY recipes can be found in my book, The Clean Home.
Start at the front of the home, working from left to right and making your way round to each switch plate.
Lightly spray cleaner onto a cloth and wipe over the switch plate and surrounding wall, removing all dirt, grime and fingerprints. Alternatively, you can use wipes.
If the switch is dirty, use a mini brush to get into the cracks and crevices.
Use a dry cleaning cloth to wipe the plate dry.on ho
How often?
Weekly – or daily if there is any illness in the home.