Do you know how to clean your kitchen sink? If you don't regularly clean your sinks, they can become a breeding ground for germs.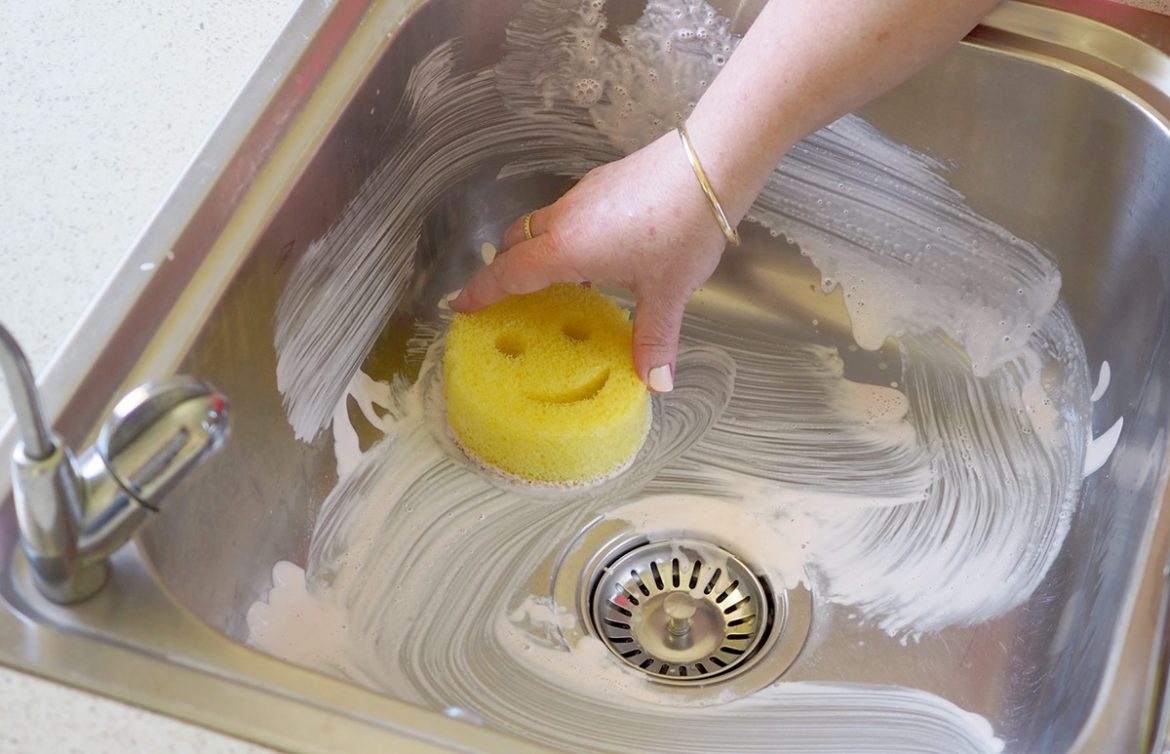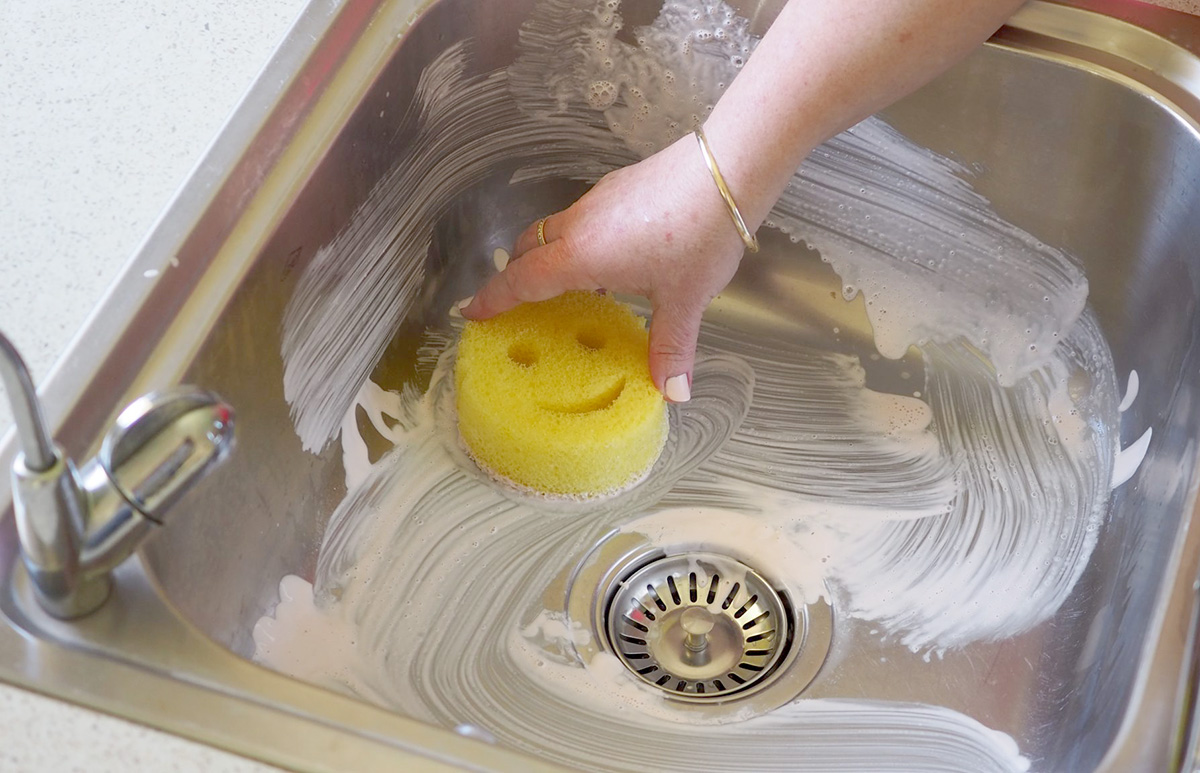 TO CLEAN FOOD DISPOSAL: 
Pour boiling water down the disposal. 
Add 1/2 cup rock salt and 1 cup ice into your food disposal.
With the water running turn on your disposal until you can hear that all the salt and ice have crushed and gone. 
Add 1/2 cup bicarb soda, let it sit for 30 minutes then pour 1/2 cup vinegar and let it sit for 5 minutes. Turn on the tap, run the disposal.
Finish by chopping one lemon into wedges, add to disposal, run tap and disposal. 
The salt and ice will work together scrubbing the blades and side of the internal disposal unit. The lemon will freshen it and naturally clean it. 
CLEANING + POLISHING THE SINK
Clean water spots away with cleaning paste. 
For a natural clean with a sprinkle of baking soda, rub the baking soda into the sink, with a sponge, then spray full strength vinegar. Alternatively, spray with antibacterial spray and wipe with a cleaning cloth, squirt sink with cream cleanser, wiping from the side of the sink and working your way down, rinse away with water. 
Buff dry with a dry cleaning cloth. 
Tip: Avoid the use of vinegar on concrete, porcelain or cast-iron sinks.
How often should you clean your kitchen sink?
Daily – wipe over tap ware with multipurpose spray or warm soapy water and a sponge to help avoid dirt and limescale build up.
Weekly – deep clean sink
Monthly – deep clean the drains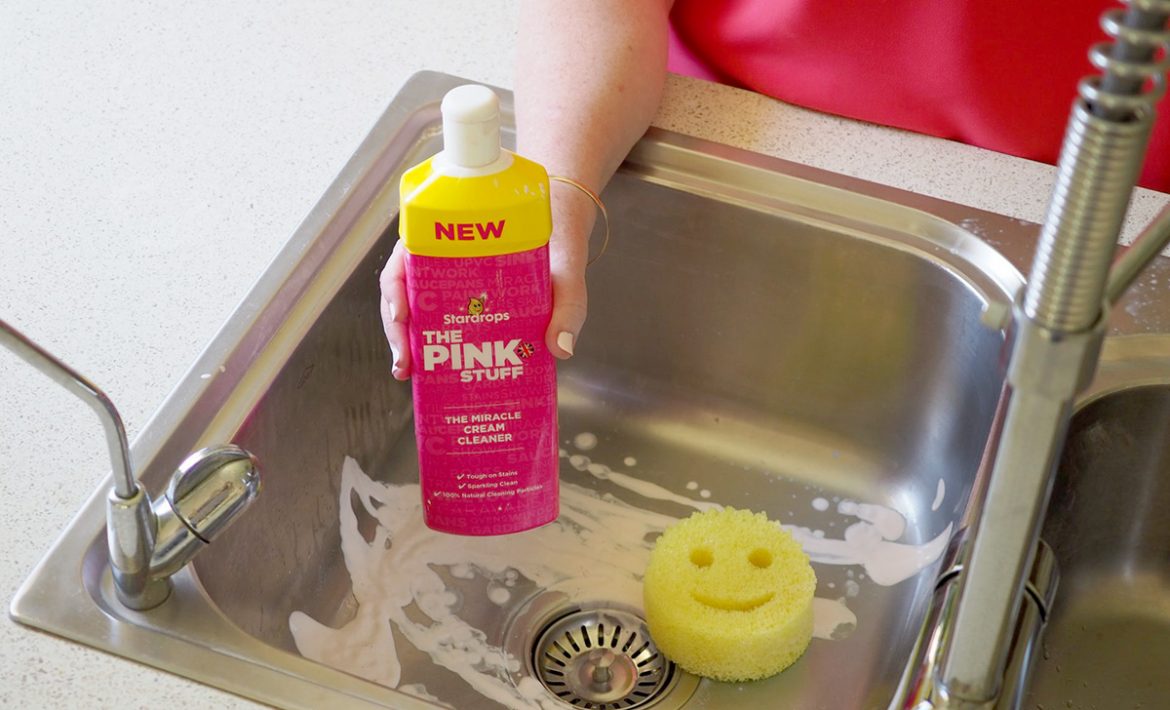 HOW TO ORGANISE UNDER THE KITCHEN SINK CUPBOARD
How to organise the cupboard under the kitchen sink, and make it clutter free. Organise the under the sink space efficiently as possible, so you can easily access the things you need to use. Continue Reading