Now that you have completed the 'Use Items from Pantry or Freezer' Challenge, set some time aside to give it a clean, organise and take note of its contents, so then you can start filling it with Christmas goodies.
If your feeling energetic clean your fridge as well, see post HERE on cleaning the fridge and HERE for details on organising the fridge.
CLEANING THE FREEZER
Throw away anything that is out of date or been in the freezer too long. You'll be surprised what you'll find!!
Remove all items from the freezer and place in cooler bags or esky with ice bricks.
Take out all removable parts and wash in warm soapy water in the sink.
While they are drying, wipe the inside of the freezer using warm soapy water and sponge, remembering the door shelves.
Return all shelves to freezer, close door and allow to return to temp.
Return all contents back into the freezer.
TIPS ON ORGANISING THE FREEZER
Take peas and corn out of packets and place into freezable containers or glad bags, this will keep the freezer tidy and prevent any stray peas!
Keep pastry in specially designed DECOR pastry containers, preventing freezer burn.
If you have time make and freeze some cakes, muffins or cookies, great for lunch boxes or unexpected visitors.  I place all baking into the TUPPERWARE Antarctica containers.  I don't wrap them in glad wrap or freezer bags, just place them directly into the containers.  However other containers may require you to wrap each muffin in glad wrap, depending how airtight the container is.  Our freezer baking is usually eaten within 2 weeks and is as fresh as the day it was frozen (if frozen the day it was baked).
I store all my bacon rashers, sausages, peas, corn, nuggets and fish fingers in the TUPPERWARE Antarctica containers
Store any left over stock in snap lock bags
Freeze bananas for when your ready to make a banana cake
Freeze left over wine in ice-cube tray's, then place in freezable container or snap lock bags
Keep track of what items you have in your freezer use this FREE freezer inventory list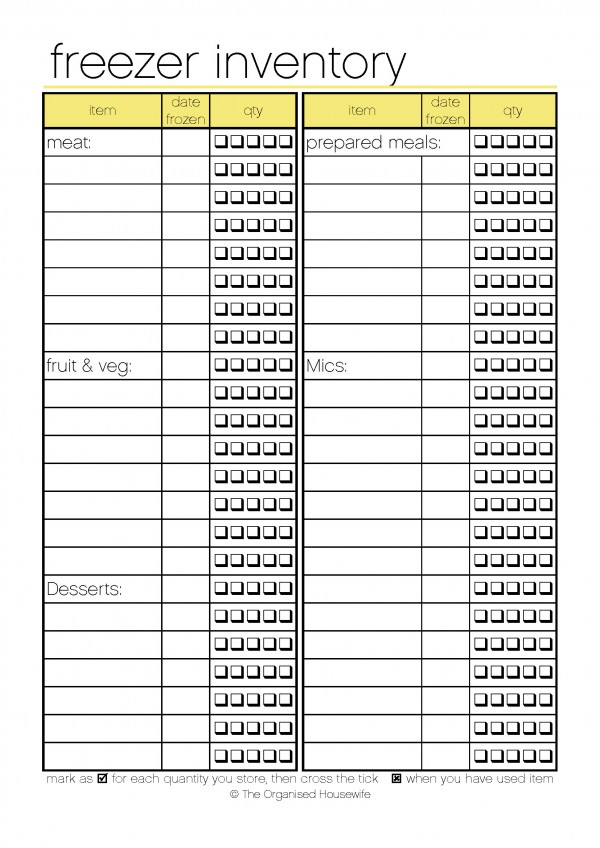 Inside my freezer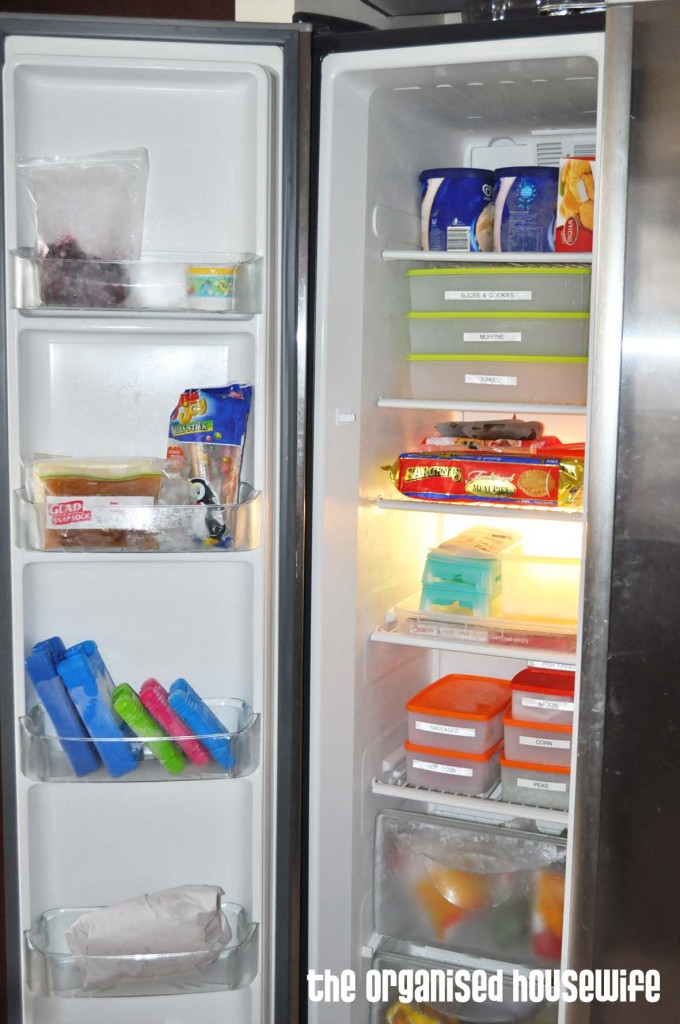 Tupperware containers holding baked muffins, cookies and cakes.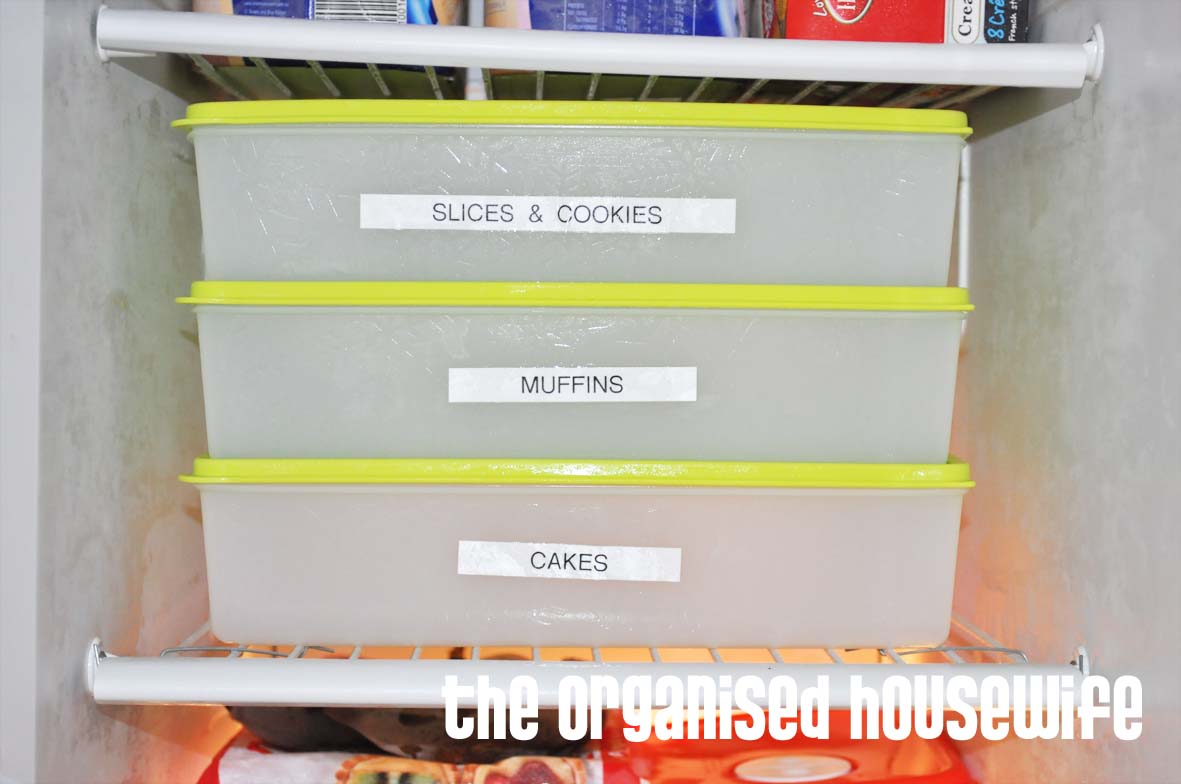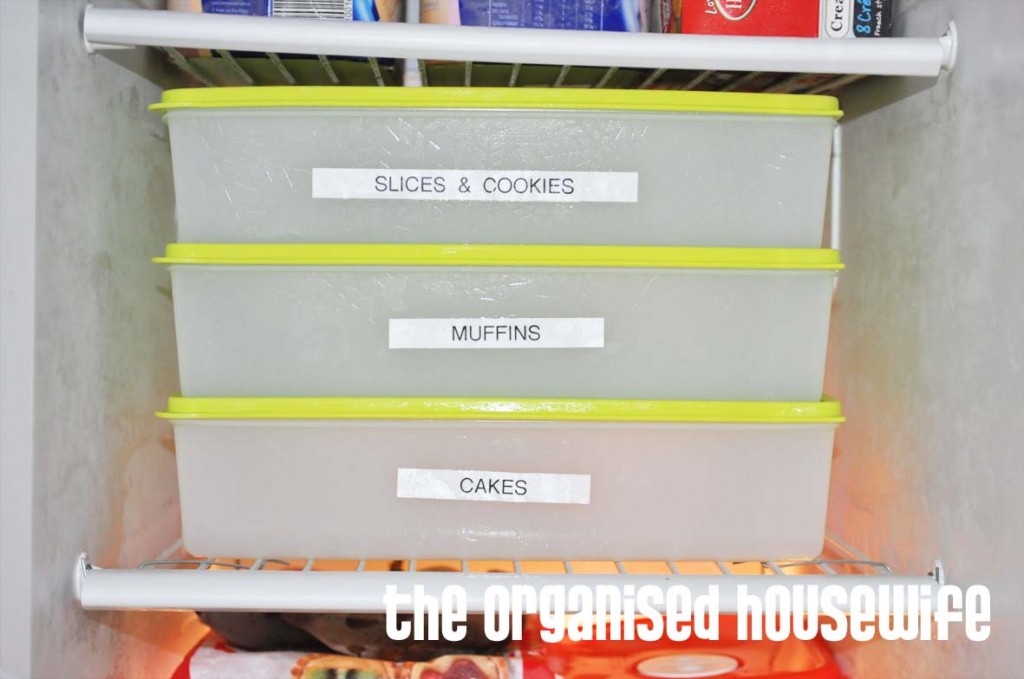 Decor Pastry container, ice cube trays and ice pack for all those bumps and bruises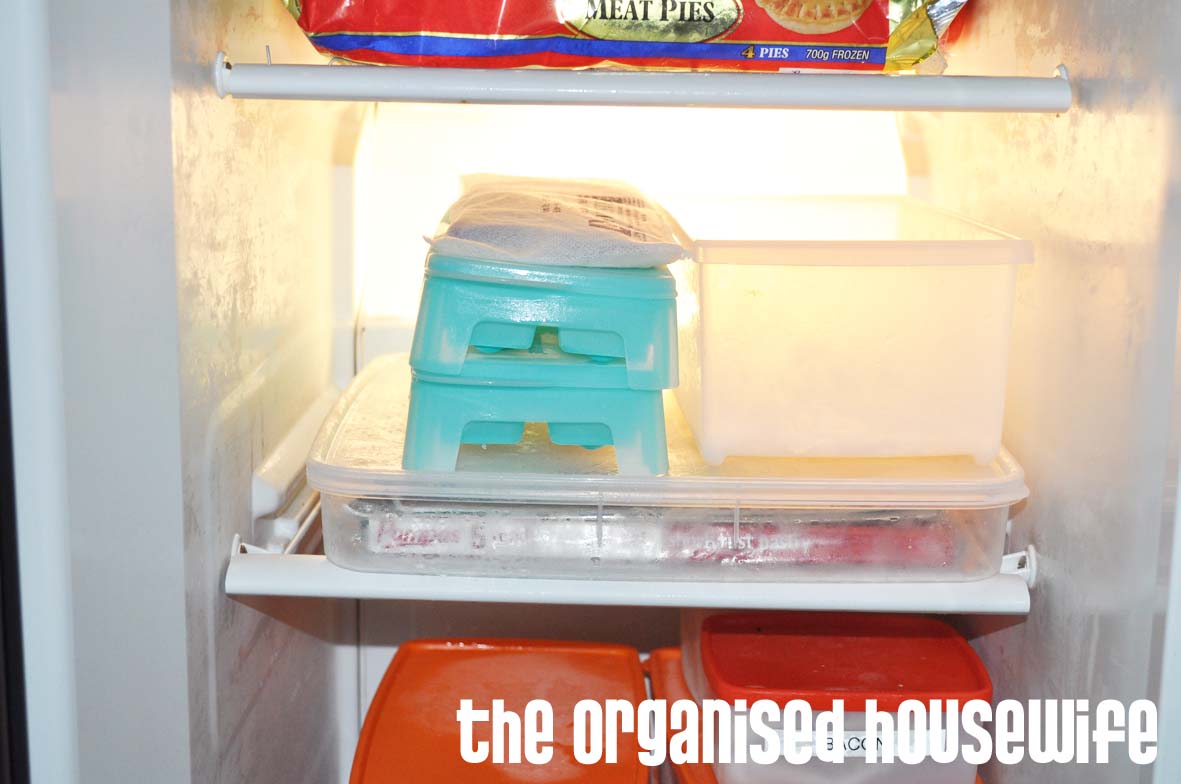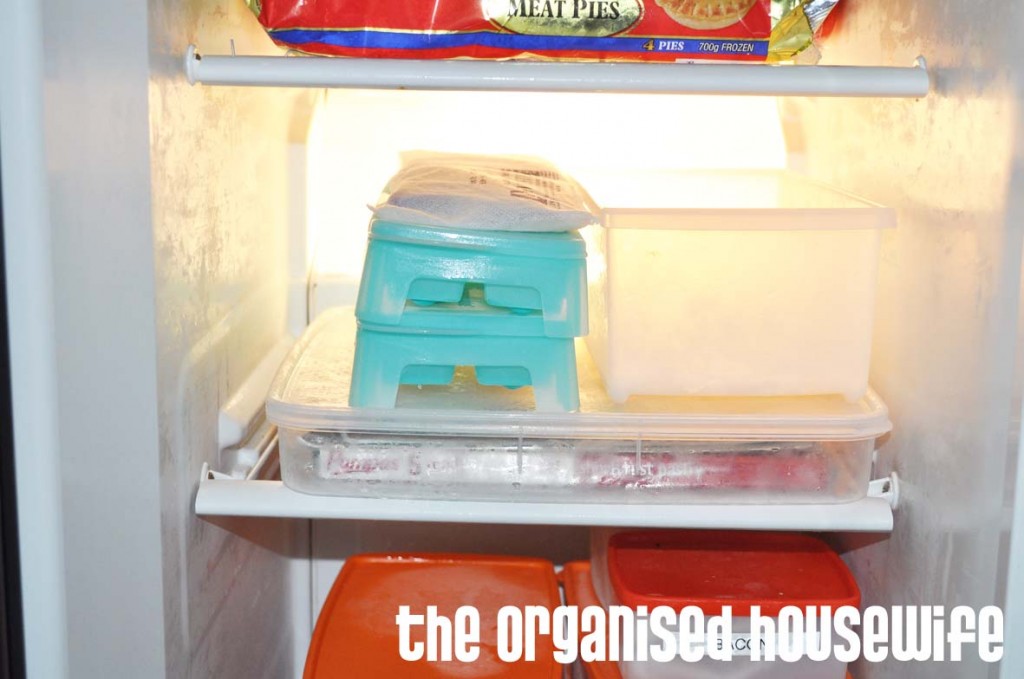 Always have to have  a supply of meat pies, frozen bananas (for baking cakes)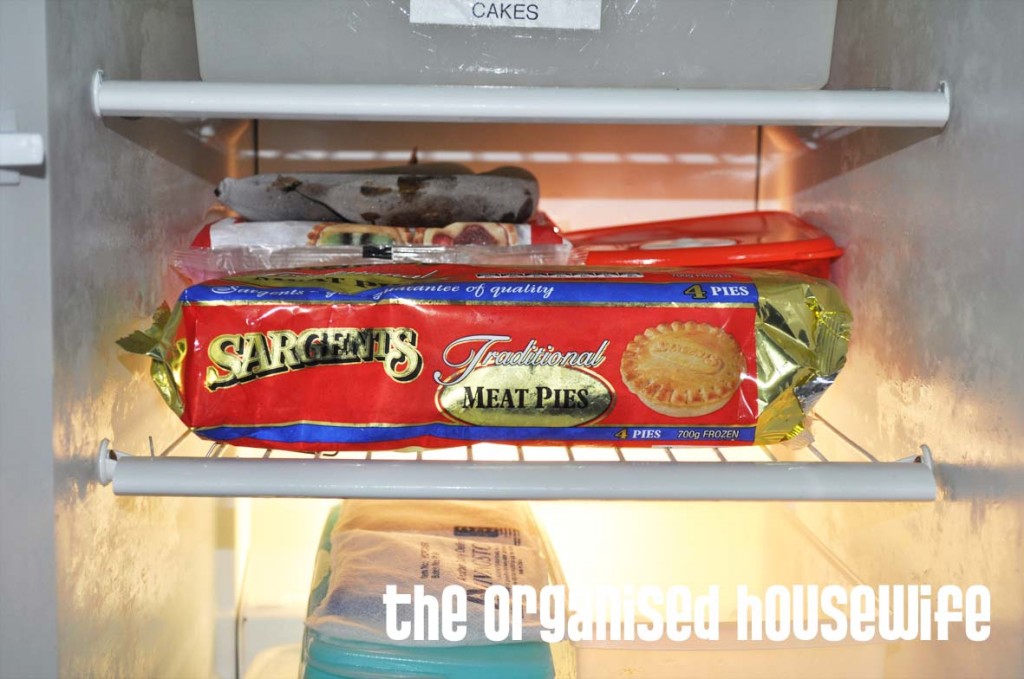 Containers (labelled of course) storing peas, corn, sausages, fish fingers etc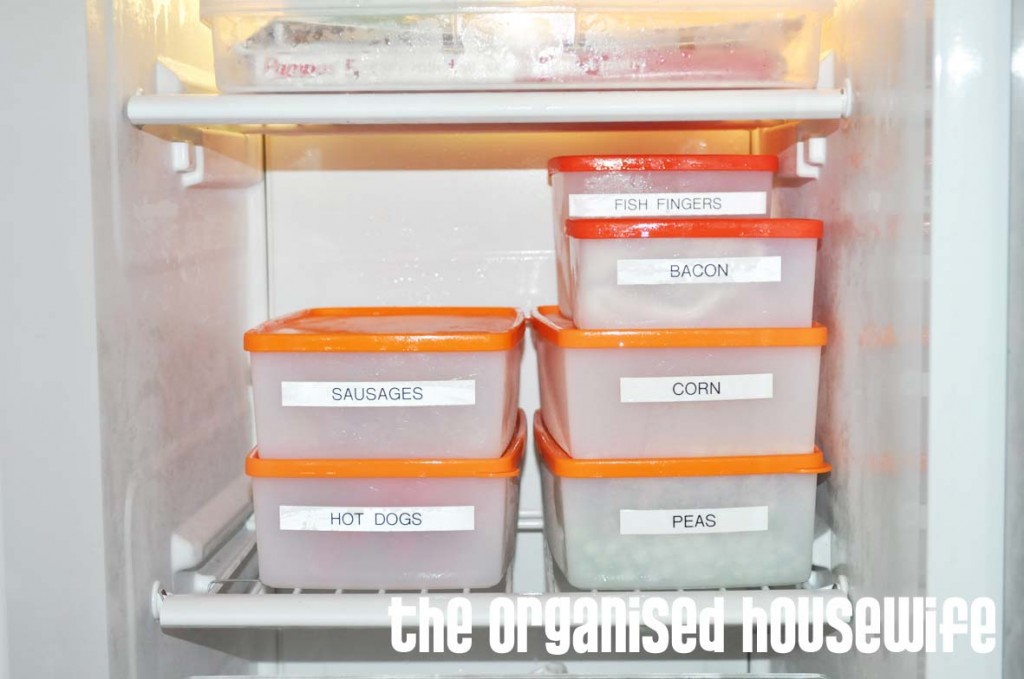 We also have a fridge/freezer in the garage, which stores all bread, pizza bases, and icypoles.
Please share any of your freezer tips!!