It doesn't take too much for the microwave to become a mess. Reheating spaghetti bolognese comes to mind, when it gets too hot and spits up the sides, which then requires a good wipe down. Here are my tips on how to clean the microwave only using water, vinegar, and steam!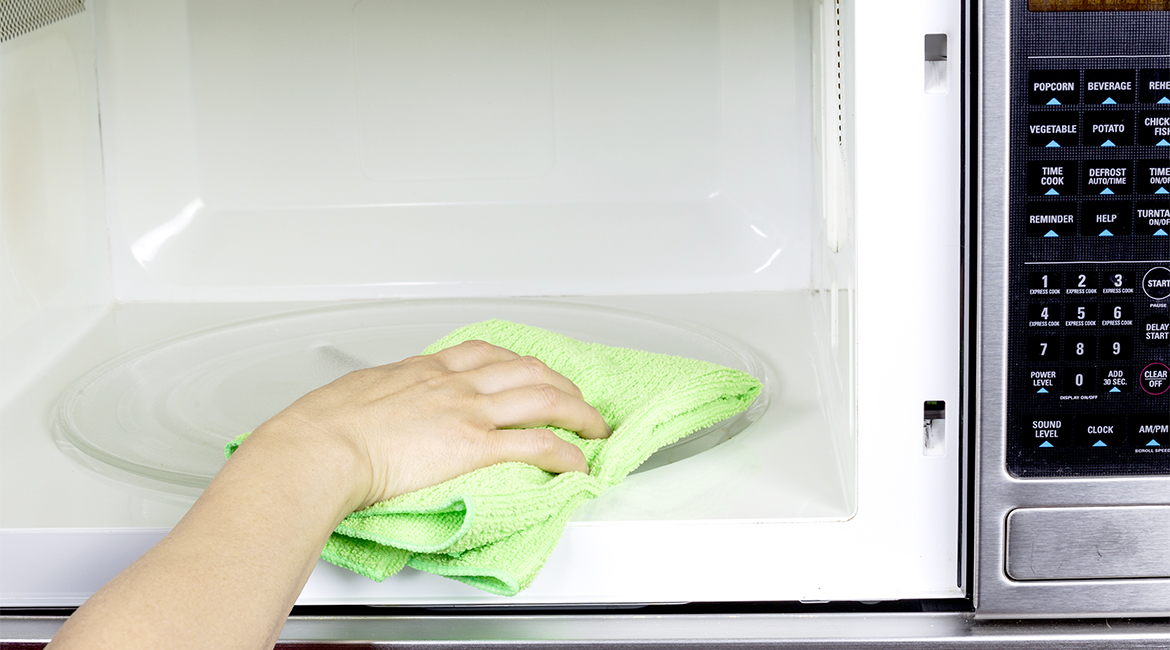 HOW TO CLEAN THE MICROWAVE
Half fill a glass jug, add 1 tablespoon of vinegar.  Place in microwave and turn on for 5 min. (this will loosen all the food)
Remove glass jug
Remove the glass turntable from microwave, clean in a sink filled with warm soapy water and dry.
Remove the rotating element the plate sits on, clean and dry. This will give you easier access to the dirt in the microwave.
Wipe over inside of the microwave
Place element and turntable back into the microwave
Wipe over outside of microwave, polish if stainless steel.
ONCE A MONTH
Remove microwave from the shelf.
Wipe shelf to remove all dust.
Wipe the microwave electrical cord, remove all dust particles, and wipe the outside down. Place back on the shelf.