My kid's toilet was smelling putrid recently, even after a general clean.  We all know how bad little boys are at aiming into the loo, goodness knows how it just gets everywhere.  The photo's that I am going to share in this blog posts are disgusting, I actually wondered whether or not to share them, but I have spoken to a few people recently and they too have the same problem and didn't realise what I am about to show you. Here are my top tips for how to clean your smelly toilet!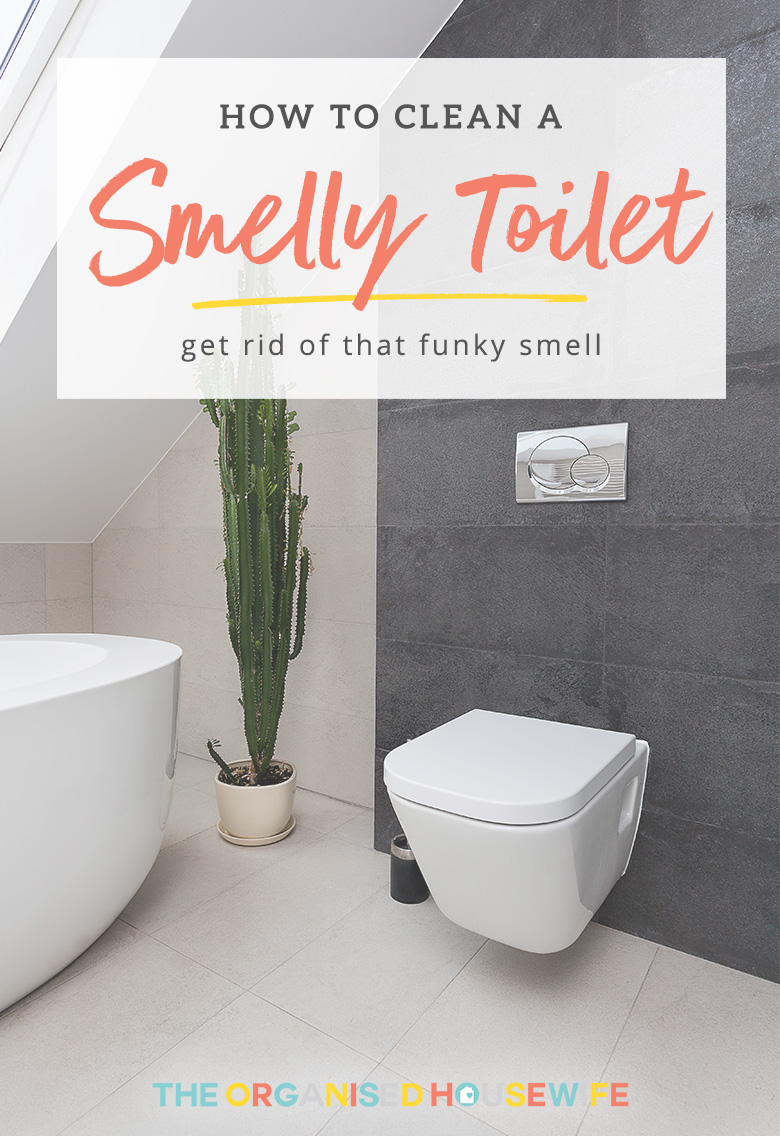 The smell comes from under the toilet seat.  Removing the toilet seat is very simple (well if you have a seat similar to mine, I am unsure if they all differ).  Reach under the seat behind the bowl and unscrew the lid.  I then put the lid in hot tap water to disinfectant and let soak while I scrubbed the rest.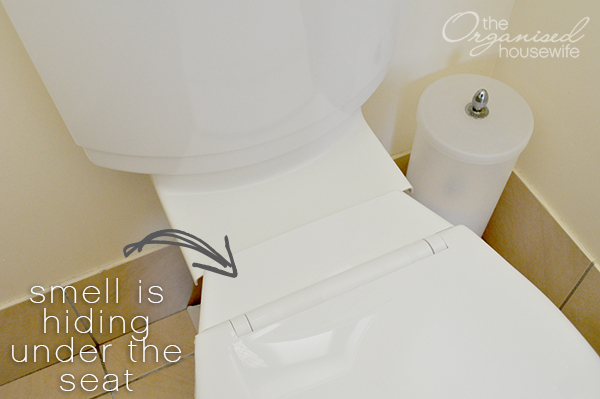 Eew, I have no words. No wonder it stunk.  I take the seat off every couple of weeks, but this one time I had left it too long, the urine had dried up.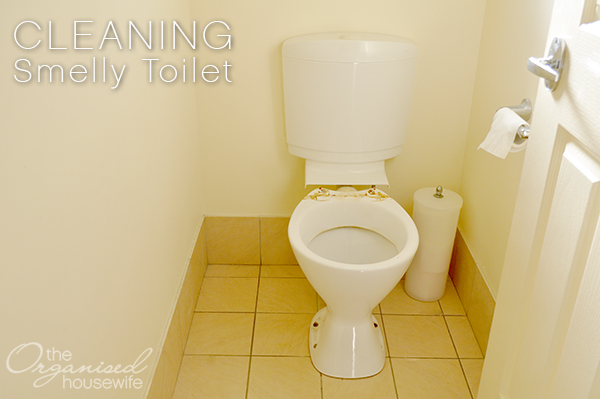 I used Bicarb soda and lemon juice to make a paste, the lemon juice acts as a disinfectant.  No real ratio, just so it's not too runny.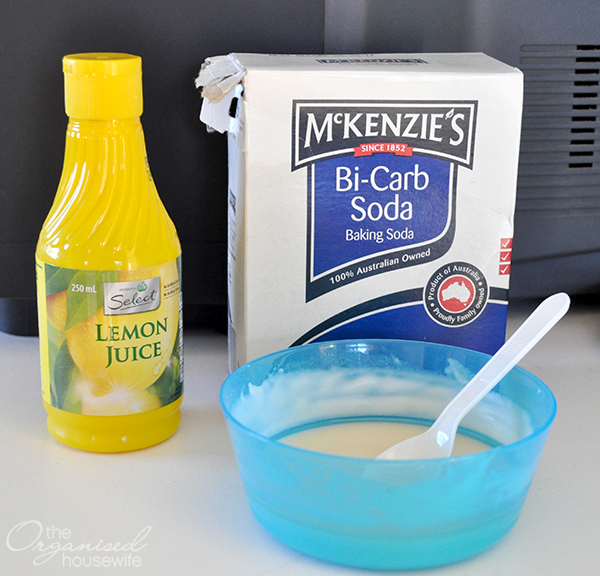 Add the paste onto areas that need cleaning.  I put it on the area on top of the bowl and at the base of the loo, I had a bit extra which I smoothed into the grout of surrounding tiles.  While this was sitting I wiped down the walls with a cloth and pure vinegar spray.  Then sprayed vinegar over the paste and let sit for a further 5 minutes, during that time I used the vinegar and cloth and gave all the tiles along the wall a good clean.  Then with a little bit of toilet paper, I wiped the paste into the bowl and used some wipes to clean around the base of the toilet.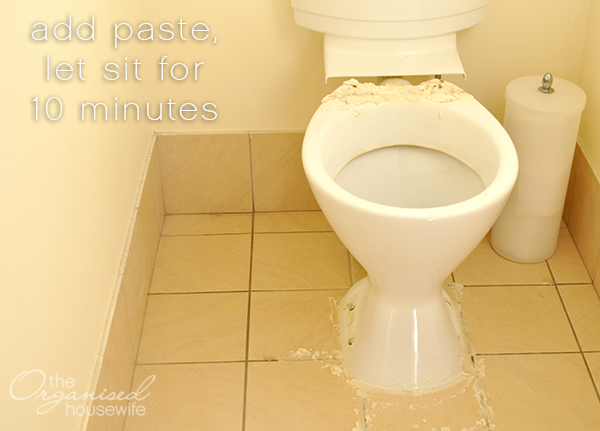 Aah, it is now fresh and clean!
I don't think it's necessary to remove the seat every time you clean the toilet but it should certainly be removed at least once a month.
This would have to be my least favourite cleaning job, what is yours?
You may also like these tips for deep cleaning the forgotten areas in your bathroom.