If your child's lunch bag is dirty or smelly, here's how to clean insulated lunch bags and lunchboxes and remove odour.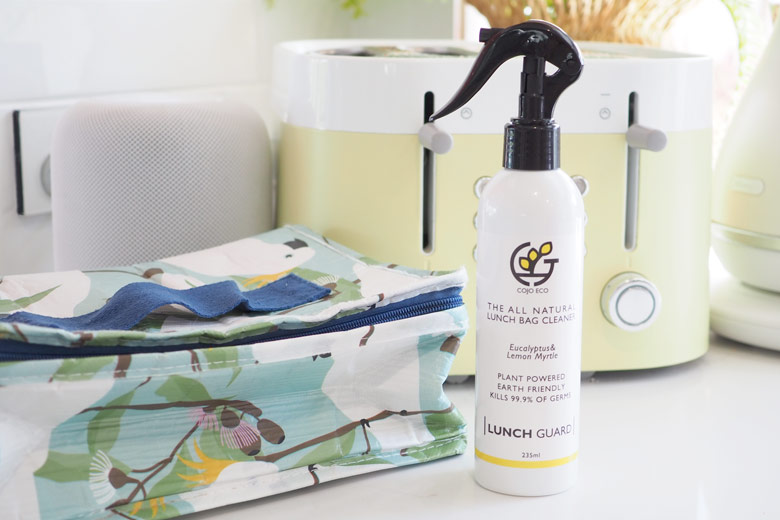 It's best practice for the kids to unpack their school bag as soon as they get home from school. However there can be times that this doesn't happen. Sometimes it's left overnight, over the weekend, or worse yet, till the last day of school holidays (eew).
If you are hit with a bad smelling, sticky, dirty lunchbag, here are my tips below on how to clean insulated lunch bags and remove odours.
Tip: Remind the kids to put their rubbish and scraps into the rubbish bin as soon as they've eaten it, to help reduce the dirt, stick or smell forming.
A quick daily clean
I love this new, all-natural Cojo Eco Lunch Bag Guard Spray which is specifically designed to clean and sanitise lunch bags as well as keep them smelling fresh. 
You can also use my homemade antibacterial wipes to remove any dirt and food from the lunch bag, then wipe over with a tea towel ready for use.
Clean in the washing machine
Depending on the quality of your lunch bag it is possible that you can put it in the washing machine on a gentle cycle to give it a regular weekly clean. You can do this in the same cycle as your tablecloths and tea towels.  Please check the care label or instructions, if it has any, or just make good judgement if you think the bag can tolerate the agitation of the washing machine.
Handwashing the lunchbag
If you're not quite sure if your lunchbag can tolerate a run through the washing machine, you can hand wash it. It will only take a few moments.
How to Clean Insulated Lunch Bag
You will need:
Dish detergent
Water
Sponge/cloth
Tea towel
Baking soda, optional
Steps:
Fill sink with warm water.
Add a teaspoon of detergent, swish through water.
Submerge the lunchbox into the water.
Use the cloth to wipe over the lunch bag, paying particular attention to corners.
Use the toothbrush to clean crumbs from zippers and remove dirt and food from seams.
Pat dry with a tea towel.
Leave it on the dishrack to dry overnight, or better yet place on clothes line to thoroughly dry.
To remove stubborn stains
Make a paste with baking powder and water, allow to sit over stain for as long as you can, then wipe away.
To remove odour
If the lunchbag has a smell, the Cojo Eco Lunch Bag Guard Spray will work beautifully to freshen it, or you can sprinkle baking soda into the bag (into corners and seams) and sit overnight. Shake the baking soda out in the morning and wipe over with a damp cloth.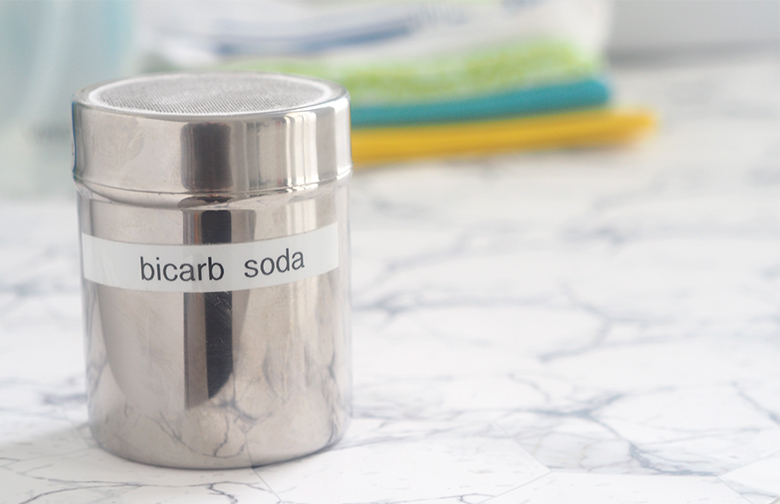 Tip: Want the kids' school bag or sports bag to smell fresh too? Cojo Eco also makes a School Bag Scent Shield Spray, designed to clean and freshen school bags, sports bags, dance bags and swim bags.
31 QUICK AND EASY LUNCHBOX SNACK IDEAS
Lunch boxes snacks can become a bit repetitive and you can feel like you're running out of ideas to keep your kids interested. Some kids like bigger meals while other kids snack type, bit sized food to eat. Keep your kids lunch box snacks on rotation with some ideas… Continue Reading
9 SCHOOL LUNCH IDEAS FOR TEENS
Does your teenager eat everything in the cupboards and fridge when they're at home but don't touch their school lunch? As a teenagers body continues to grow and change, they need good food and enough of it to meet their nutritional needs… Continue Reading