When someone has a cold or the flu in the house, a thorough clean will help protect your family and refresh your home. Try my simple, inexpensive and effective homemade options.
Has the winter cold and flu bug hit your house? When we have someone sick in the house, I try to avoid exposing it to other family members. There are particular things I clean after cold or flu, to disinfect during and once the sneezing, coughing and or vomiting is over.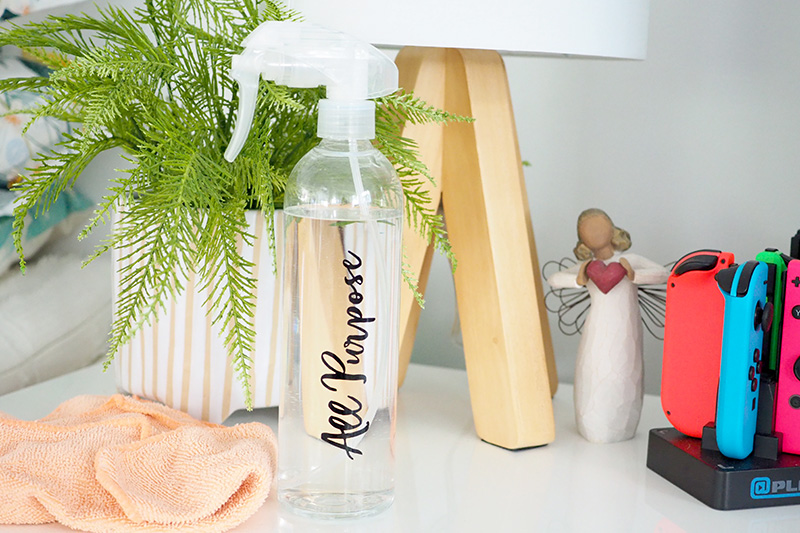 It's important to prevent the spreading of germs for everybody in the home by frequently washing your hands with soap and water and keeping areas and surfaces within the home clean. You can purchase antibacterial cleaners from the supermarket. However, if you don't have them on hand, are in no mood to go out or want to eliminate the use of chemicals, try these very simple, inexpensive and effective homemade options which I have shared below.
1. AIR OUT THE HOUSE, LET THE FRESH AIR IN
Open the curtains and windows to allow in that refreshing air and sunshine, instantly energising any room by removing the old musty smell that lingers with the bug.
2. LINENS
Fevers and high temperatures are common when you are unwell, which can result in excess sweating which bacteria will then linger over.
Wash these linens in warm water in the washing machine along with your regular washing detergent. To help disinfect the linens, add 1 cup of vinegar with 2-3 drops of tea tree oil to the fabric softener dispenser in your washing machine. Tea Tree Oil is a natural solution to disinfect laundry with significant antibacterial, anti-fungal, and antiseptic properties. Vinegar also acts as a natural disinfectant, killing germs, bacteria or mould present in the linens and removes soap residue. I like to use vinegar instead of fabric softener. Wash the following linens:
sheets
pillows
quilts/doona covers
towels
hand towels
However, I do tend to give the person who's sick a fresh towel and pillow case every day.
Tip
: Once the sickness has gone I wash the pillow inserts.  Pillows can go through the gentle cycle in the washing machine, I then lay pillows on top of my washing line to dry in the sunshine as this will disinfect them.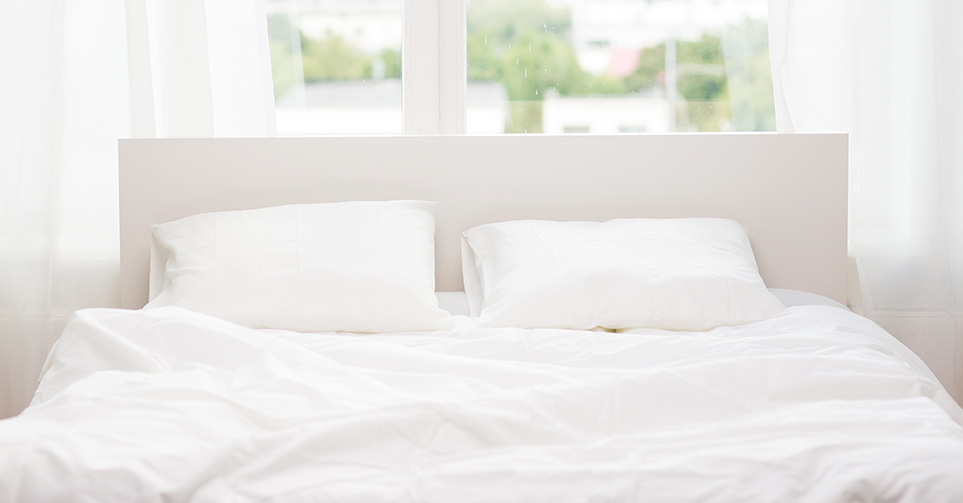 3. frequently touched places
Door handles, light switches, the remote control, fridge handle, the kettle and all those other areas that get touched often can get a build up of dirt and germs. Wipe over these surfaces with an 
antibacterial wipe
. My homemade  
antibacterial wipes
are ideal for this. 
4. STUFFED TEDDIES
Being sick is the time that the teddy bears become very well-loved by the kids, being held close to the chest to capture all germs from sneezes and coughs. I usually throw the soft toys and teddies into the wash along with the bed linens and hang on the washing line to dry. Add
Laundry Cleanser
to the wash to help kill bacteria. 
Tip
: 
UV from the sun kills bacteria quite effectively. Sunlight will reduce the overall amount of bacteria living on your fabrics, but it won't sterilise them.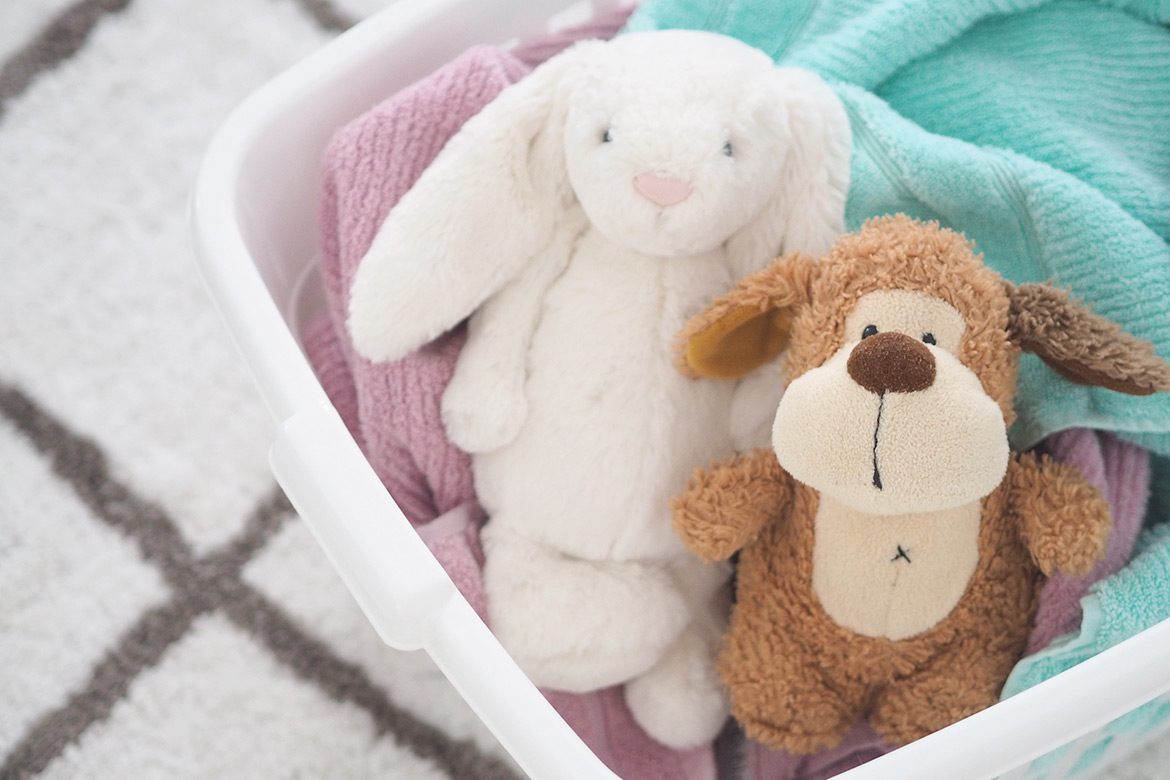 Tip
: 
With upset tummies and/or vomiting when unwell the loo room may have an unpleasant smell, freshen the room naturally by using a natural essential oil like Eucalyptus oil (I love Eucalyptus because of its antiseptic properties).
Simply add a few drops of your favourite oil to the inside of the cardboard toilet roll to freshen up the entire bathroom!
6. toothbrush
I haven't researched it completely, so I am unsure if germs left behind on your toothbrush after being sick will cause you to get sick again, however, I disinfect toothbrushes purely for my own peace of mind. Let the toothbrush soak in an antibacterial solution for a few hours – try any of the following methods:
a cup of vinegar;
a cup of mouthwash, or
10 drops of tea tree oil with a cup of water.
This will kill most bacteria and germs on the toothbrush.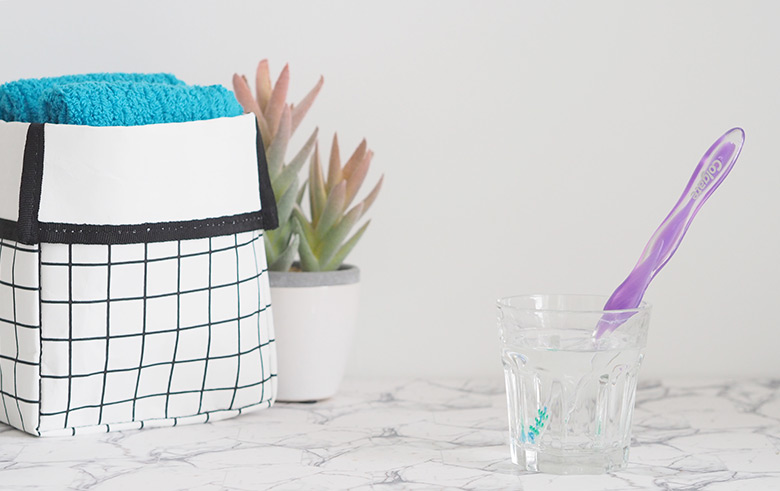 Tip
: 
If you have a little one who is biting on a teething ring, you could follow this step to clean the ring.
7. electronic devices
Phones, tablets and iPads over time get a build up of dirt and grime on the screens, outside and within the cases. You can only imagine the germs covering these devices, so it's important to give them a regular clean, especially after you have been sick. Follow 
this method
 to clean electronic devices.
8. loungeroom cushions and throws
For those who like to lay on the couch while unwell, you may need to consider cleaning cushions or throws that have used by somebody unwell, to wash away any remaining germs. Add Laundry Cleanser to the wash to help kill bacteria and dry in the sunshine. 
Tip
: 
Also consider using lavender oil in the vaporiser. It is well recognised for its ability to relieve nervous tension and sleeplessness, it will also provide temporary relief to headaches and will help you relax.
9. RUBBISH BINS
Spary your rubbish bins with vinegar to disinfect as they have been filled with germ-filled tissues.
Tip
: A
 few drops of Eucalyptus oil to a tissue will help clear a blocked nose.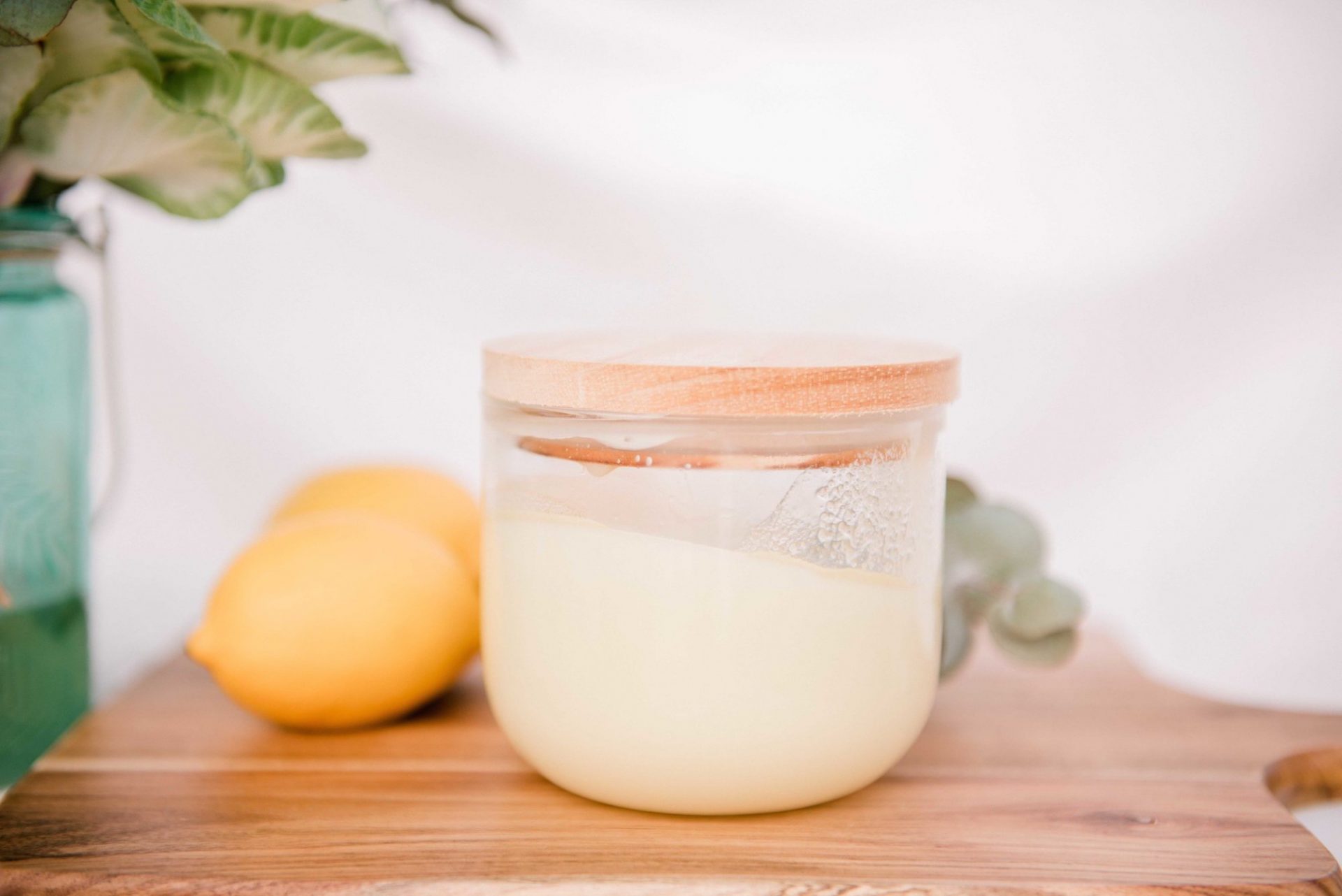 DIY COLD & FLU CHEST RUB RECIPE
An all-natural chest rub recipe that uses essential oils, making it delicate enough for the whole family and perfect for the upcoming cold and flu months. Continue Reading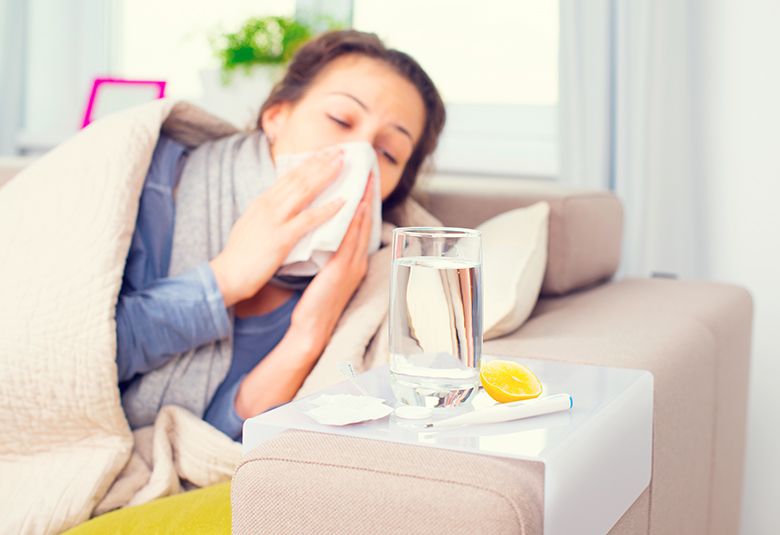 7 WAYS FOR MUM TO REST WHEN FEELING SICK
We mothers like to consider ourselves as tough. However, we are not invincible, and in the blink of an eye we can become run down and exhausted. Continue Reading