I love quick cleaning hacks that keep my home organised, clean and clutter-free, whilst also gifting me the time and energy for other important things in my life.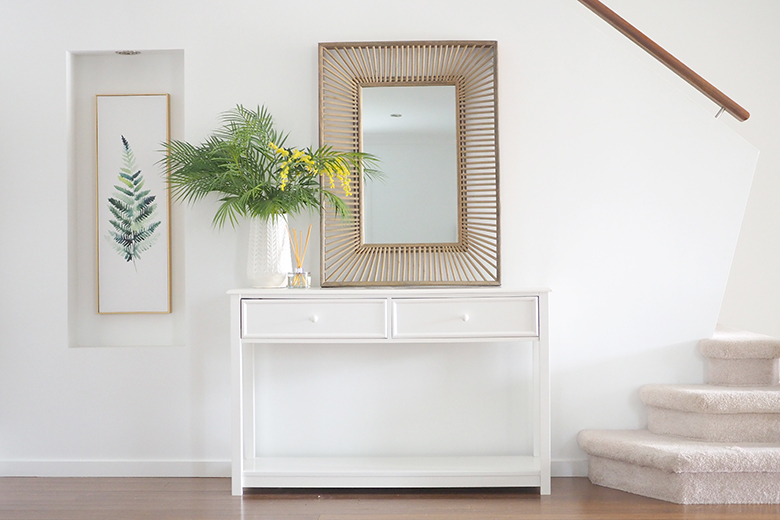 Shop: our range of wall mirrors here.
I always feel happier when my home is organised and tidy, but as a busy mum I understand that time is a very precious gift. Finding the time to keep my home (and my head!) clutter-free is something I have slowly perfected over the years by creating a daily routine of achievable tasks and clever little hacks – and today I want to share them with you! Here are my top 10 (super easy!) tips for breathing a little calmness into the chaos.
1. Leave the Dishes
They pile up daily. You clean them, dry them, and put them away, but they're back again the next day. It feels never ending. Why not forego two parts of this job by allowing them to air dry over night instead? I put mine away in the morning (or get the kids to) and it's usually done in the time it takes to boil the kettle. Also, did you know that tea towels that aren't washed regularly or left to dry between uses are likely harbouring bacteria and you don't want to wipe that all over your clean dishes.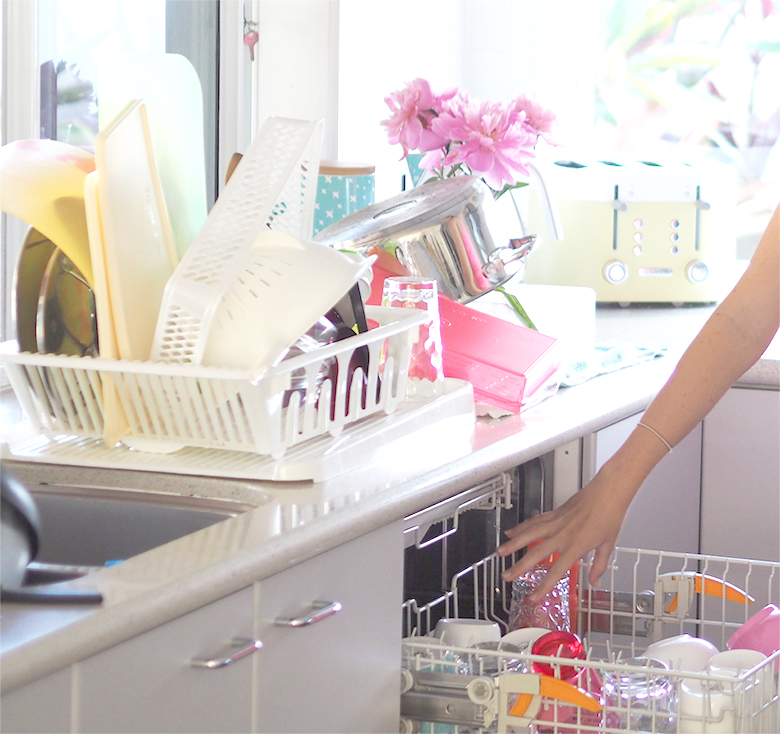 2. Send It Back Baskets
Things get moved around the house throughout the day, like from the kid's rooms to the lounge room. It happens, and it's inevitable. Having a 'go back' basket in each room however, makes it easy to keep this habit under wraps. Throughout the day any items that don't belong in that room can get popped into the 'go back' basket. It keeps the room looking tidy, and at the end of the day the kids can help sort these basket contents into their proper places.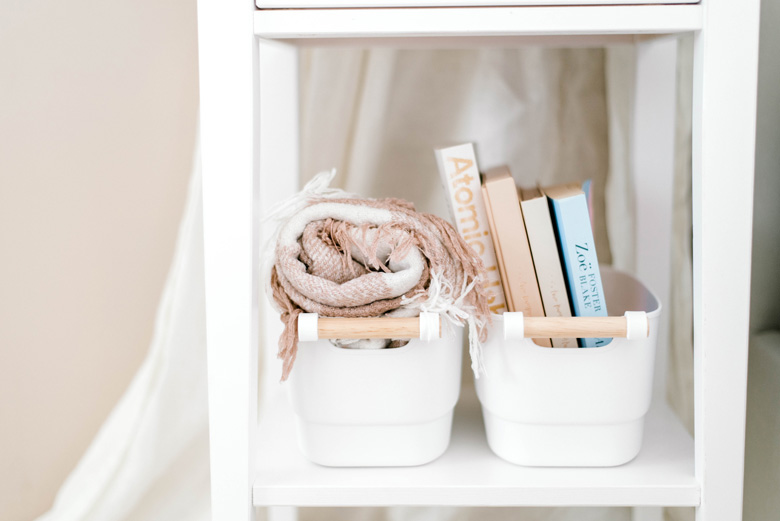 3. Bed Making Made Easy
Nobody likes folding sheets – I am pretty sure that's a fact. You can take this headache out of your linen laundry by stripping beds first thing in the morning, getting linens through the wash and onto the line, and then simply making the bed that evening with the clean fresh sheets from the washing line. No folding required!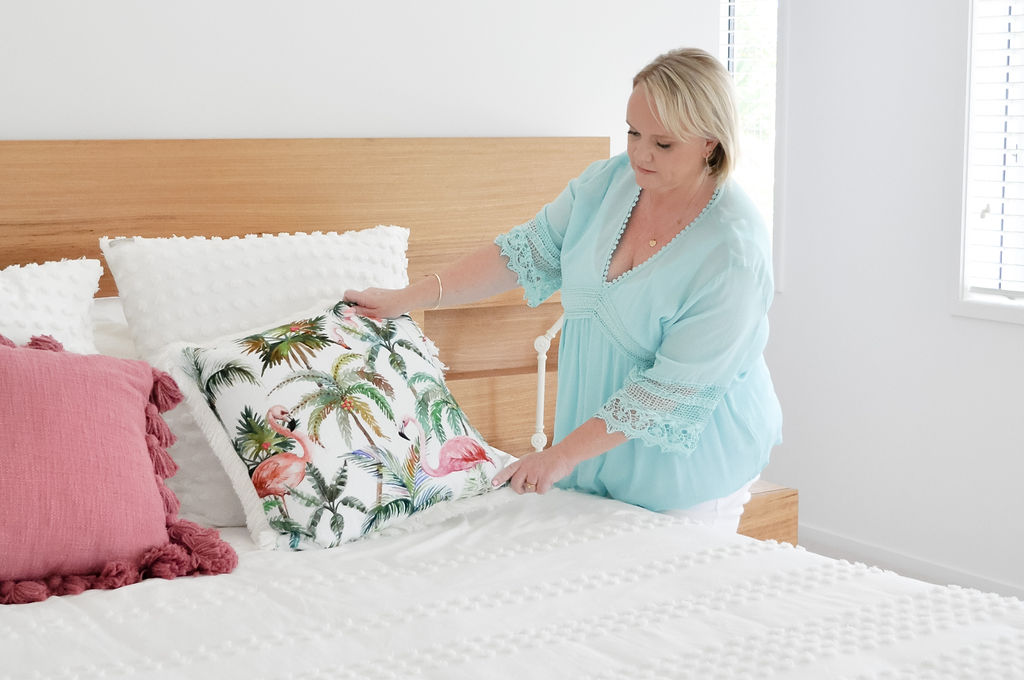 4. Delegate your floor cleaning
I'm not talking about getting the kids to do the vacuuming (although I wouldn't say no to that – lol!), I am talking about a robotic vacuum. I use my Neato Botvac D5 twice a week and it's a game-changer! I can create invisible barriers so it knows what areas to clean and what ones to avoid, but honestly I just tend to move the dog's water bowl and turn the edge up of my shaggy rug so it doesn't go over it.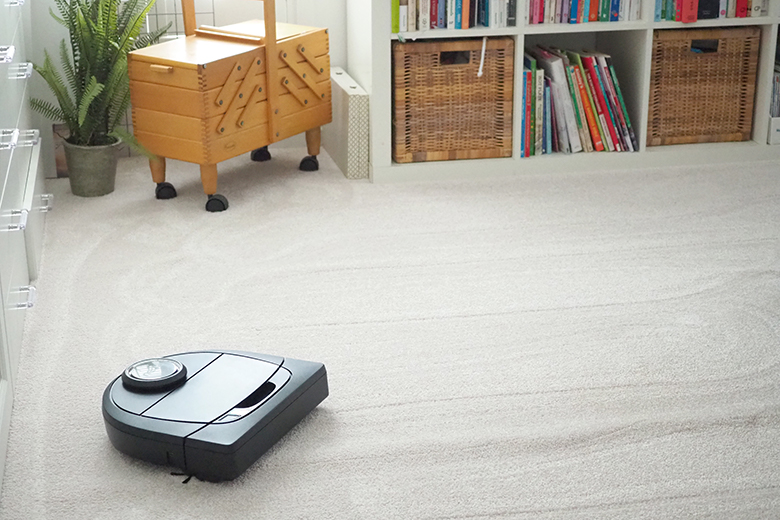 I set a timer for it to come on twice a week and it ends wherever it started from. I have two fur-babies who shed quite a bit of hair, but this robot vac keeps my floors spick and span.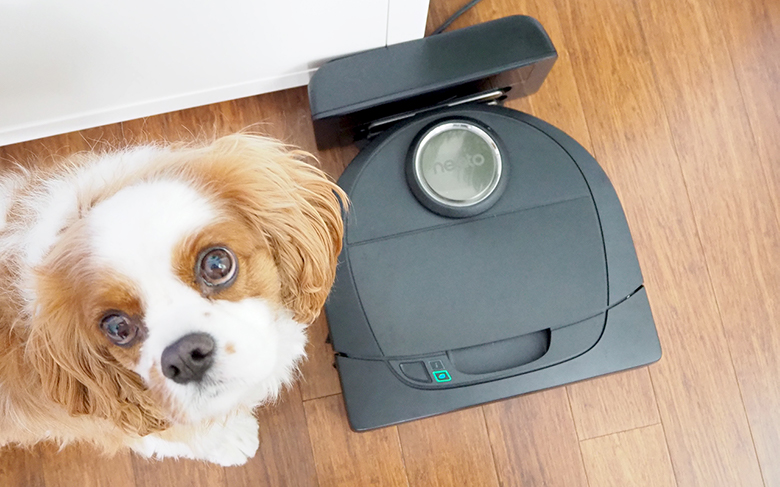 It literally picks up all the dog and cat hair! I just need to make sure I empty it after each use so that it's ready for next time.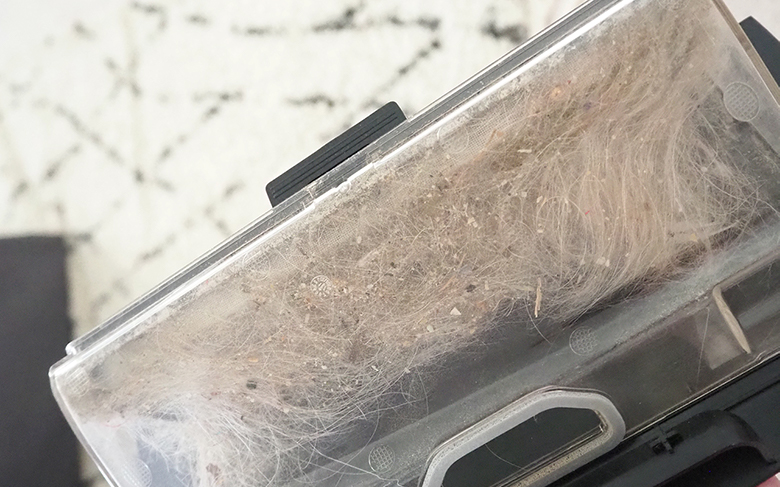 5. Spot Vac your high traffic areas
In addition to my robotic vac, I also like to use a powerful cordless vacuum cleaner (powerful being the operative word there!) that works well on carpet, tiles and timber. I use mine most days for a quick whip around the high traffic areas – like the dinner table, kitchen, hallway (our fur babies, Zoe and Millee shed quite a bit of hair). This keeps the house feeling fresh and tidy.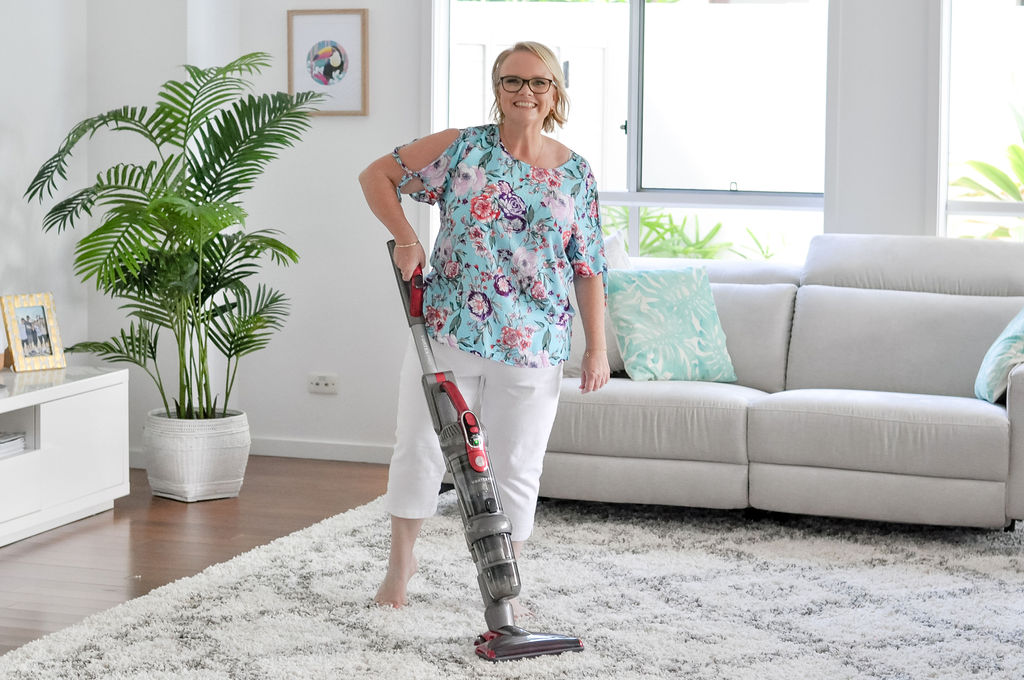 I've been using a stick-vac for a few years now and I like the variety of accessories it comes with. It's great for quickly going over fiddly spots like my couch (Zoe seems to like sleeping there too) which I do with the upholstery vacuum head.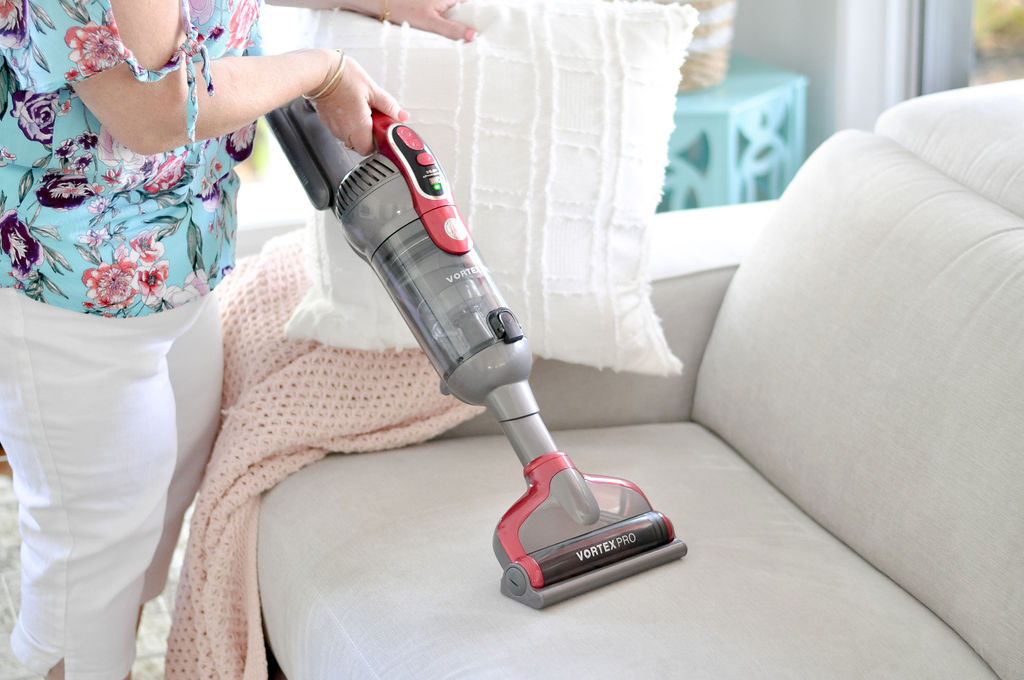 5. Give Toilet Scrubbing The Flush
I'm guessing I'm not the only one who dislikes scrubbing a dirty toilet. My advice? Give the toilet a quick brush each day, just using the clean water in the bottom of the loo to swish the entire toilet bowl. This will keep it relatively clean, and will prevent those set in stains (ew!) that we all dread contending with.
6. Wipe The Slate Clean
Keep cleaning wipes in every bathroom and in the kitchen for easy clean ups. You can make these yourself – see my recipe here – or purchase Alcohol Antibacterial Wipes like these ones (these are also great for keeping in your handbag). I give the benches a quick wipe down every morning. It takes one minute and keeps the room fresh, and smelling great. I have even taught my kids to do the same, which keeps their bathroom looking pretty clean too!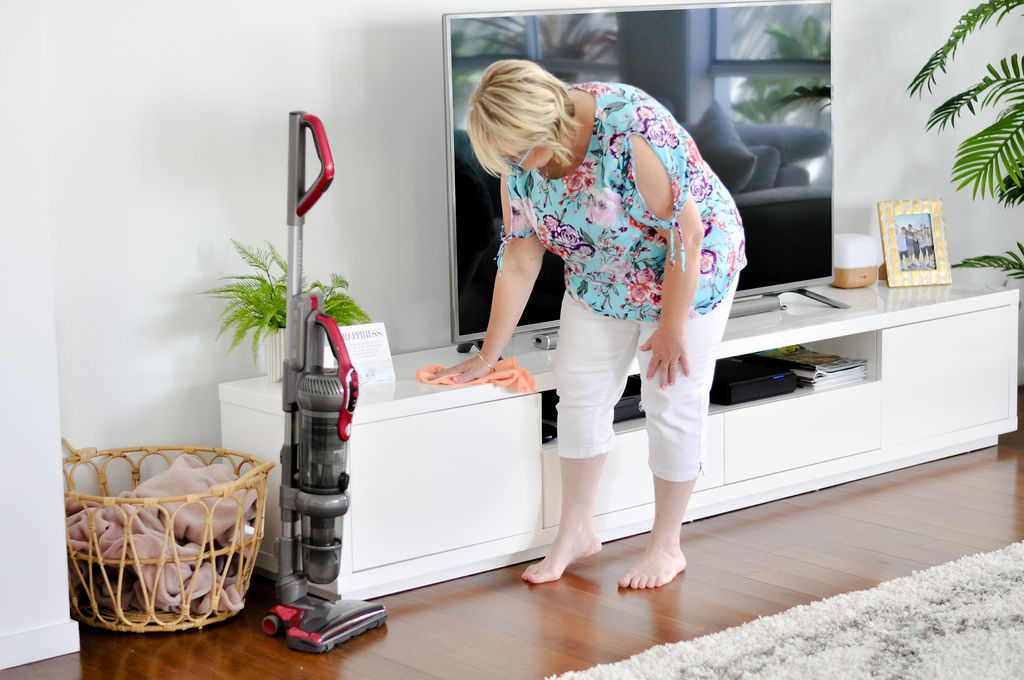 7. Cut back on washing laundry
Cut back on your every growing pile of laundry by re-wearing some items (particularly in the cooler months!). Jeans get more than one wear in my house, and every family member has an 'around the house' outfit on the go. This is an outfit that's worn after work or school when we're watching television, doing homework, or cooking dinner – and generally, this can be worn a few days running.
You can also cut back on your drying and ironing time by using these Organic Merino Wool Balls. They create air pockets in your dryer load which means quicker drying (saving you on your power bill), whilst also reducing the static and wrinkles in your clothing (meaning less ironing!).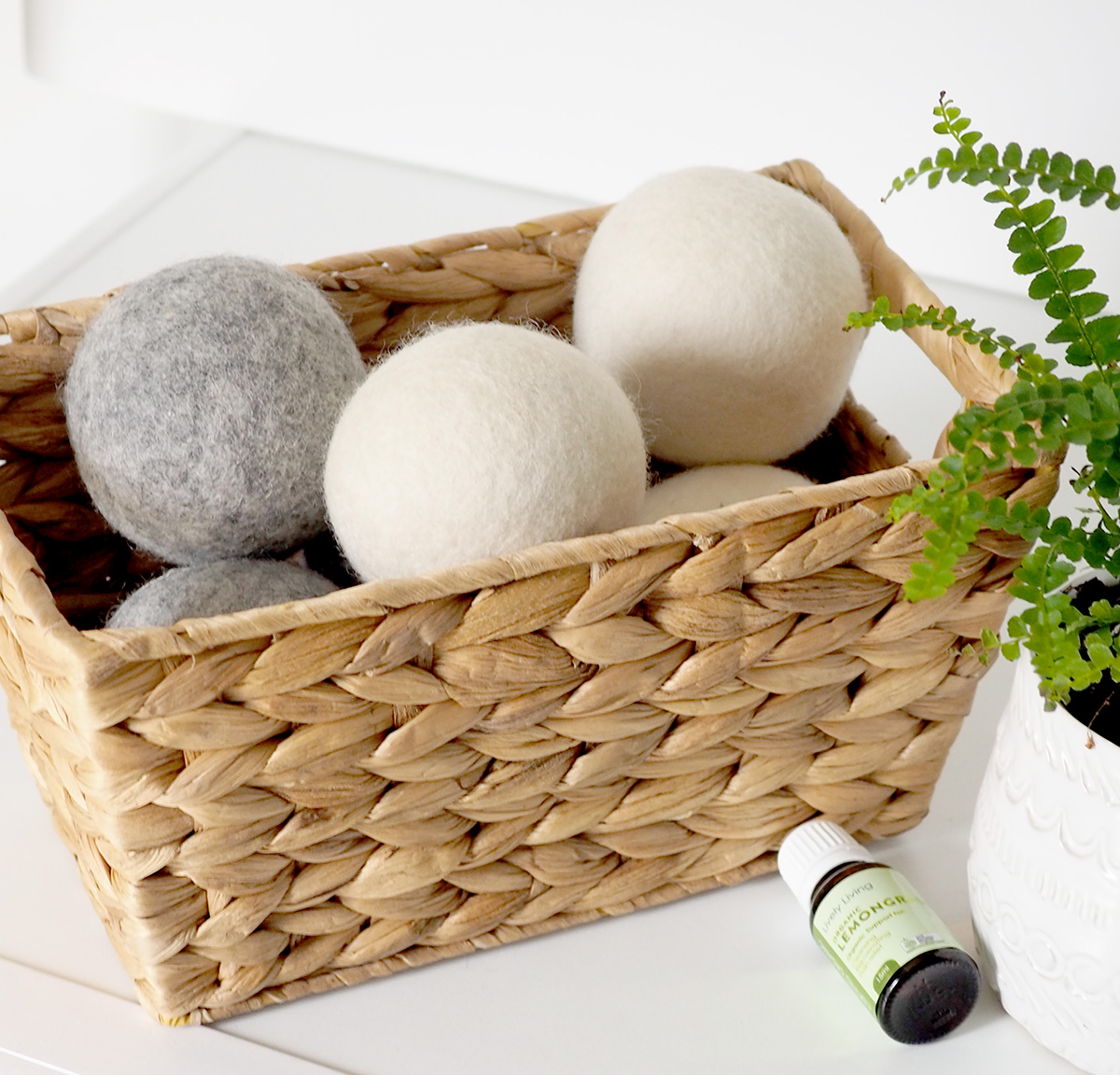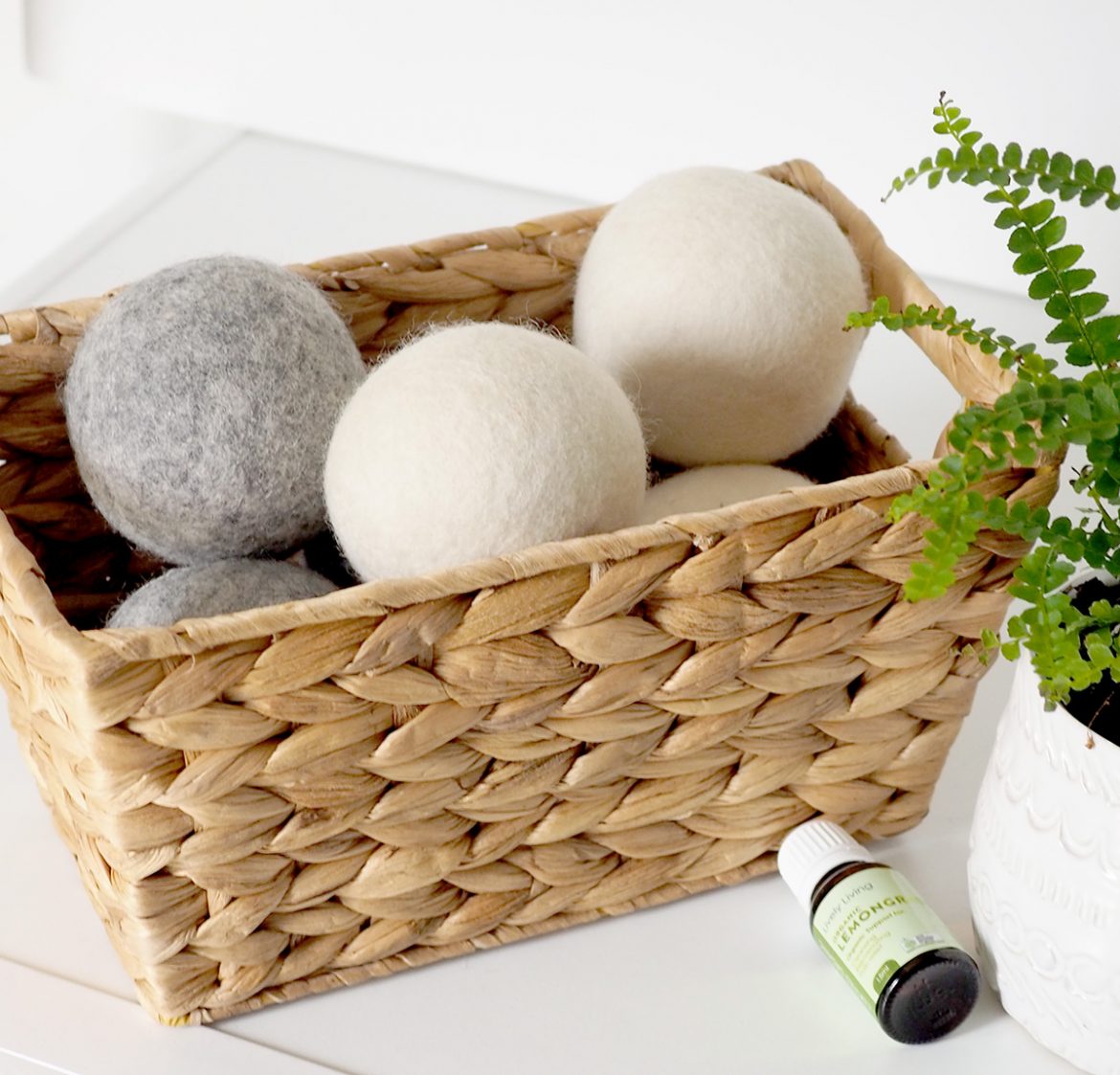 8. Step It Up
Minimise the dirty footprints in the house (there's no need to add mopping to your daily chores when a simple vac will do!), and create order at your front door by using a shoe rack. This will prevent that pile of shoes that forms at the entrance to your home, and helps keep all shoes organised together in one neat spot. Another added perk? Getting out of the house in the morning will be even quicker (no more "I can't find my shoes mum").
  READ MORE: Simple Organised Shoe Storage Idea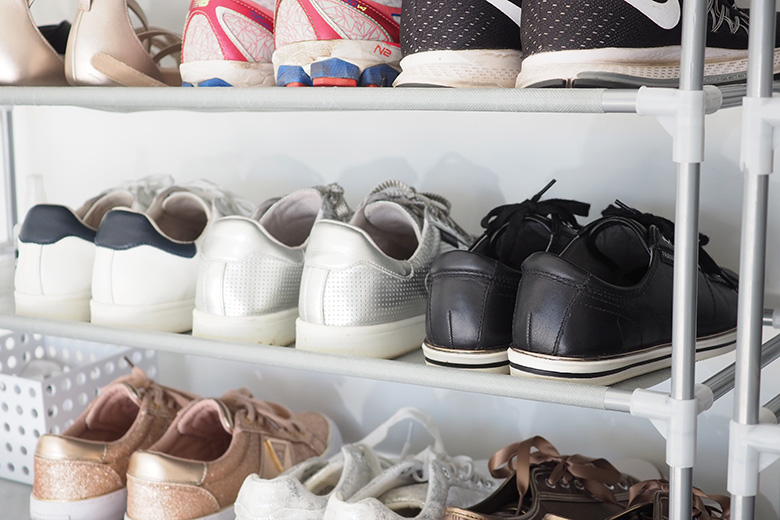 9. Goodbye Shower Scrubbing
There's nothing like cleaning yourself in the shower only to notice the glass which surrounds you has turned opaque from soap scum. Keeping a squeegee in the shower (like this one) and giving the glass a quick once over when you're done, will delay this build up of soap residue, and make your more thorough shower cleans a breeze.