Vinegar is a natural, inexpensive alternative to harsh commercial cleaners and can be used as a mild disinfectant which cuts through grease, a great de-scaler, and can clean glass and floors really well.  Reader Donna shares some of her tips and tricks for a chemical-free way to clean your home with vinegar.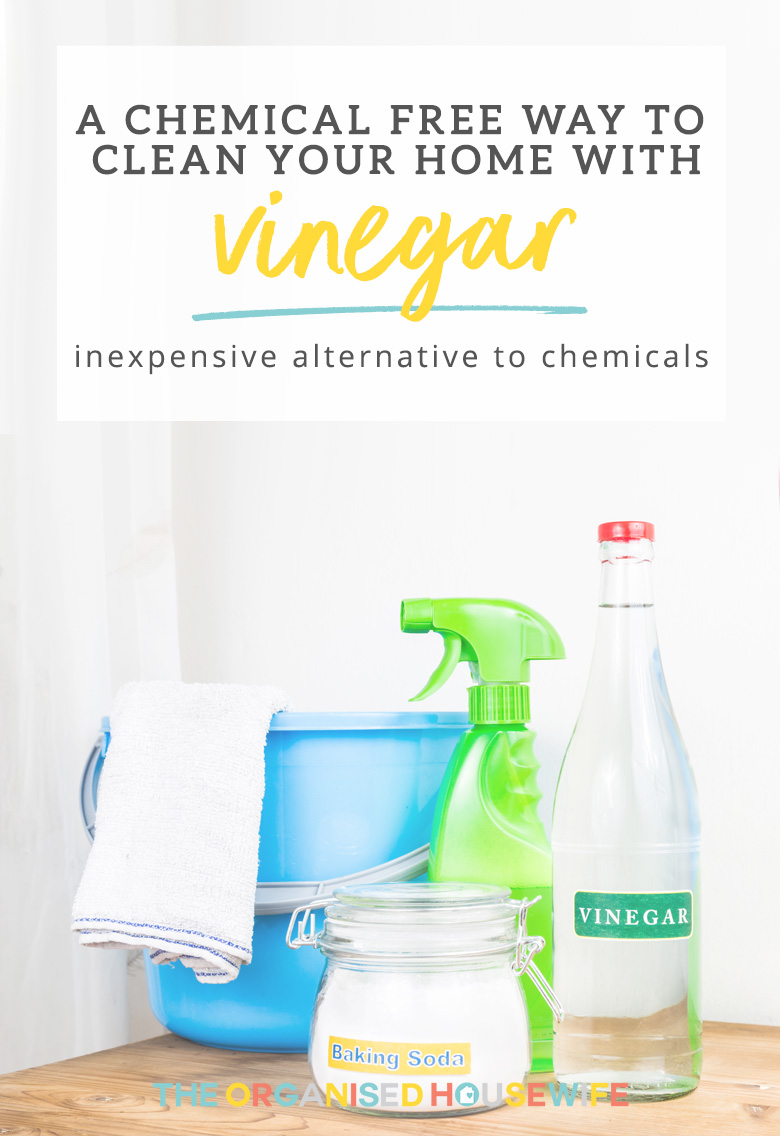 Vinegar does have a strong scent, however, don't be deterred by this as the odour does disappear within 30 seconds.  I use vinegar in most of my DIY Cleaning Recipes which you can find in my Homemade Cleaning Recipes eBook!

Remember the smell of vinegar will disappear within minutes.
I use vinegar in the rinse compartment of my washing machine, a great fabric softener and helps clean washing machine components every time I wash
I spray kitchen sink, tiles, bench tops, inside the microwave and inside and out of fridge and dishwasher. All sparkling clean.
I spray the outside of the toilet with the spray and use old face washers to wipe off and squirt with my vinegar filled drinking bottle, around the rim, wait 10mins, brush and flush
I spray the bathroom vanities with vinegar and wipe over with a microfibre cloth – sparkling. I also spray toothbrush heads at the same time once they have cleaned teeth.
I use approximately a cup in a bucket of hot water to wash tiled floors. After showering I grab the under bathroom sink spray and lightly spray the shower over and dry off.  Once a week I give it a good clean, mixing one cup vinegar and one cup dishwashing liquid in a spray bottle, spray the whole shower, leave a few minutes and wipe over with a microfibre cloth and rinse
I make my own "sugar soap", actually it's way better than sugar soap by mixing approximately one cup of vinegar and a good squirt of dishwashing liquid in a bucket, or if only half a bucket is required, then halve the measurement
I mainly use glass cleaning microfibre cloths for mirrors etc but also use a mix of approximately quarter spray bottle vinegar, top up a bit with water and a squirt of dishwashing liquid and top again with water, spray and wipe off with a paper towel or old face washers
Best ever weed killer. In a spray bottle funnel in approximately one eighth cup salt and half fill with vinegar, shake and fill to top with vinegar. You can literally add one to two drops dishwashing liquid to help adhere thoroughly. Some weeds die off within hours, the others go within days. Safe for you, animals and children.
How do you use vinegar in your home?
May 17, 2022

April 10, 2022

March 1, 2022