Have you ever washed your washing machine?  Sounds funny but it too collects a lot of dust, dirt and grime, therefore needing a regular clean to ensure your clothes are always clean and smelling fresh. Follow my tips below on how to clean your washing machine to improve its efficiency, remove mould, mildew and grime and any odours.
I clean my washing machine every 6 months.  It usually get's a build up of liquid soap in the centre and a good clean will prevent the softener dispenser clogging up.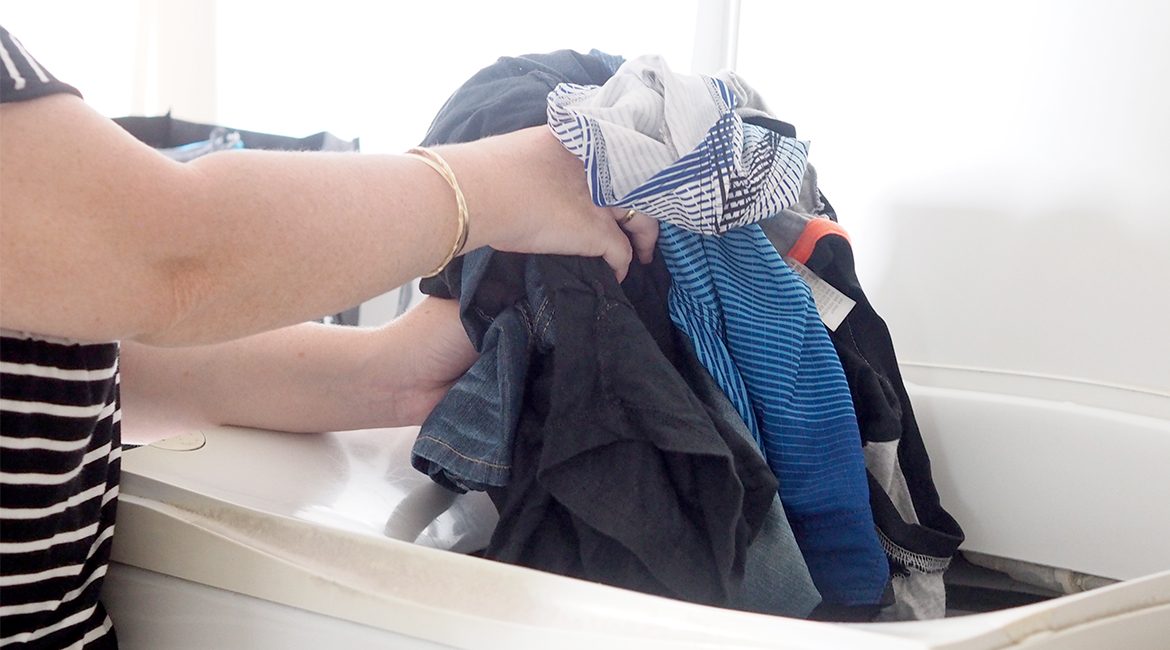 Many many years ago with an old washer I had to bring in the big guns our outdoor hose with the pressure of this it was able to clean away a lot of dirt build up rather easily, I found the old machine stored a lot of scale.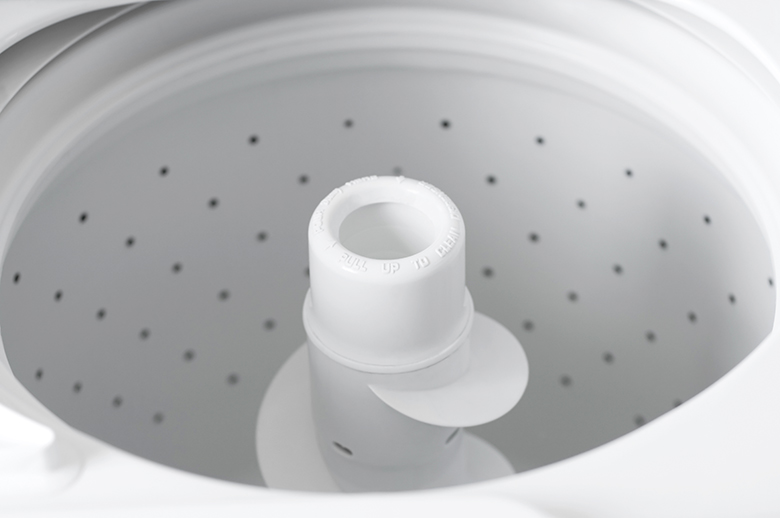 How to clean your washing machine
1. Soak the softener dispenser in warm water to help remove any soap scum.
2. While empty put washing machine through a hot temperature full cycle.  Add a good splash of vinegar (1 cup) as it fills.
3. As it is filling up use the water and a cloth to wipe:
Top of the washer
Lid
Outside body
Underneath of the lid
Rim of the washing machine
Top of the spinner
All nooks and cranny's you can find dirt and dust build up.
4. Clean and rinse softener dispenser, use a toothbrush to get into hard to reach places.
5. If build up does not disappear use a kitchen brush, brush away all the soap build up and repeat with another empty wash.
Use vinegar instead of fabric softener
Did you know you can use vinegar instead of fabric softener. Vinegar acts as a natural disinfectant, killing germs, bacteria or mould present in the linens and removes soap residue. It won't make the clothes smell like vinegar and the bonus is it's so cheap!!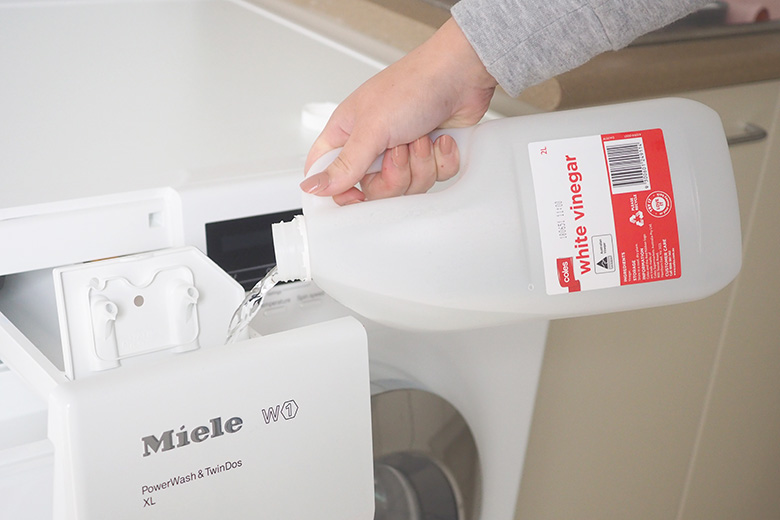 Removing Odours from the wash
It's a fact that some odours linger a little bit longer than others—especially when clothes are concerned. Sometimes putting your smelly clothes into the laundry doesn't always translate into stench-free clothing coming out. For clothes that come out smelling as clean as they look, add a few drops of Purify essential oil into the rinse cycle when doing laundry. Purify will help eliminate tough odours. Learn how to purchase essential oils here.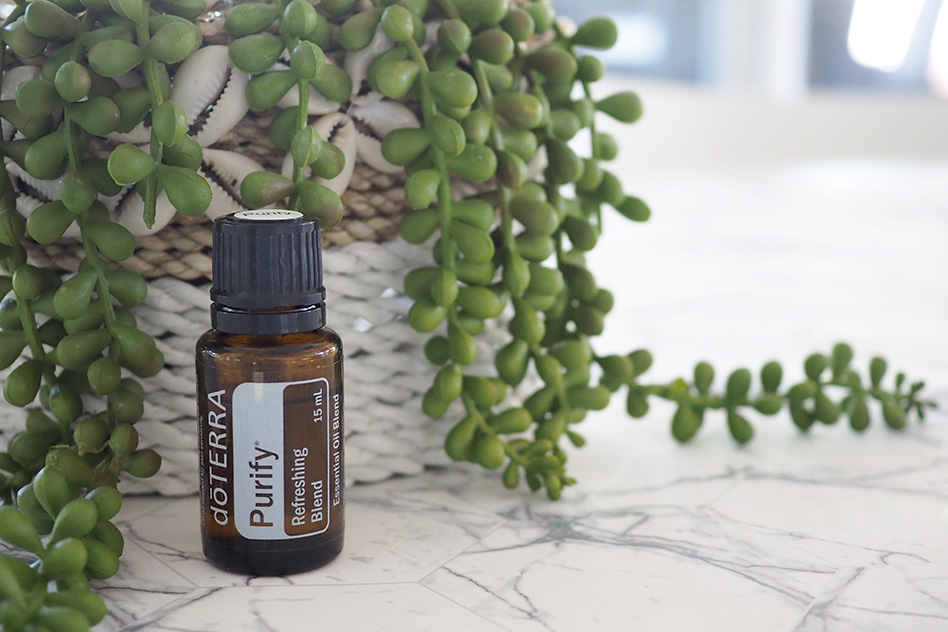 ---
You may also like to read: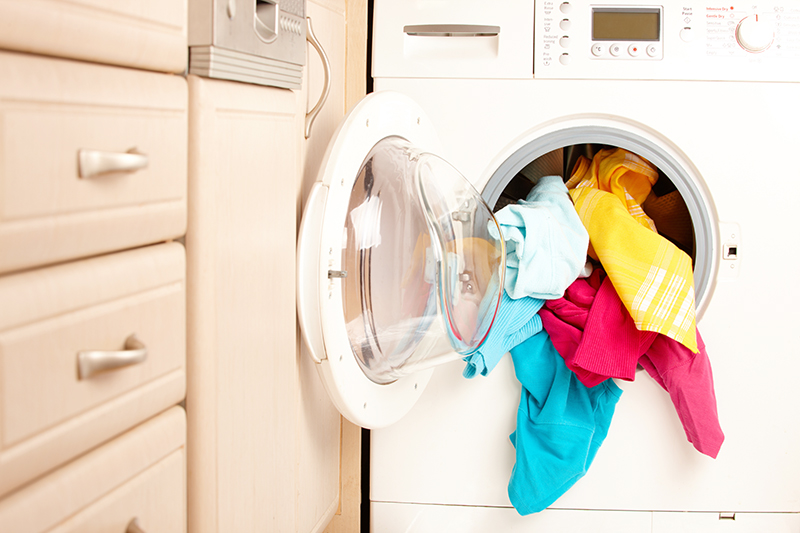 MY NEW SORTING CLEAN LAUNDRY ROUTINE – Now my kids are older, twins turned 13 yesterday, I have created a new laundry routine, a system to make it easier to sort clean clothes.