Cleaning the oven would have to be one of my least favourite jobs too.  But I love to bake and doing it in a clean oven is preferable. I am sensitive to harsh chemicals so I prefer to not use commercial oven cleaners which are always so potent.  I use my non-toxic method as outlined below.  Commercial cleaners may be a faster alternative, but I am okay with a little elbow grease to use my method.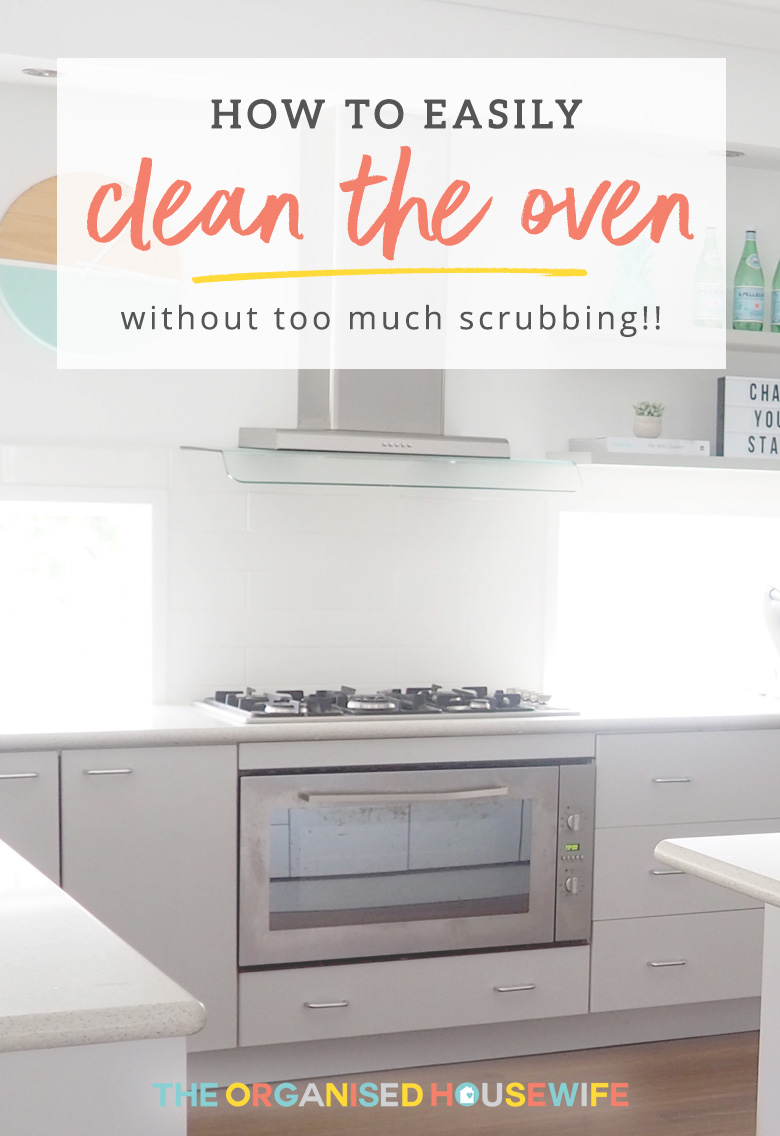 I use the following products to clean my oven, nothing too overpowering.
Bicarb Soda/Baking Soda
Spray bottle with vinegar
Lemon Essential Oil
Lime Essential Oil
Nappy-San or Sard Power Soaker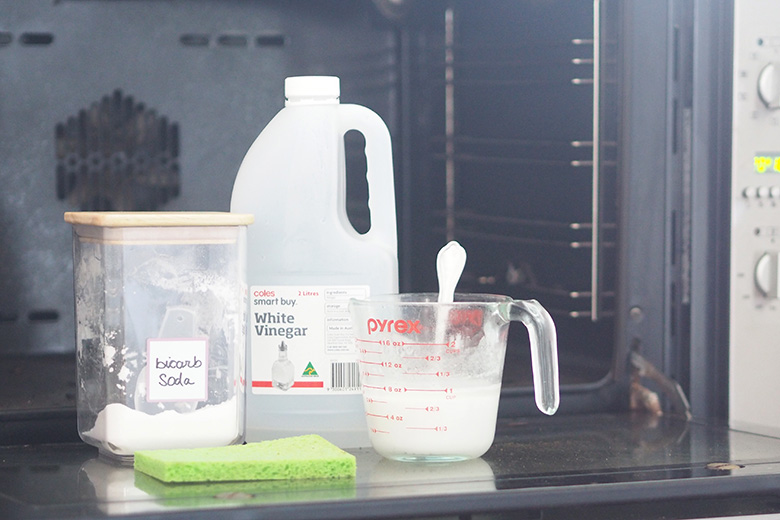 1. Soak the oven shelves
Place a few old towel or a sheet in your bathtub to help prevent scratching the tub. Place your shelves on top of the towel and sprinkle Nappy-San or Sard Power Soaker over top.  Fill bath with HOT water enough to cover the shelves.  Leave for approx a few hours or overnight to help loosen the grime.  Gently scrub the shelves.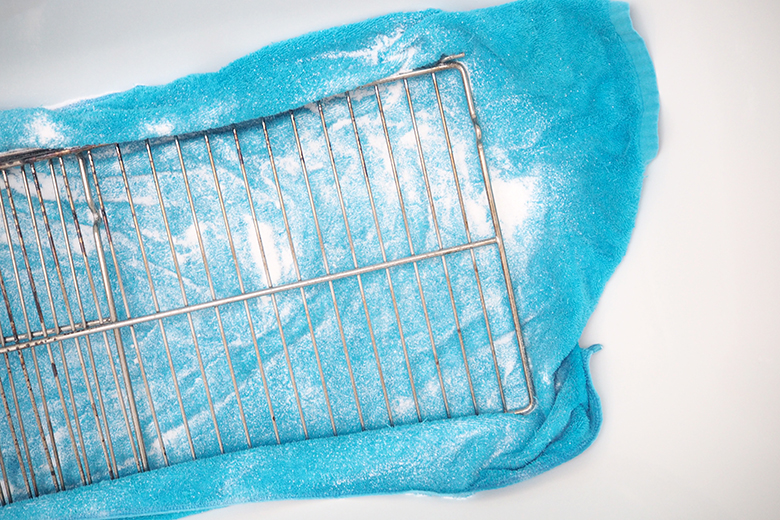 2. Remove baked-on food on the bottom of the oven
While the shelves are soaking sprinkle the base of the oven with bicarb soda.  Spray vinegar over the bicarb, this combination together will foam and help to make it easy to remove the caked on grime.  Allow to sit for several hours or overnight.  Wipe over with a cloth or non scratch scourer to remove the grime.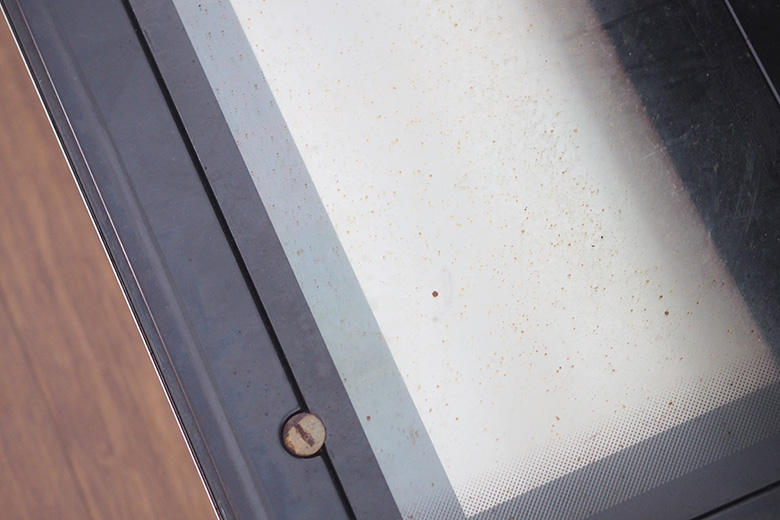 3. Clean the oven door
Add 1/2 cup of baking soda, 6 drops lemon essential oil and 6 drops lime essential oil to a small bowl, gradually adding water to make a thin paste.  You don't want it too thick as you want to smear it over the oven door.  Spread the mixture over the baked on grime on the door.  Allow to sit for several hours or overnight. Use a cloth or non scratch scourer to remove the grime.  I'd love a scrub free way of cleaning the oven glass but I do find it does need some elbow grease. Rinse with a damp cloth to reveal your sparkling clean oven door.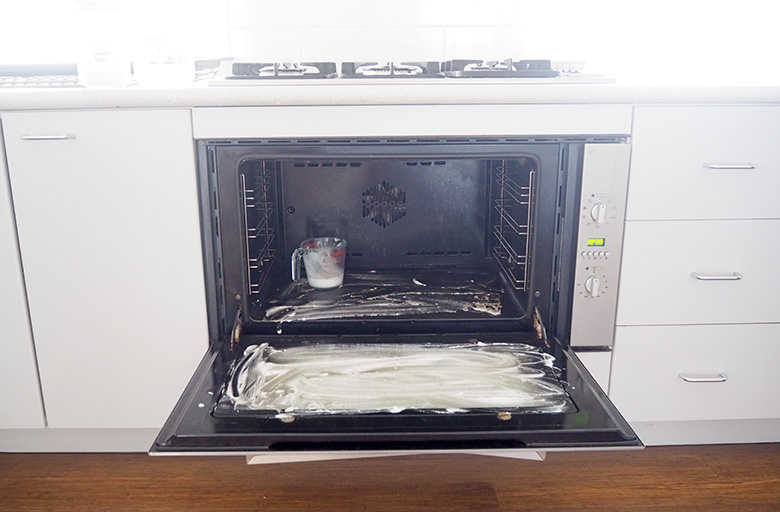 4. Clean the oven shelves
After the shelves have been soaking overnight, use a scourer to help remove any stubborn areas. This really isn't much effort at all, it should just fall off.  Then rinse the shelves with boiling water and dry.
5. Clean the stainless steel
Follow my tips here to make your stainless steel shine again!!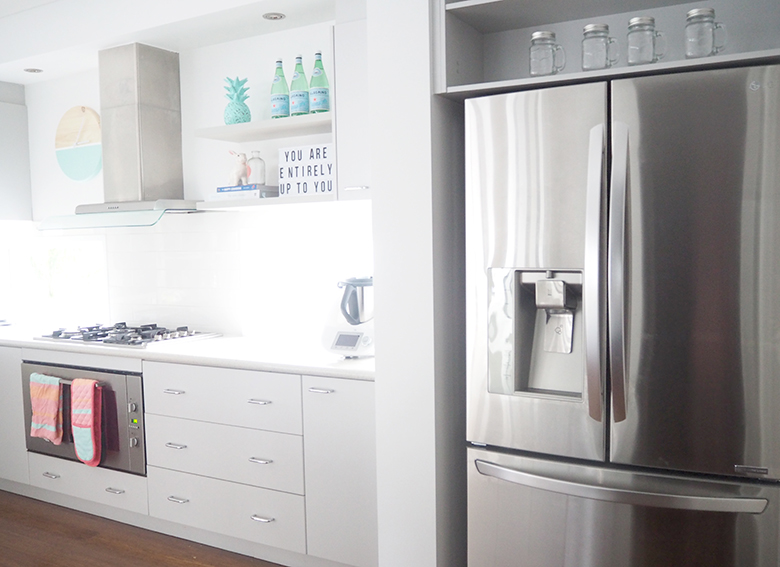 Do you have a super easy tip to clean your oven?