This post is sponsored by Dettol
I love my time in the shower, the hot water on my head and back relieves many aches and pains. However, my shower used to give me a beautiful even stream of water, but lately I have been getting a few drips, dribbles and random squirts which is just not enjoyable. You don't need to buy a new shower head it just needs a good clean!  Read further for tips on how to clean a shower head, removing the build up of mineral deposits which are clogging it up and affecting your water flow.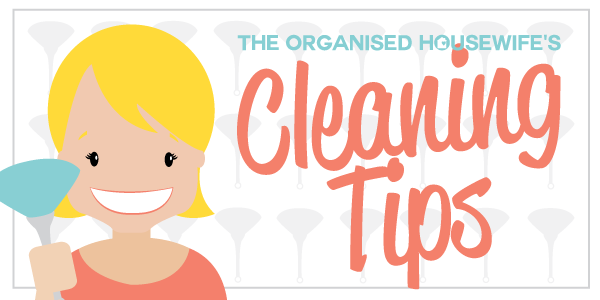 This weeks cleaning task:  
How to clean a shower head
Shower heads are prone to build up of mineral deposits, dust, dirt etc which affects the water pressure and spurts water out in all different directions.  Cleaning the shower head in your regular bathroom cleaning routine will help prevent the build up.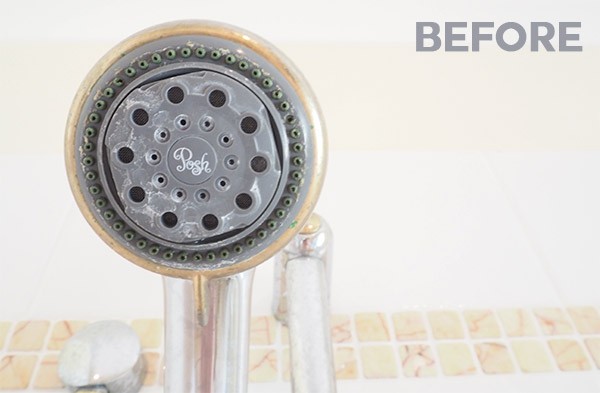 Use a cleaner like Dettol Healthy Clean Bathroom Rapid Foam.  The foam covers a large area and helps to dissolve soap scum and dirt buildup in the bathroom.  It works very quickly, hence the name 'rapid' foam, and kills 99.9% germs (E.coli and Staphylococcus aureus). Always read the label. Use only as directed.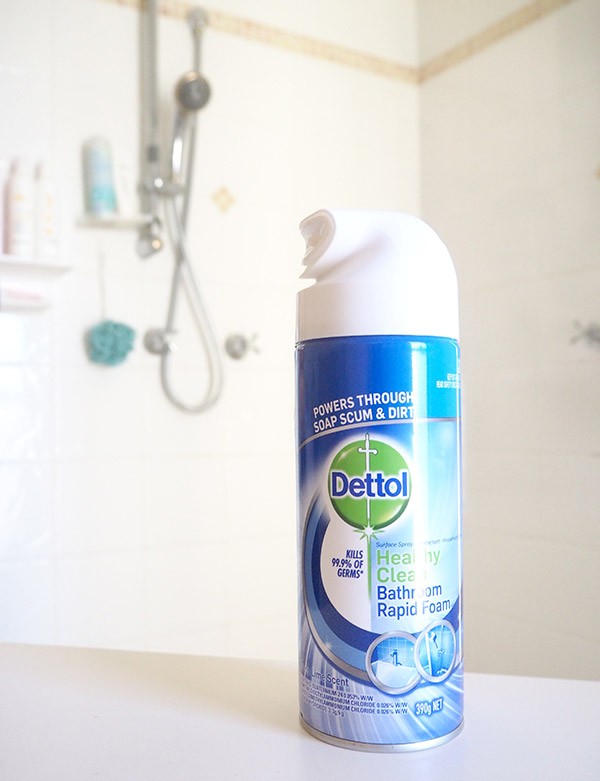 STEP 1 – Spray the cleaner on:
shower doors
tiles
chrome taps/fittings
and over the shower head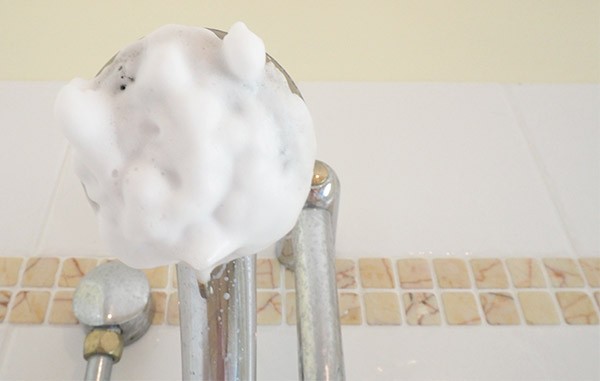 STEP 2 – Wait a few minutes to allow the foam to do its magic and help lift the soap scum and dirt. At this point I usually give the loo a clean (good time management) and when finished come back to the shower.
STEP 3 – Use a damp cloth to spread the foam over all surfaces in the shower, then rinse/wipe clean. No scrubbing was necessary to clean this shower head.  As good as new!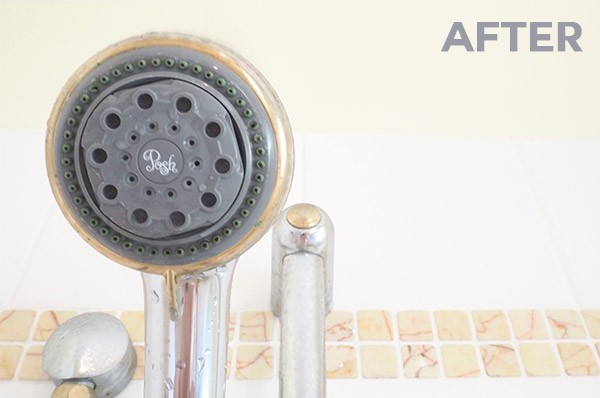 Removing stubborn soap scum from shower head
If your shower head hasn't been cleaned for some time you may have build up of soap scum and dirt inside the head, this can be difficult to remove.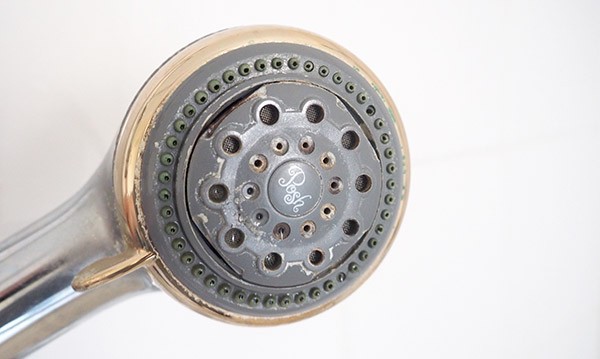 STEP 1 – Half fill a bag with vinegar, insert your shower head and tie with a rubber band (funnily enough I couldn't find one so I used a hair tie) and sit overnight.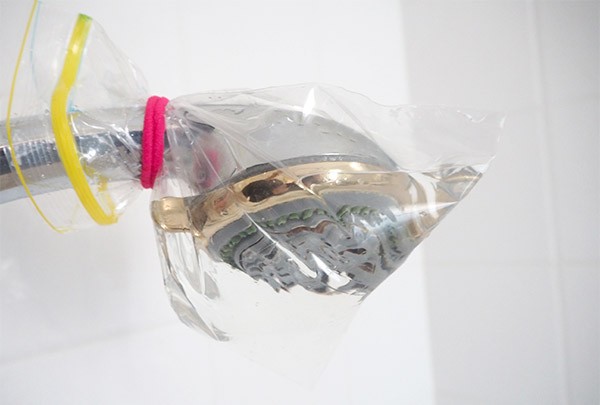 Use an old toothbrush to give a gentle scrub and remove any build up.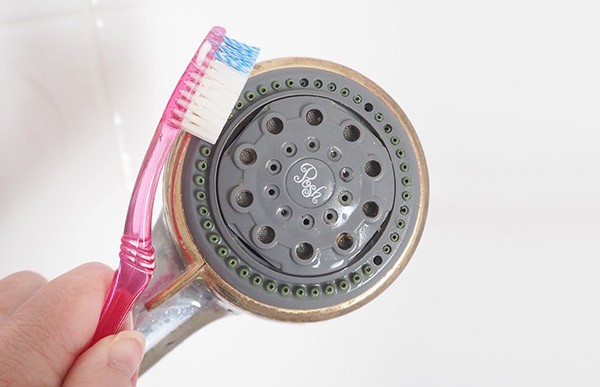 When was the last time you cleaned your shower head?
Follow along in the weekly cleaning series where I give you a task with steps on how to clean an area/item in your home.  Most of these tasks will be easy, from light switches to toys, towels to stinky shoes, cleaning many of the forgotten areas or things in your home.  View previous cleaning tasks here.
This post was coordinated by The Remarkables Group and run in accordance with my disclosure policy