Fingerprints, toothpaste splatter and streaks on a dirty mirror can be very irritating, but I have a very quick solution to help you have a beautifully clean mirror.  Continue reading for my tips on how to clean a mirror.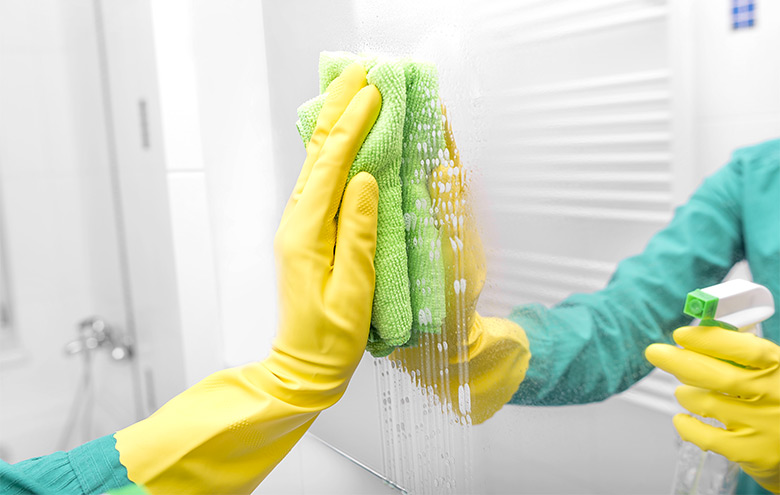 How to clean a Mirror
Use equal parts of the following:
Pour each into a spray bottle.  Use a paper towel or clean micro fibre cloth.
Spray the vinegar/water solution all over your mirror, a few squirts is plenty, you do not want to soak the mirror.
Fold your cloth in quarters, wipe the mirror from top to bottom in a zig zag motion.
Fold your cloth over to use a clean dry quarter, wipe again to buff.
Stand back and check that you have picked up all dirt and dust.
If you have stubborn streaks use pure white vinegar to remove the build up on the glass, then follow steps above.
Spray and wipe quickly (don't spray and walk away) to avoid dirtying the mirror further with water stains.