Essential Oils are one of natures antibacterial options for homemade cleaning recipes. I like using Essential Oils in my homemade cleaning products to reduce the number of chemicals used in the home and because they smell good too! Not only can they disinfect, purify and remove stains, but they make the house smell fabulously fresh too.
Some Essential Oils work better for cleaning than others. The Grapefruit Essential Oil is one of my favourite smells and I like to use it in my cleaners purely for the scent. But there are many other benefits within homemade cleaners. Here are my 3 Best Essential Oils for Chemical Free Cleaning, they will not only give your products a beautiful aroma, they'll also improve your homemade products cleansing properties.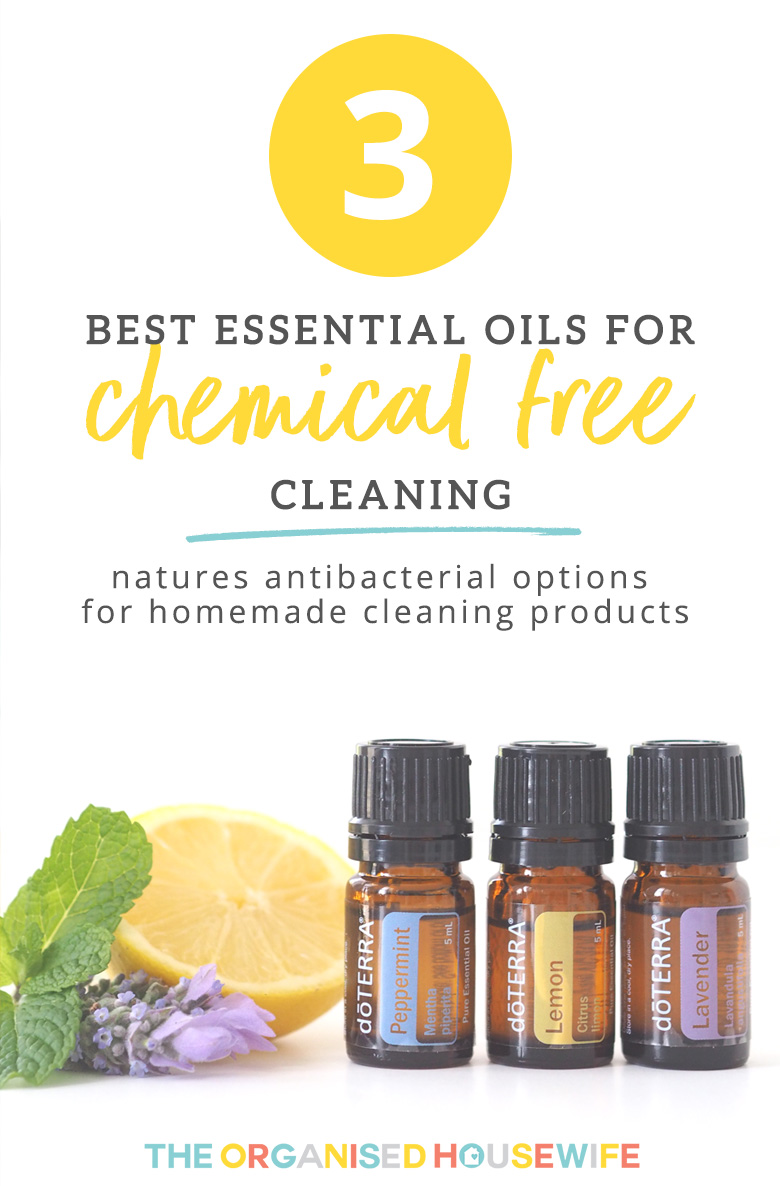 1. LEMON ESSENTIAL OIL
The top-selling doTERRA Essential Oil, Lemon has multiple benefits and uses. Lemon is a powerful cleansing agent that purifies the air and surfaces and can be used as a non-toxic cleaner throughout the home.
Steam clean microwave – fill a bowl with water, add 4 drops of lemon essential oil, microwave on high for 5 minutes, then wipe over with a cloth.
Furniture polish – simply add a few drops to olive oil to clean, protect, and shine wood finishes.
Use a cloth soaked in Lemon oil to preserve and protect your leather furniture and other leather surfaces or garments.
Lemon oil is a great remedy for the early stages of tarnish on silver and other metals.
Natural mould cleaner – 1 cup vinegar, 15 drops lemon essential oil and 15 drops tea tree essential oil. Do not rinse off the mixture, allow it to work away at the mould.
Keep spiders and bugs off ceiling cornices – wrap a cloth around the head of a broom, add a couple of drops of lemon oil onto the cloth. Use the broom head to clean away the cobwebs, wiping over the cornices to leave behind the lemon oil to deter them from returning.
fridge cleaner – view my recipe here.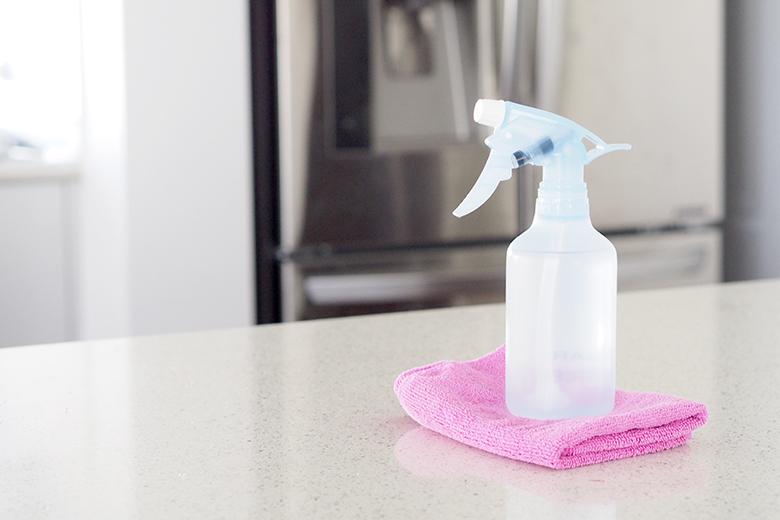 2. LAVENDER ESSENTIAL OIL
Lavender Essential Oils is best known for its relaxing and calming properties that promote sleep and ease feelings of tension (headaches) and anxiety, but it's also a valuable oil to have on hand for cleaning for its natural antibacterial properties.
Add a few drops of Lavender Essential Oil onto cotton balls and place in drawers, bins, closets or cupboards to deodorise and repel moths, plus keep your clothes smelling fresh.
One of my favourite uses for Lavender Oils is in my homemade antibacterial cleaning wipes.
Rub onto lightbulbs – in the daylight hours when the light bulbs are off and cool, place a few drops onto a cloth and wipe over your lightbulbs to help repel insects.
READ MORE: Lavender Essential Oil – Benefits and Remedies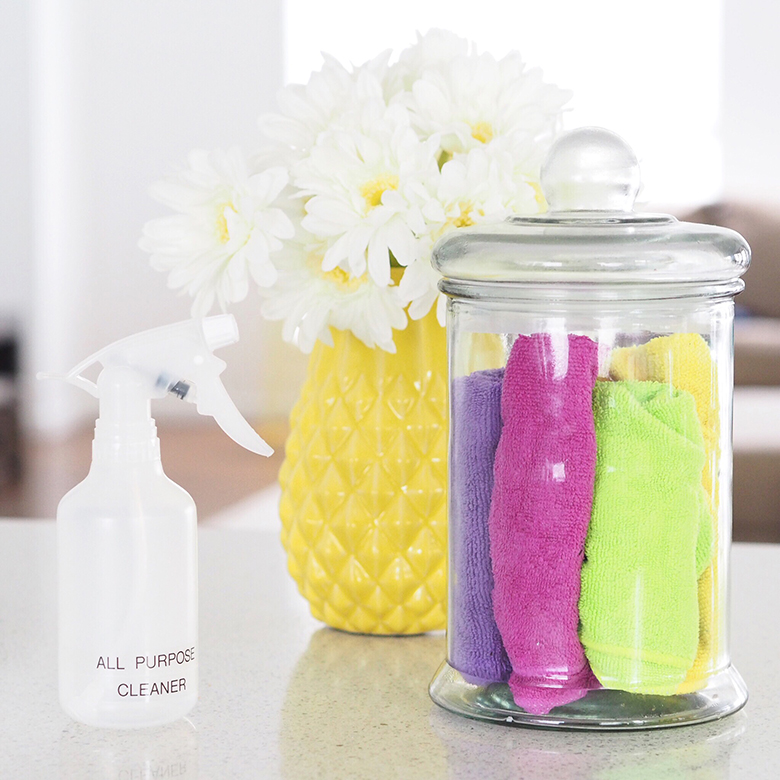 3. PEPPERMINT ESSENTIAL OIL
The strong scent and high menthol content of doTERRA's Peppermint Essential Oil also makes it one of the most popular oils. It has a fresh scent which is often associated with cleanliness and hygiene.
Deter insects such as ants, cockroaches etc – in a spray bottle add 10 to 15 drops of Peppermint Essential Oil to 1 cup of water.
Simple all purpose cleaner – in a spray bottle add 1/4 cup white vinegar, 15 drops Peppermint Oil, 15 drops Lemon Oil and fill with water. Great for the bathroom and kitchen surfaces.
READ MORE: Peppermint Essential Oil – Benefits and Remedies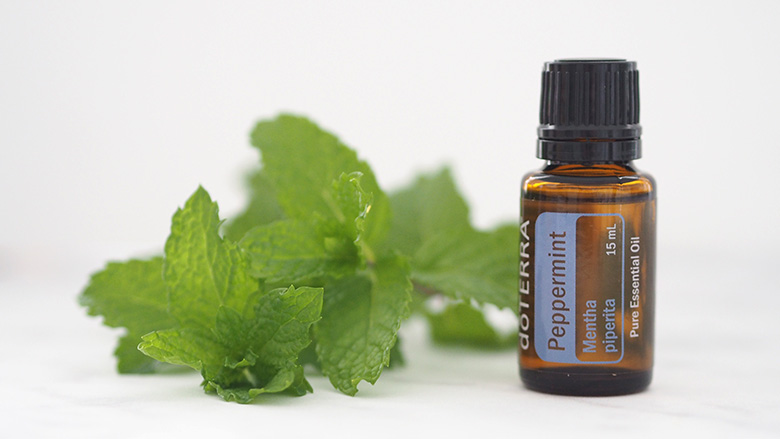 ---
DIY HOMEMADE CLEANING RECIPES EBOOK
This 28 page eBook includes practical Homemade Cleaning Recipes that you can make at home yourself, using products you more than likely already have in your pantry. There are recipes for cleaning the kitchen, bathroom, floors, carpets and more. Save money and reduce chemicals and toxins in your home by making your own cleaning products.
Available as an instant download from my shop here.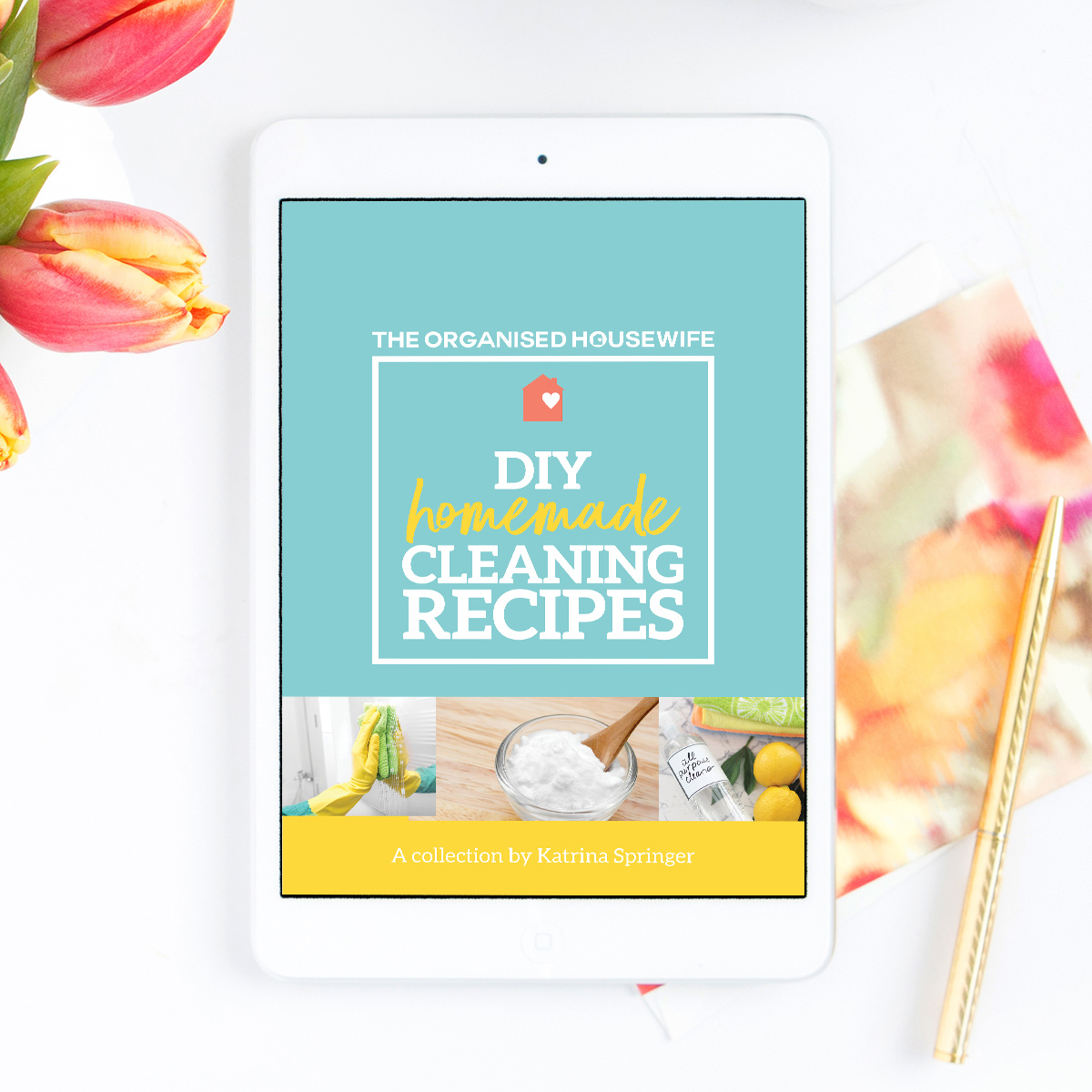 ---
HOW TO BUY THESE OILS?
These 3 Essential Oils are available in an introductory kit. Each of these oils can be used either aromatically in an aroma diffuser, topically, as a food flavouring or for cleaning. The Intro Kit contains a 5ml bottle of each of these three oils and comes presented in a gift box.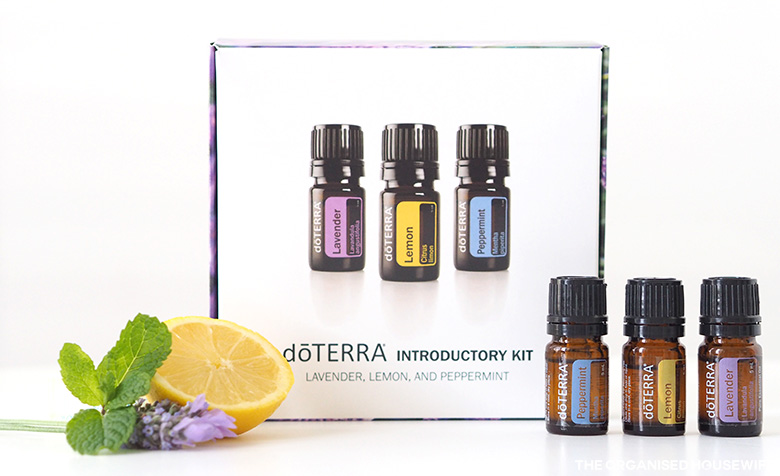 PURCHASE WHOLESALE 25% OFF – $26.50 + postage – Create a wholesale account. There's no minimum spend and there's never any obligation to make another purchase if you don't want to. You do NOT need to place an order every month or on-sell to friends or family, you simply get to save 25%. Click here to get 25% off.
PURCHASE FROM MY SHOP – $35.33 RRP + postage. This offer is available for a limited time as I don't normally sell oils in my shop, but going to trial how this offer goes. Purchase from my shop here.


What is your favourite essential oil for cleaning?
*These statements have not been evaluated by the Food and Drug Administration. This product is not intended to diagnose, treat, cure, or prevent any disease.