Do you have way too many 'things' cluttering up your kitchen?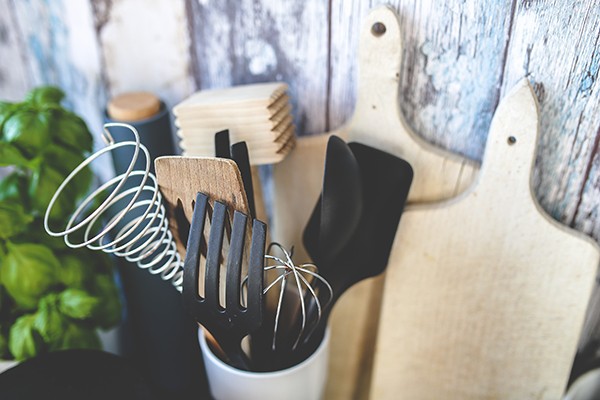 Do you have:
crockery that you haven't used for years
mismatched mugs or cups
Lids in the Tupperware cupboard that have no 'mates'
A few too many utensils that you haven't used for over 12 months
Appliances that are rarely used
Used batteries
Too many cookbooks
Cleaning supplies that don't get used
I put this challenge to you: throw away 10 things cluttering your kitchen.
Here's what I have thrown out recently, I love decluttering. (Note: Throw away = give to charity, sell or put in bin.)
Kids old cutlery, upgraded to big peoples forks
Old wooden skewers
Appliance – milkshake maker
Small slow cooker which I replaced with a banquet size
Containers that I haven't used for years
Old Cookbooks – I love my online sites now
Expired Medicines
Old potato masher, double up (love my Tupperware one, which I was sad to hear has been discontinued)
Tongs, I had 1 too many
Rock melon scoop which I haven't used within the last 12 months.
Comment below letting me know what you have thrown away. You may find that it's hard to stop at 10!