It's week 52 of my Declutter 52 Things in 52 Weeks Challenge. If you haven't signed up yet, join me today as I help you remove all those things in your home you no longer need or use.
Christmas is over and it's time to pack away the Christmas decorations, festive furnishings, ornaments, and Christmas decor. Whilst it may be tempting to simply stuff all your tinsel and shiny Christmas bits and bobs in a box at the back of the cupboard, I urge you to take this time to do a thorough declutter of your Christmas decor. Trust me, if you take the time now to sort through your Christmas items and store the pieces you love in a practical and organised way, you will thank yourself come next December.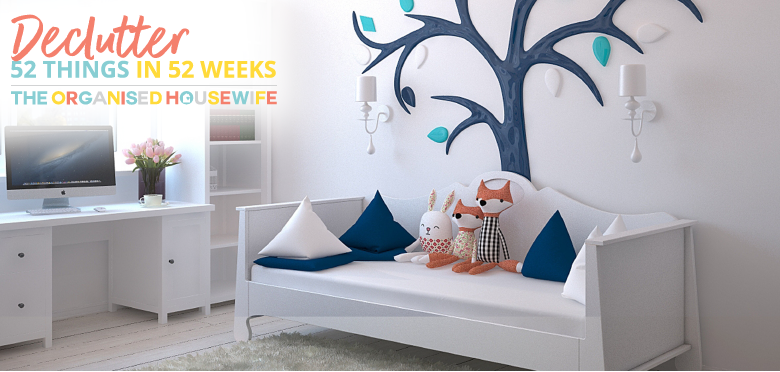 The Declutter 52 things in 52 Week Challenge is completely FREE! I publish a new task on the blog each Wednesday. Sign up to my daily emails so you don't miss when the next task is live. Alternatively, visit the blog each Wednesday to see the latest task.
Please share a photo of your space each week on Instagram using hashtag #declutter52 and tag @theorganisedhousewife
---
Decluttering Task #52
Christmas Decor
Every Christmas my collection of Christmas decor seems to grow. I pick up new festive tablecloths, Christmas ornaments and decorations. Some pieces stand the test of time, whilst others only have a few years of life in them. I always make a point of decluttering these items before I pack them away – there is no point storing things for a year that I know I will replace come next Christmas.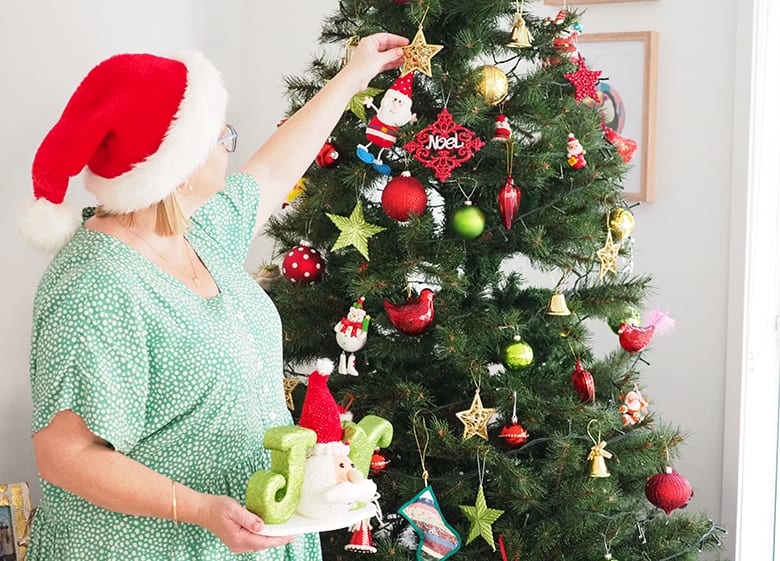 TODAY'S TASK: PURGE AS MANY CHRISTMAS DECOR ITEMS AS YOU CAN
Note: My definition of purge – sell, donate, repurpose or throw away items as you see fit
Look at how you store your Christmas decor and see what storage solutions aren't working.
Remove all your Christmas themed decor from your home, grouping like items together.
Keep items that have sentimental significance to you unless they are damaged or unsightly, in which case consider taking a photograph to remember them and purge.
Determine what items you didn't use this Christmas and consider purging them.
Purge any broken unfixable Christmas ornaments or festive linen that appears worn.
Add any new storage products needed to help keep your Christmas decor organised. I would recommend using clear airtight containers so that you can easily see the contents, whilst ensuring they stay dry and dust free.
Place your boxes of Christmas decor somewhere they won't get in the way over the next 12 months, such as the top or back of a cupboard, or in the garden shed.
TIP: After Christmas is a great time to pick up heavily reduced Christmas decorations. Consider purging old worn Christmas decorations now and packing fresh new (and heavily discounted!) ones in your storage boxes ready for next year.
By purging your old worn Christmas decor you'll make even more room for adorable new pieces like this seriously cute 'Dachshund Through The Snow' pillow!
  SHOP: these Dachshund Through The Snow Pillowcases here.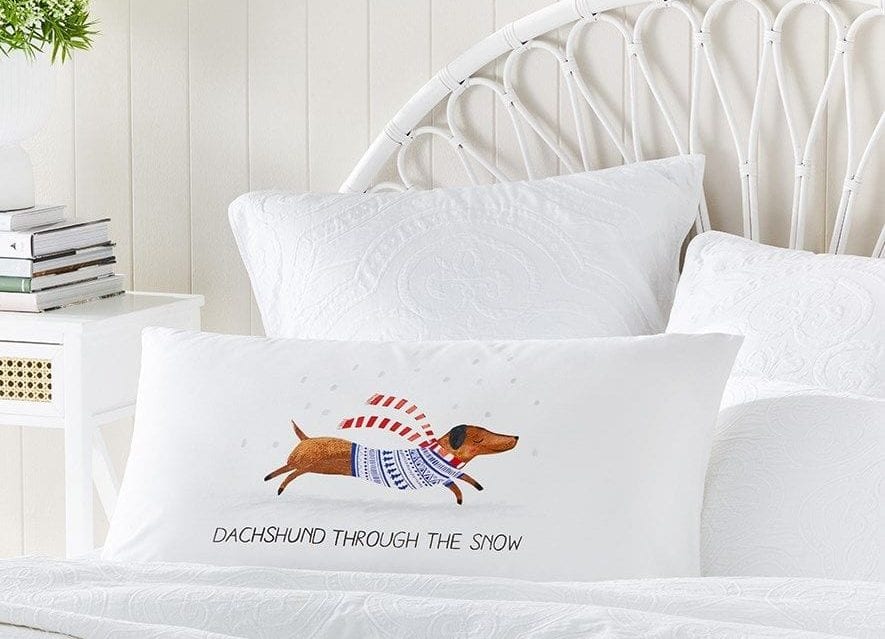 How many items have you been able to purge today?