It's week 44 of my Declutter 52 Things in 52 Weeks Challenge. If you haven't signed up yet, join me today as I help you remove all those things in your home you no longer need or use.
Christmas is just around the corner, and with it comes more toys! Even if you decide to limit the amount of toys you gift your children this Christmas, you know those new toys will find a way into your home – be it via the Grandparents, friends at school, or a gift voucher. This is why now is a great time to declutter your kid's toy collection, and you may even get a few ideas of what to add to your Christmas gift list.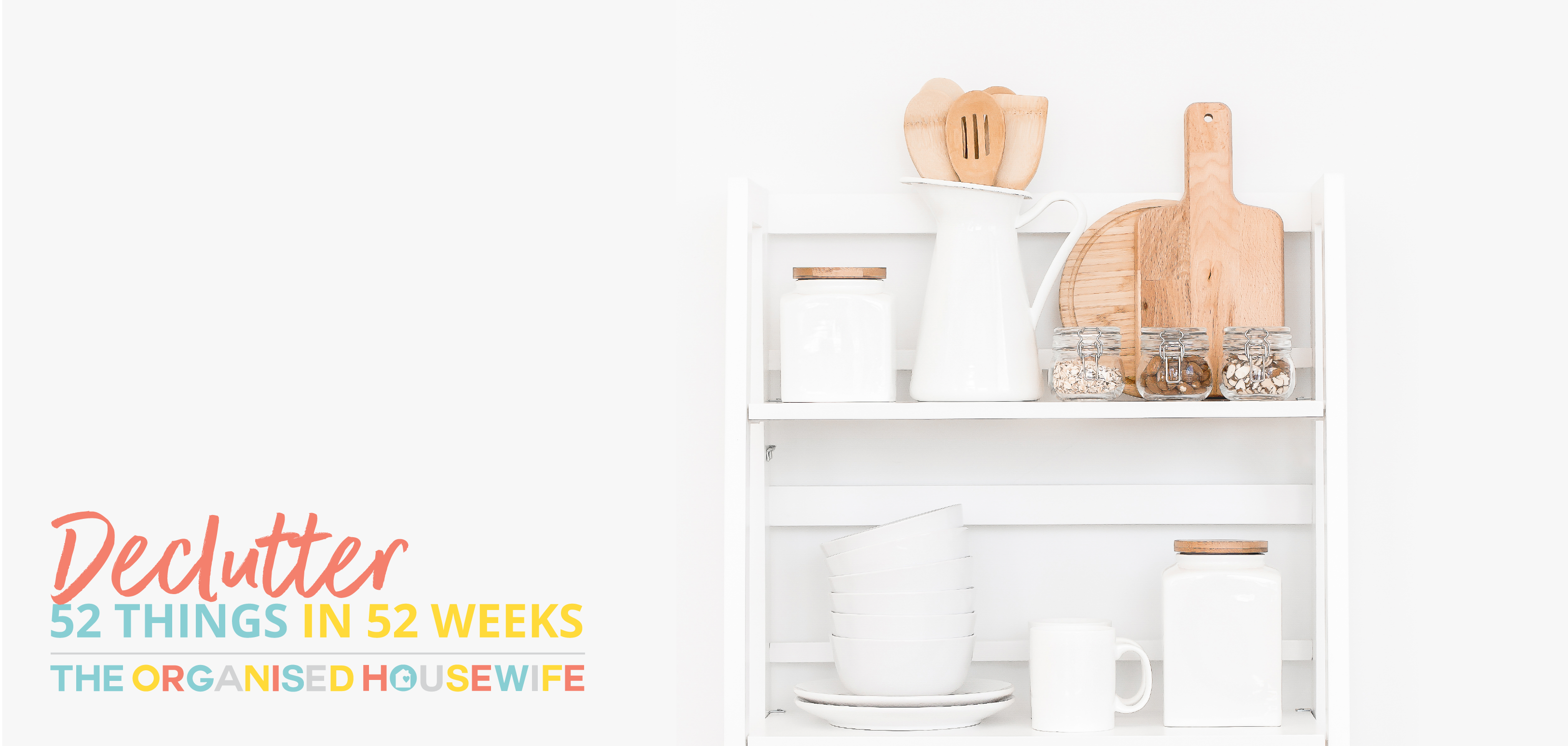 The Declutter 52 things in 52 Week Challenge is completely FREE! I publish a new task on the blog each Wednesday. Sign up to my daily emails so you don't miss when the next task is live. Alternatively, visit the blog each Wednesday to see the latest task.
Please share a photo of your space each week on Instagram using hashtag #declutter52 and tag @theorganisedhousewife
---
Decluttering Task #44
Kids Toys
Creating a system for your kids toys will help you reduce clutter, whilst also keeping your children engaged and interested in their toys. When my children were young I used to have a communal space in the living room where all shared toys and books were kept, and then personal toys were kept in their room.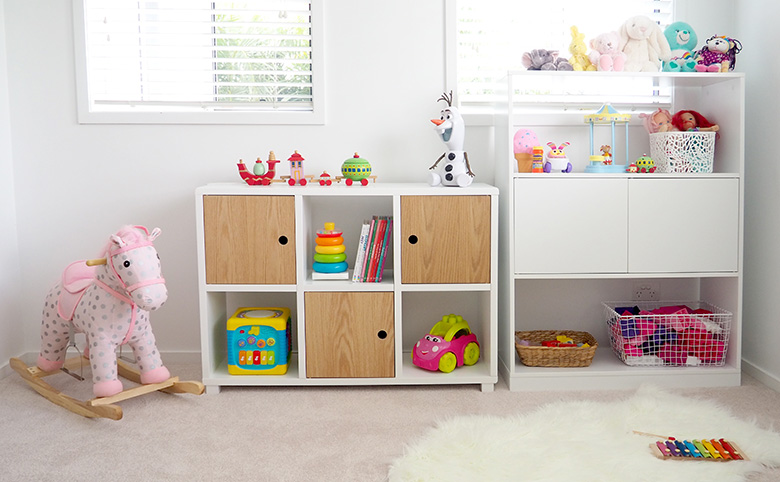 TODAY'S TASK: PURGE AS MANY TOYS AS YOU CAN
Note: My definition of purge – sell, donate, repurpose or throw away items as you see fit
Look at your kids toys and see what storage solutions aren't working.
Remove all the toys from their room/playroom, grouping like items together.
Determine what items you haven't used in over 12 months and consider purging them.
Purge toys that are broken and can't be fixed, have piece missing that can't be replaced, that haven't been played with all year, and those that the kids have outgrown.
TIP: With Christmas coming up it's a great time of year to donate toys that are in good working order, but that your children have grown out of. By the same token if you're looking for new toys this Christmas, make sure you check out your local charity shop.
Add any new and/or your current storage products to your child's bedroom or playroom to help you keep it organised.
Place items they don't use often towards the back, or if you have excess toys store some elsewhere and start a rotation system.
TIP: By grouping similar toys together and storing them in containers with lids, you can easily rotate the toys so that your kid get a good variety. I liked to use shallow containers like this one as they easily slid under my children's beds.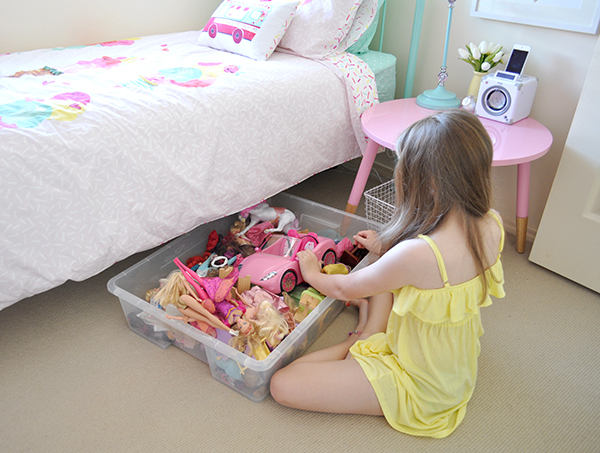 READ MORE: 50+ Age Appropriate Chores For Kids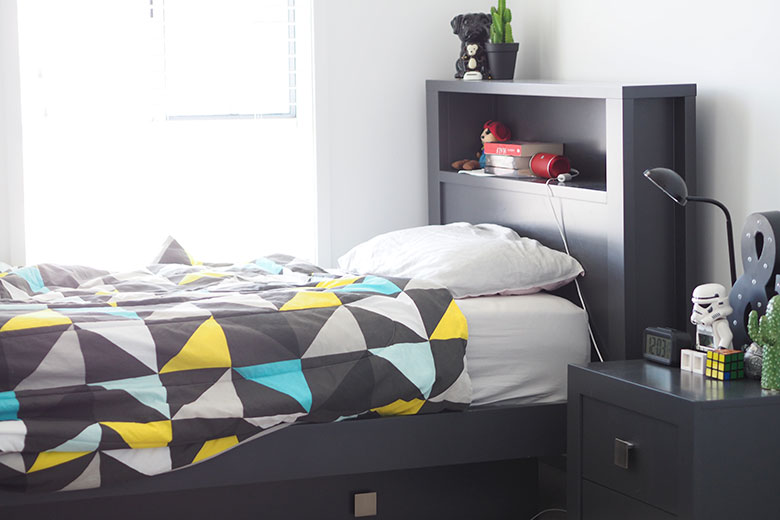 SHOP: Lego Storage & Organising Labels – If you like to sort your Lego use these labels to clearly labels your containers.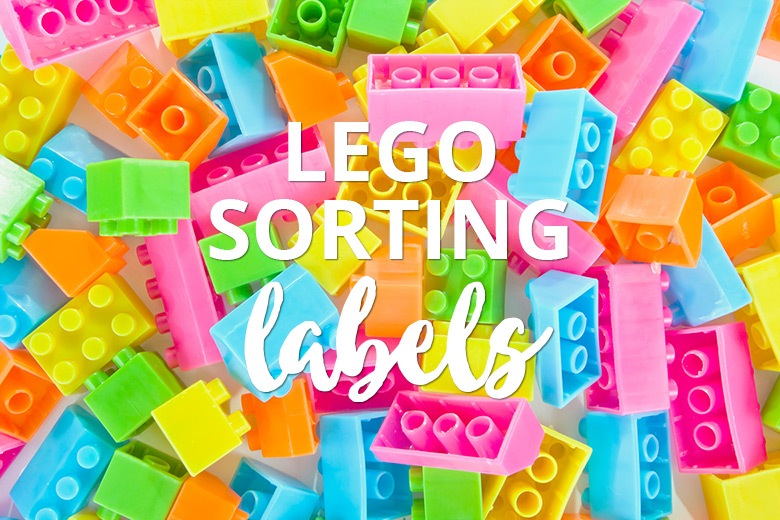 How many items have you been able to purge today?