It's week 42 of my Declutter 52 Things in 52 Weeks Challenge. If you haven't signed up yet, join me today as I help you remove all those things in your home you no longer need or use.
A few years ago I opened up my little laundry cupboard and realised I had far too many cleaning supplies. I had bathroom surface cleaner, general surface cleaner, window cleaner – just about every spray you could think of! I set about decluttering my excessive stockpile of cleaning supplies, and now I'd like to help you do the same.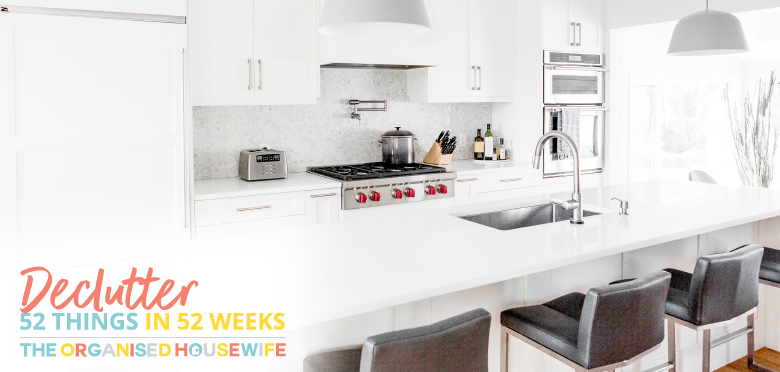 The Declutter 52 things in 52 Week Challenge is completely FREE!! I publish a new task on the blog each Wednesday. Sign up to my daily emails so you don't miss when the next task is live. Alternatively, visit the blog each Wednesday to see the latest task.
Please share a photo of your space each week on Instagram using hashtag #declutter52 and tag @theorgansiedhousewife
---
Decluttering Task #42
Cleaning Supplies
When I took a stocktake of just how many cleaning supplies (and chemicals!) I had in my cupboard, I was pretty shocked. I quickly realised that I didn't need so many, and went on a mission to find one cleaner that would do the lot. It was from then that I started using my own homemade all-purpose cleaner – which I now use for just about everything!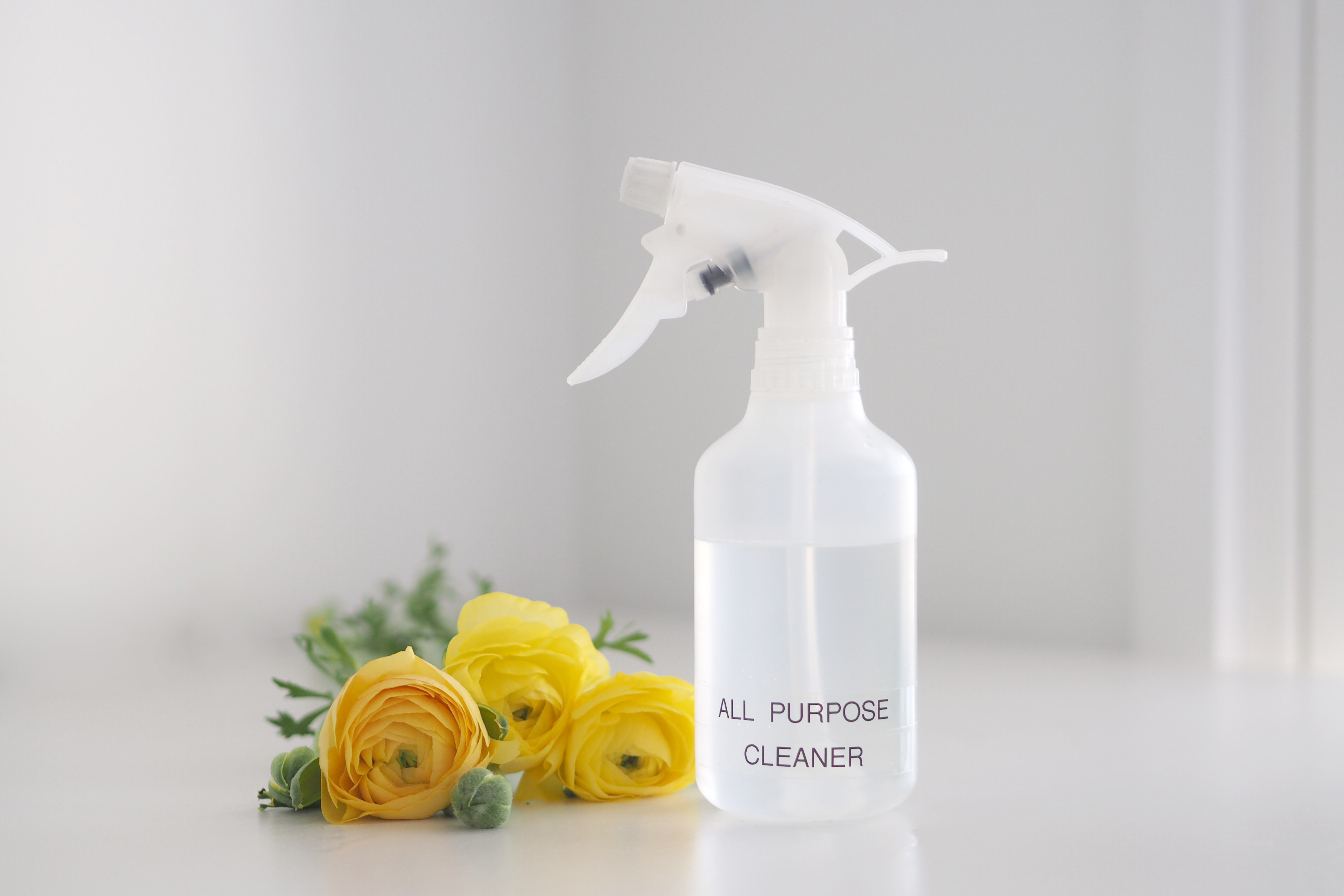 TODAY'S TASK: PURGE AS MANY CLEANING PRODUCTS AS YOU CAN
Note: My definition of purge – sell, donate, repurpose or throw away items as you see fit
Look at your cleaning supplies and see what storage solutions aren't working.
Remove everything from your cleaning cupboard or cleaning caddy, grouping like items together.
Determine what items and cleaners you haven't used in over 12 months and consider purging them.
Consider replacing specific cleaning products (e.g. shower cleaner) with products that serve multiple purposes (e.g. a multi-purpose spray).
Add any new and/or your current storage products in your cupboard to help you keep it organised.
Place items you don't use often towards the back of your cleaning cupboard, or at the bottom of your cleaning caddy.
I've simplified my cleaning supplies to the point where they can easily fit in one cleaning caddy. This way I can carry the caddy from room to room and clean the house quicker and more efficiently. Most of the items are homemade and non-toxic too!
  CHECK OUT what I have in my cleaning kit.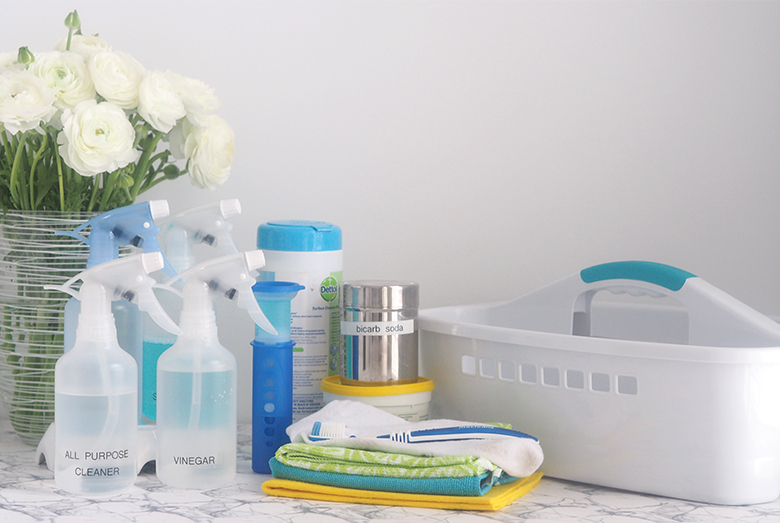 CONQUER YOUR CLEANING with my instantly downloadable Cleaning Checklist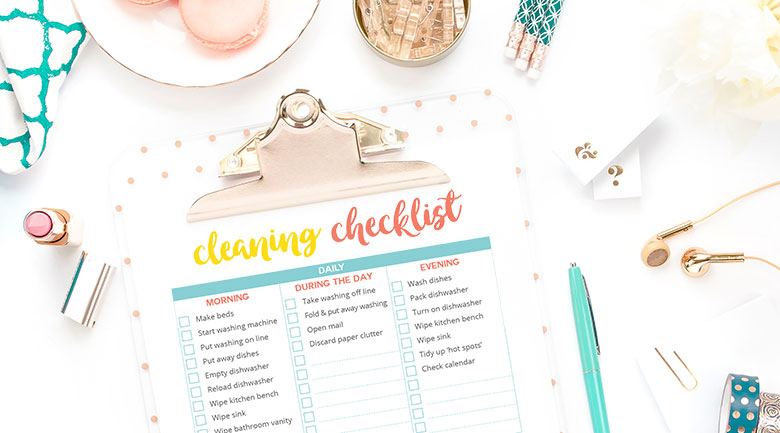 How many items have you been able to purge today?