It's week 40 of my Declutter 52 Things in 52 Weeks Challenge. If you haven't signed up yet, join me today as I help you remove all those things in your home you no longer need or use.
Wardrobes and cupboards can easily accumulate unsightly and unnecessary clutter, particularly the tops of our wardrobes! It's an easy space to shove the extra stuff – clothes that no longer fit, items brought home from school, toys, books, and kid's artworks.
A little planning though, can not only sort out the clutter in the tops of our wardrobes and cupboards, it can also allow us to utilise this space as a convenient storage spot.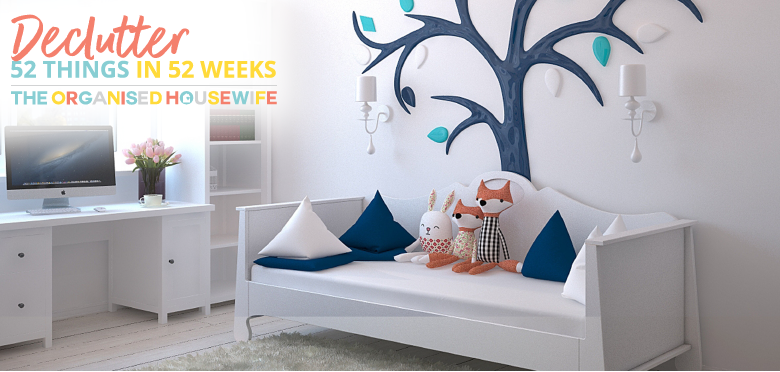 The Declutter 52 things in 52 Week Challenge is completely FREE!! I publish a new task on the blog each Wednesday. Sign up to my daily emails so you don't miss when the next task is live. Alternatively, visit the blog each Wednesday to see the latest task.
Please share a photo of your space each week on Instagram using hashtag #declutter52 and tag @theorganisedhousewife
---
Decluttering Task #40
Top of Bedroom Cupboards
The tops of our wardrobes and cupboard – particularly those in our children's bedrooms – can easily become dumping grounds for clutter. A few well placed storage boxes can transform this space into a well thought out storage space.
I use the top of all our wardrobes to store out of season clothes (this helps free up hanging space for items that are currently being worn), keepsakes, and extra blankets (easy to grab on those colder nights).
I use plastic storage tubs at the top of our wardrobes for clothes and when the kids were younger I used to store spare boxes of their toys up there, this way I could regularly rotate their toys to keep it interesting for them.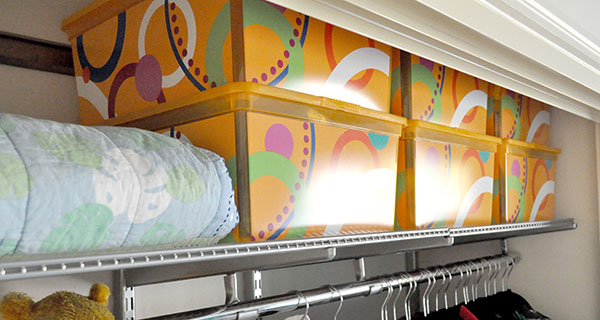 I gave my eldest daughters wardrobe a makeover quite a few years ago, check it out here.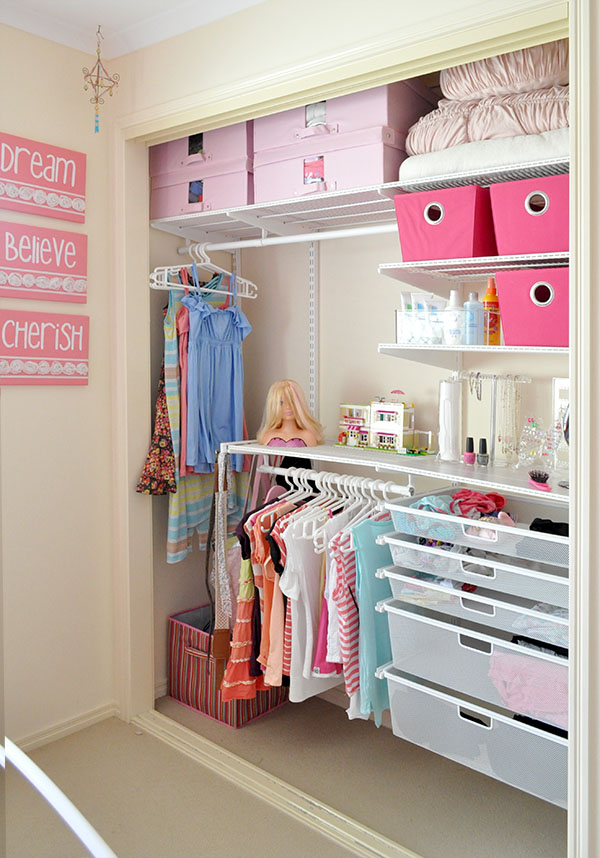 TODAY'S TASK: PURGE AS MANY ITEMS FROM TOP OF WARDROBE AS YOU CAN
Note: My definition of purge – sell, donate, repurpose or throw away items as you see fit
Look at the top of all your wardrobes and see what storage solutions aren't working.
Remove everything from the top of the wardrobes, grouping like items together.
Determine what items haven't been used in over 12 months and consider purging them (e.g. small clothes and shoes, toys and books that have been outgrown).
Discard rubbish, broken toys and other items, and paper clutter.
Determine what items can be stored elsewhere.
Add any new and/or current storage products in your cupboard to help you keep it organised.
Label boxes or baskets used so that contents can be easily identified without needing to get them all down.
Place items you don't use often towards the back.
Whilst boxes are great for the tops of the kid's wardrobes, these fabric storage bags are great for protecting clean linens from dust.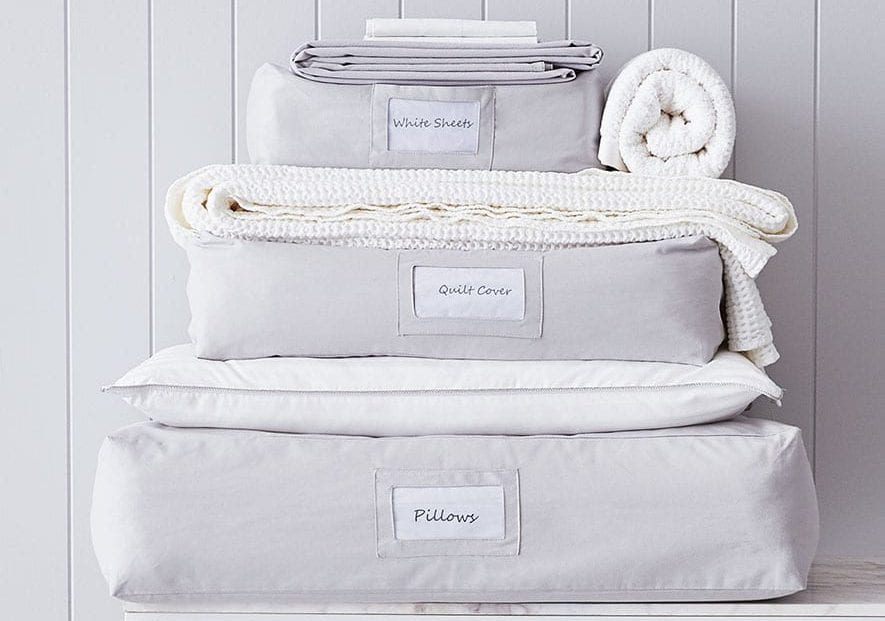 Storage boxes with lids are great because they help to keep the contents clean and dust free. These stackable storage boxes are great because they have a see through section to easily see what you've got in that box! They come in square and rectangle shapes.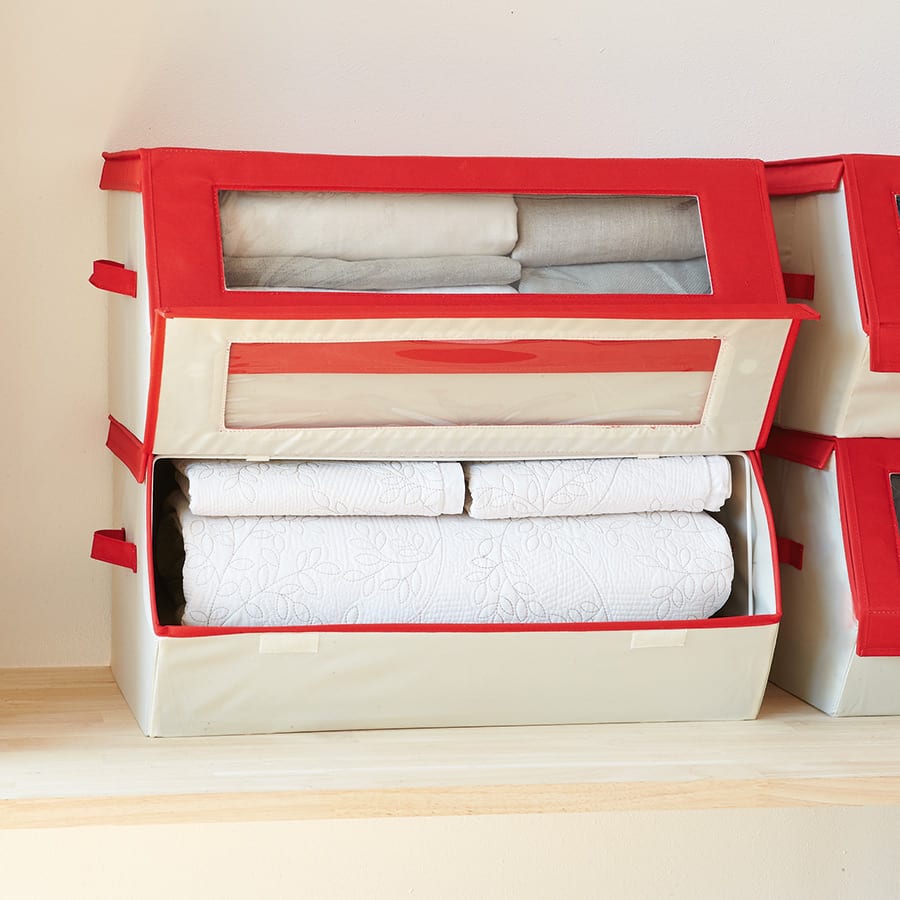 READ MORE: 40+ Awesome Lego Storage Ideas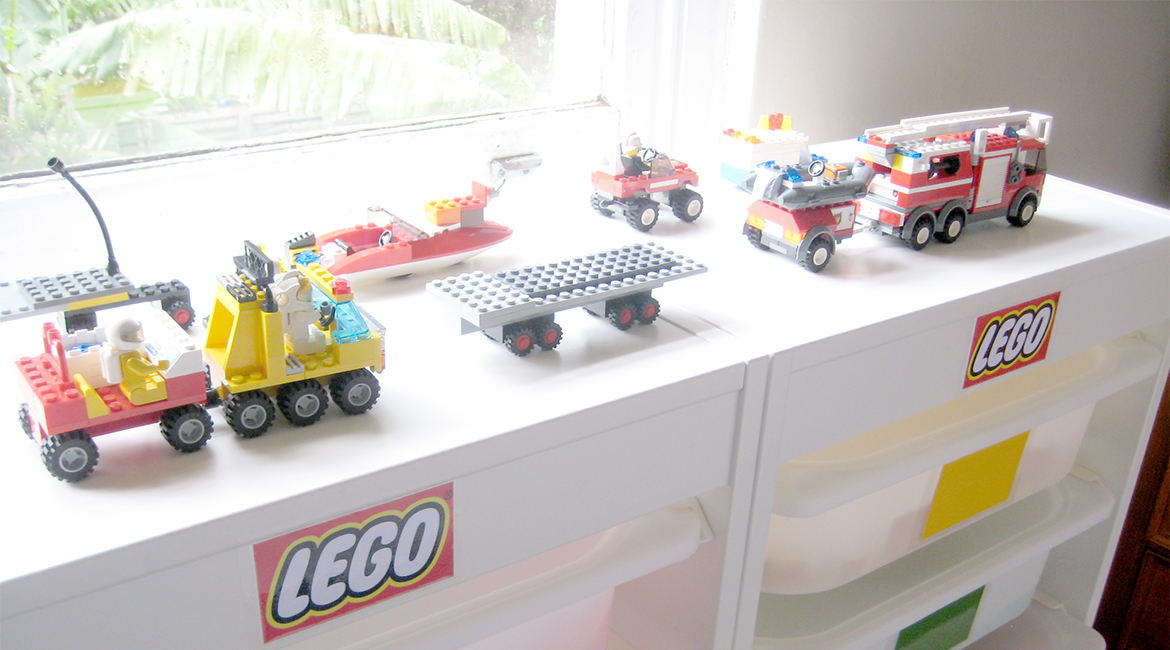 How many items have you been able to purge today?