It's week 37 of my Declutter 52 Things in 52 Weeks Challenge. If you haven't signed up yet, join me today as I help you remove all those things in your home you no longer need or use.
They are an item that most of us have in excess, but rarely declutter. They are coffee mugs and cups, and they seem to have this uncanny ability to reproduce behind closed doors.
This week's declutter task looks to whip your coffee cup collection into shape, and bestow you with a little more cupboard space to enjoy.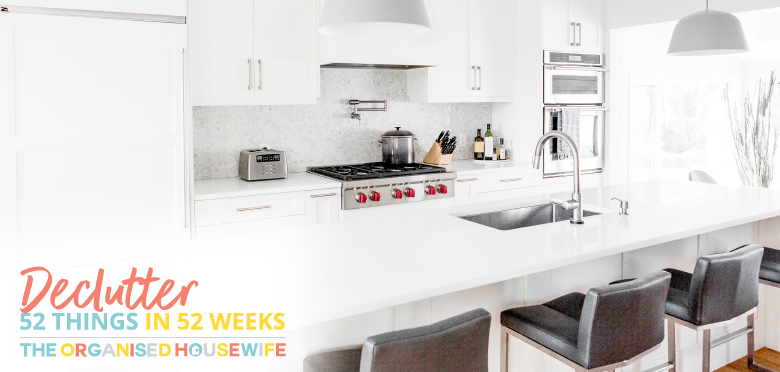 The Declutter 52 things in 52 Week Challenge is completely FREE!! I publish a new task on the blog each Wednesday. Sign up to my daily emails so you don't miss when the next task is live. Alternatively, visit the blog each Wednesday to see the latest task.
Please share a photo of your space each week on Instagram using hashtag #declutter52 and tag @theorganisedhousewife
---
Decluttering Task #37
Coffee Mugs
Count how many coffee mugs you have in your cupboard, subtract how many people live with you, and then seriously consider whether you ever entertain enough people to justify having all the rest. My guess is you wouldn't miss a few of those coffee cups, and you might actually make use of the extra cupboard space.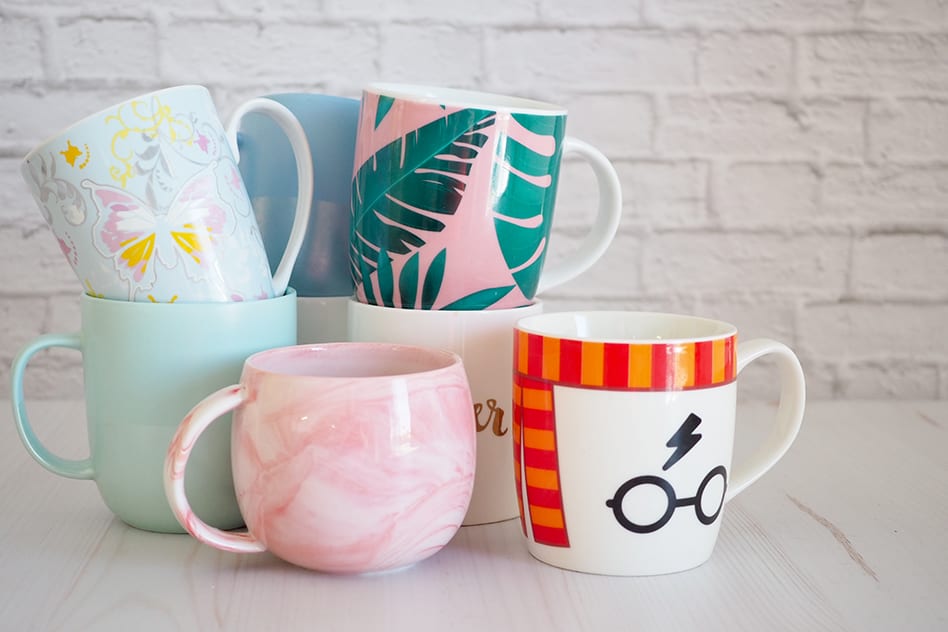 As much as I like things all matchy matchy, I do have a good collection of mismatched coffee mugs.  Whenever I see a pretty one I can't help myself.  Although, I am particular with my coffee cups I don't like them too heavy.  So I'm going to purge all the cups sitting at the back of the cupboard taking up space and collecting dust.  I have more than I really need.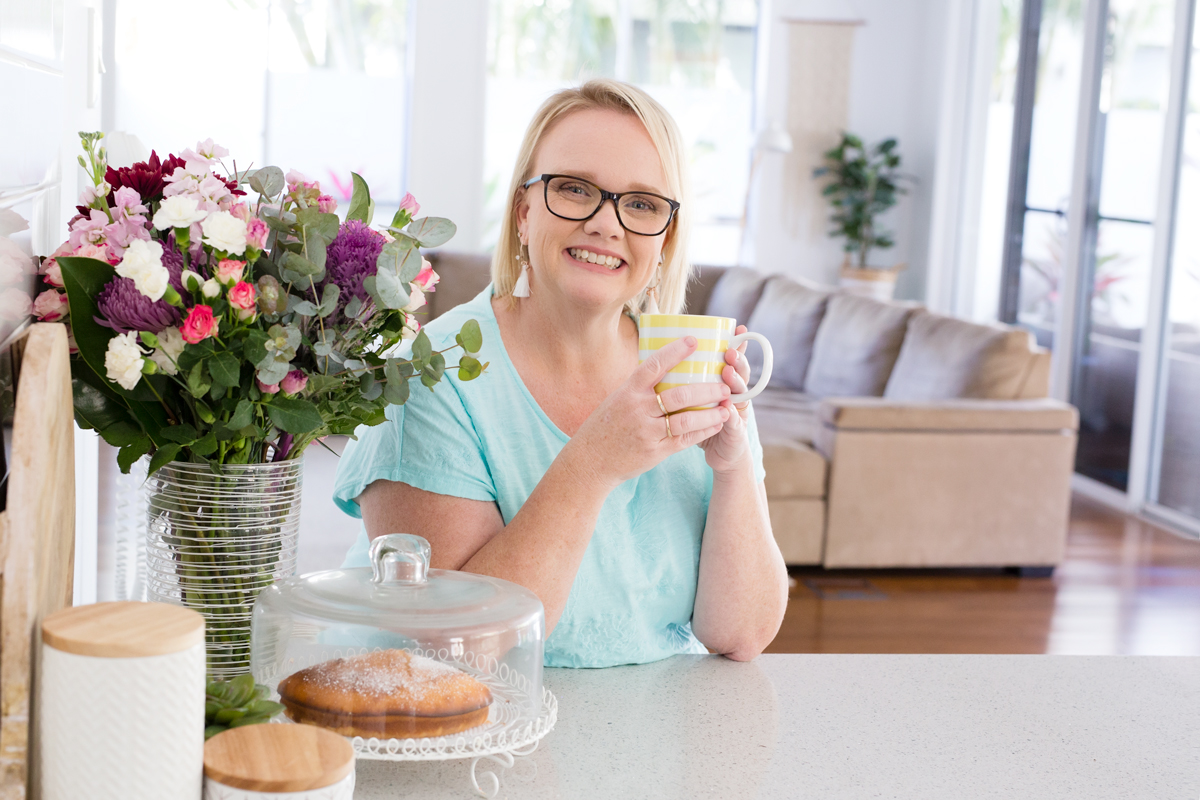 TODAY'S TASK: PURGE AS MANY COFFEE MUGS AS YOU CAN
Note: My definition of purge – sell, donate, repurpose or throw away items as you see fit
Look at your coffee mugs and see which ones you rarely (or never) use and what storage solutions aren't working.
Remove all mugs from their cupboard or shelf, grouping like items together.
Put aside one (two maximum!) favourite mug for every adult in the house.
Consider storing sentimental mugs that are rarely used somewhere else.
Determine what mugs and cups you haven't used in over 12 months and consider purging them.
Consider how many guests you're likely to have at one time, and allow one cup for each of these visitors.
Add any new and/or current storage products in your cupboard to help you keep your mugs organised.
Place items you don't use often towards the back, or in a lower cupboard to free up your frequently used cupboard space.
  IMPRESS FRIENDS & FAMILY: with my Printable Tea or Coffee Chart (instantly downloadable!) that can remind you of their coffee/tea preferences with just a quick glance.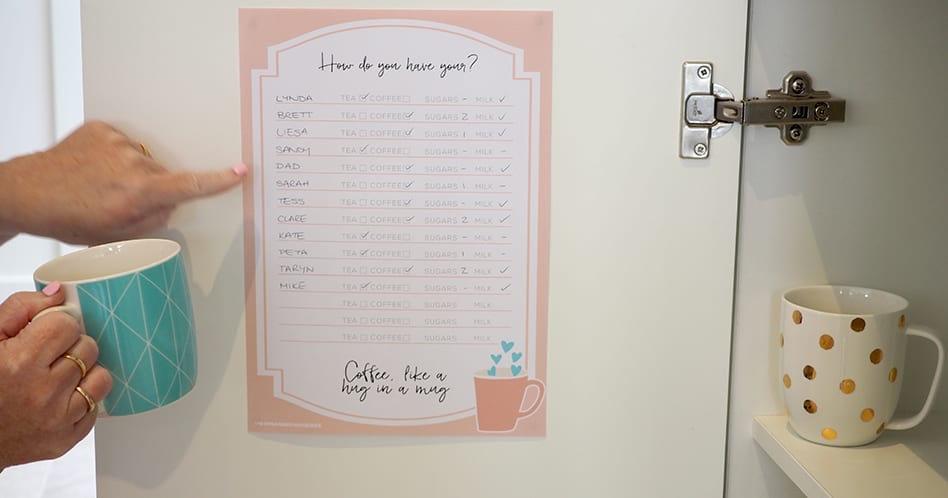 SHOP: this mug is funny, available online here.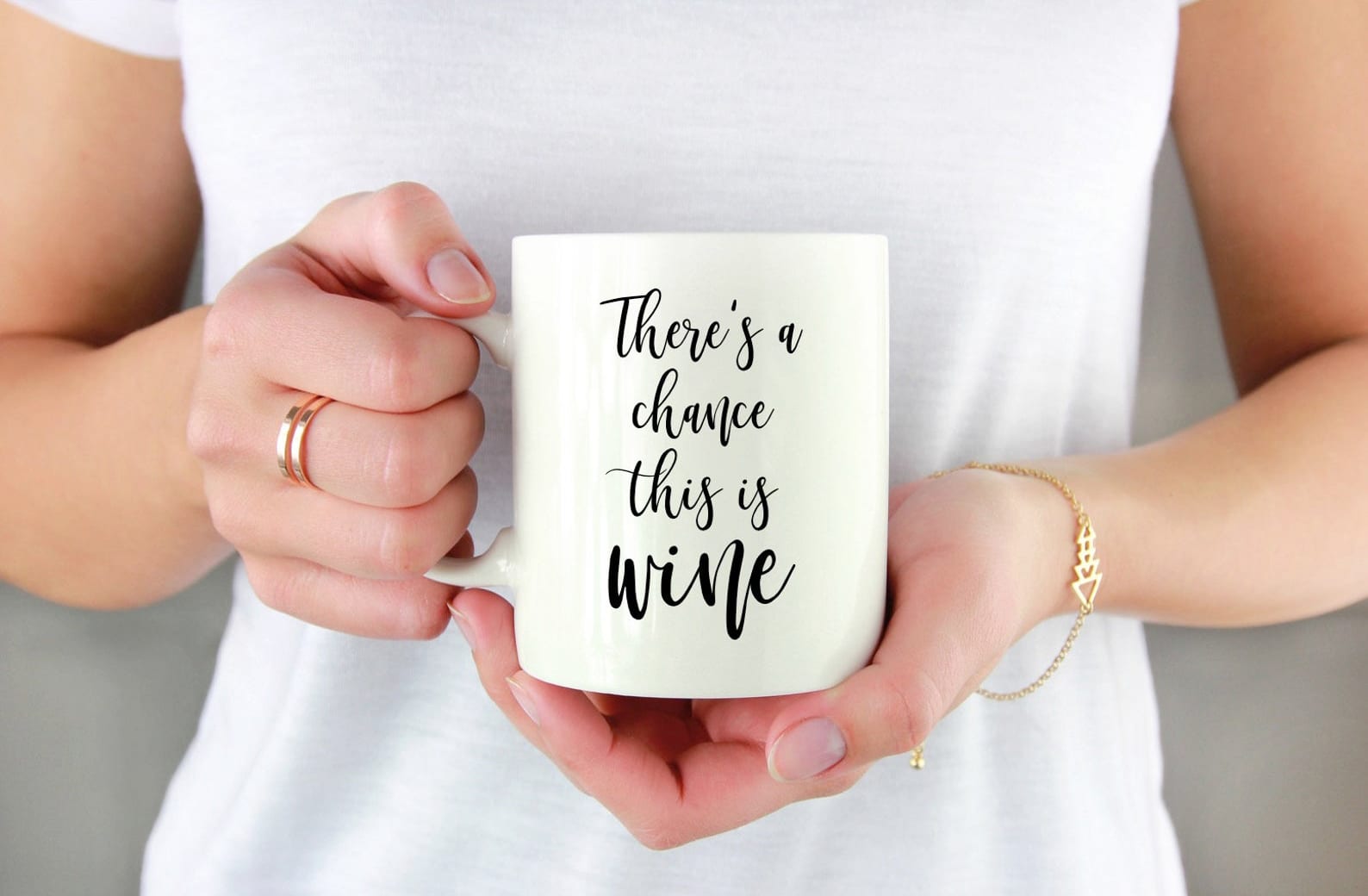 How many items have you been able to purge today?