It's week 36 of my Declutter 52 Things in 52 Weeks Challenge. If you haven't signed up yet, join me today as I help you remove all those things in your home you no longer need or use.
A tidy clutter-free lounge room oozes relaxing vibes, and makes unwinding at home so much easier to do! This week's declutter task will help you easily transform your lounge room into a tidy and calm space, that you will enjoy spending time in with friends, family, or perhaps even your fur-babies.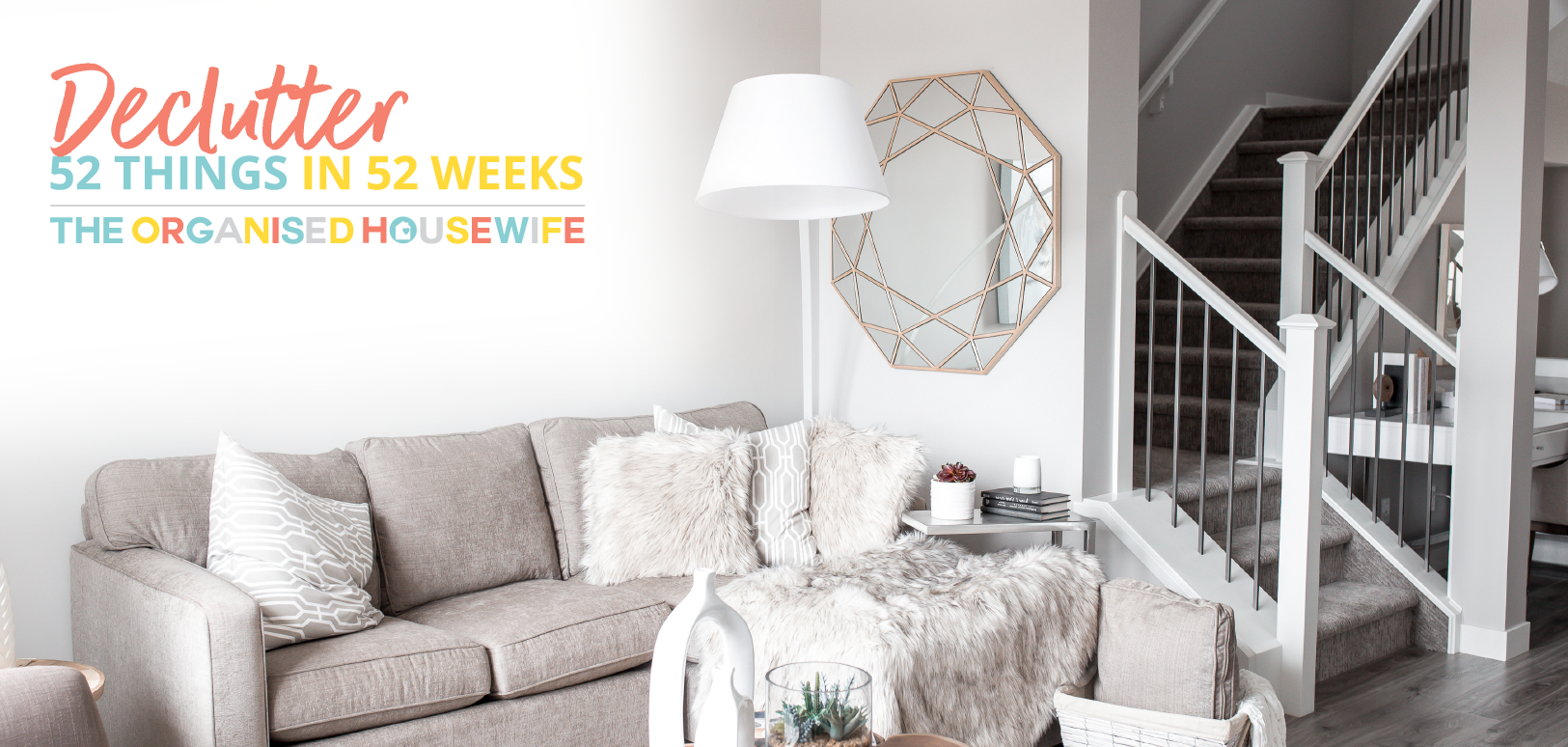 The Declutter 52 things in 52 Week Challenge is completely FREE!! I publish a new task on the blog each Wednesday. Sign up to my daily emails so you don't miss when the next task is live. Alternatively, visit the blog each Wednesday to see the latest task.
Please share a photo of your space each week on Instagram using hashtag #declutter52 and tag @theorgansiedhousewife
---
Decluttering Task #36
Lounge Room
My lounge room is my space to relax! Whether I'm binge watching my favourite Netflix shows from the lounge, or having a cuppa with my beautiful dog Zoe, I always feel more zen when the lounge room is clean and clutter free.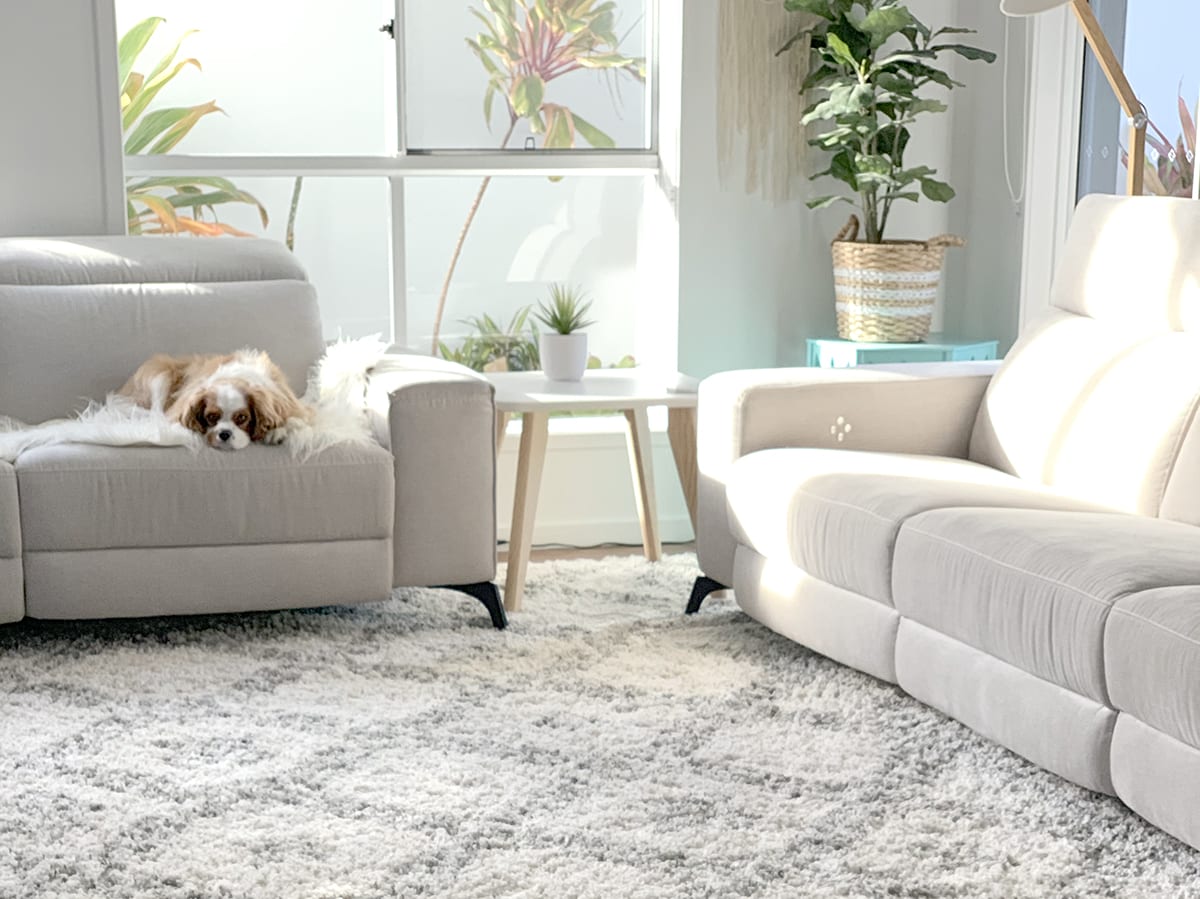 Despite my best efforts, my Zoe girl loves to lay on the couch, and if we happen to leave cushions or blankets on the couch she lays on top of those too. Instead of getting rid of my cushions (I could never get rid of Zoe!), I picked up this basket from Ikea to hold all our cushions and blankets in. Now we just pull them out as we need them.
  SHOP THIS TV UNIT: Unfortunately this unit is no longer available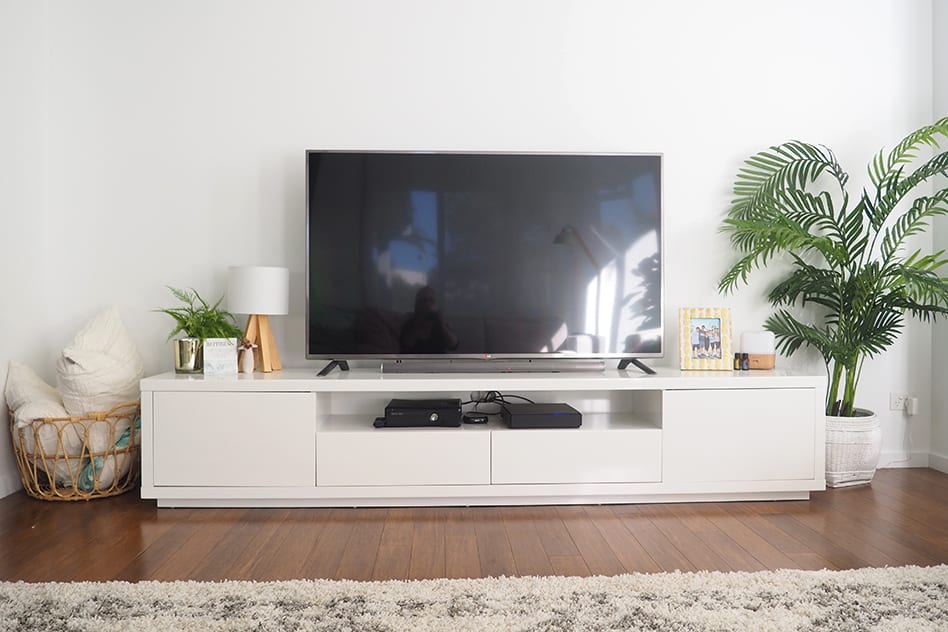 TODAY'S TASK: PURGE AS MANY ITEMS FROM YOUR LOUNGE ROOM AS YOU CAN
Note: My definition of purge – sell, donate, repurpose or throw away items as you see fit
Look at your lounge room and see what storage solutions aren't working.
Remove everything from the lounge room, grouping like items together.
Determine what items you haven't used in over 12 months and consider purging them.
Determine what items should actually live elsewhere and remove them.
Add any new and/or current storage products to your lounge room to help you keep it organised (I love my 2 slot Remote Control Holder Organiser – it's currently out of stock, but you can join the waitlist here).
Place items you don't use often in your TV cabinet draws, or on high shelves.
TIP: Kids toys can very quickly make a lounge room cluttered! Check out my blog 'How To Get Kids To Clean Up Their Toys' so that your not the only one left trying to keep the lounge room clutter free and in order.
  SHOP: Remote Control Holder Organiser – join the waitlist for this very popular product!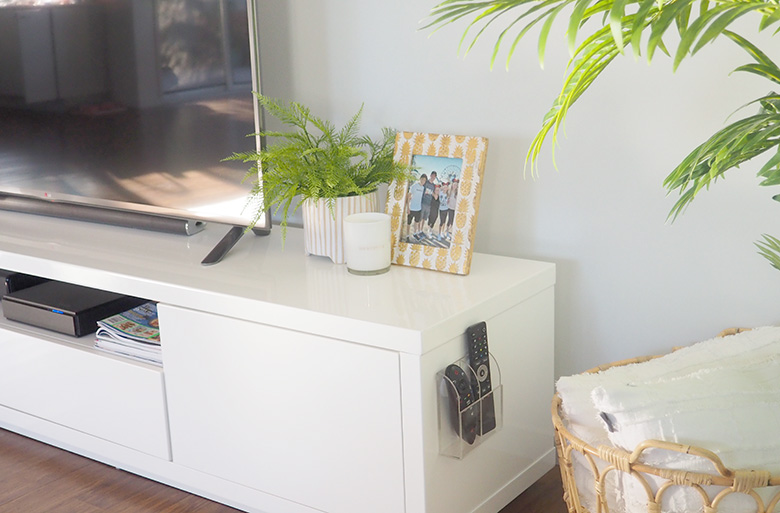 When creating a clean and clutter free lounge room, don't underestimate the power of a clean rug to brighten up a room and add that fresh homey touch! Check out my blog on How To Easily Clean A Floor Rug for tips on for basic care, deep cleaning and stain removal.
  SHOP THIS RUG: a similar rug is available online here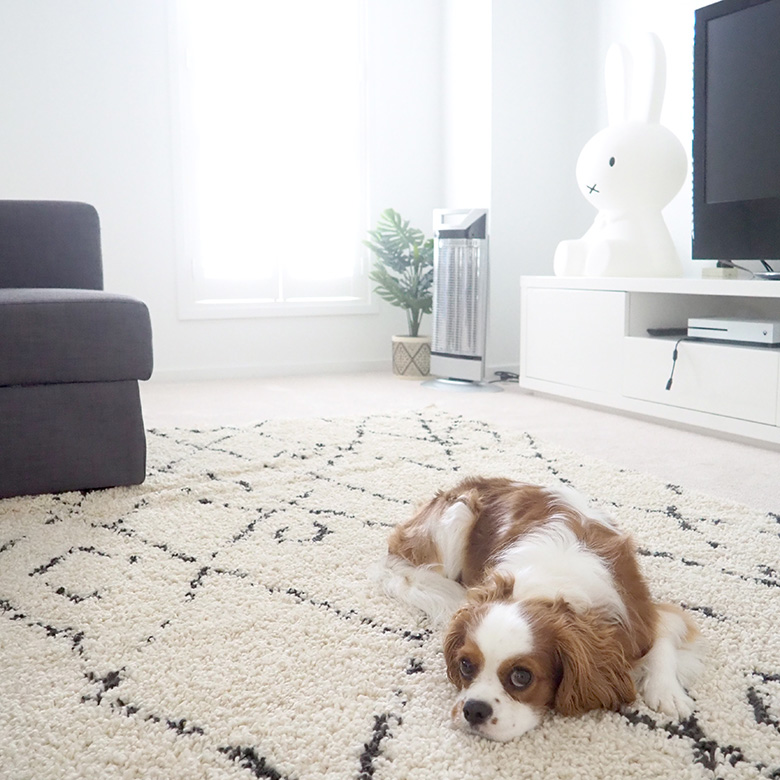 READ MORE: Organised Storage, Cleaning and Care Tips For Kids Toys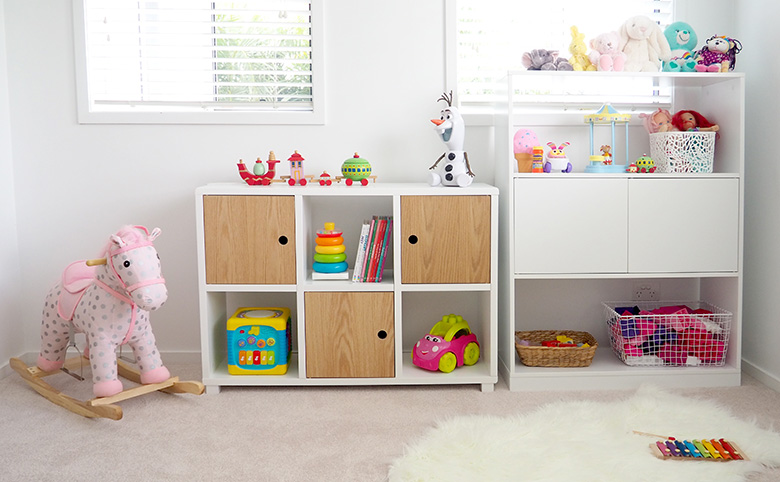 READ MORE: 25 Happiness Hacks – to help put a smile on your dial!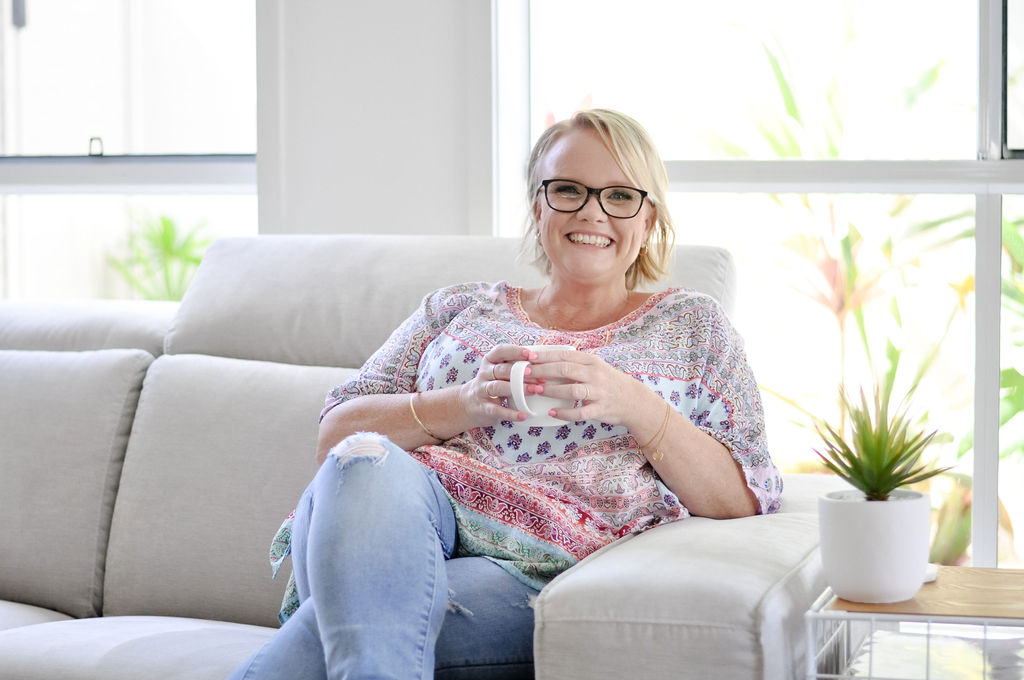 How many items have you been able to purge today?