It's week 35 of my Declutter 52 Things in 52 Weeks Challenge. If you haven't signed up yet, join me today as I help you remove all those things in your home you no longer need or use.
Herbs and spices can seemingly multiply behind closed pantry doors, and despite what some may think, they do have a predetermined shelf life. I try to check the dates on my spices regularly, and when I purchase them at the grocery store, but even I have previously found herbs in my cupboard that were nearly 2 years past their expiry date.
This week's declutter task will help you clean out your collection of herbs and spices, and make sure you're storing them in the most user-friendly manner possible. So let's get started…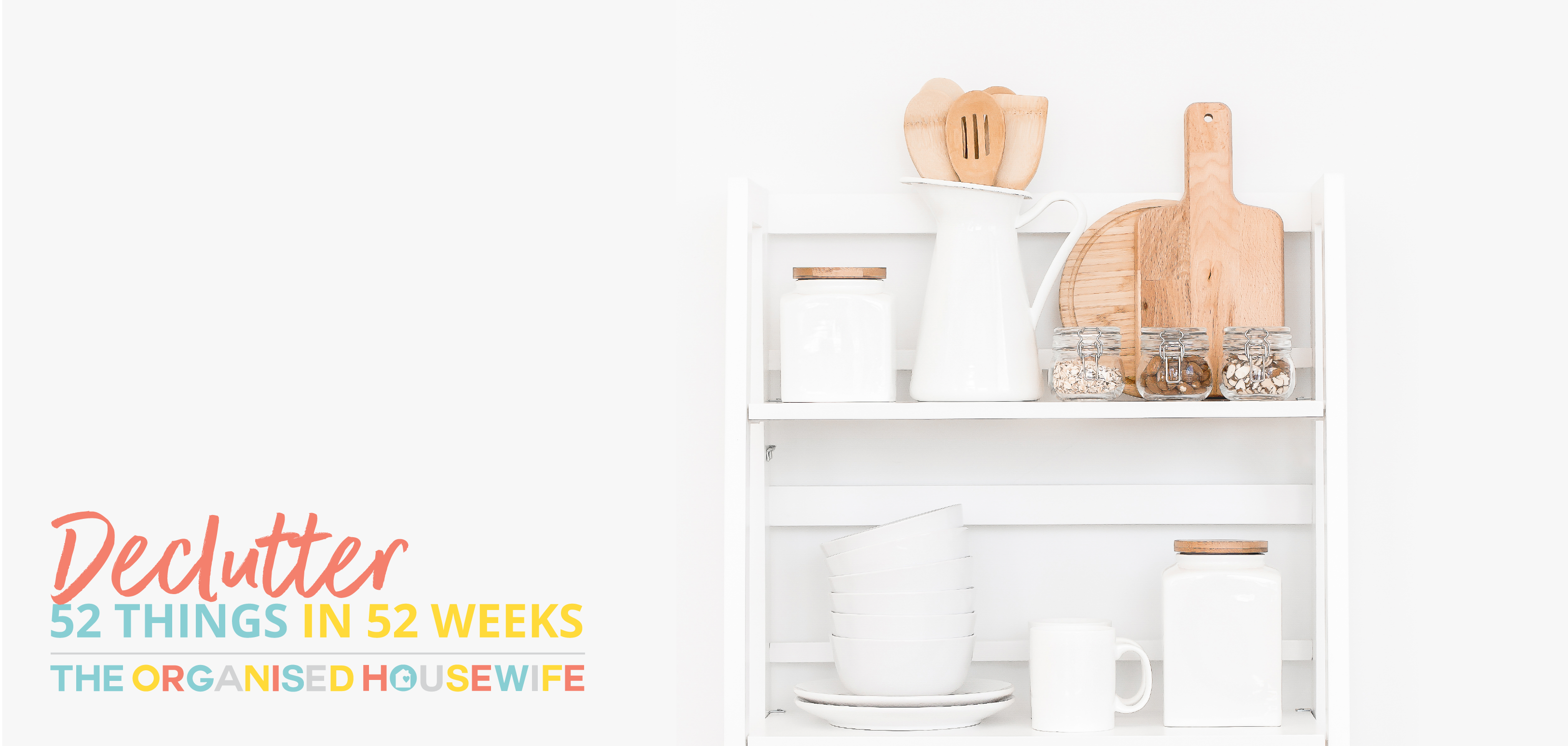 The Declutter 52 things in 52 Week Challenge is completely FREE! I publish a new task on the blog each Wednesday. Sign up to my daily emails so you don't miss when the next task is live. Alternatively, visit the blog each Wednesday to see the latest task.
Please share a photo of your space each week on Instagram using hashtag #declutter52 and tag @theorganisedhousewife
---
Decluttering Task #35
Herbs and Spices
When decluttering my herbs and spices, I realised that my collection had far outgrown my spice rack. This meant that random spices were spilling over into the rest of my pantry storage space, and easily becoming lost amongst my other pantry products.
Creating a storage space that allows room for additional herbs and spices is crucial to keeping them clutter free. I prefer to mount my spice rack to the inside of my pantry door to allow for more shelf space, and am seriously drooling over these nifty wall mounted spice organisers.
  SHOP: Mobin Series Wall Mounted Organiser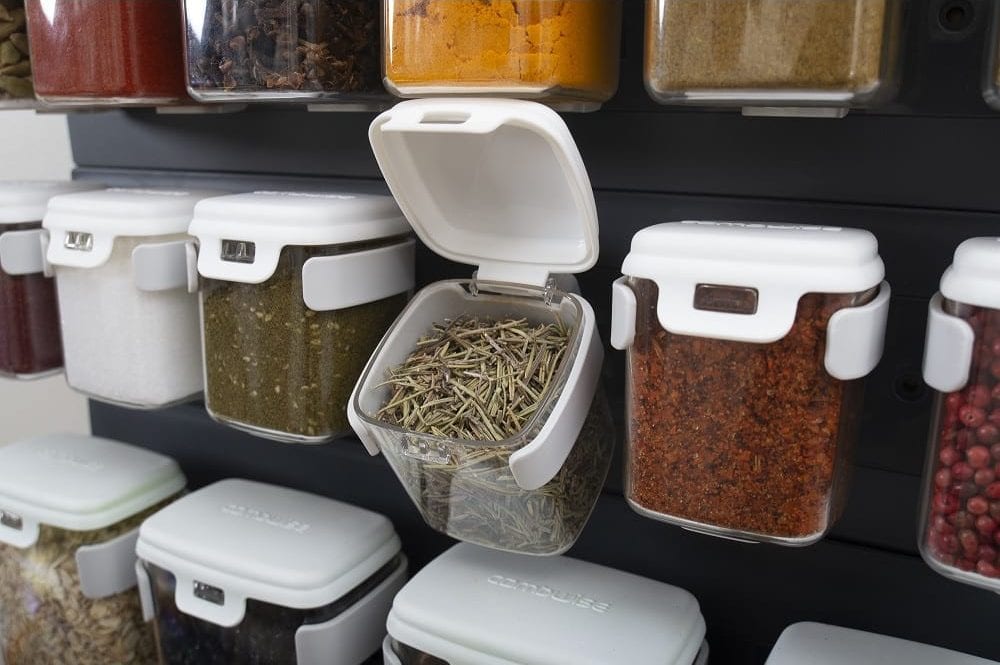 TODAY'S TASK: PURGE AS MANY HERBS AND SPICES AS YOU CAN
Note: My definition of purge – sell, donate, repurpose or throw away items as you see fit
Look at your collection of herbs and spices, and see what storage solutions aren't working.
Remove all your herbs and spices from the pantry, grouping like items together.
Determine what items you haven't used in over 12 months and consider purging them.
Check the expiry date of all items and discard those that are out of date (TIP: consider cleaning out the container and purchasing the cheaper refill packets from the supermarket).
Add any new and/or current storage products in your cupboard to help you keep it organised.
Place herbs and spices you don't use often towards the back.
If you have a few herbs or spices that you regularly use, consider storing them in an easy-to-access rack or spice box like this one below from Davis & Waddell. It will ensure you always have your most-used spices on hand and will save you from constantly knocking over your other less popular spice jars when in search of them.
  SHOP: Davis & Waddell Casablanca Wooden Spice Box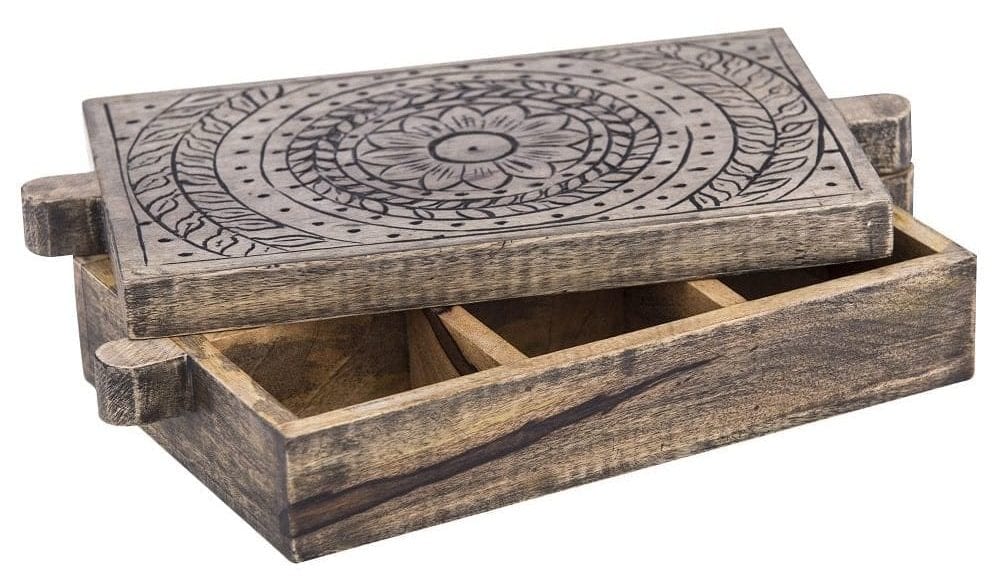 If you like fresh herbs, this little stainless steel herb saver device will keep your favourite herbs fresh for up to 3 weeks – plus it fits neatly inside a standard fridge door.
  SHOP: Prepara Herb Savor Stainless Steel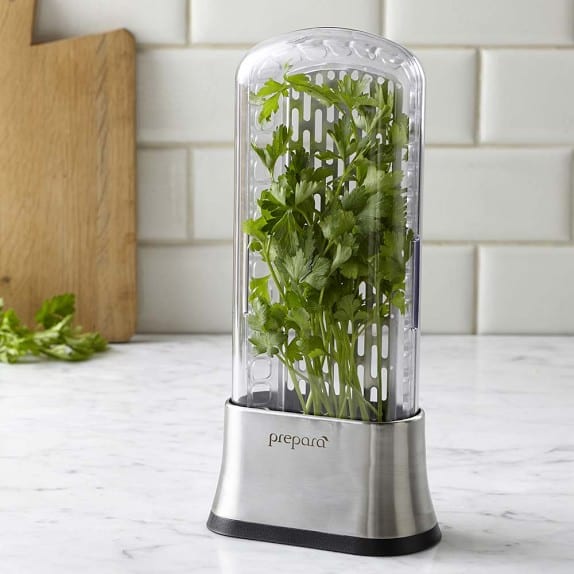 READ MORE: Organised Pantry Inspiration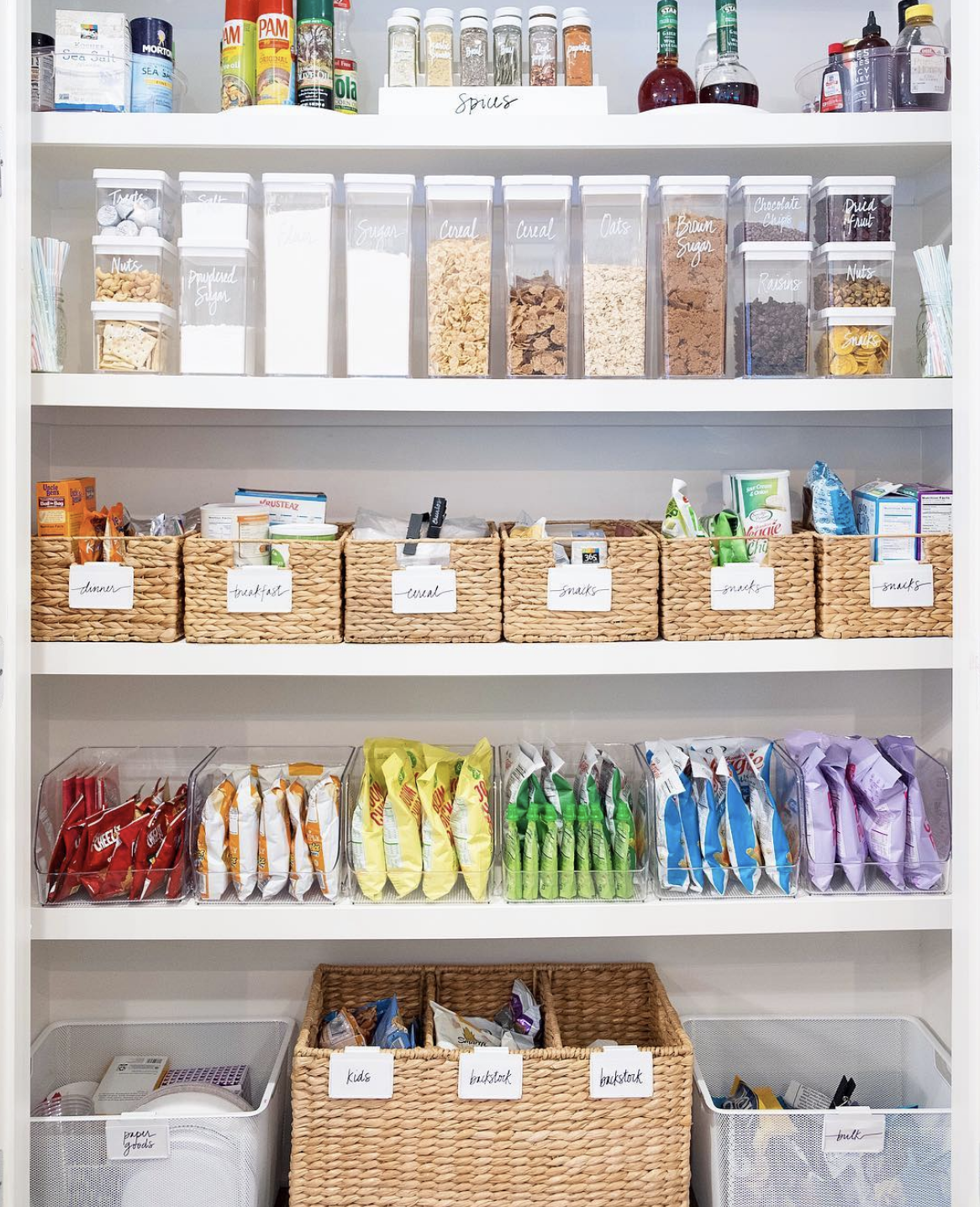 How many items have you been able to purge today?