It's week 31 of my Declutter 52 Things in 52 Weeks Challenge. If you haven't signed up yet, join me today as I help you remove all those things in your home you no longer need or use.
Table linen can quickly become a mess. Round tablecloths get mixed up with tea towels, bedsheets and the chance of finding the placemats or table runners amidst this chaos and clutter may become impossible.
Before long the linen cupboard becomes a shamble, and a nightmare to negotiate. This week's declutter task looks to right all these wrongs by giving you a well-organised collection of table linens.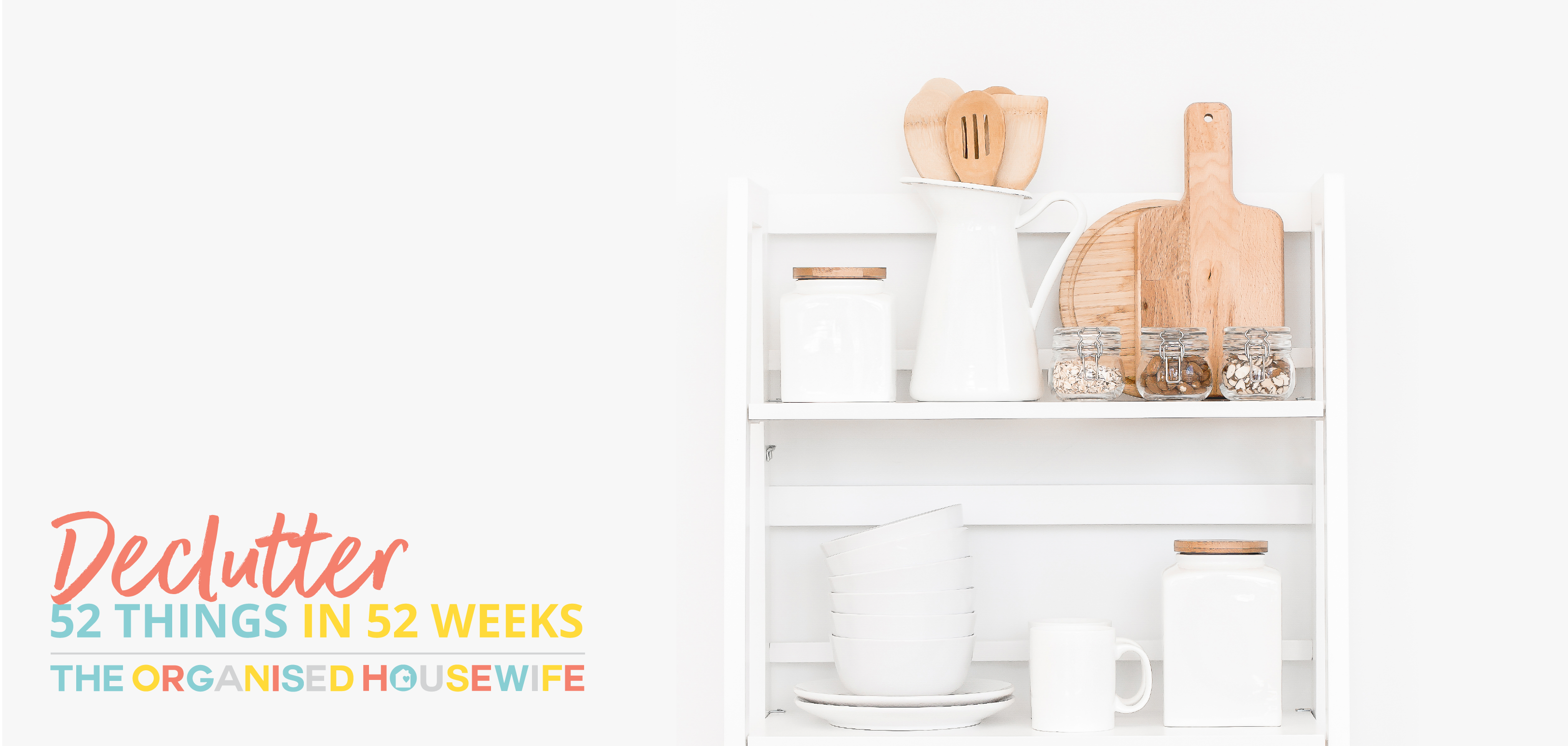 The Declutter 52 things in 52 Week Challenge is completely FREE!! I publish a new task on the blog each Wednesday. Sign up to my daily emails so you don't miss when the next task is live. Alternatively, visit the blog each Wednesday to see the latest task.
Please share a photo of your space each week on Instagram using hashtag #declutter52 and tag @theorganisedhousewife
---
Decluttering Task #31
Table Linens
When my kids were little I didn't use table cloths. We had a glass-topped table and I found it easier to wipe over the table once dinner was finished, as opposed to having to wash a tablecloth. Like most kids, mine were very messy eaters.
Now that my kids are older, I replaced our glass table with a beautiful wooden, which needs protecting from scratches so we use tablecloths whilst eating dinner. I shake the crumbs off the tablecloth outside every night, and typically get a few days out of the one tablecloth before needing to wash it. I keep the 'dirty not dirty' tablecloth folded and on one of the dining chairs to use the following night.
I purchased my dining table online here, it's no longer available, however, they do have some similar pieces.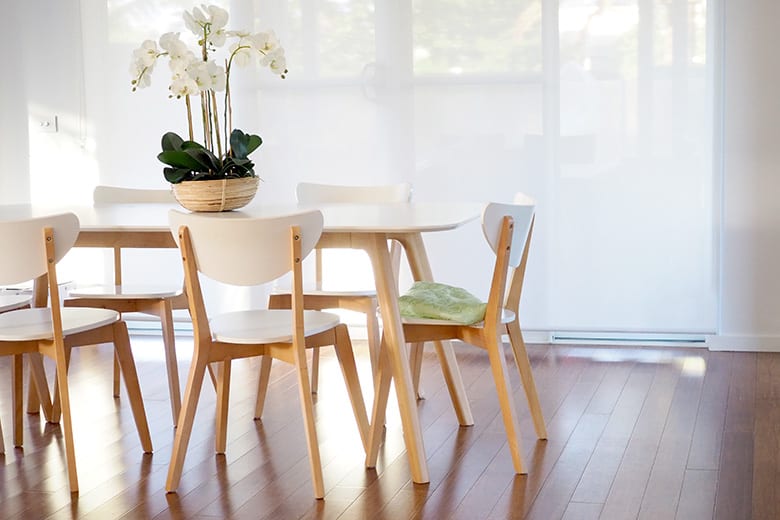 Needless to say though, my collection of table linens has grown, and with that so has my ability to declutter and organise them.
DIY PROJECT: sew pom pom or tassels along the edges of a plain white table cloth to jazz it up a bit!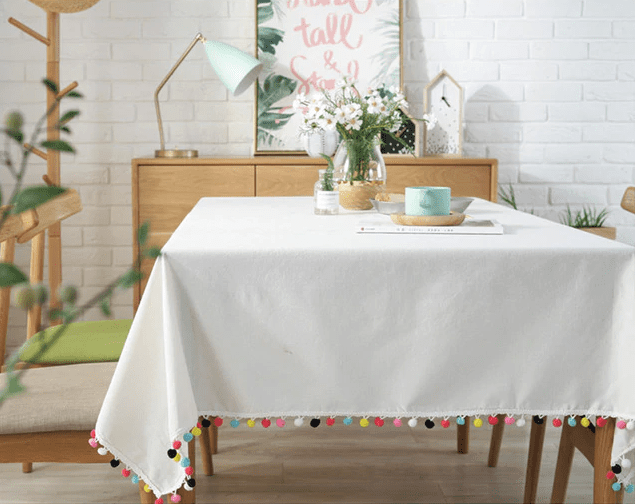 image credit Aliexpress
TODAY'S TASK: PURGE AS MANY TABLE LINENS AS YOU CAN
Note: My definition of purge – sell, donate, repurpose or throw away items as you see fit
Look at your table linen and see what storage solutions aren't working.
Remove all your table linen from the cupboard, grouping like items together (e.g. same sized tablecloths, table runners, placemats etc).
Determine what table linen hasn't been used in over 12 months and consider purging them.
Add any new and/or your current storage products in your cupboard to help you keep it organised.
Place table linen back into your cupboard, keeping them all together on the same shelf, and ensuring that they're easily identified. I keep my tablecloths in the pantry for easy access.
TIP: if you have lots of different sized table cloths that you don't use often, attach a safety pin to the corner of each one once folded, with a little tag that identifies what shape it is. This will allow for you to easily pick the right table linen, and will reduce the need to refold the incorrect ones you have pulled out.
GET THE LOOK: Linen Pineapple Tablecloth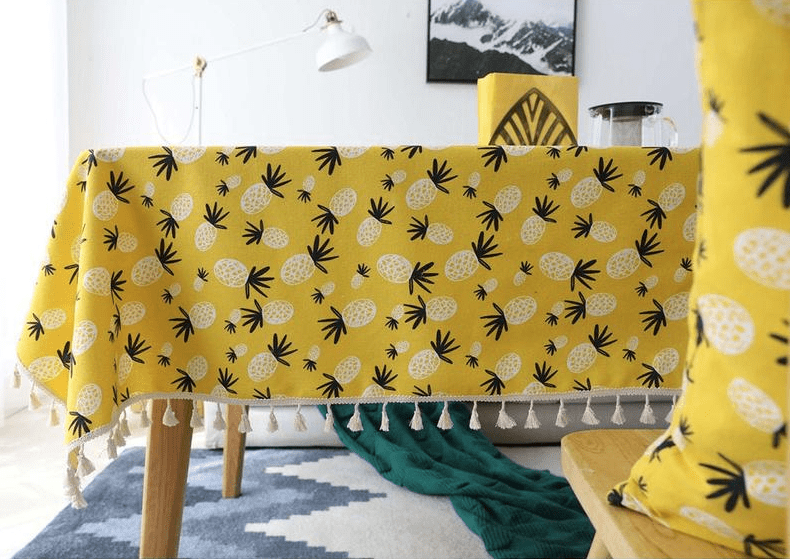 READ MORE: Ideas For Decorating Your Dining Table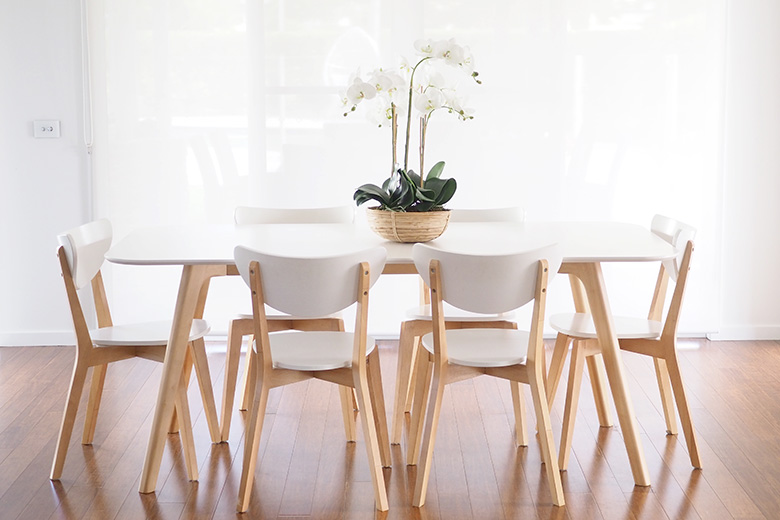 SHOP: Add relaxation and ambience to your dining area with a Lively Living Aroma-O'mm Diffuser.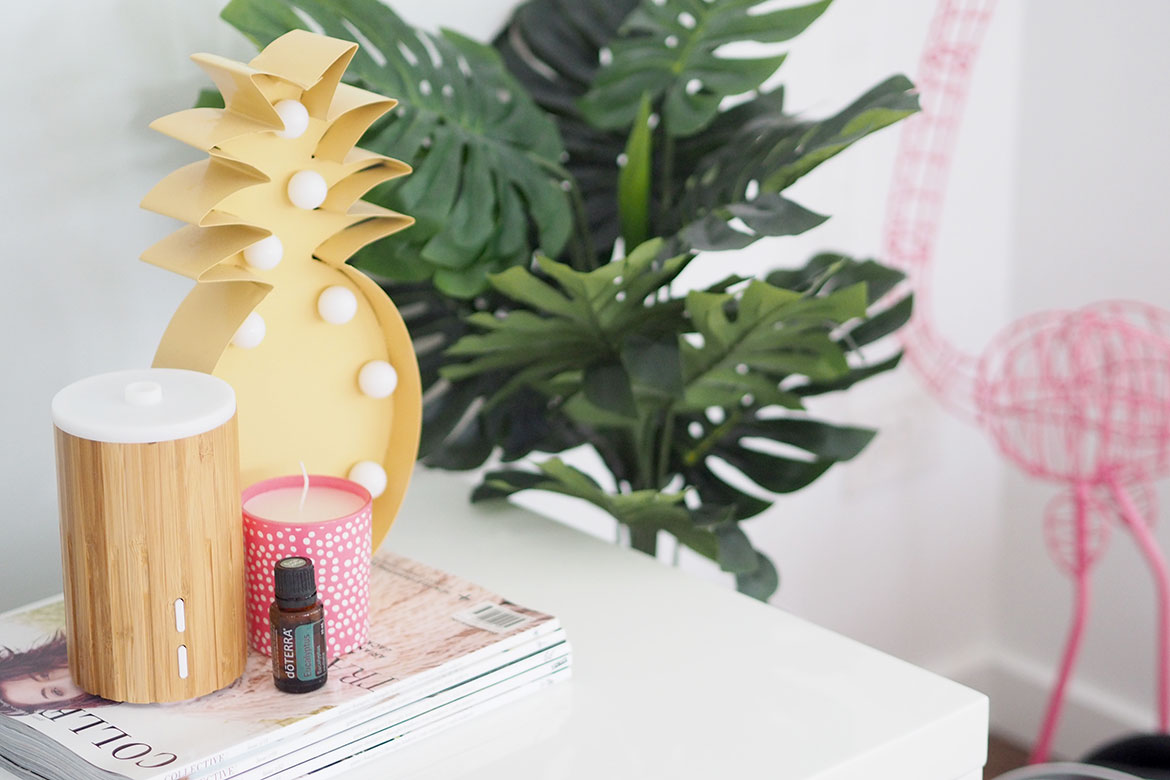 How many items have you been able to purge today?