The word 'Declutter' can be so overwhelming for some because it can mean two very different things. It can either mean a good clean out for all those very organised housewives out there who are looking forward to doing a much-needed spring clean, while for others, it's a word that brings on anxiety for so many struggling mums out there who are barely managing to keep up with their daily routines, let alone a massive decluttering job. That's why I love doing these declutter challenges with you, because, with my weekly declutter challenges you don't have to get overwhelmed, as we tackle a little bit each week. For all of you who signed up, welcome to the third week. And for anyone who's new to my challenges, sign up and start with me today!!!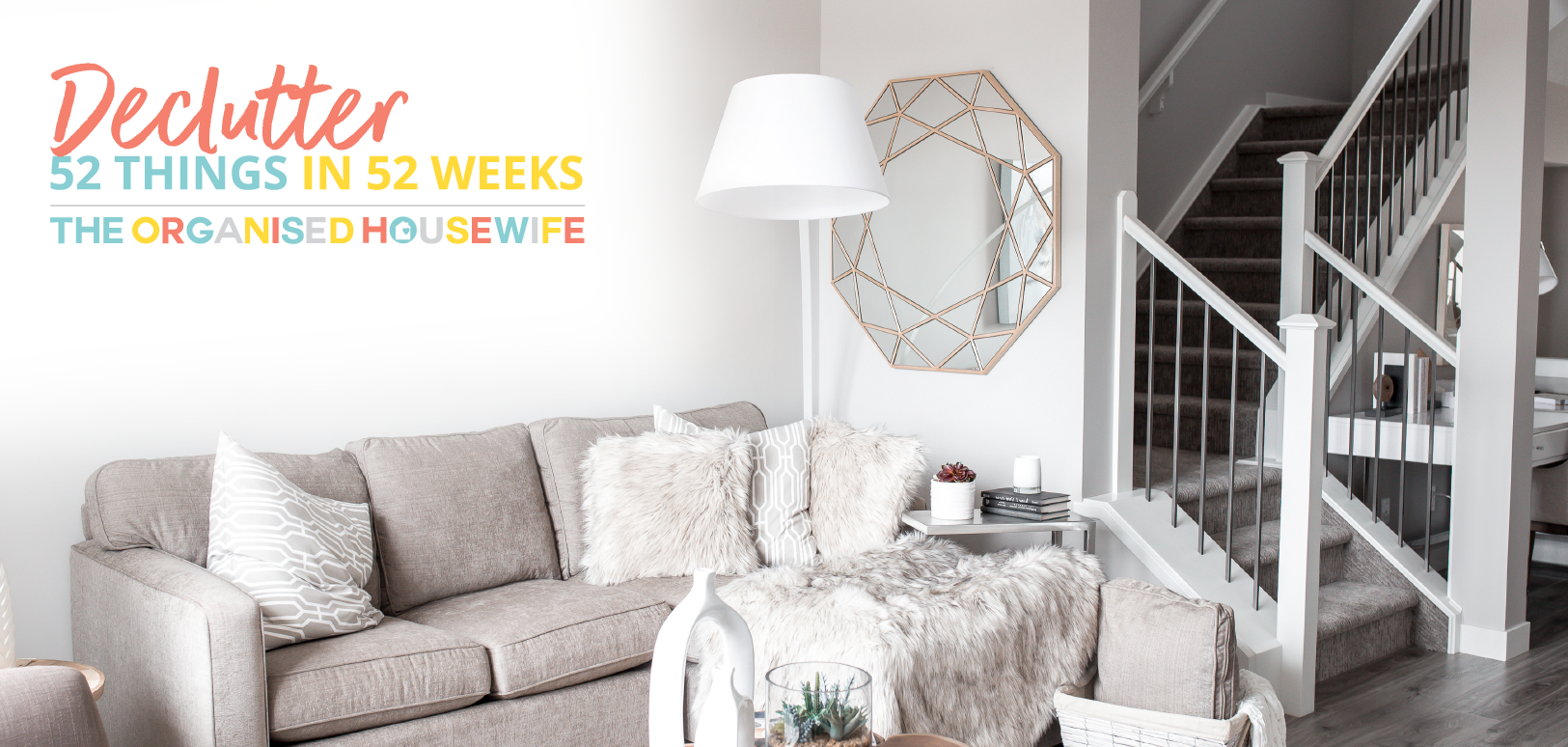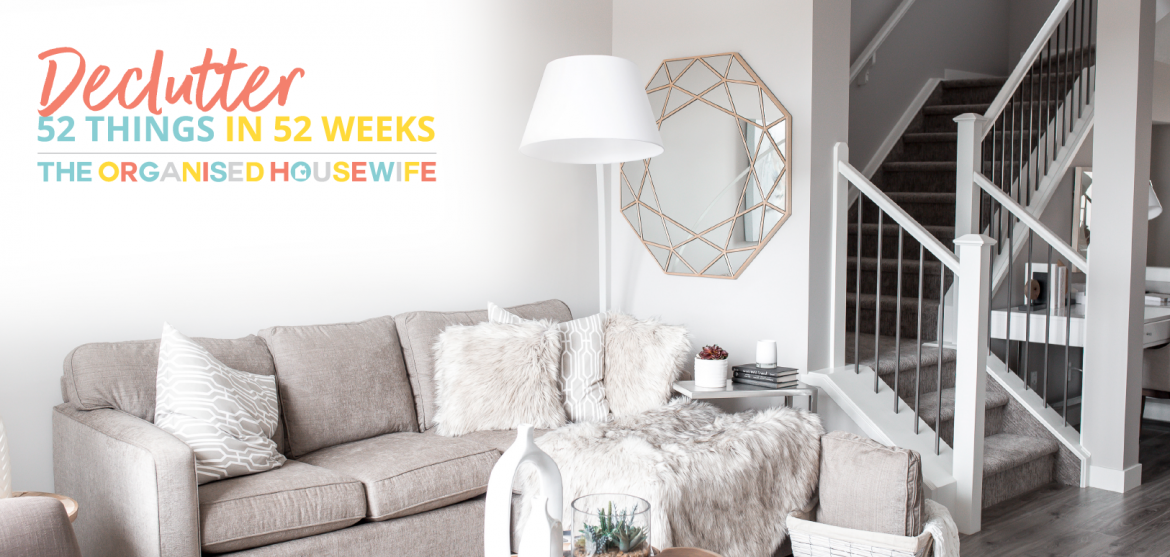 The 'Declutter 52 things in 52 Weeks' Challenge is completely FREE!!! Sign up to my daily emails so you don't miss when the next task goes live. Alternatively, visit the blog each Wednesday to see the latest task. I will publish a new task on the blog every Wednesday.
Please share a photo of your space each week on Instagram using hashtag #declutter52 and tag @theorganisedhousewife
---
Decluttering Task #3
Kitchen Appliances
Are you a hoarder of old kitchen appliances? You know those appliances you thought you'd use (like the donut machine) but used once and put it to the back of the cupboard!! I used to keep my benchtop appliance free, but I now keep all the appliances I use daily on the bench.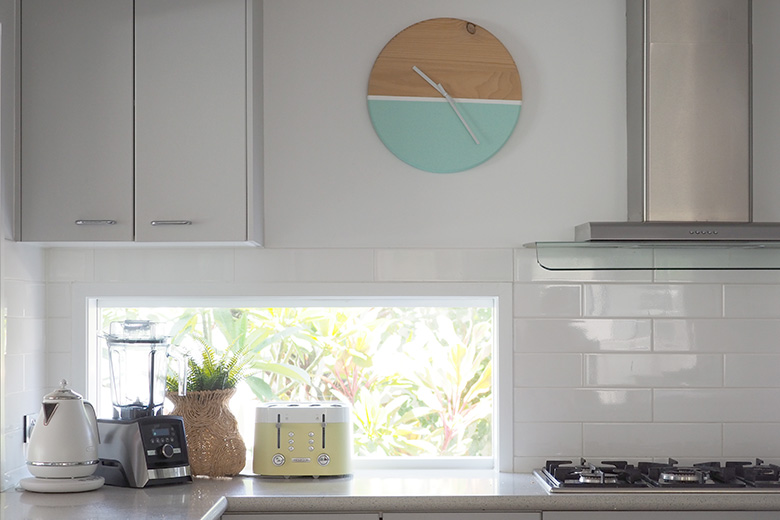 The appliances I don't use so often are kept in a cupboard with easy access.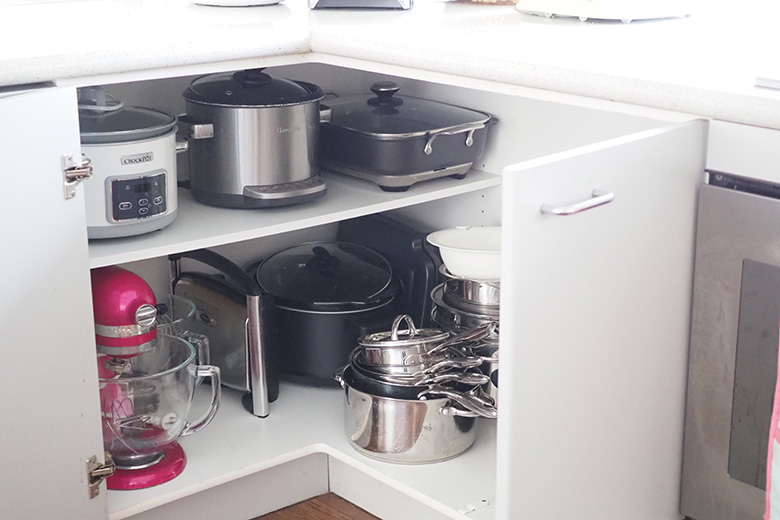 Consider purging some of the old appliances that you don't use or need, because some of your newer appliances might do the same job for you, saving you precious cupboard space. I have a Thermomix which does the job of so many of my old appliances (ie, blender, food processor, juicer) so I've been able to purge a few over the years.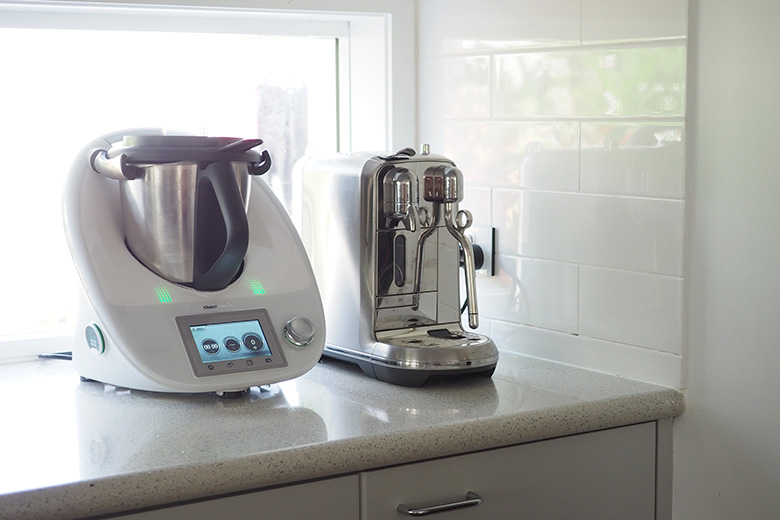 TODAY'S TASK: LOOK AT ALL YOUR APPLIANCES AND PURGE THE FOLLOWING:
Note: My definition of a purge – sell, donate, repurpose or throw away items as you see fit!!
Look at your cupboards and see what storage solutions aren't working
Remove everything from the cupboard, and group like-items together
Throw out any broken appliances, that are just wasting space
Purge double up appliances
Keep your favourite appliance and purge the others that do similar things
Determine what items you haven't used in over 12 months and consider purging them
Add any new and/or your current storage products to your cupboard to help you keep it organised
Place items you don't use often towards the back
  SEE MORE: Clever Kitchen Organising Ideas 
  CHECK OUT MY INSTAGRAM HIGHLIGHTS: where I shared snippets of ME cleaning out my appliance cupboard.
The saucepans won't make it to the Declutter 52 Things in 52 weeks list, so go ahead and tidy and/or purge them too if needed.  I keep the pans nested into each other and keep the lids in a long plastic basket (which I got from Bunnings a few years ago), which keeps the lids tidily together.
I have added a 3M hook to the cupboard door to hold my silicon saucepan mats which protect the benchtop from hot saucepans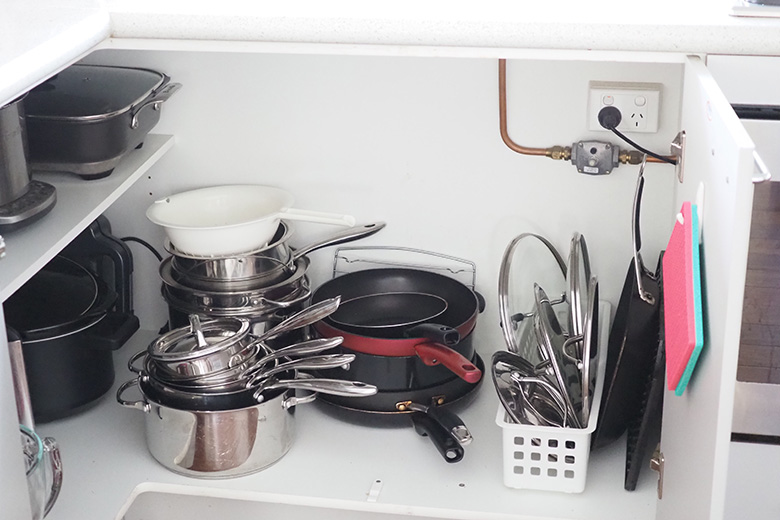 How many items have you been able to purge today?