It's week 26 of my Declutter 52 Things in 52 Weeks Challenge. If you haven't signed up yet, join me today as I help you remove all those things in your home you no longer need or use.
I sit at my office desk most days. When I am sitting there my head is often full of my day's to-do list, and the last thing I want when I'm trying to negotiate my head, is to negotiate my desk too! A clear, tidy, and well organised office desk is not only conducive to a happy mind, it also lends itself to way more productivity as well.
So let's jump straight in to this week's declutter task!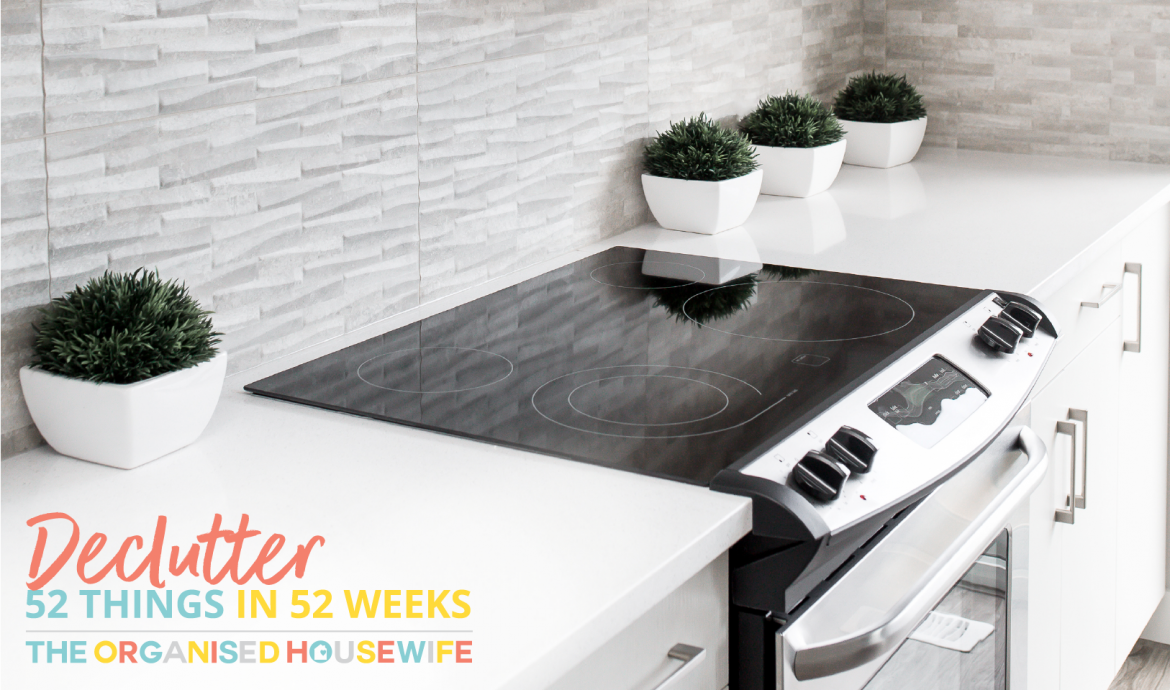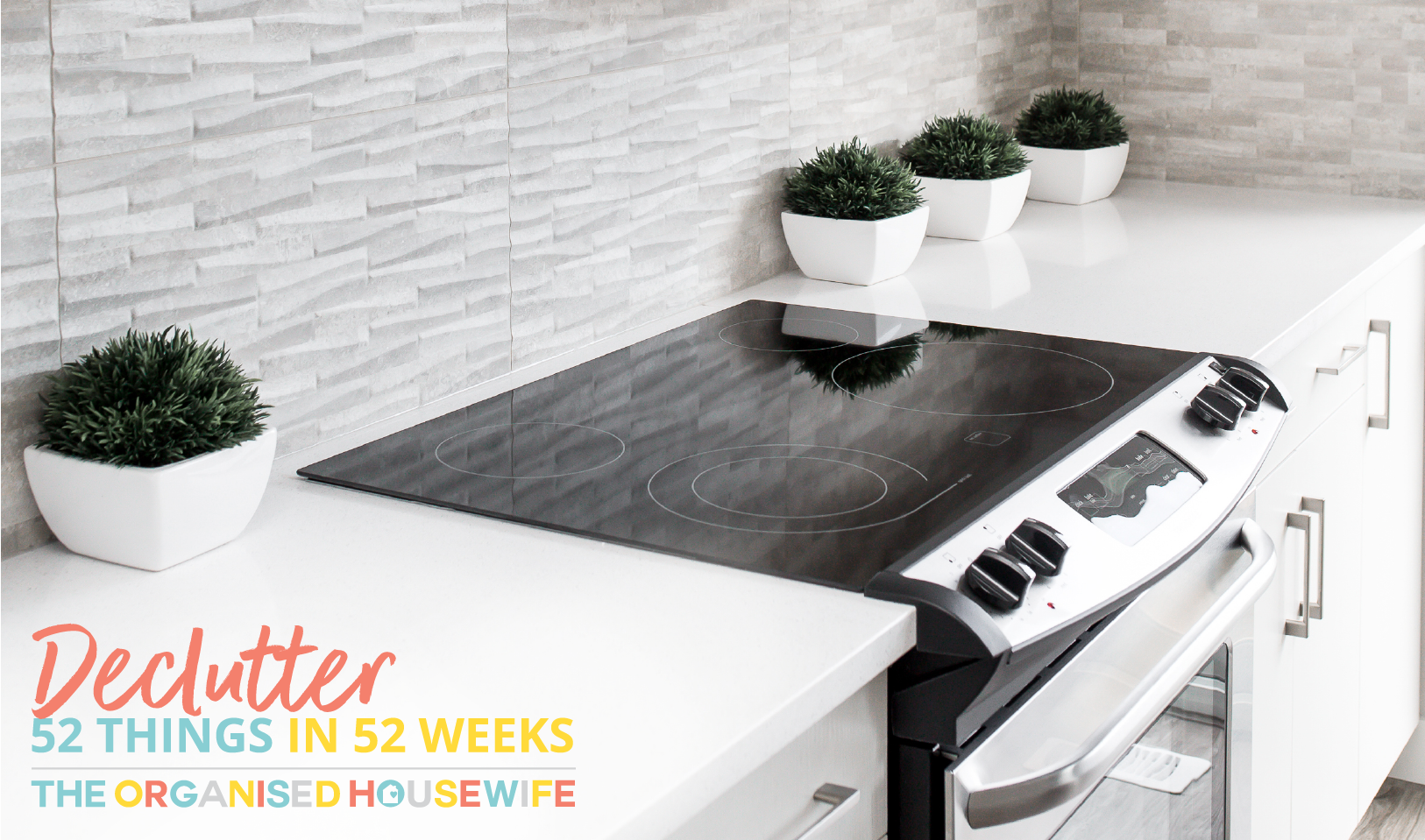 The Declutter 52 things in 52 Week Challenge is completely FREE!! I publish a new task on the blog each Wednesday. Sign up to my daily emails so you don't miss when the next task is live. Alternatively, visit the blog each Wednesday to see the latest task.
Please share a photo of your space each week on Instagram using hashtag #declutter52 and tag @theorganisedhousewife
---
Decluttering Task #26
Office Desk
In addition to having an excuse to visit Officeworks and Kikki.k (I love all things stationery and pretty!), tidying up your office desk will also make you more productive and less stressed. Speaking of stressed, I also like to add in a few calming elements on my desk – like my essential oil diffuser – which helps to lower my stress and start my day on the right note.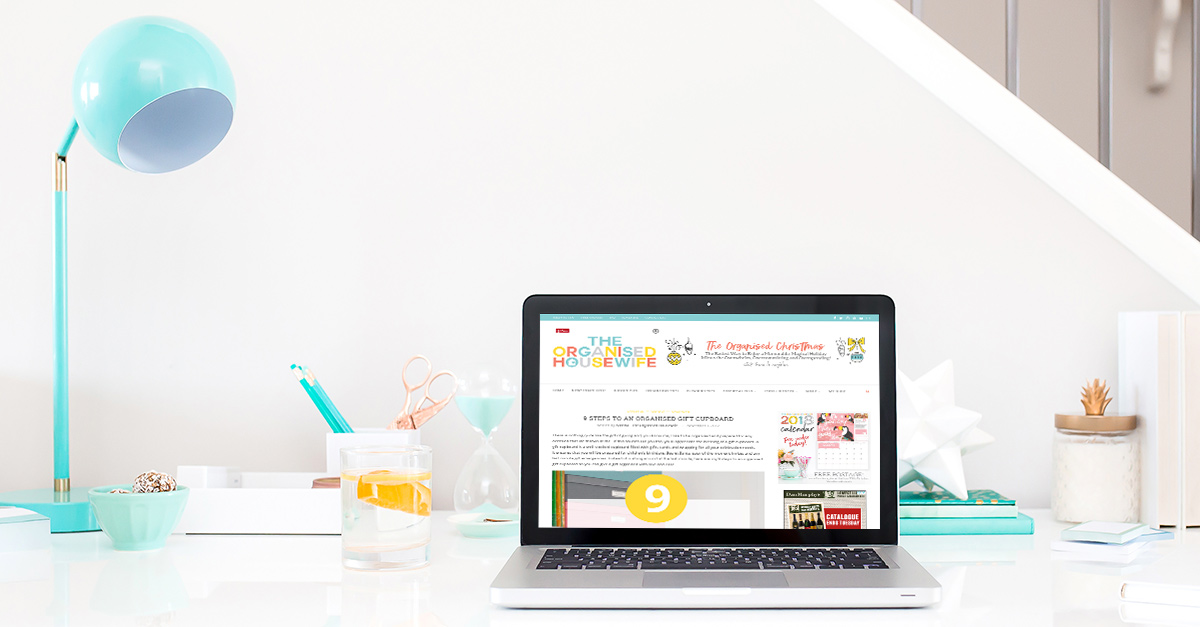 TODAY'S TASK: PURGE AS MANY ITEMS FROM YOUR OFFICE DESK AS YOU CAN
Note: My definition of purge – sell, donate, repurpose or throw away items as you see fit
Look at your office desk, as well as inside the drawers, and see what storage solutions aren't working.
Remove everything from the desk, grouping like items together.
Determine what items you haven't used in over 12 months and consider purging them.
Clean your office desk removing any built up dust.
Add any new and/or your current storage products in your drawers and on to your desk to help you keep it organised.
Place items back in a tidy and organised manner, trying to keep items on top of the desk to a minimum.
Put the items you don't use often in the lower drawers or towards the back of the drawers.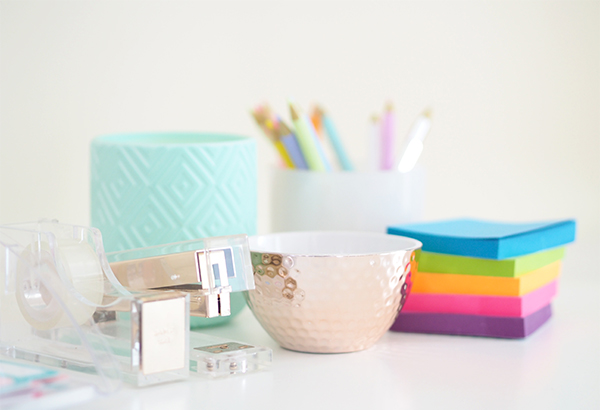 READ MORE: 14 Tips To Help You Have A Productive Day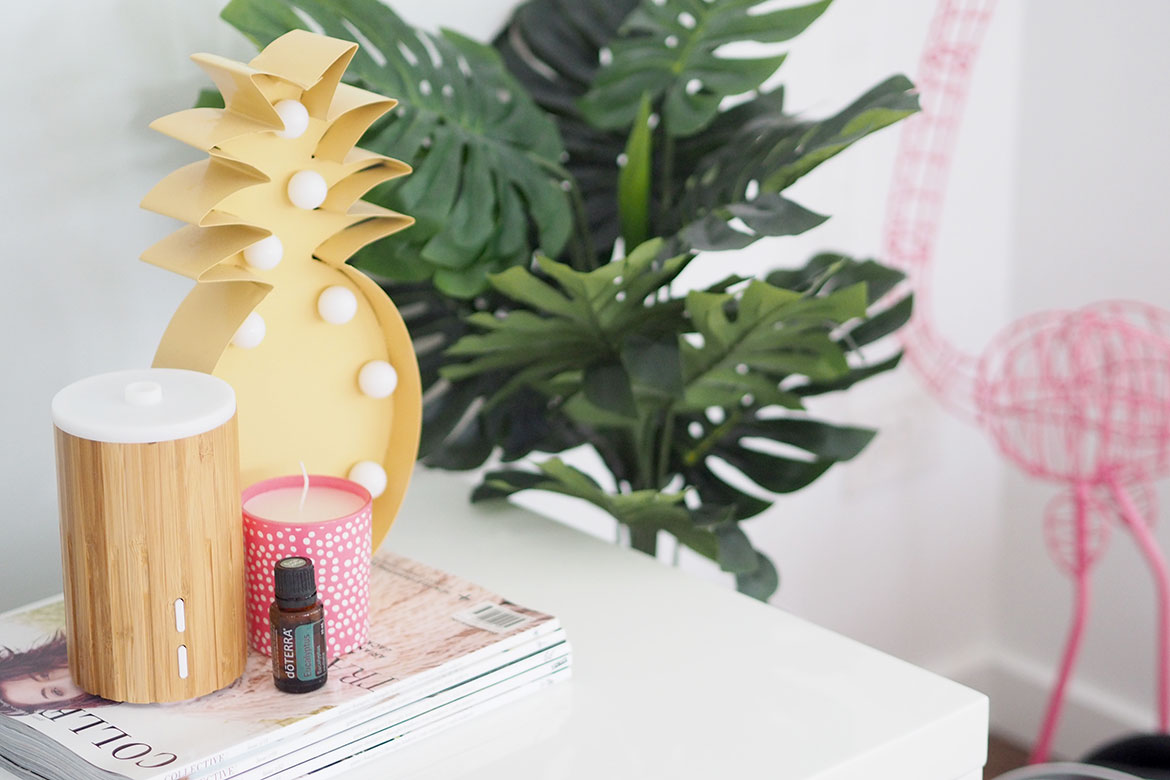 How many items have you been able to purge today?