It's week 25 of my Declutter 52 Things in 52 Weeks Challenge. If you haven't signed up yet, join me today as I help you remove all those things in your home you no longer need or use.
The family go in it everyday, and so does a lot of other things. Food packaging, coffee cups, discarded tissues (ew!), toys, artworks from school, discarded shoes… the list goes on. Decluttering the car can very quickly feel like an overwhelming task, but with this week's step-by-step declutter task it will hopefully feel a little less daunting.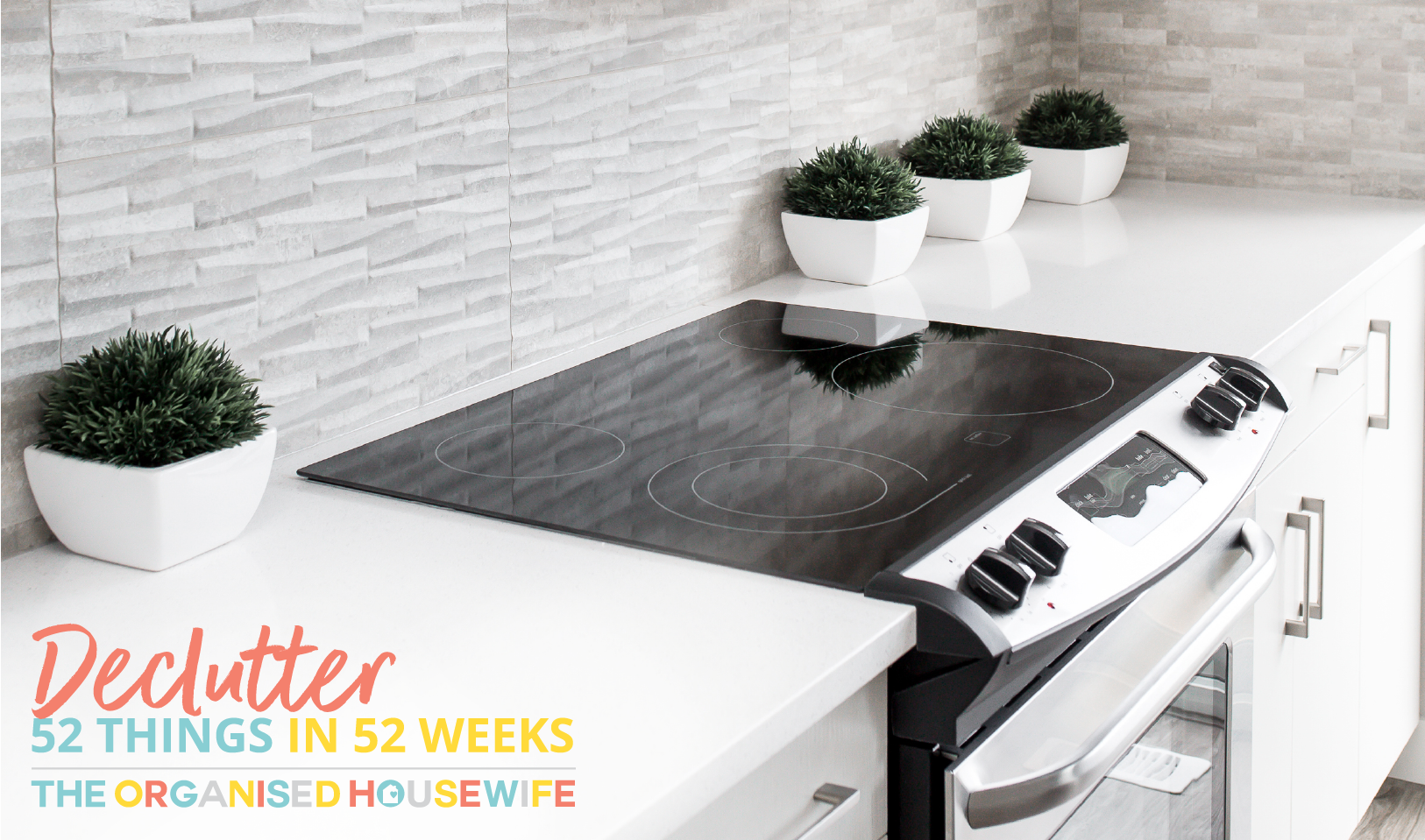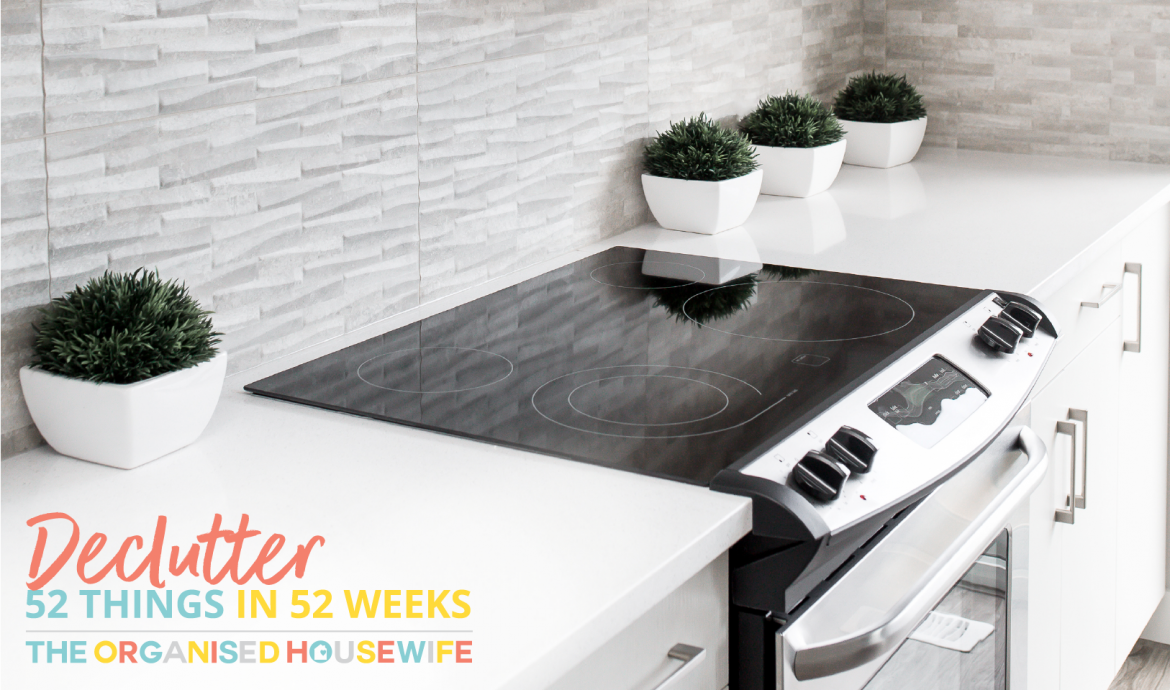 The Declutter 52 Things in 52 Week Challenge is completely FREE!! I publish a new task on the blog each Wednesday. Sign up to my daily emails so you don't miss when the next task is live. Alternatively, visit the blog each Wednesday to see the latest task.
Please share a photo of your space each week on Instagram using hashtag #declutter52 and tag @theorganisedhousewife
---
Decluttering Task #25
The Car
You probably know by now that I like to keep organised, and my car is no exception. I like to use storage containers to help organise my centre console. I'm very lucky to have a nice big deep centre console, but if you don't you can use storage containers to utilise the space in your boot. I keep a nail file, lipgloss, tissues, pen, gum, hand sanitiser, moisturiser and an umbrella in my centre console.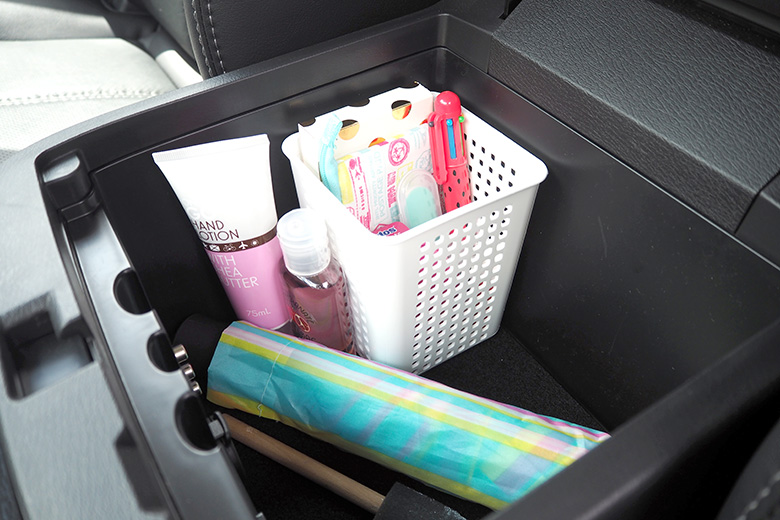 The glove box is another area that can easily get full of papers, food and other things.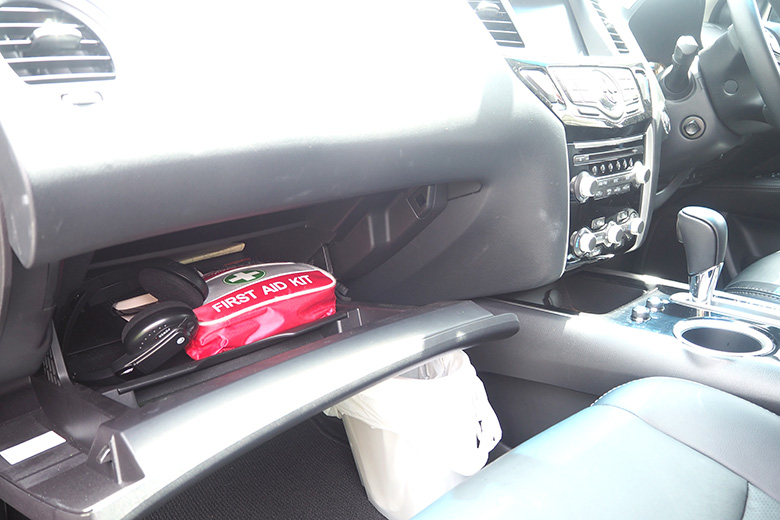 TODAY'S TASK: PURGE AS MANY ITEMS FROM YOUR CAR AS YOU CAN
Put a plastic bag on each of your wrists, clean the contents on the front and back seats and floor, all the kids excess clutter, rubbish, and don't forget the centre console and glove box! Put rubbish in one bag and items that need to be returned into the home in the other.
Give the inside of the car a clean. My stick vac has a handheld attachment to make this process easy.
I use my homemade wipes to clean the centre area and the dashboard.
Determine what items you don't mind keeping in the car.
Add any new and/or current storage products to your car to help keep it organised.
Place items you don't use often in the back of the car.
MY TIP: I always feel so happy when I get in a clean and organised car, which is why I also recommend instilling this one simple rule (so that your car stays clutter free!): if you bring it into the car, it's your responsibility to take it out again at the other end of the trip.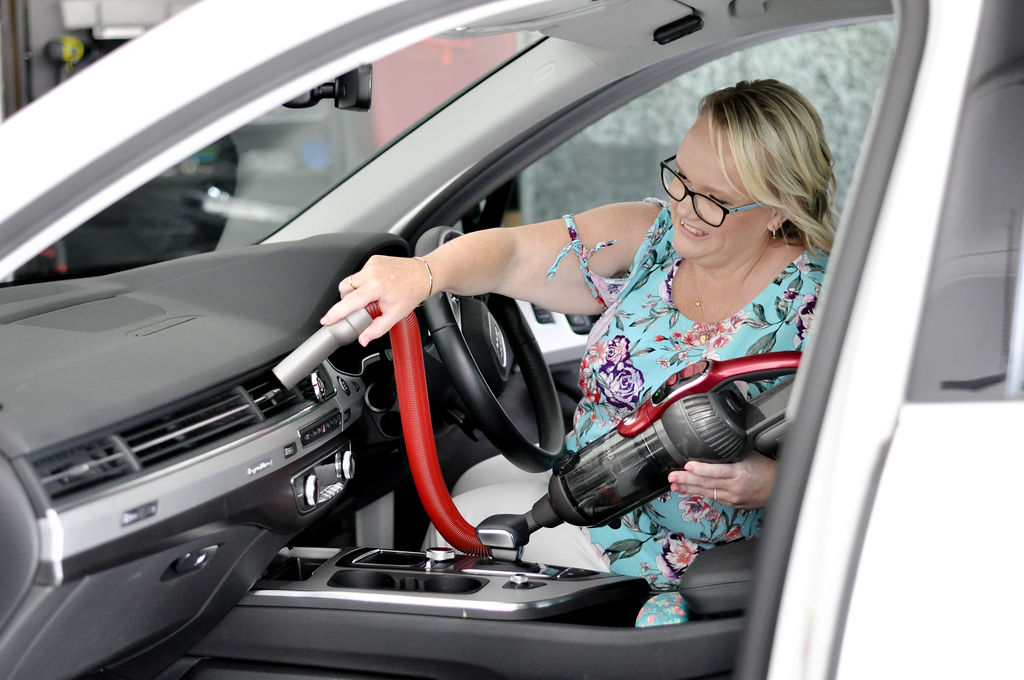 How's the state of your car? Does it need a good clean?